Why Are So Many Conventions Held In Las Vegas?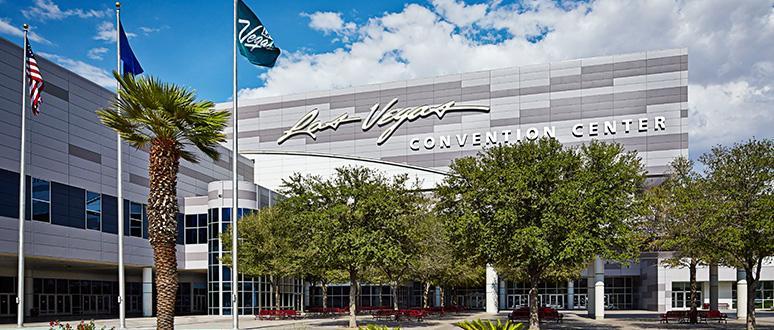 In 1905, Albert Einstein introduced his theory of relativity, Teddy Roosevelt was four years into his stint as America's 26th president, and on May 15th, Las Vegas was officially founded as a city.
Of course, it wasn't for another 26 years that the Pair-o-Dice casino opened its doors and became Vegas' first official gambling venue which launched a whole new era and image, for what would over time become known as Sin City.
Founded off the back of the inspiration of visionary gangsters Bugsy Seigel and Meyer Lansky, the city's casino industry boomed, and included their very own venue, the legendary Flamingo. With that, the culture of decadent fun was firmly established.
The city's "anything goes" reputation has also generated a net income off the back of the prosperous convention business. Company's and industry groups regularly choose Nevada's desert venue as the host city for their annual events and clients are queuing up to attend.
Convention hosting in Vegas, an industry in itself, dates back to frustrated 1950's hotel owners and their desire to get over and make money throughout, which is the hump of the out of season months.
By 1959, the Las Vegas Convention Center (LVCC) had officially opened for business and currently sizes an enormous 3.2 million square feet of show space, which goes some way to explaining the size of the popularity of a Las Vegas convention.
The LVCC is the third largest in America after Atlanta's Georgia Convention Center and the biggest of them all, The Orange County Convention Center in Orlando, Florida, which, at nearly twice the square feet of space, dwarfs the other two.
Still, the enormity of the LVCC begins to explain just why these days hundreds of industries choose to host their conferences in Las Vegas each year.
Why Vegas?
In short, Vegas is a popular destination because people want to go there. The effect of a company hosting their event in Las Vegas is said to increase attendance from five percent to ten.
The industries and companies, almost all of them money making operations, can expect to generate as much as 20% of their annual trade at these conventions.
From the city's point of view, the event hosting business represents a massive financial incentive for the entire town. The 4.5 million conventioneers that arrive annually spend double the amount of money than the gaming and holiday tourists across the year, making it as critical a component of the Las Vegas revenue stream as the card tables.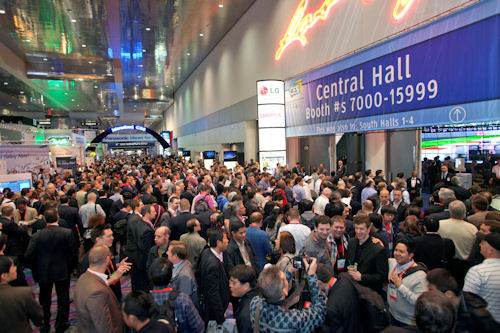 It is also reckoned that each year around 1.2 million business execs attend the lavish events and pass through Vegas' plush settings on their way to creating nearly $1.7bn for the Nevadan economy. So it really is a no-brainer decision that benefits everyone involved.
That said, due to Vegas' traditional weekend rush, most conventions still take place between Tuesday and Thursday to free up hotel space for casino tourists.
The largest of these conventions, those with over 10,000 attendees, are known as Citywide as clients are spread across the city in different hotels, again spreading the wealth across town.
City of Sinful Distractions
From the breathtaking casinos to the extravagant stage shows starring headline acts, in a city with so many distractions and an un-official motto "what happens in Vegas, stays in Vegas", it is understandably common for convention guests to lose focus.
People act differently than they might behave at home and certainly different from how they are with their families. Tales of infidelity at the events are common.
Many clients, citing convention tiredness, either choose to leave before the last day or are too exhausted to last any longer, and even the biggest conventions often see their numbers greatly depleted by the end. In fact, hardly anyone shows up for the last day of a conference.
Unsurprisingly, in a city designed exclusively for excessive entertainment, event organizers have even taken the step of hiding the exit signs to avoid those who are looking to escape from the conference and exploit Las Vegas' more famous pursuits, say, a game of roulette.
For those not tucked up in bed, poker calls, as does slots, followed by a show.
When the convention's come to their inevitable end, some of the clients cut loose, go crazy to take advantage of their location and all it has to offer. Choosing to have a flutter for some real cash in the many, many, casinos before drinking oversized extravagant drinks and eating enormous steaks by the desert sun- baked giant pool.
Of course, others having got what they came for or what their boss sent them for, merely return home knowing that what happened there, stays there.
Five of the biggest Las Vegas City wides or Conventions
No. 1: International CES
Giant annual gathering for consumer focused electronics and technology innovators where last year's attendees numbered well over 153,000.
No. 2: SEMA Show
The premier automotive specialty products trade event in the world.
No. 3: Automotive Aftermarket Industry Week
The global aftermarket's major function event representing over $477.
No. 4: World of Concrete
The international concrete and masonry industry's only annual conference.
No. 5: Nightclub and Bar
America's biggest collection of all things booze and nightlife, sharing ideas for the hospitality industry, in Vegas of all places!