The 10 Worst Hotels In Las Vegas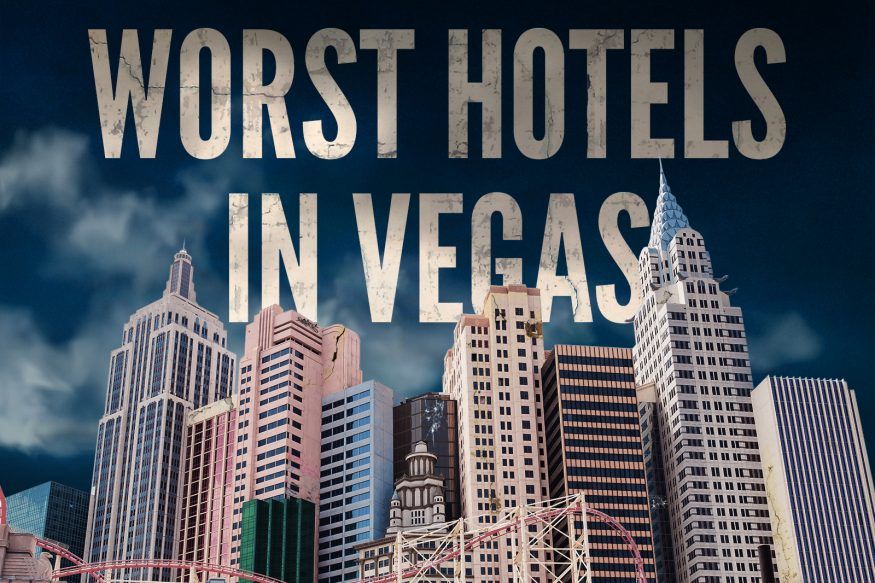 Going to Las Vegas is often seen as the pinnacle of the gambling experience. With the famous strip and countless mega casinos with tons of people from all over the world and the best gaming facilities. It's a like a dream world.
And the hotels are just as exciting. The luxury on offer is incredible but comes with a price tag. Not all the hotels are quite as nice though. So, what about the ones that don't match up to general standards?
Read on to uncover the top 10 worst hotels in Las Vegas that you should absolutely avoid if you're planning a trip to Sin City. And have a little giggle (or gasp) at some of the things that have been written on TripAdvisor forums…
1. Siegel Suites (Tropicana)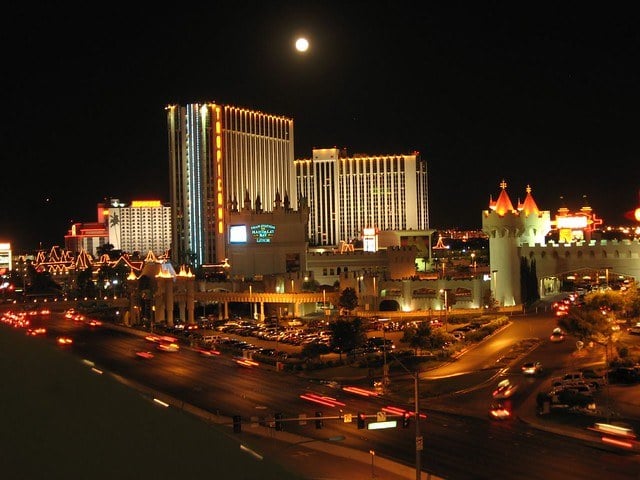 So, we all know that on the flip side of Las Vegas's glitz and glamor there's a dark and shady side. But it doesn't mean we necessarily want to come face to face with it.
At Siegel Suites Tropicana you'll get just that.
One reviewer warns that this isn't a place for people to stay, it's where they live. Expect 'drugs and prostitution' and other 'criminal' activity to which the 'Las Vegas Metropolitan Police frequently responds'.
The rooms themselves sound vile! With broken furniture, no AC and 'bed bugs outnumbered only by the roaches'. Ew.
2. Diamond Resorts Intl.
This place may sound all razzle-dazzle from its name but it's anything but.
A time-share with a very dark side. The people running this place are described consistently through reviews as 'liars', 'thieves' and 'crooks'.
One poor reviewer recounts about how he and his spouse found themselves 'held hostage by a pushy, dishonest' member of the team. Not the sort of thing you want getting in the way of your precious casino time.
Avoid, avoid, avoid unless you want fake people who 'will smile and lie in your face, steal your money and throw you every loop to manipulate you'. Las Vegas is for fun, not stress, so steer clear.
3. Flamingo Hotel & Casino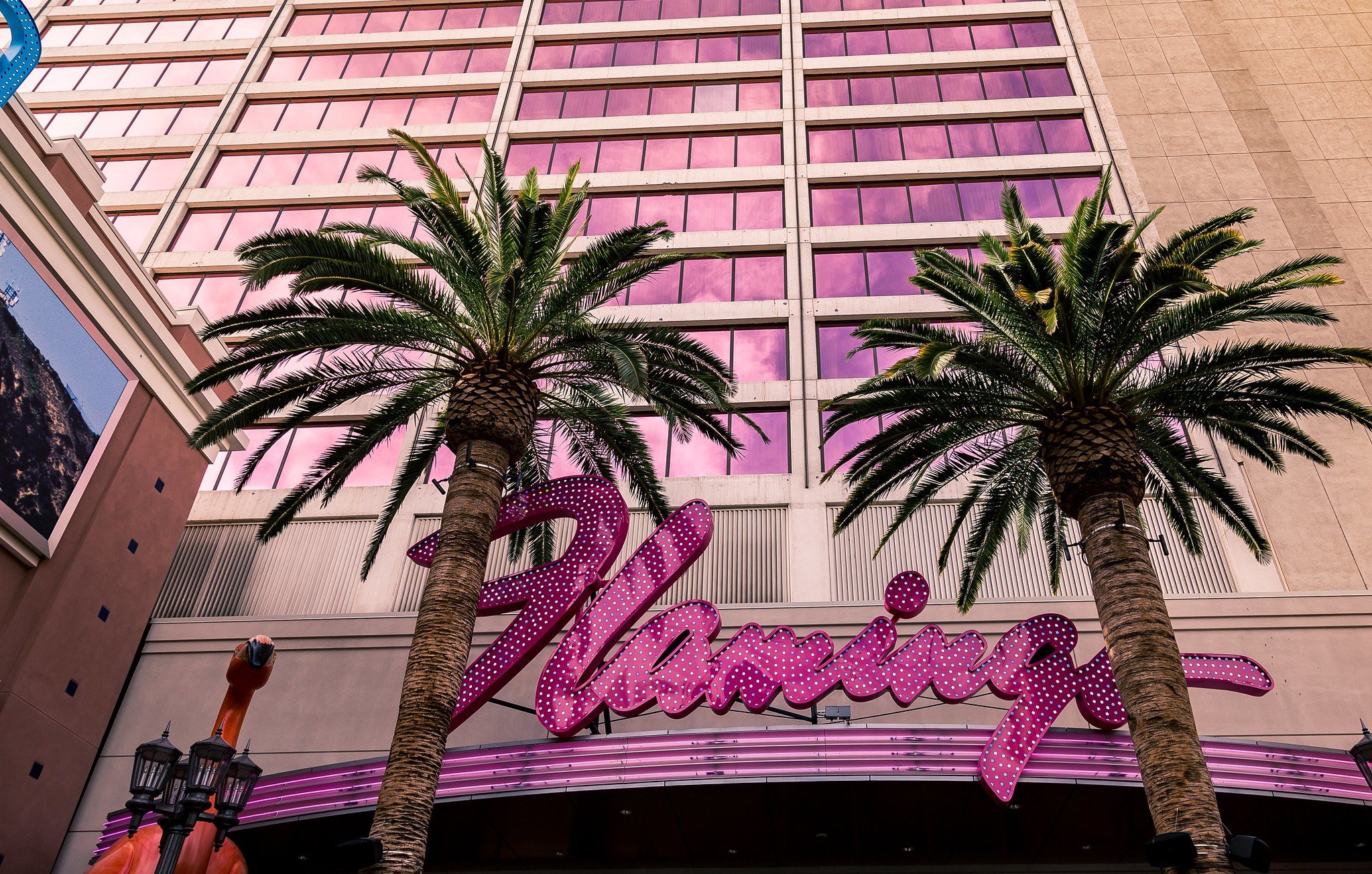 The common problem we're coming across with this hotel is the long wait for anything. To wait 40 minutes to check in might seem a bit long, as was one guest's experience, but another had to wait three hours!
But this tale really tops it all…
After a flooding problem happened in the room next door they failed to tell this unfortunate reviewer who woke up to a 'foul smell', 'toilet water everywhere, urine and feces included'.
Worse still, their suitcase was on the floor, full of their clothes as they were checking out that day, so they were all wet with this 'unsanitary water'.
So gross, makes me gag just the idea of someone else's excretions all over my floor and clothing!
Leaks aside, the cleanliness leaves a lot to be desired. With 'stains on the floor and on the sheets…even the hairdryer', it's one hotel we should aim to avoid.
4. Excalibur Hotel & Casino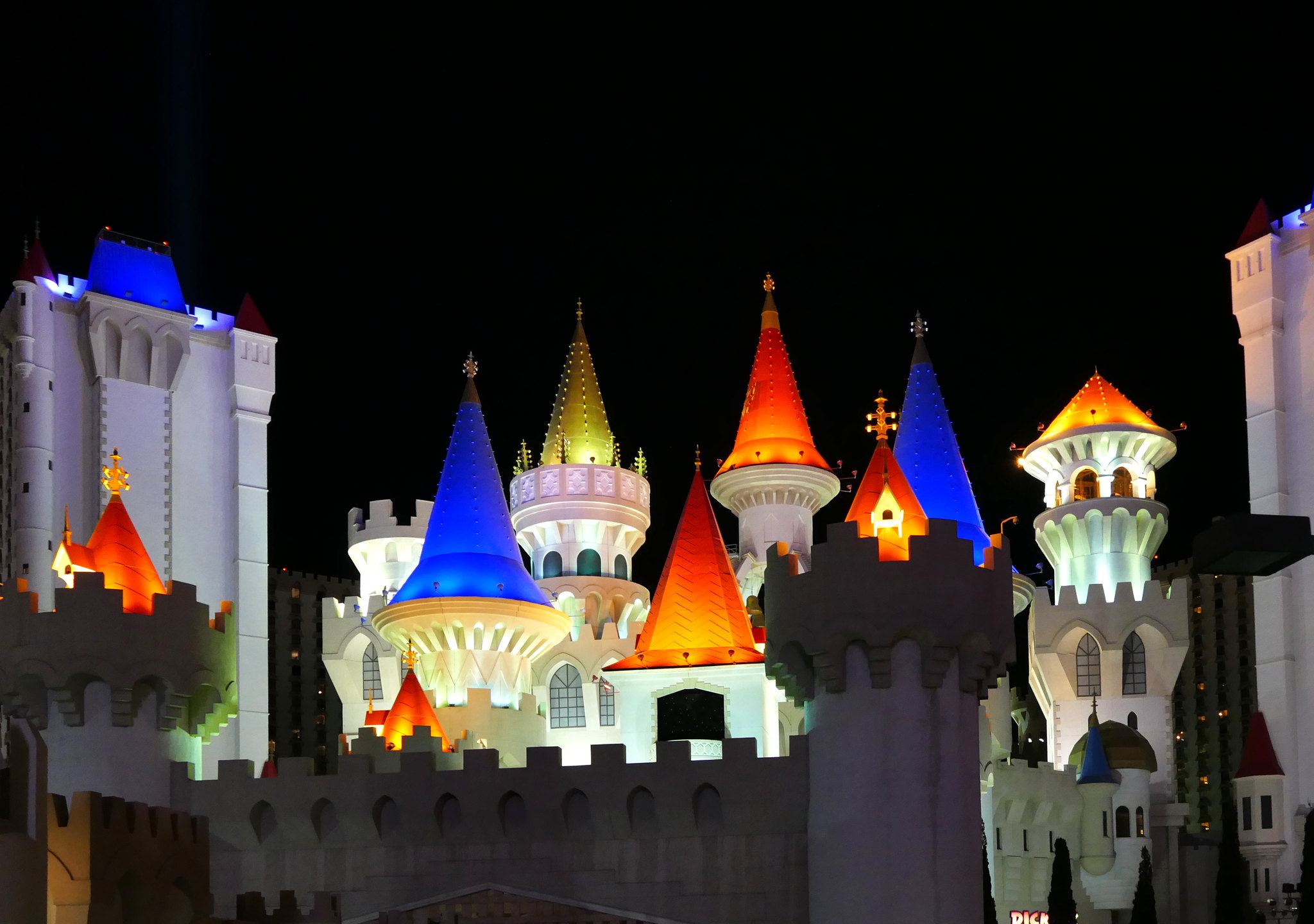 This hotel, themed around King Arthur and the Holy Grail, could do with making the cleanliness of the rooms their big quest.
From all reviews it seems that the exterior is utterly impressive, I mean, who wouldn't want to stay in a castle, right? But they just can't keep it up once you step through the door.
The common gripe is how dirty and 'nasty' everything is, and how the 'staff needs to work on better guest service'.
I don't know, that maid who offered 'a water spray bottle to spray the room' in an attempt to clear out the smell of 'mold and mildew' is going above and beyond…
And you're not even guaranteed a room if you reserve. I'd see that as a blessing in disguise! With all the hidden charges and windows so dirty you can't see outside, it's one to avoid.
5. On The Vegas Boulevard Hotel
'On The Vegas', like 'on the money'? Hmm, weird name, and the experience doesn't improve it.
For some, the 24hr porn shop over the road is a turn off, but even if that's your thing, I bet leaving the next day with '15 bed bug bites on your arm and back' probably aren't. Are they so hungry because nobody goes there?
Either way, that's super gross.
I feel inclined to agree with the reviewer who advises you 'stay in your rental car or out in the desert…it will be much nicer'. Ouch!
And their behavior towards mobility-impaired elders is disgraceful. One poor couple couldn't get their scooters into the specially designed handicapped room and were offered no refund for this blunder.
6. Circus Circus Hotel & Casino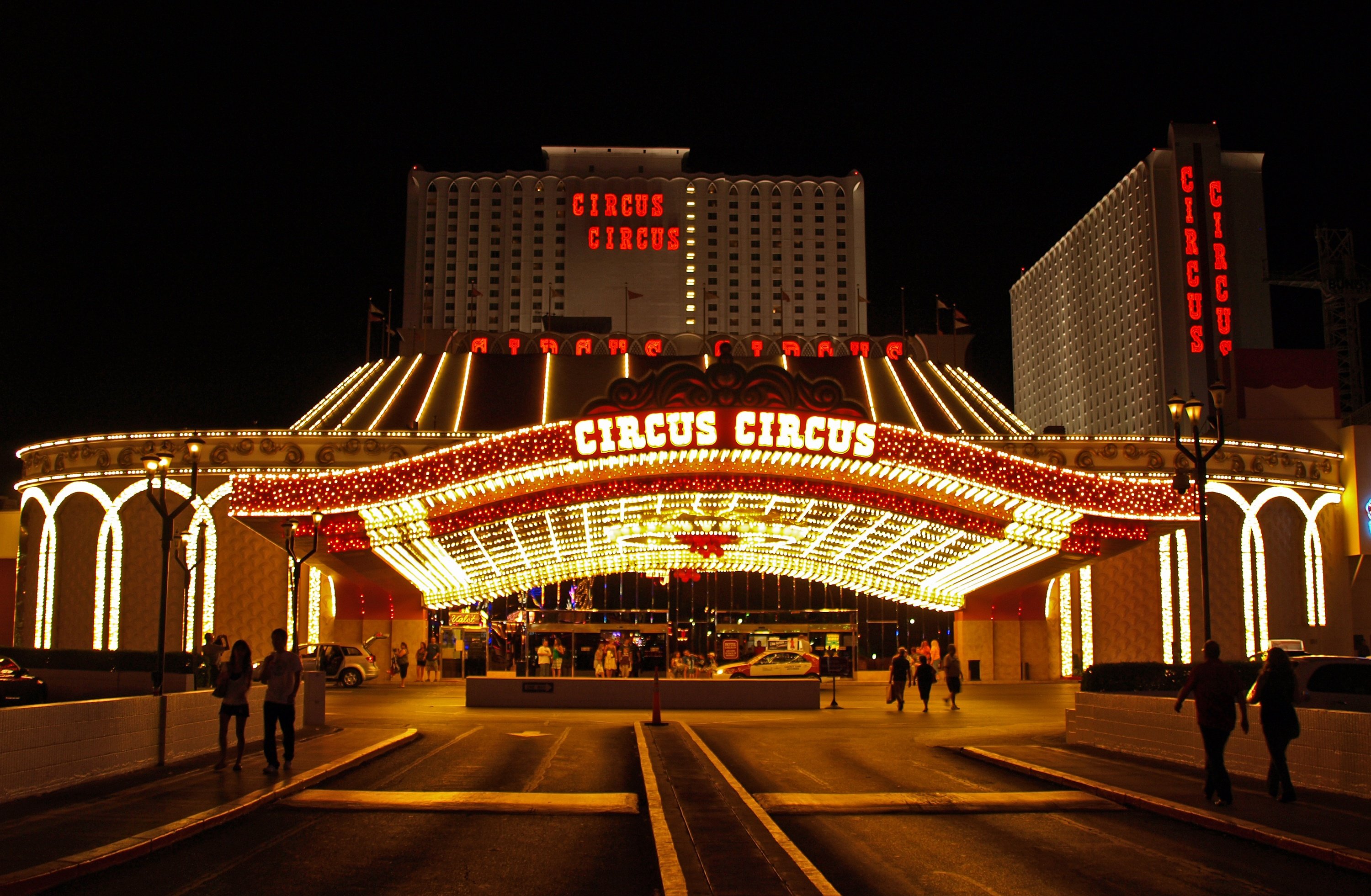 Spoiler alert…or consider it a friendly warning: there will be clowns! A lot of you are scared of clowns so if that's you, stay away.
There's a massive clown face grinning at you as you arrive at reception so if you're hoping for a good night's sleep, you might want to try somewhere else.
But even if you're a clown lover, you may drive home 'with allergies' from the 'terrible air quality', blanketed by the stench of 'tobacco and cigarettes'.
The whole place feels very old…including the linen that 'was not changed from the previous guests'.
Unless you're looking for inspiration for a 70s horror film, this might not be your best bet. A review for another hotel attacks their attempts at being fancy with a snarky 'umm check yourself, you are literally next to Circus Circus'.
Oooh, that burns.
7. Stratosphere Hotel, Casino & Tower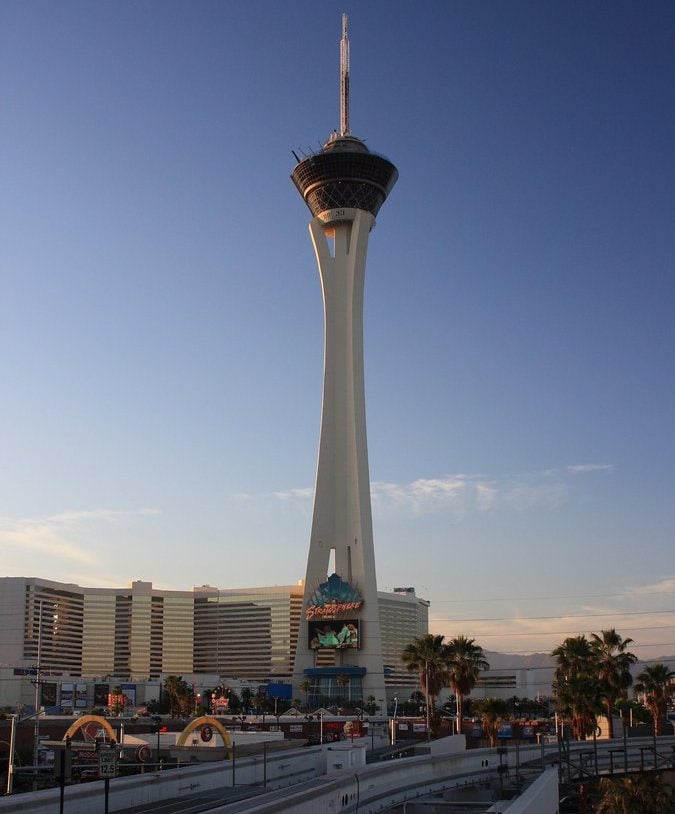 The Stratosphere Tower may be an iconic part of the Las Vegas landscape but does the hotel match up to that legacy?
From the reviews we've trawled, we'd say not.
It seems that the biggest problem is that checking in can take about 40 minutes…and that's before somebody even arrives at the desk to speak to you.
After that, you might not even have a room, even if you've booked. One guest was warned by management that 'no one's room is guaranteed because they don't check to make sure they're available even if you reserve them'.
Is there no certainty in this world? I'd rather save playing my luck for the casinos, thank you very much.
It's all doom and gloom according to one ex guest who asks, 'why bother'? He goes on, adding 'the hotel is grubby…dark, unwelcoming, I sense the end is near'. That's some crazy prophesy stuff – watch this space?
8. Tropicana Las Vegas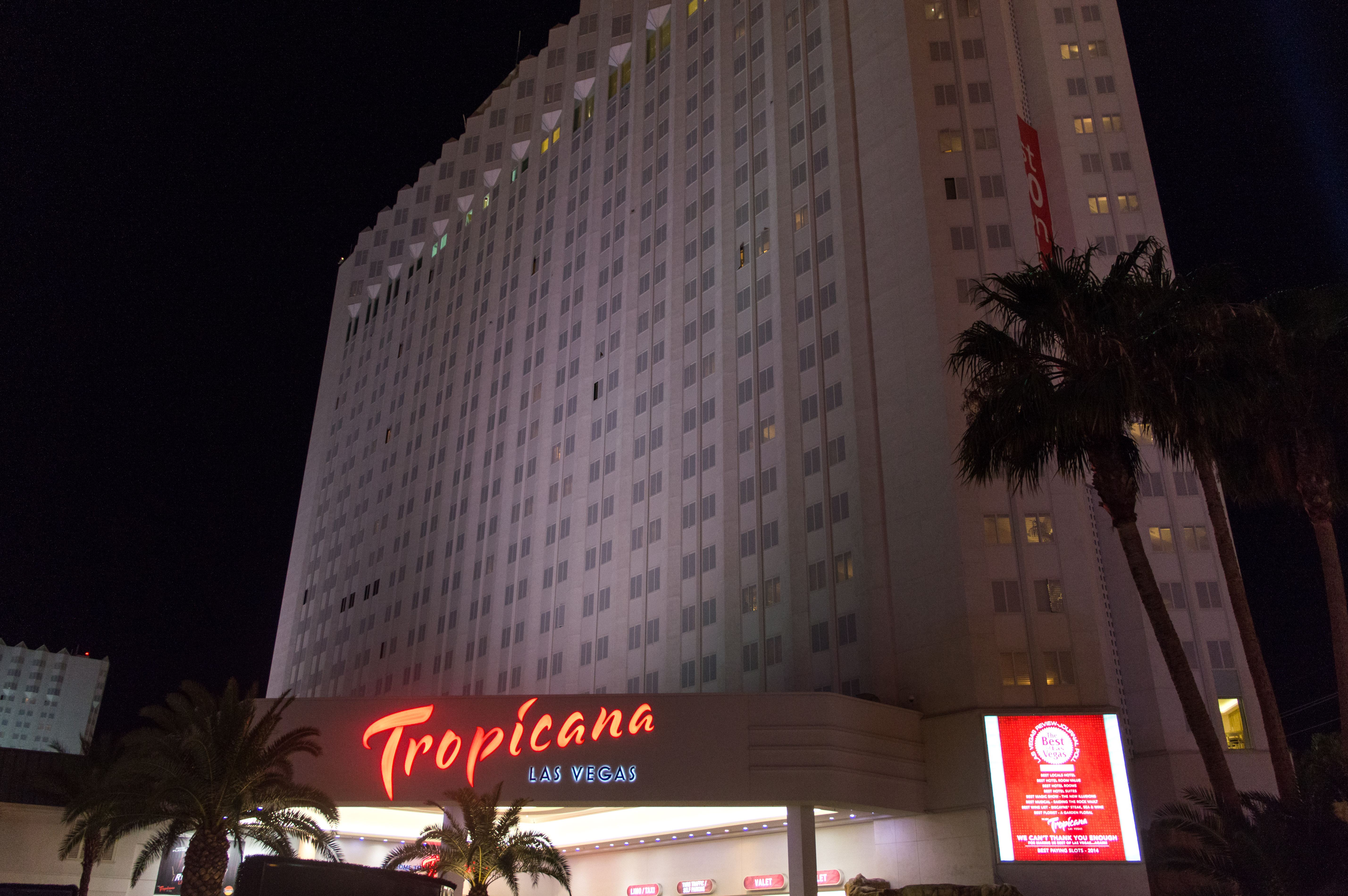 It might sound tropical, but is it? Last time I checked, nobody described a tropical island as 'HoRrIbLe'.
That's right, one guest hated it so much they went to the trouble of capitalizing every second letter for emphasis of the word.
And the tropical part of this place, i.e. the pool and cabana area is half closed off anyway. So…why the fun name?!
This place seems to be the turd you just can't polish. One review is titled 'There's only so much lipstick you can put on this pig'. Pretty damning.
And one poor reviewer had to play a sordid game of musical rooms in order to find one that was clean.
But in this grown up version there was no music or exciting prize. Just what you would expect from a hotel room – a clean place to sleep. Guess how many rooms they got through?
FIVE.
Five rooms until they found an acceptable one.
9. Luxor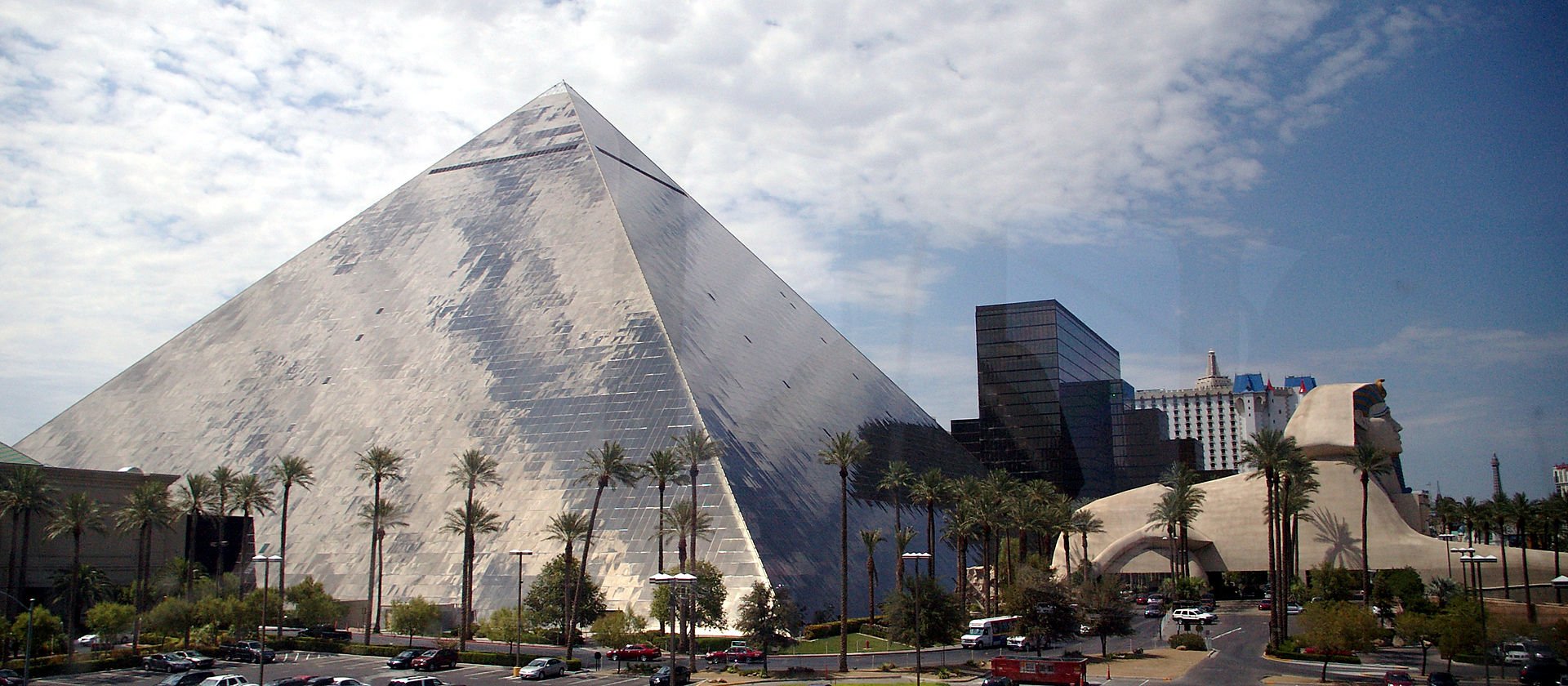 Although named after the magnificent Egyptian city, it couldn't be further from that image of beauty and history.
Or perhaps, one could argue, it's becoming a historic relic in its own right. With no air con and the offer of a fan in 110-degree heat, it's certainly not feeling so current.
With an 'unconcerned' front desk, rooms with 'towels used and thrown all over the floor' and 'no hot water' there really isn't much going for this place. One reviewer labels it the 'flea bag hotel at Disney resort prices'. Not to mention the paranormal activity…
WOW, well we've been warned.
10. Palms Casino Resort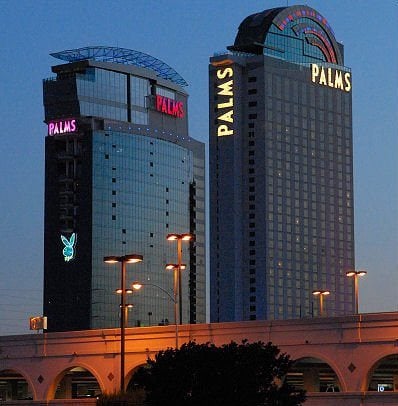 This might sound like a paradise destination but as we know from childhood, never judge a book by its cover. Or in this case, a hotel by its name.
This hotel has terrible service, with one reviewer getting right in there and slating it as 'the worst hotel in Las Vegas'. Tall claim, but they're not the only person leaving with a sour taste in their mouth.
There seems to be a 'total incompetence of the people in charge' where communication between departments is lacking.
With stingy rules on food and drink in rooms and no fridge, one reviewer promises they'll 'get no stars from' him.
So there you have it, a comprehensive list of hotels to absolutely avoid, based on the sheer volume of customer dissatisfaction that we found online.
Needless to say I'll be taking their word for it on how terrible some of these places are…I have no urge to go and explore for myself!
If you're looking for accommodation in Vegas without the horrors found on this list, why not check out our post on the top 10 Airbnbs instead?