What's The Deal With Cruise Ship Gambling?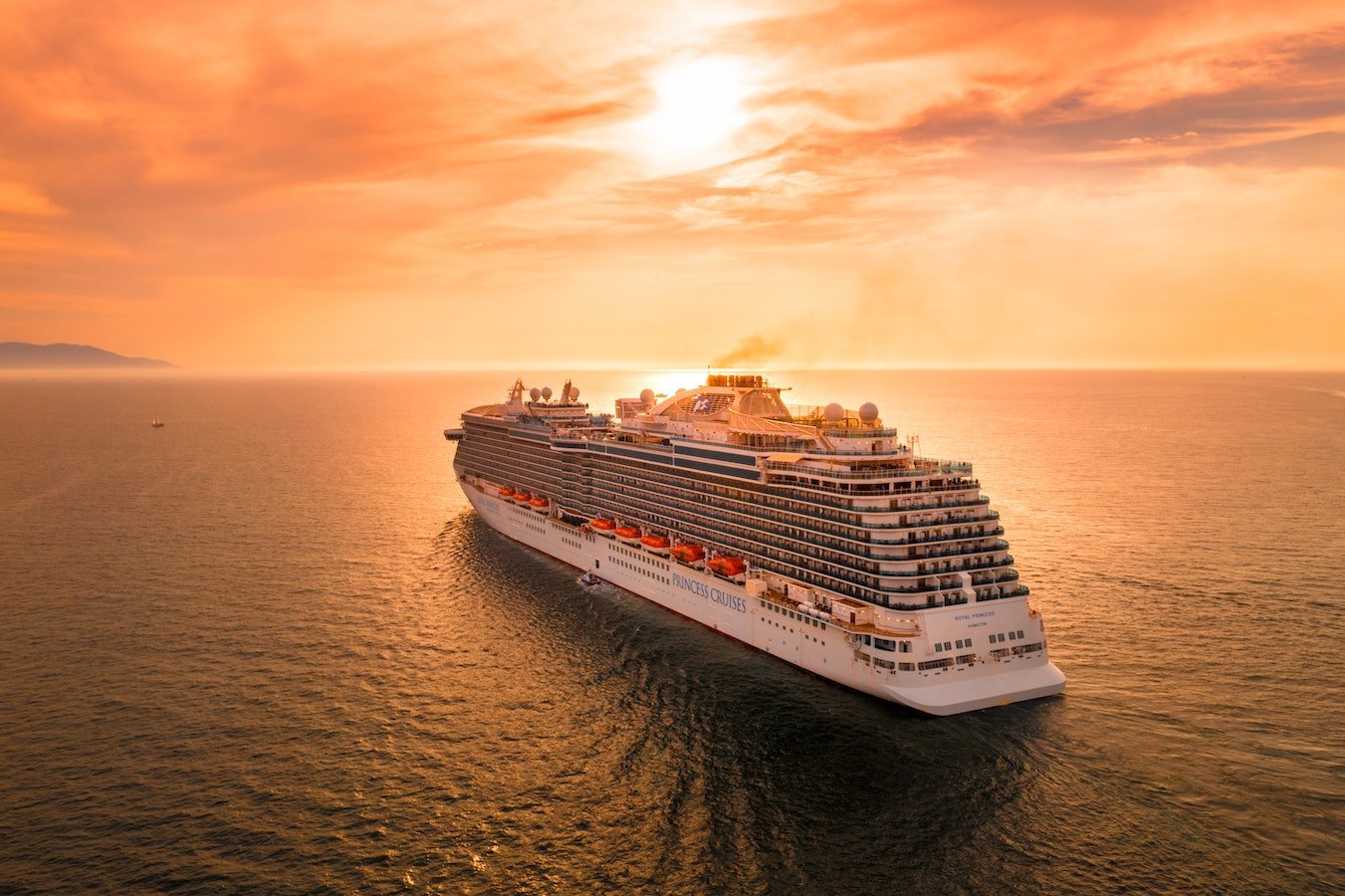 The best thing about cruise ships crossing international waters is that gambling doesn't come under the same regulations as when you're on dry land.
Intrigued? We thought you would be.
So, here's a brief rundown of some of the rules surrounding gambling on cruise ships, beginning with the most basic, and golden, rule.
That rule is that the boat is considered to be an extension of the country under whose flag it sails.
Except when it sails into another's territorial waters…
The Laws About Gambling At Sea
According to maritime law – the rules that govern all things seaworthy – gambling laws on the waves are determined by the nation the ship is registered with. Simple, eh?
Well, yes and no.
Once a ship is docked or within a certain distance from the coast of a country, then it becomes subject to the law of the land whose coastline it is.
For example, if you are sailing in US waters, activities are governed by US federal and state laws.
And, again under maritime law, international waters become territorial waters when the ship sails within three to 12 miles from the coastline.
Should your cruise ship take you to within 12 miles of the coast of the US, the on-board casino will be closed for business.
So, with a few exceptions, cruise ship casinos will shut up shop while the ship is docked, to comply with local gambling rules.
This means that if you're exploring the US or another country where gambling is banned on shore, but you had hoped to spend a lot of time in a casino, keep this in mind — you may want to choose a cruise itinerary with a lot of sea days.
How Far Out To Sea You Need To Be To Gamble Legally
This depends on the country you have just cast off from.
Gambling laws in the US and the UK are very different. In the US, where casinos are restricted by state, ships must be a minimum of 12 miles out before the first dice is thrown.
When it comes to the UK Gambling Commission, things are far more relaxed.
Cruise ships do need to have a premises license if they offer commercial gambling, but if the ship is "on a journey into or from international waters" then no premises license is even required at all.
You can gamble away in UK waters without batting an eyelid.
The Countries Where Gambling Is Banned (But You Can Get Around By Gambling At Sea…)
In the following countries, land-based gambling is illegal or so heavily state-controlled that the ship's casino doors will only be open when you are the legal distance of 12 miles or more off-shore:
Afghanistan
Algeria
American Samoa
Bangladesh
Barbados
Bhutan
Brazil
Brunei
Cayman Islands
China
Cuba
Ecuador
Guam
Guatemala – operates on a contradictory, semi-legal basis
Indonesia
Iran
Iraq
Israel
Jordan
Kuwait
Libya
Maldives
Mauritania
Norway
Oman
Pakistan
Palau
Qatar
Saudi Arabia
Somalia
South Sudan
Syria
Taiwan
Thailand
Turkey
Tuvalu
United Arab Emirates
Uzbekistan
Yemen
Gambling laws can change quickly, so the above list is not exhaustive.
Countries To Keep An Eye On
Always remember to do your research on local gambling laws before you roll the dice, but keep your eyes peeled for developments in some of these countries…
In some nations such as North Korea and Cambodia, land-based gambling is illegal for its citizens yet legal for foreign visitors, which led to a casino-tourism boom for the latter. 
Unfortunately, there is also a difference in how native and foreign casino workers are treated.
Researchers have reported that Chinese casino workers in Cambodian casinos earn 4.5x as much as their Cambodian colleagues. 
Other countries, such as Japan, have put plans in place to limit native participation without banning it entirely. 
Since the government approved the necessary legislation for integrated resorts (IRs) a few years ago, Japan has been preparing to open its land-based gambling venues.
The IR program is seriously behind schedule though, due to COVID-19 and other issues, so it's unlikely to see an IR open its doors before at least 2027 or 2028.
When these are complete it expects to become a global hub for international gambling. 
However, Japanese nationals will only be able to visit the resorts 10 times a month and will have to pay ¥6,000 (approximately $45) for admission each time.
Laws which Prime Minister Fumio Kishida hopes will stop addiction and crime levels soaring. 
As shown by Japan, it can take a country multiple years after the legalization of gambling to build the required infrastructure.
For example, Bermuda, a country that legalized gambling in 2014 has yet to open any casinos because of multiple delays. 
Plans have been approved for four casinos to be integrated into Bermuda's existing hotels and resorts. The first to open was supposed to be the St Regis Hotel in St George's.
However, the opening date of this casino has been pushed back multiple times and it currently remains unopened.
Whilst land-based betting is causing issues for Bermuda, online betting has created problems for many countries that have banned gambling. This is because these countries are struggling to stop their citizens from playing online.
In Israel, offshore online casinos can escape the government's strict anti-gambling laws and offer gambling to Israel's population because the government's method of website blocking is not 100% effective.
As such, many Israelis can gamble illegally from the comfort of their own home.
Those Israelis not interested in online betting can still gamble thanks to the range of cruise ships with casinos that dock in major Israeli ports which allow players to spin the roulette wheel in international waters.
Gambling laws can change rapidly, as proven by the recent changes made by Japan and Bermuda.
So, if you're planning a cruise, it's a good idea to keep tabs on the countries you are going to visit, just in case.
Legal Gambling Ages On Cruise Ships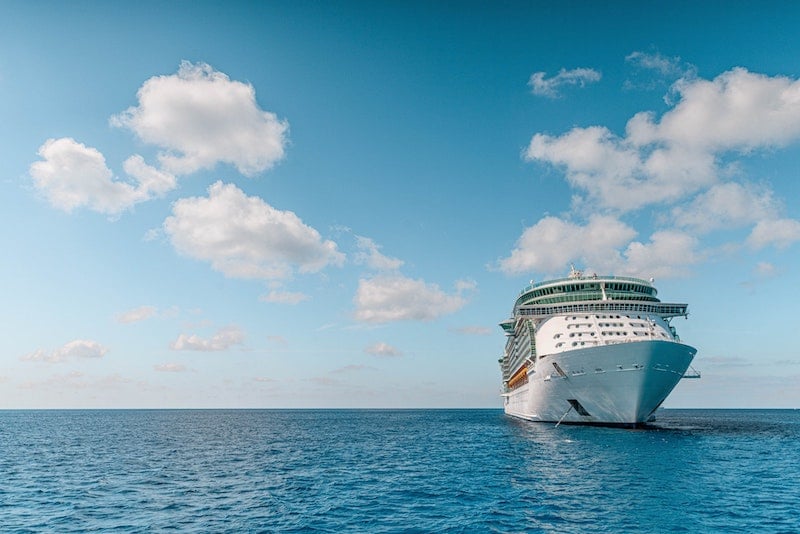 Again, this works on an international vessel basis and, of course, on whose water you are floating at the time.
If you're complying with US law or are on specific ships that stop in US ports, you must be at least 21 years old to gamble.
However, much like the rest of the rules, if the nation under whose flag you are sailing has a more liberal approach to gambling, then the age cut-off might drop to 18, as it is in the UK.
Even then, you could still be at the discretion of the cruise line, with some requiring that passengers aged between 18 and 21 be accompanied by a passenger over 21 if they want to gamble and drink.
If in doubt, always check before you book.
Taxes On Gambling Wins When You're On A Cruise Ship
Ok, here's where things get a little more complicated.
Paying taxes on your winnings can depend on whether the amount you win is deemed worthy of reporting to the state by the casino operators on board the ship.
Should somebody win over $1,200 in a single payout or enjoy a table game win with odds of 300/1 or more, then technically the house is required to provide the lucky winner with IRS Form W-2G — who can then pay the taxes on their haul.
For winnings that fall under these thresholds the player will not be given any forms but should self-report their winnings using IRS Form 1040.
This is the case for winnings across gambling games such as blackjack, bingo, and slot machines.
But they'll only have to do this if the casino operators are based in a country that taxes its gambling winners.
The UK does not and has not done so since it changed its laws back in 2001, so you can keep your cash if you're in its waters.
Who Regulates Casinos On Cruise Ships?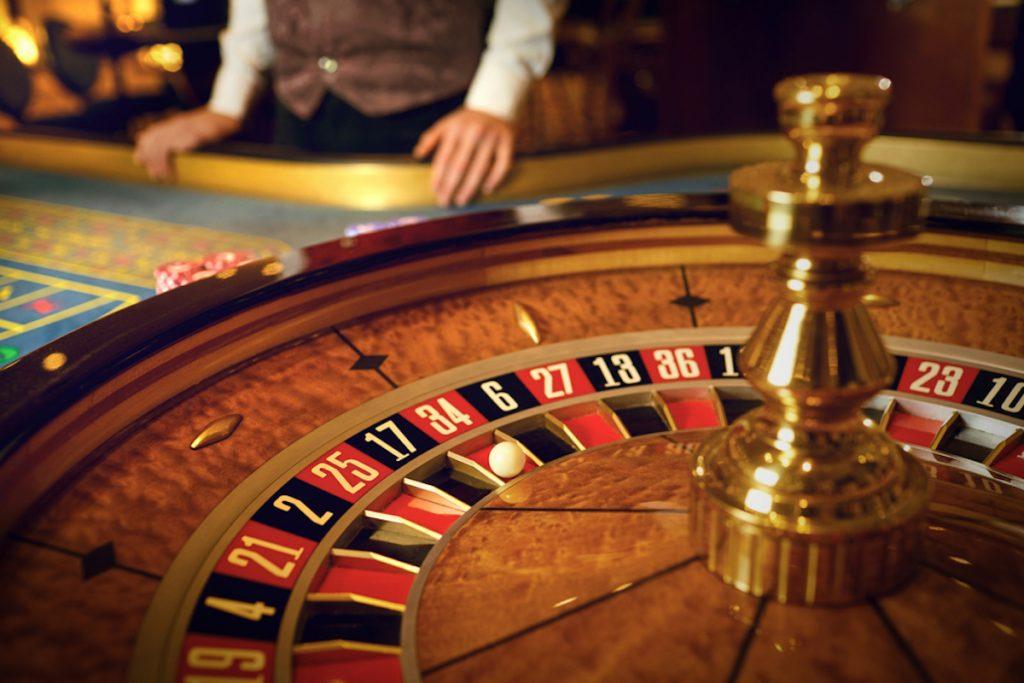 The world's largest cruise industry trade association, Cruise Lines International Association (CLIA) enforces some regulations and policies surrounding equipment, rules of play, internal audits, internal control procedures for cash counting, and customer service.
In general, CLIA tends to follow the regulatory standards and rules of play used by control boards, licensed jurisdictions and established casinos in Nevada and New Jersey in the US, or England in the UK.
Regulation and policies have become more important as cruise ships are fitted with larger casinos.
In fact, a report by the Gaming Technologies Association revealed that it is not uncommon for some cruise ships to have over 300 electronic gaming machines.
To put this into perspective, during 2019 a fleet of 17 Royal Caribbean International cruise liners had nearly 4,000 electronic gambling machines – over 3x as many as Caesars Palace in Las Vegas!
With that much gambling potential on offer, you may run into some problems.
But who do you contact if you have a gambling dispute onboard a ship?
It's unlikely you'll find a representative or agent in the middle of your cruise, so your best bet is to first raise your issue with the onboard casino manager.
If it can't be resolved, you'll then usually be directed to the 'hotel' manager or director.
In rare cases, when a dispute can't be solved onboard, the policy is to direct patrons to the contact information for the main office or casino operator on land.
Gambling Vacations In 2022 And Beyond
Want your next trip to be a gambling one? It doesn't get much better than a cruise.
Essentially luxury hotels that sail between one exotic destination after another, cruise ships mean all-inclusive and endless buffets, cringey but fun cabaret acts, a new location every day or two and, of course, a casino.
Now you're all clued up about gambling on cruise ships and the laws at sea, you can get planning your next trip!