Craigslist is often on the receiving end of a number of inappropriate jokes but the online marketplace still offers up some fantastic treats for people browsing for a bargain or something a little different. Here are just some of the most outrageous items you can buy on Craigslist Las Vegas.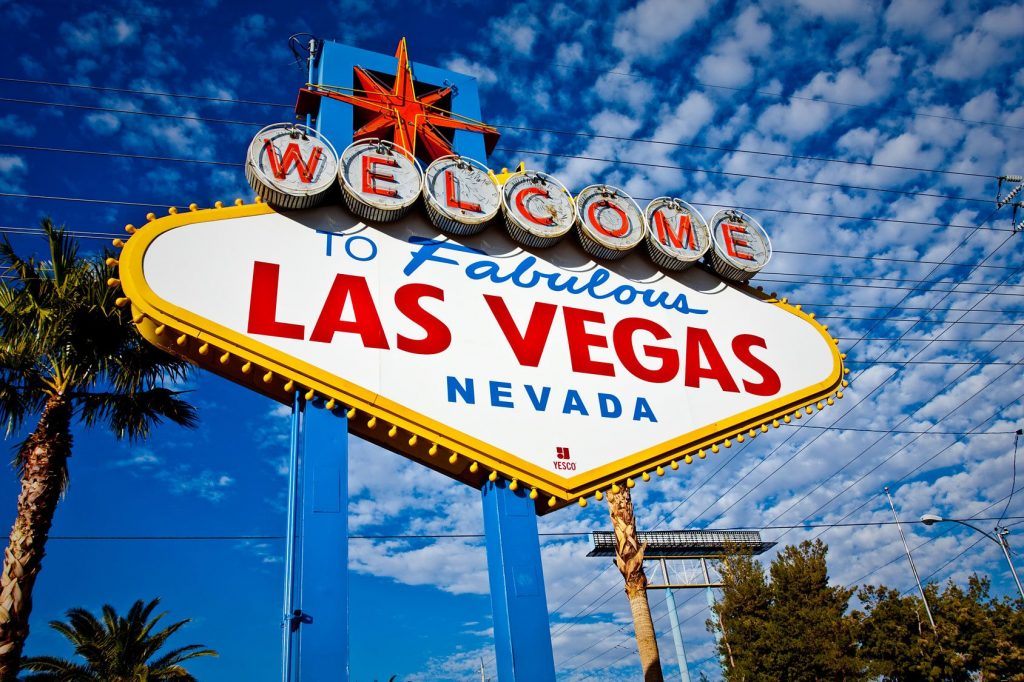 Random Cars
Ever wanted to drive an Indy Car? Sorry, we shall re-phrase that. Have you ever wanted to drive an Indy Car around the streets of Las Vegas? Well, now you can.
One Craigslist ad is offering the opportunity to purchase a street legal Indy Car for just $89,995. The ad claims that this custom-made vehicle 'makes Lambos and Ferraris and anything look tame!'.
At the opposite end of the scale, one user has posted an ad putting a rust bucket 1935 Chevy Coupe up for sale for $12,000. This could be quite the find for car enthusiasts but at face value it looks like a malfunctioning Boba Fett on wheels.
Misfit Musicians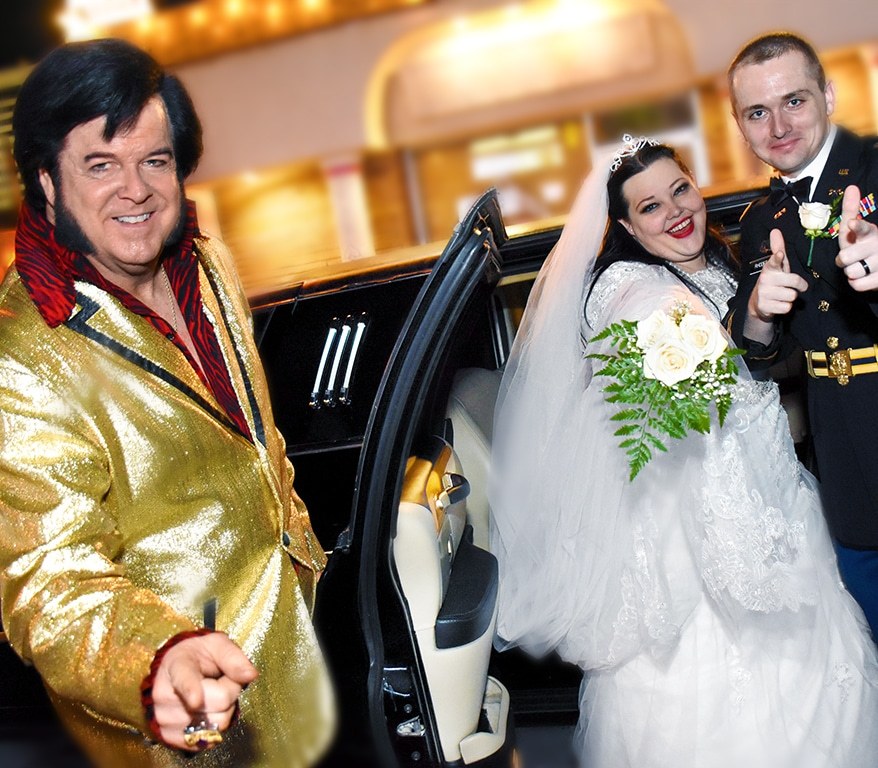 One of the real advantages of Craigslist is putting people in touch with others in their line of work to create working relationships that might never have been possible otherwise.
An example of this can be found in one ad on the lookout for a new member for an Amy Winehouse tribute band. Oh no, all you Amy Winehouse lookalikes, please step aside. This band needs a keyboardist not a lead vocalist…
It also wouldn't be Vegas Craigslist without an Elvis tribute act offering their services. In this particular ad, the Elvis impersonator is available to hire for parties and weddings. The man of many talents is also an ordained minister.
Funny Furniture
In Vegas, anything is possible. This ad emphasizes that. What's this, two drums up for sale? Hang on, that's in the wrong section. That should be in musical equipment, surely? Not when the drums are being sold to be used as $30 end tables.
The weird and wonderful can often be seen as the norm in Las Vegas. However, what on earth is this contraption?
The ad states it is a vintage mid-century hanging rattan bird cage chair. That's the technical term. Priced at $100 it looks more like a woven replica iron maiden torture device.
Is it to sit on or hang meat off of? Maybe both.
Strange Jobs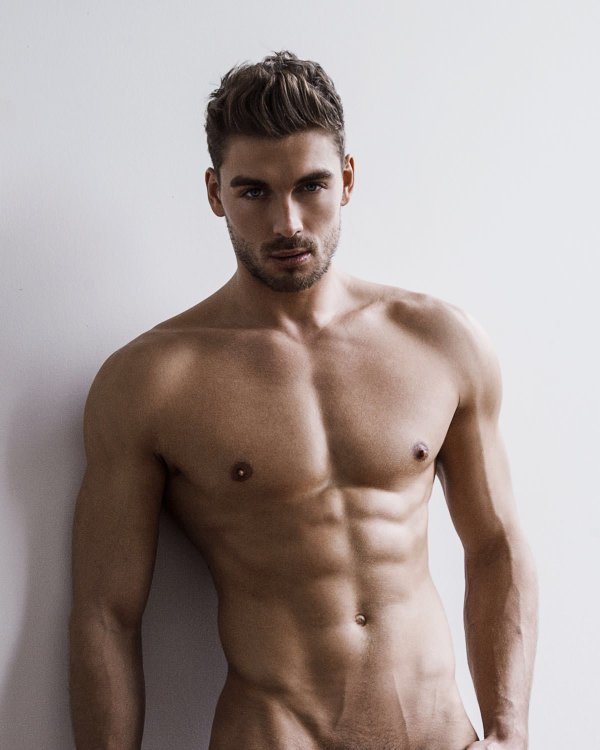 The reason Craigslist has earned its reputation as a butt of all sex trade related jokes is because of ads like this one wanting male models for adult films. Interestingly, applicants must have no prior experience in the adult industry. However, six pack abs are necessary.
Travel and accommodation is also covered and $2,000 paid for a solo effort, apparently. Only in Vegas do adverts shamelessly search for men that want to earn money pleasuring themselves.
Funnily enough, this is just one ad of many promoting work in the adult industry. Based on the ads, you stand the best chance of picking up a job if you're a hot male or a mature female.
On another note, if you haven't been living under a rock then you'll know that cryptocurrency is the next big thing. Unless you believe it isn't.
Vegas is always ahead of the game and a you can already find adverts looking for people to work on two of the hot topic areas right now – YouTube and Bitcoin. It's a random job creating YouTube videos about cryptocurrency all day but apparently somebody has to do it and get paid handsomely while they're at it.
Questionable Talent Gigs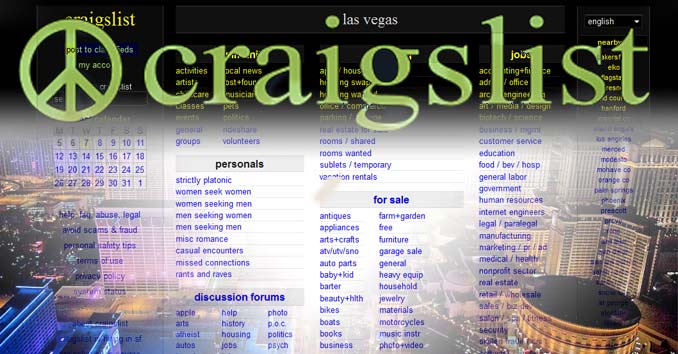 Vegas is the entertainment capital of the world so it makes sense that some of the talent gig ads on Las Vegas' Craigslist are among the most fascinating anywhere in the world.
One ad is asking for an extra for a music video. The requirement is that applicants must wear black with tennis shoes. Sounds like an intriguing concept for a video.
One of the more bizarre ads is on the look out for a lesbian. It is quite specific about this too.
The successful candidate will be tasked with hunting down women for work in a video project. Why the person needs to be a lesbian remains a mystery – the ad is adamant that no sex or nudity is involved.
Freaky Vegas Craigslist Stories
Finally, Vegas Craigslist still offers itself as proof that the marketplace is used by the stranger folks in our society. For example, the user that posted ads in order to lure sex-trafficking victims into his web of deceit.
Another individual was keen to create a YouTube video talking about her own personal experience on Las Vegas Craigslist when searching for a job. It is certainly one that everyone should watch to become more aware of the potential creeps out there.
There was also the thread on an internet forum that discussed whether people use Vegas Craigslist to purchase hookers. Amongst the replies in the thread was one user by the name of Dmark, who claimed that most people active in the Gay Listings in Vegas Craigslist are just "people in town for conventions". As they say, when in Vegas…