10 Best Things to Do in Las Vegas with Kids
While it might not seem like the most obvious family destination, there are actually tons of things to do in Vegas for all ages. Whether your little one is crawling, running or almost a young adult, there's plenty to enjoy in America's playground.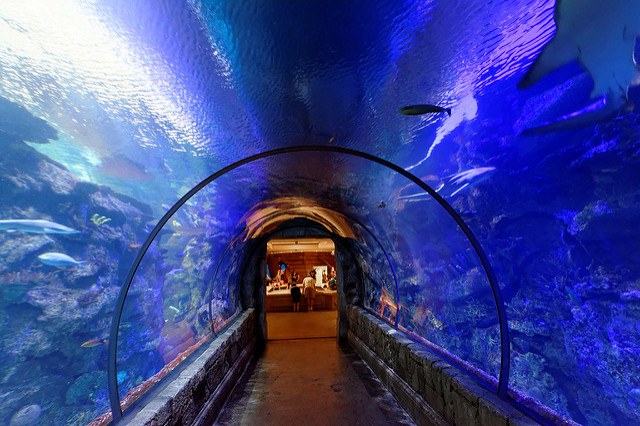 1. Mandalay Bay Shark Reef Aquarium
Most small children love fish, sharks and other amazing creatures you can see in an aquarium, so it makes sense that any trip to Las Vegas would include an up-close experience with the sharks at Shark Reef Aquarium at Mandalay Bay. There's also a pool where you can dip your hand in the water and touch the sea creatures, which is always a hit with kids.
Kids 3 and under get in for free, with older children costing $19 and adults costing $25. You can also get plenty of coupons or discounts online, so shop around or ask your hotel concierge.
2. Circus Circus Adventuredome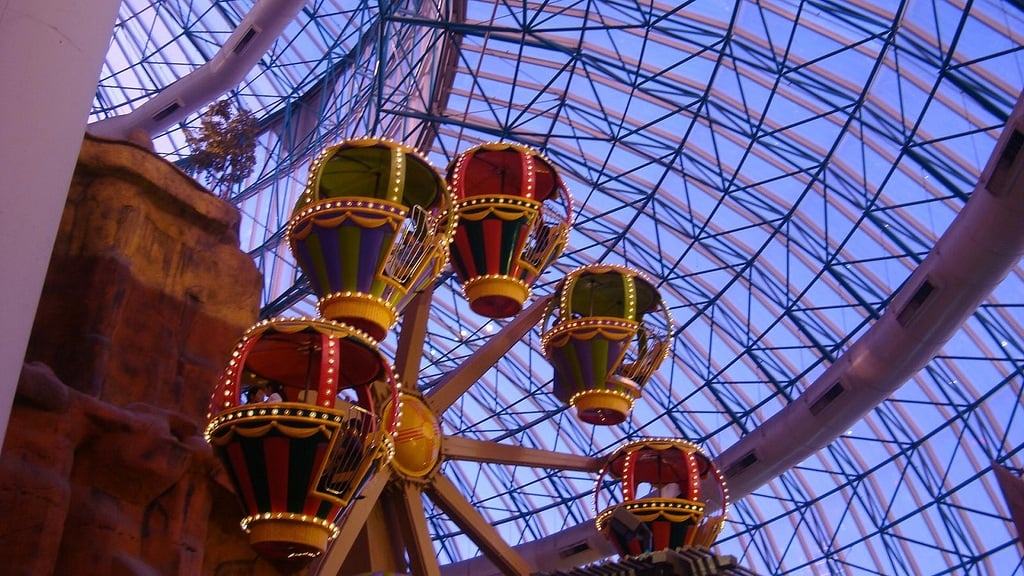 An arcade and theme park in one, Circus Circus has an ideal spot for kids 4′ or taller. Sure, younger or smaller kids can get in and enjoy a variety of activities and junior rides at the Adventuredome, but you'll want to be big enough to go on the big rides like the Canyon Blaster or El Loco roller coasters.
With a full arcade, midway games, bumper cars and laser challenges, your younger ones are in for a real adventure. There are tons of rides and games that are sure to keep the whole family busy for hours on end here.
3. Mandalay Bay Beach
Speaking of your hotel, there is a special beach available for those who stay at Mandalay Bay. Okay, it's not a real beach, this is the desert after all.
But the hotel has built an incredible pool system that includes a man-made beach with wave pool, as well as a lazy river. That's beyond the impressive array of pools and lounge areas.
You can even rent a cabana and be guaranteed a shady spot with lounge chairs and a personal drink fridge for the whole day. Sip a cold beer in the sun while your kids entertain themselves in the wave pool. Dreamy.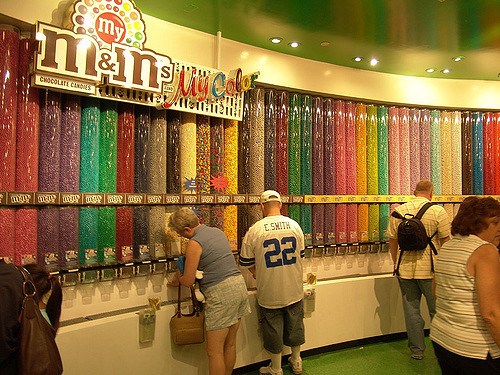 4. M&M World
Kids love candy. Period.
This makes M&M world an ideal place to visit in Vegas. With four floors of M&M themed merchandise and activities, including the chance to use the different colored candies to create a custom sign, be prepared for an incredible sugar high after a visit here.
M&M World has a full NASCAR replica car, which you need to get a photo by before you leave the store.
5. The Mob Museum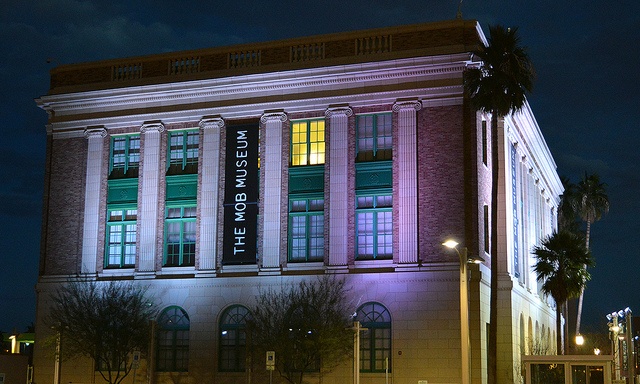 Sure, kids love to play cops and robbers, but how about seeing how the actual mobsters used to get away with crimes in Las Vegas?
This museum will probably appeal to slightly older kids who can enjoy the drama of it all. Head underground to visit the basement speakeasy, a bar during prohibition. Or visit the crime lab and solve a crime for yourself with the various clues. You can find out what's happening with organized crime today, and even follow a use of force training experience.
The Mob Museum is located near downtown Las Vegas, taking you out of the casinos and into the world of the mobsters who helped make Vegas what it is.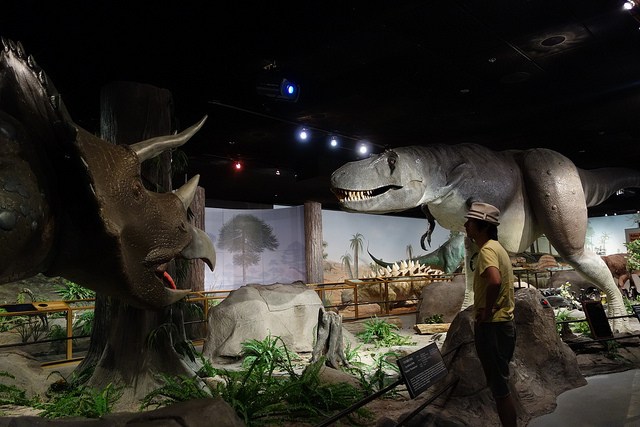 6. Las Vegas Natural History Museum
The Natural History Museum in Las Vegas covers a ton of different aspects of natural history. Kids go wild for the dinosaurs, of course, as well as prehistoric mammals and a whole section on marine life. There are live animals including pythons, tarantulas, scorpions, snakes and lizards.
Be sure to check out the dinosaur mummy and even a CSI-themed look inside the dinosaur that was naturally mummified before becoming a fossil. There's also a full young scientist center, giving kids the chance to dig up fossils, look in microscopes and enjoy other hands-on experiences.
7. Nevada State Railroad Museum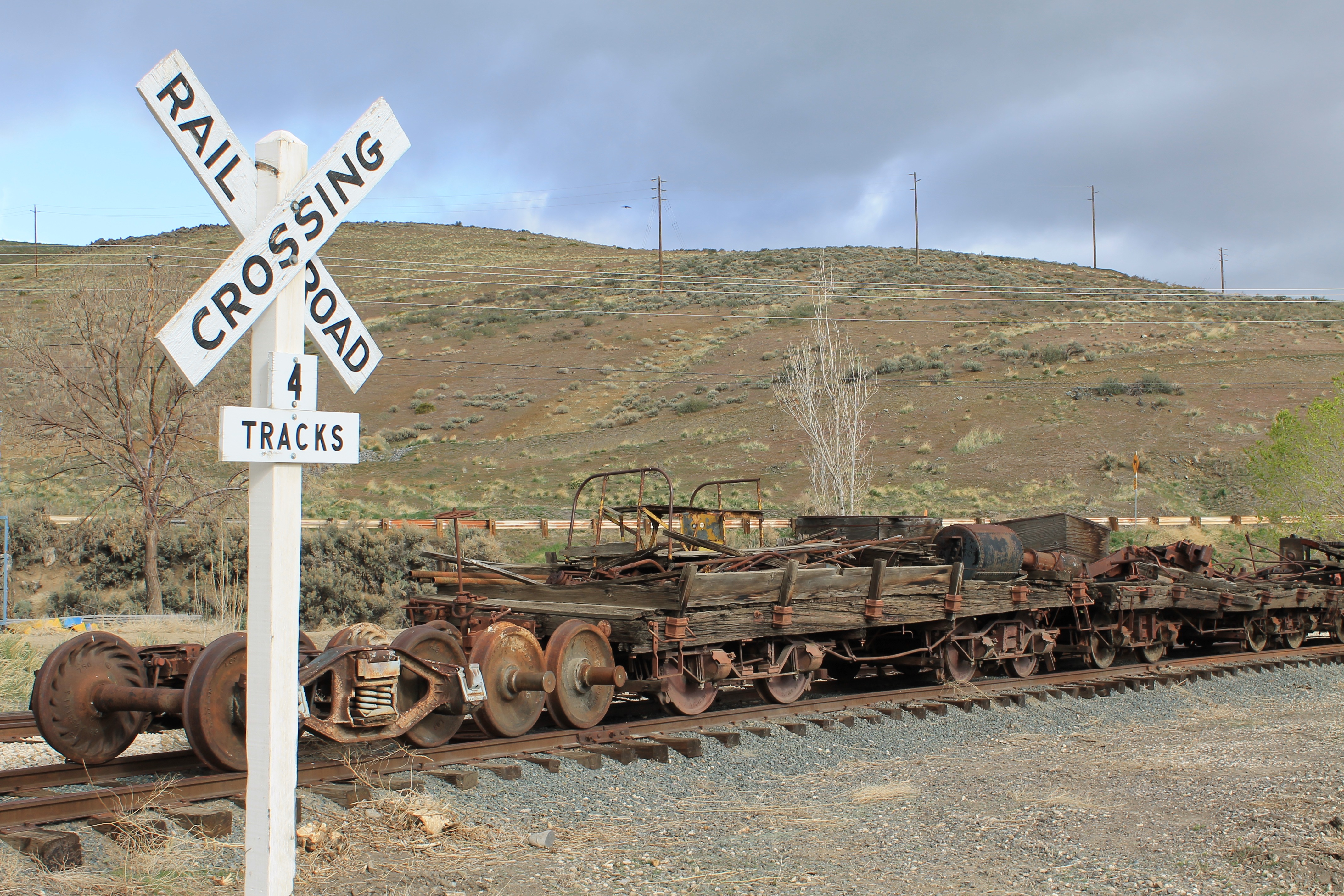 Kids and trains, right? There's something about a railroad system that gets so many kids excited, which is why the Nevada State Railroad Museum is definitely one to add to your list during your trip to Las Vegas.
Well, technically it's outside Las Vegas, in Carson City, Nevada, just a short trip away. With free admission to anyone under the age of 18, and adults paying only $6, this is a definite must-visit.
You can check out various train systems, classic trains, and even go on a themed train ride. Choo choo.

8. MGM Grand CSI Experience
CSI is a massive brand of TV shows, one often attributed with sparking a craze in young people becoming interested in science and crime fighting. So, of course, there's an incredible CSI experience at the MGM Grand.
For some good old family bonding, you can solve three different crime scenes using forensic evidence and clues to figure out what happened. Just be prepared to do your best impressions of your favorite characters from the show.
9. Town Square Children's Park and Playground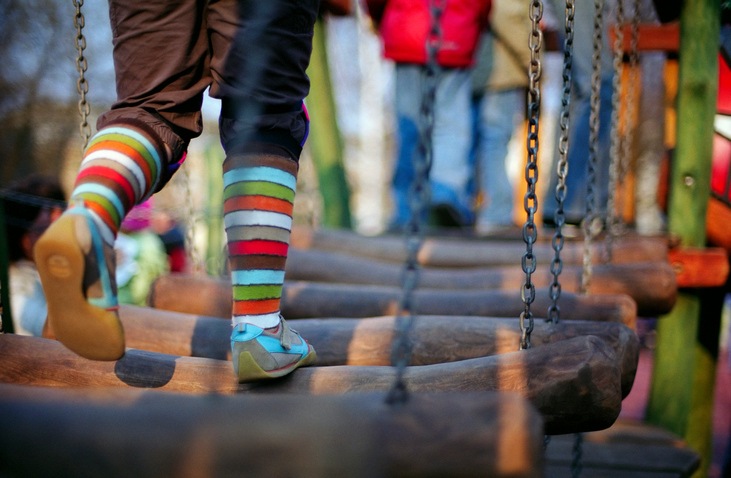 The weather in Las Vegas doesn't always cooperate with outdoor adventures, but when it does, you simply must visit the Town Square Children's Park and Playground.
This incredible location includes a tree house built into a 42-foot-tall oak tree that includes a rock wall, slides and a fort. There's a pop-jet fountain, a bakery cafe playhouse that's particularly thrilling for toddlers, and a stage for performances and storytelling.
One of the highlights is a hedge maze you can let your kids loose in. It's cut tall enough for little ones to feel like a true adventurer, but low enough that parents can easily look over and find their child. Take turns watching the kids play while another adult enjoys all the shopping available at the Town Square itself.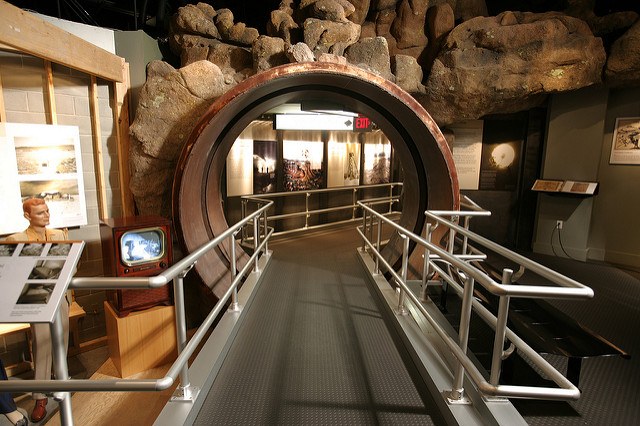 10. Atomic Testing Museum
It's hard to believe that back in the day, the deserts of Nevada were so deserted that they were actually used when testing nuclear bombs.
That's right, the Atomic Testing Museum highlights all the incredible testing and discovery that was done within miles of Las Vegas.
It's particularly fun for kids to see the old survival gear given to civilians, including a Russian phrase book, or the PSAs shown to children about how to survive in the event of a nuclear attack.
One of the highlights of the Atomic Testing Museum is the simulated test, complete with staggering surround sound and air flow. You'll feel like you're really at a testing site. Of course, this could terrify some children, so it might not be an ideal attraction for all kids. But with a fun combination of science, pop culture and history, this is an excellent excursion for any family in the Las Vegas area.
Sources:
http://www.sharkreef.com/
https://www.circuscircus.com/en/adventuredome.html
https://www.mymms.com/category/store-locations/las-vegas.do
https://www.lvnhm.org/exhibits/
https://mytownsquarelasvegas.com/childrens-park
http://nationalatomictestingmuseum.org/