10 Things You Should Know About Native American Casinos
The first Indigenous-owned casino was opened in December 1979 by the Seminole Tribe, in the form of a high stakes bingo parlor in Florida.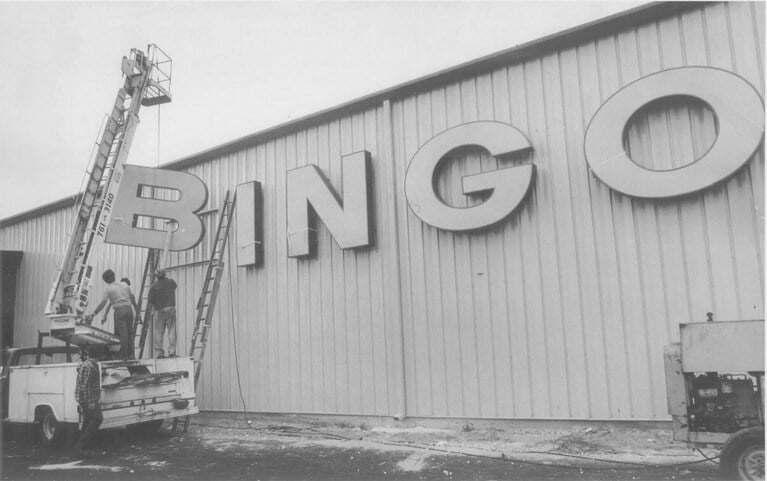 Just after opening the Seminoles were threatened with closure by the county sheriff.
A long legal battle closed in 1981 when the Supreme Court ruled that the Seminoles had the right to operate the parlor thanks to their sovereignty rights.
This led to many Native American Tribes rightly opening their own parlors and casinos.
In recent years the number of Indigenous-owned casinos in the United States has grown to over 500.
But how exactly do these casinos differ from others around the US?
1. Tribes Don't Pay Taxes On Casino Income, But Employees And Winners Do
There's a bit of confusion around Native American casinos and tax.
In reality, it's all quite clear. The federal and state governments are not allowed to charge taxes on the tribes' activities.
This means that the casinos don't need to pay taxes to the federal or state governments, including on commercial or business incomes.
However, there are usually still compacts and stipulations that see casinos paying local counties or states a portion of the profits.
When they pay out funds as salaries or profit sharing to tribe members, that income is taxable. However, individuals who are given money under general welfare or social benefit programs do not have to pay tax.
For players, taxes apply as normal, so if you win money at a Native American casino the IRS wants to know about it.
Casinos can also issue win/loss statements using loyalty card transactions to help when people are filing taxes, too.
2. Native American Casinos Bring In More Gambling Revenue Than All The Casinos On The Las Vegas Strip Combined
In fiscal year 2021, tribal gaming revenues increased by over 40% from the previous year to reach gross gaming revenues (GGR) of $39 billion – a new record.
During the same year, the Las Vegas Strip brought in $7 billion in GGR. These amounts are before salaries, management costs and other expenses.
Of course, this comparison is not entirely fair as it pits the combined revenues of around 500 tribal-owned casinos against the approximately 30 casinos found on the Las Vegas Strip.
But it still shows us that, while the Las Vegas Strip gets all the attention, there is serious money to be made by running casinos on sovereign Native American land.
3. Security Guards At Tribal Casinos Have The Power To Detain, But Not To Arrest
Planning to cheat at your local tribal casino? You might want to think again.
In Las Vegas, the security officers are only allowed to watch and report, bringing the police in should any crimes take place.
At Native American casinos you're on sovereign land. This means that the Indigenous police are usually guarding the casinos.
Because of this it is in their power to investigate crimes, search suspects, and detain non-Indigenous people.
However, Indigenous police forces are only allowed to arrest and persecute other Native Americans.
The fact they are limited in the arrests they can perform often means Indigenous police forces have to wait for non-Indigenous police forces to arrive and formally complete arrests.
4. Palms Casino Resort Is The First Casino In Las Vegas To Be Owned By A Native American Tribe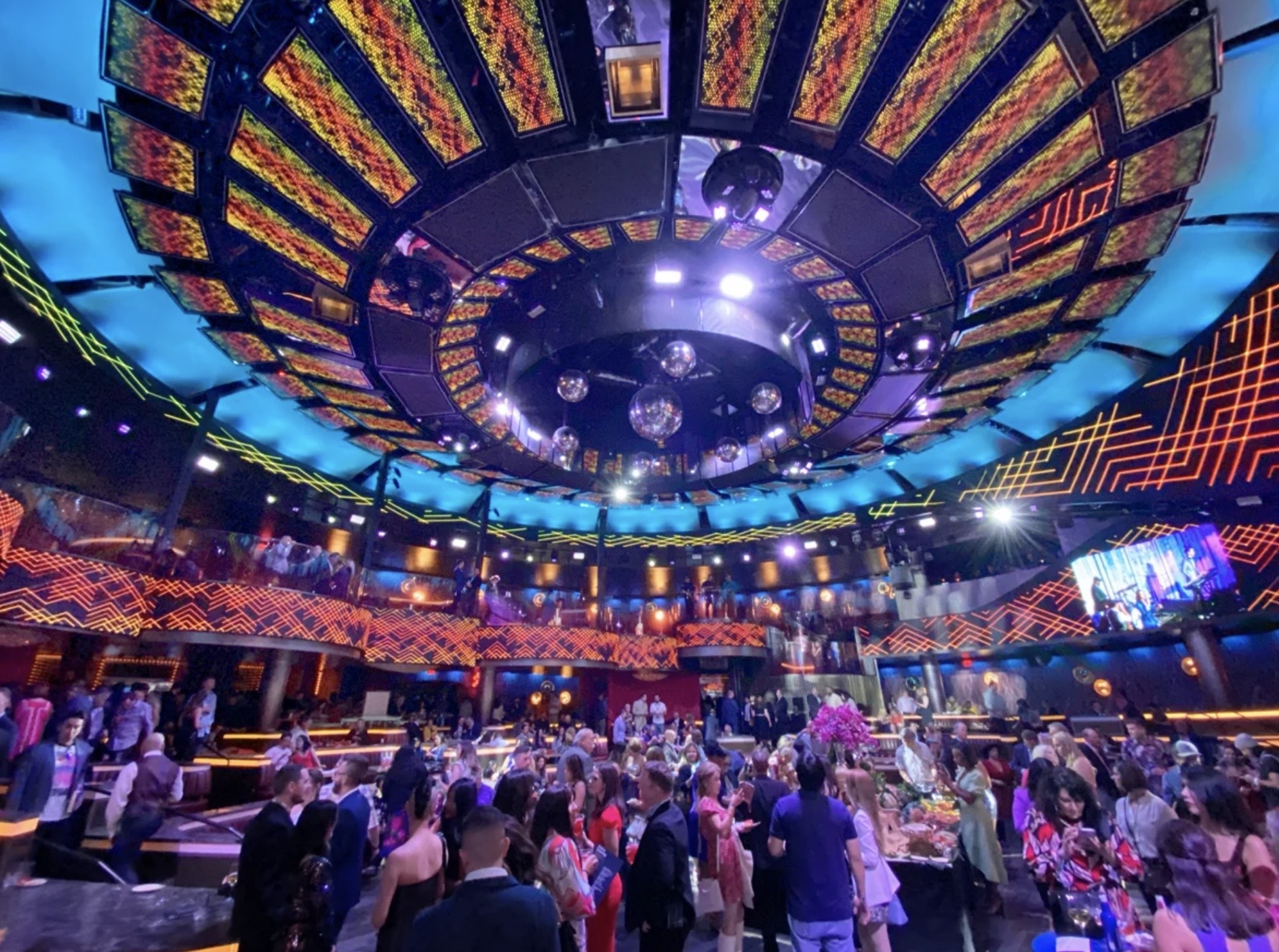 Palms Casino Resort is a 703-room hotel and casino resort that was first opened in 2001.
After changing hands a couple of times, Station Casinos purchased Palms Casino Resort in 2016 for $312.5 million. The company then paid for a $620 million renovation.
Like other casino resorts in Las Vegas, Palms closed at the beginning of the Coronavirus Pandemic in 2020. This, amongst other reasons, led Station Casinos to list Palms for sale.
In May 2021 it was announced that the resort would be sold to the San Manuel Band of Mission Indians for $650 million.
This sale marked Palms as the very first Las Vegas casino resort to be owned by a Native American Tribe and it re-opened after a two-year closure on April 27, 2022.
Speaking before the sale was finalized, CEO of the San Manuel Band of Mission Indians, Laurens Vosloo, said:
"It's the gaming Mecca of the world and the place to be. It's a natural and a good fit for us to have an asset there that we can send our customers to, contribute to that economy and be part of the Las Vegas community."
5. Games Aren't Regulated In The Usual Way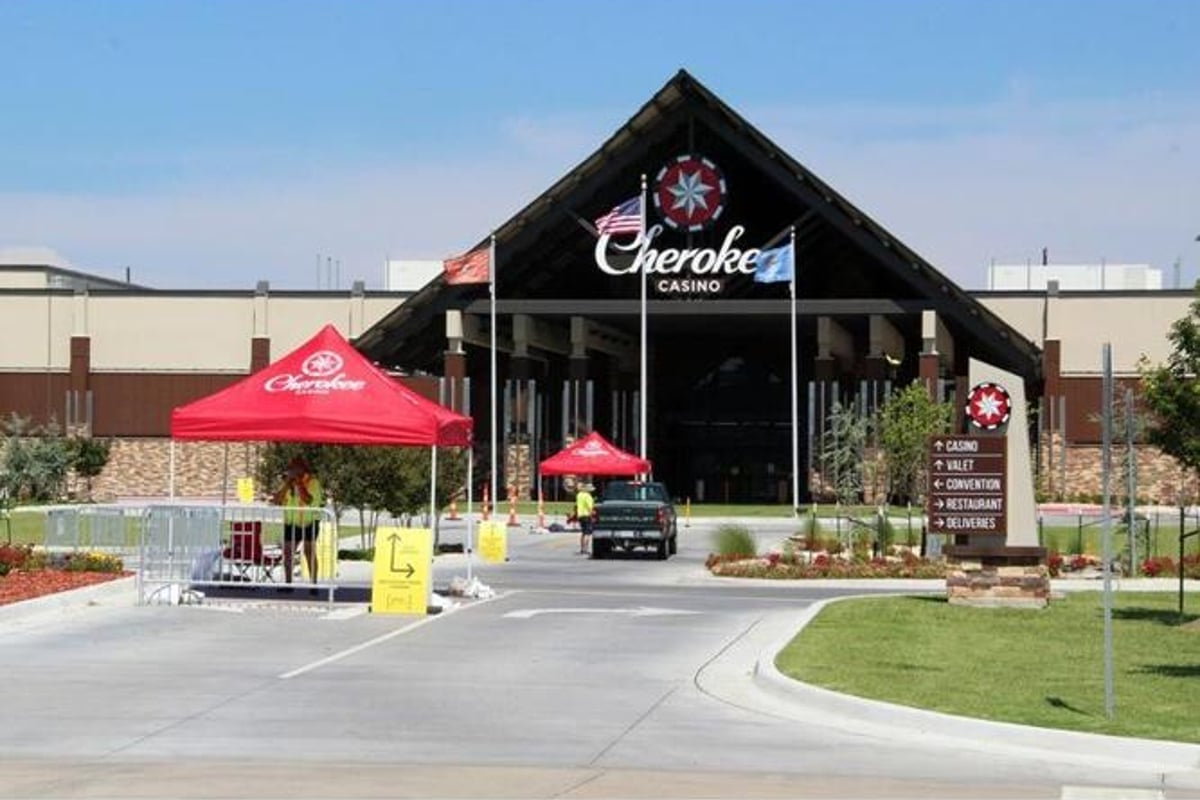 Casino games at tribal casinos aren't regulated like Las Vegas casinos.
Instead, they must adopt a gaming ordinance approved by the National Indian Gaming Commission. This determines the casino's payment schedules and payout percentages.
What's more, there aren't clear rules about displaying these payout percentages, so many gamers won't know the odds they are coming up against.
However, this doesn't mean that Native American casinos are tighter than other casinos elsewhere. Some casinos might even have looser odds.
It's important to remember that because each casino can follow different rules, most experiences are purely anecdotal.
In general, though, it appears that the table games are more generous at tribal casinos, while slots are a bit tighter.
6. Native American Casinos Are Some Of The Biggest In The World
Many of the world's most famous casinos, such as the MGM Cotai and The Venetian Macau are well known for their massive gaming spaces.
The MGM has around 500,000 sq. ft. of gaming space. The Venetian Macau, a whopping 546,000.
However, the casino with the largest gaming space in the world is the WinStar World Casino and Resort in Thackerville Oklahoma, a casino owned by the Chickasaw Nation.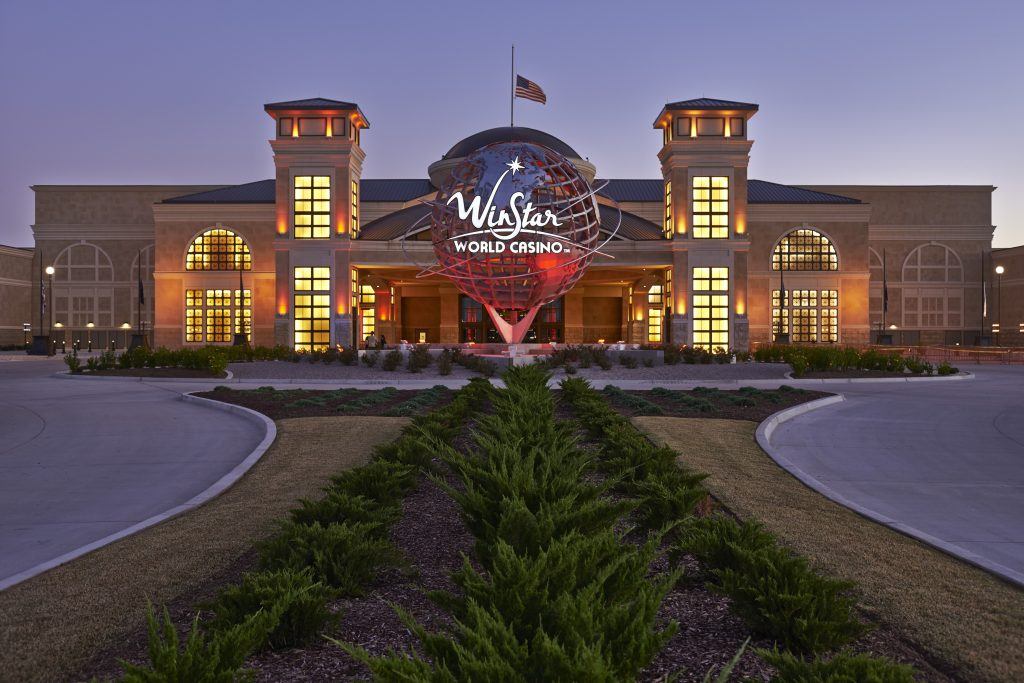 This casino boasts an incredible 600,000 sq. ft. of gaming space; that's nearly the size of 10 and a half football fields!
Another massive, Indigenous-owned casino is Foxwoods Resort Casino in Ledyard, Connecticut.
Owned by the Mashantucket Pequot Tribe, Foxwoods offers 344,000 sq. ft. of gaming space – making it 2.7 times larger than the gaming space available at Caesars Palace.
👉 Top 10 biggest casinos in the world
7. Although They Own The Land, The Tribe May Not Run The Casino
Indigenous land is sovereign, but that doesn't mean that all casinos found on Indigenous land are run by Native Americans.
Just like any business, Indigenous-owned casinos frequently turn to investors, advisors and managers to aid the success of their business.
For example, before its merger with El Dorado Resorts, Caesars (through Harrah's) managed Native American casinos for years.
At the time of the merger these included Harrah's Ak-Chin, outside Phoenix, Harrah's Cherokee Casino Resort and Harrah's Cherokee Valley River Casino and Hotel in North Carolina.
What's more, famous businessmen have also been involved with tribal casinos over the years.
Lim Goh Tong partnered with the Mashantucket Pequot Tribe for Foxwoods Casino, and Donald Trump partnered with Twenty-Nine Palms Band of Mission Indians of California to open what was then called Trump 29 Casino.
8. Native American Casinos Improve Local Employment Rates
One of the key benefits of Native American casinos is that they provide a ton of jobs for locals.
Research highlights that casinos result in both a 26% increase in local employment rates and a 14% drop in the number of working poor.
Casinos have also been shown to cause an 11.5% boost in reservation populations. This is thought to be because the good employment opportunities allow Native Americans to move back to the reservation.
Other markers of poverty, such as childhood obesity, also declined in Indigenous communities that were close to a Native American casino.
9. Casinos Can Negatively Affect The Local Indigenous Community
Unfortunately, developing casinos on Indigenous land can result in a list of negative effects as well.
These include a 10% increase in violent crime, a 10% increase in car theft, and an increase in bankruptcies of those who live within 50 miles of the casino.
This is nothing new; casinos have been shown to increase crime pretty much everywhere they are built.
However, it is thought that Native Americans are at an increased risk of developing gambling addictions when compared to the wider American public.
This has led people to wonder if building casinos on reservations is something that benefits or harms the tribe.
10. Tribes Use Profits From Their Casinos To Build Infrastructure And Fight Inequality
Many people assume that, with such a huge market for local casinos, all Native American communities must be flush, too. This couldn't be further from the truth.
Native Americans are still one of the most impoverished populations in the whole of the United States.
One of the key reasons for building casinos is to improve the lives of the Native American population.
But it's important to point out that even if the casino is profitable the individual members of the tribe don't really get profit sharing or additional cash.
Instead, the tribes generally use the money to invest in improving infrastructure, education services and healthcare.
For example, the Muckleshoot, a tribe based in Washington, have used income from their casino to build a medical and dental facility, and to construct homes for the elderly.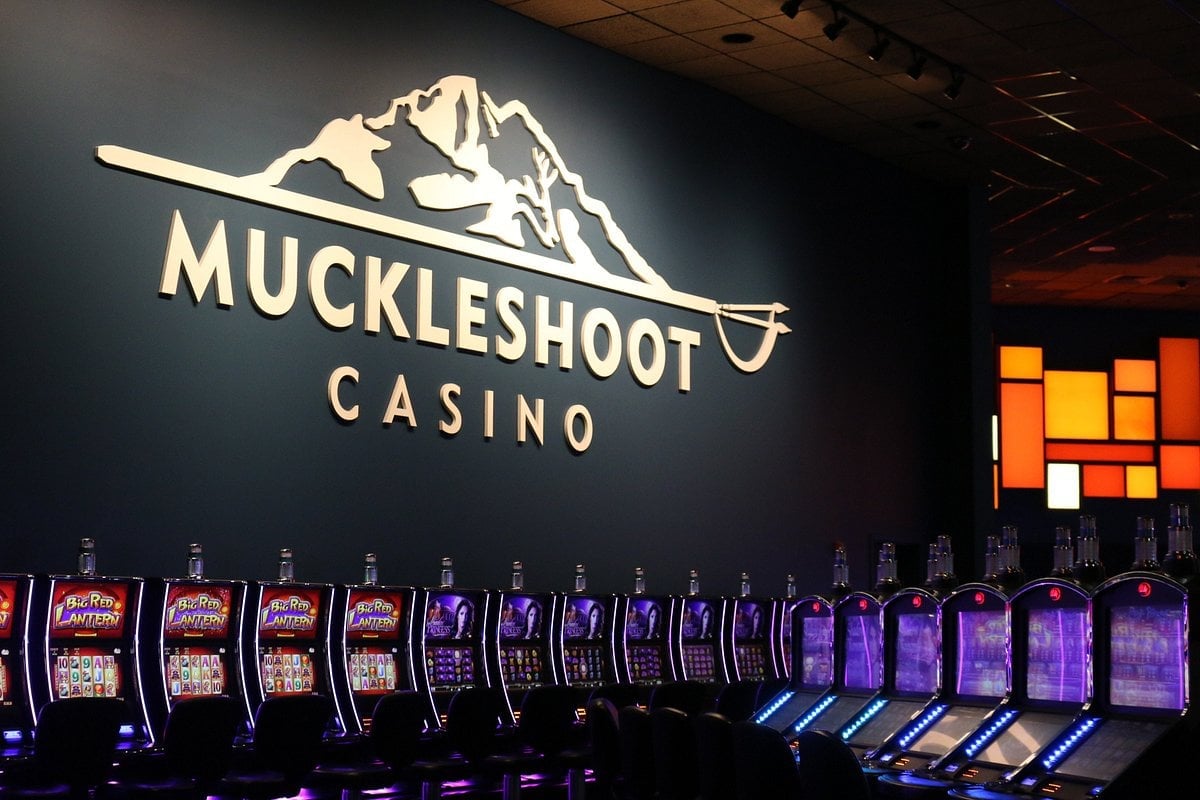 What's even more impressive is that Native American tribes often give a large proportion of their earnings to charity.
The Muckleshoot Tribe gives away over $3 million annually to local governments, schools, churches, and non-profit organizations.