Top 10 Biggest Casinos In The World Ever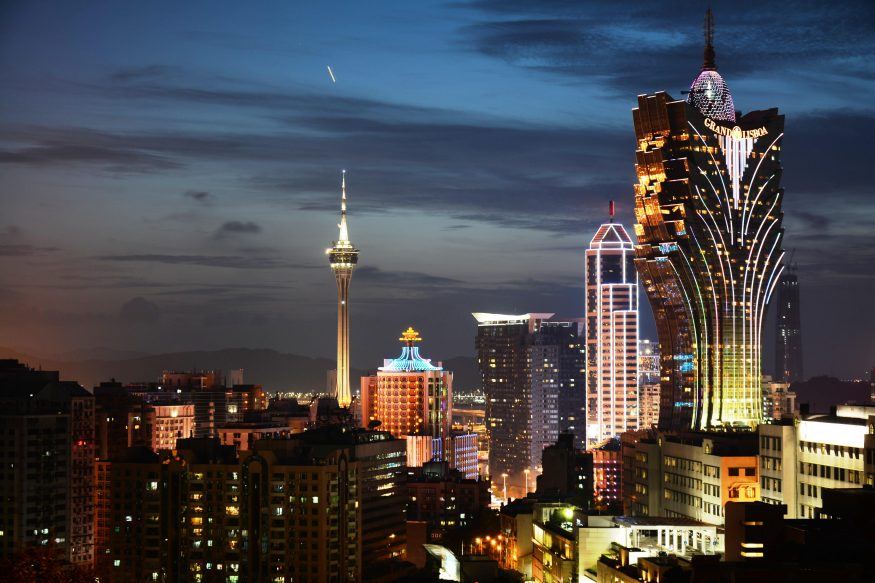 When it comes to the biggest casinos ever, we're talking giants, behemoths and big-guns. Sprawling complexes of entertainment that could rival a small town in size.
There's gaming and then there's next level gaming and, as some of the gambling universe's most glamorous names jostle for bragging rights, it can be hard to keep up with who is offering the best selection of slot machines, restaurants and shopping malls.
So, find out which juggernauts of the gambling and gaming sphere make our list of the top 10 biggest casinos in the world:
1. WinStar World Casino, Oklahoma, USA (600,000 square feet)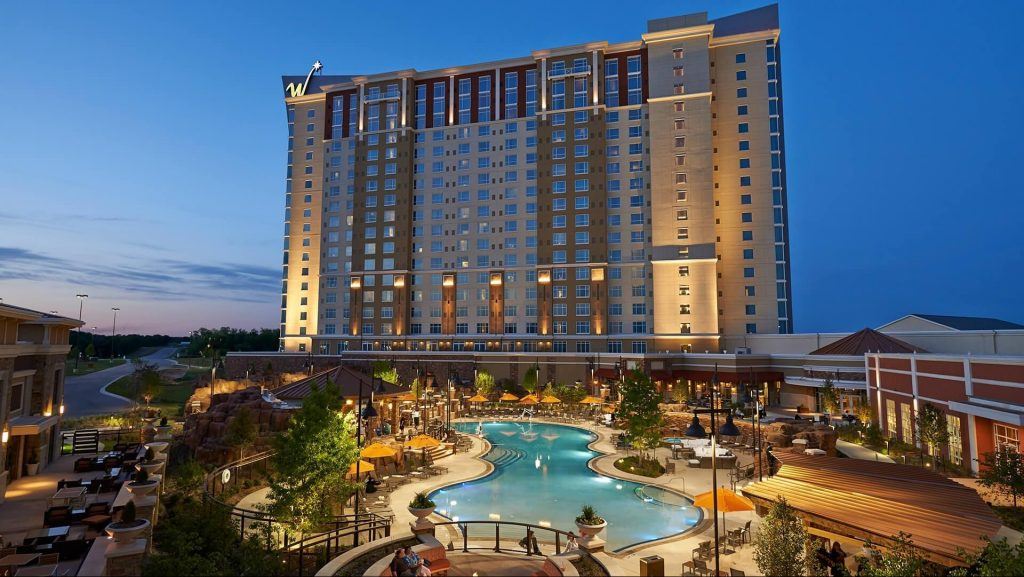 WinStar World Casino is not only the largest casino in the US but also the biggest casino in the world – in the unlikely destination Oklahoma!
With at least 600,000 square feet of gaming space, this super-size casino delivers a knockout blow to rivals with its 7,000+ gaming machines, around 100 table games, 800-capacity bingo hall and non-smoking poker room.
And that's just for starters.
Aside from the gaming appeal, you'll be kept on your toes with the resort's golf course, nightclub, sports lounge, pool bar and spa. Its eight gaming plazas take their names from some of the world's most famous cities, and this international feel is reflected in its 17 restaurants.
Adding to its pull, this Chickasaw Nation-owned establishment is punching above its location by attracting top entertainers and events, thanks to a 3,500-seater Global Event Center and 7,700-seat Colosseum — venues a small city would be proud of.
2. Venetian Macau, Macau, China (546,000 square feet)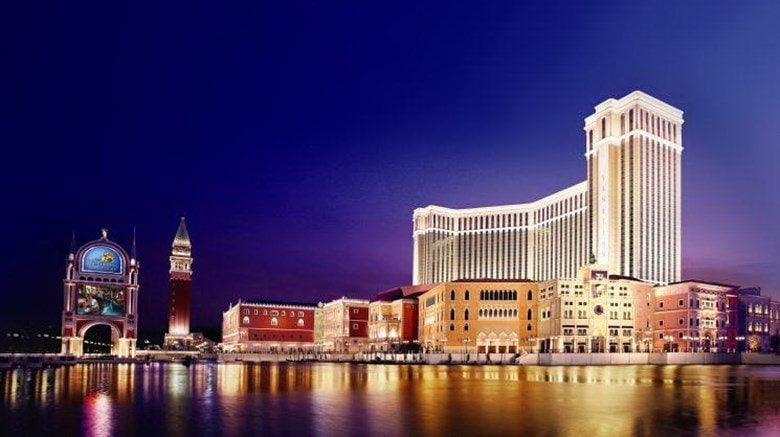 This mammoth offering from Macau, and one of the biggest casinos ever, is located directly opposite the City of Dreams — making it easy to immerse yourself in this exciting, vibrant and contemporary gambling destination.
The bright lights of the Venetian's exterior reflecting in the water below are a sight to behold, as this premium, luxe casino and hotel complex is comprised of an impressive 39 stories and 10,500,000 square feet of space overall.
Of that, around half of it is dedicated purely to gaming. It proudly showcases 6,000+ slot machines and 800 gaming tables, as well as four themed gambling areas.
In addition, this ginormous resort is styled after Venice's romantic winding canals and replica landmarks to give its patrons a unique experience. It offers huge swathes of retail, convention and dining spaces, and a 15,000-capacity events area.
3. City of Dreams, Macau, China (420,000 square feet)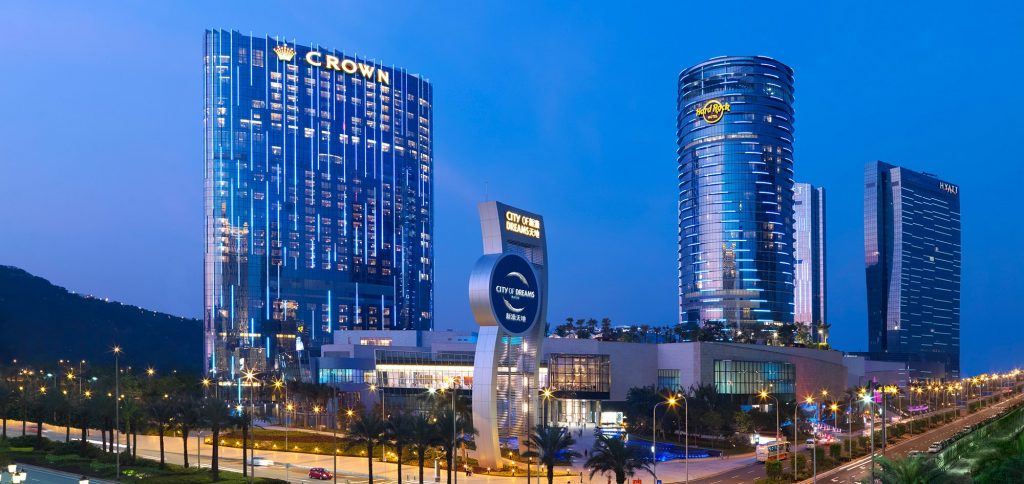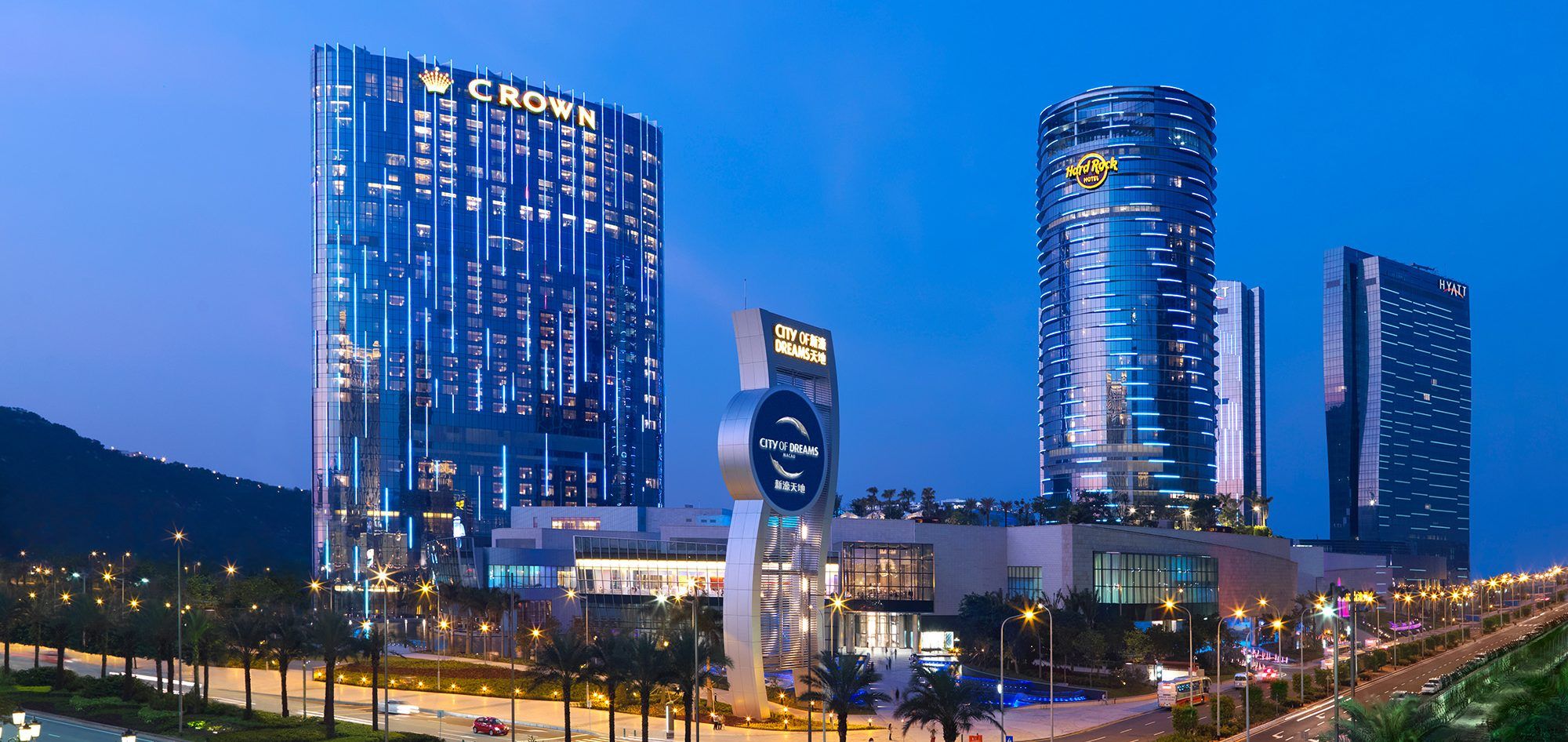 Casino patrons flock from far and wide to experience all that this otherworldly 420,000 square foot, themed gaming space has to offer.
If the generous menu of 450 gaming tables and more than 1,514 gaming machines don't take up all your time and attention, you'll still have VIP areas, four hotels, four spas, 175,000 square feet of retail space and endless boutique shopping to keep you occupied.
With more than 30 restaurants and bars, art exhibits, a nightclub and a live water theatre, the City of Dreams lives up to its self-billing as a 'leading leisure destination'.
4. Foxwoods, Ledyard, Connecticut, USA (340,000 square feet)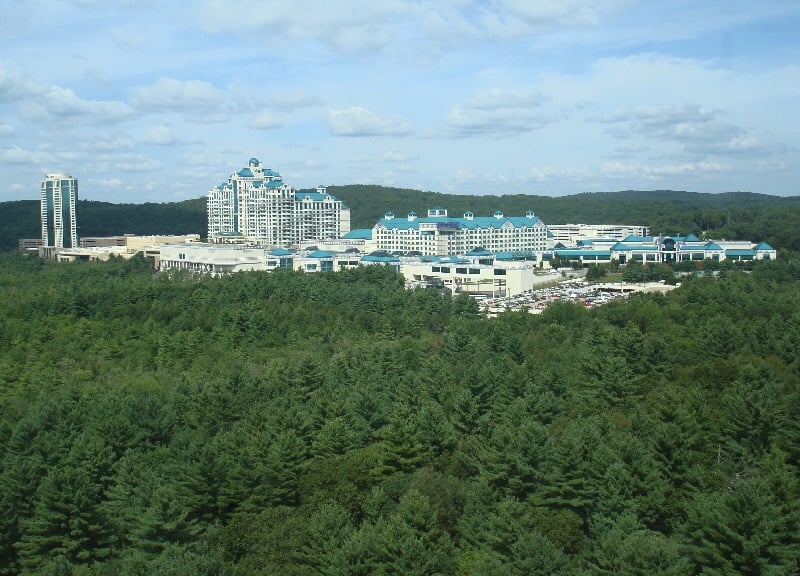 Owned by the Mashantucket Pequot Tribal Nation, this sprawling resort actually contains six different casinos.
With an estimated total gaming area of between 340,000 — 344,000 square feet, guests will be spoilt for choice with over 250 tables, including the usual suspects like blackjack and craps, and more than 3,400 slot machines.
As well as this, there's a shopping center and several high-end boutiques. You can also find a huge offering of around 55 food and drink outlets, a spa, golf, and activities such as bowling and zip-lining.
5. Wynn Macau, Macau, China (273,000 square feet)
With a gaming area of approximately 273,000 square feet, the resort also features an art gallery, pool, spa, four fine dining restaurants and around 29 designer shops.
There are several eye-catching installations and visual art shows that make this casino resort stand out from the crowd.
These include a color-changing 'Tree of Prosperity', a rotating 'Dragon of Fortune', a mesmerizing 'Performance Lake' featuring a light, music and fire show, and a fluorescent 'Moon Jelly Aquarium'.
6. Ponte 16, Macau, China (270,000 square feet)

Players can explore 270,000 square feet of gaming attractions at the 6th largest casino in the world.
These include 109 tables, around 307 slot machines and two VIP halls. With plenty of variety, the resort showcases games such as fan tan, pat kao, American roulette, three card baccarat and face-up blackjack.
For the full experience, upscale travelers can make the most of a luxurious French hotel with a swimming pool, spa and fitness center.
There's also an Angry Birds-themed kids' play center, foot massage center, a gallery of unique items from around the world and a street performance area. The seven restaurants and bars will keep hunger at bay.
7. Rio Casino Resort, Klerksdorp, South Africa (266,330 square feet)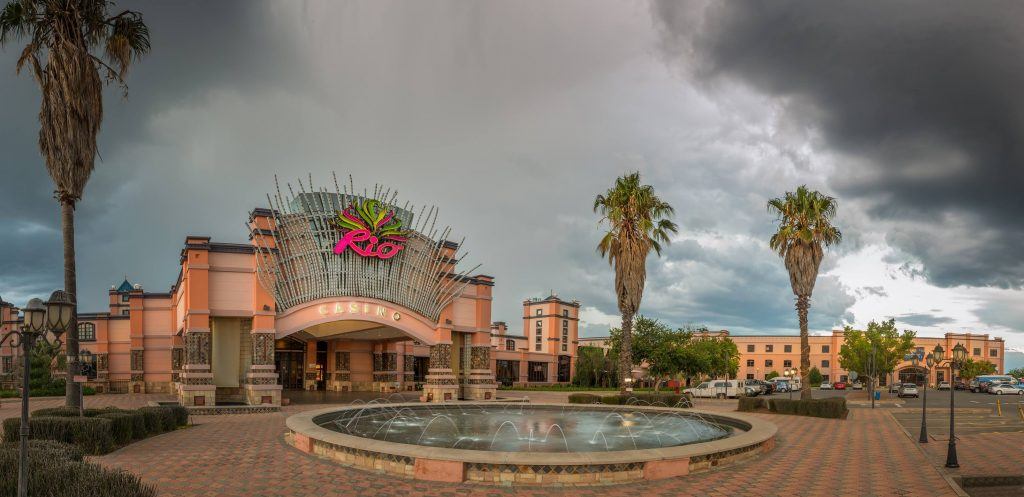 Get in on around 266,330 square feet of gaming action at Rio Casino.
Taking inspiration from the carnival atmosphere of the Brazilian city it takes its name from, there's 24-hour slots to enjoy, with 274 gaming machines and 12 table games overall, plus regular poker tournaments.
There's also a Salon Privé for high-rollers, a hotel, a kids' arcade gaming center, a crèche, two restaurants and a bar to complete the attractions.
8. Sands Macau, Macau, China (229,000 square feet)

Sands Macao offers 229,000 square feet of gaming area, encompassing more than 200 tables and over 1,000 slots, all located under its trademark high ceilings.
And there are conveniently located spa and theatre facilities, for when you've had your fill of the floor.
When guests are peckish, they'll have roughly nine drinking and dining spots to choose from, including the likes of Starbucks, KFC and McDonald's. You're never far from one…
9. MGM Grand, Las Vegas, Nevada, USA (170,000 square feet)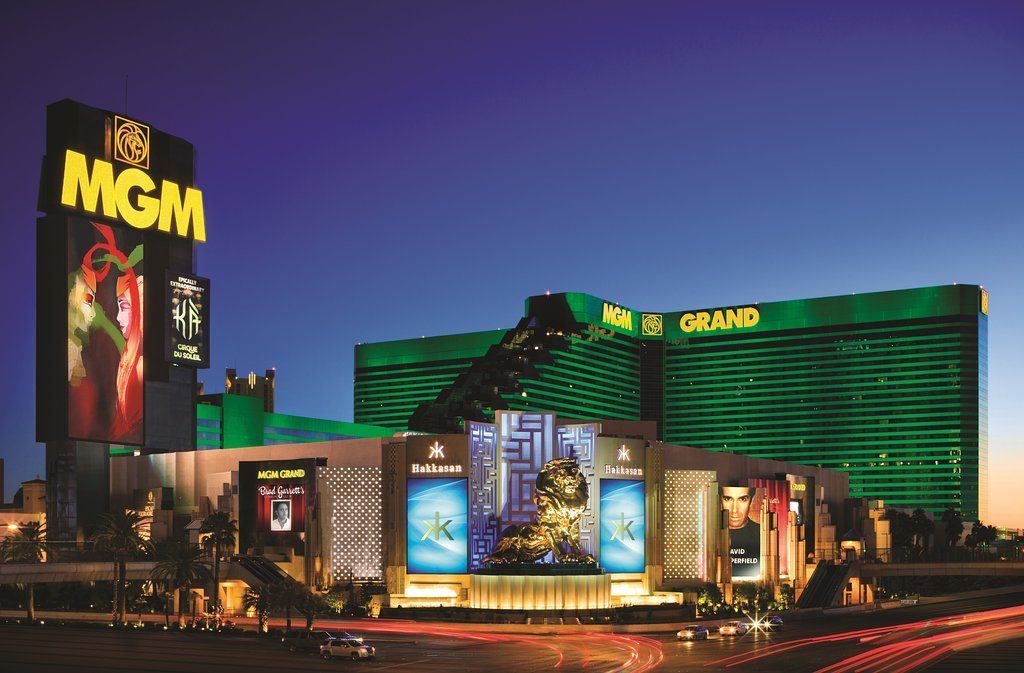 As casino royalty, and a game-changer when it first opened its doors back in 1993, this iconic entertainment venue, located on the Strip, still has plenty of swagger.
As it celebrates doing business for a quarter-of-a-century, it's estimated that the MGM Grand, synonymous with class and style, offers between 170,000 —171,500 square feet of space dedicated just to gaming.
You'll enjoy around 3,000 slot machines, 200 table games, a non-smoking poker room, ample convention and exhibition space and private lounges for high-rollers.
And that's all before you've set foot in one of the resort's three hotels, VIP villas, 15 restaurants, two theatres, arena, pool complex, spa, nightclub and 25 shops!
10. Casino Lisboa, Lisbon, Portugal (165,000 square feet)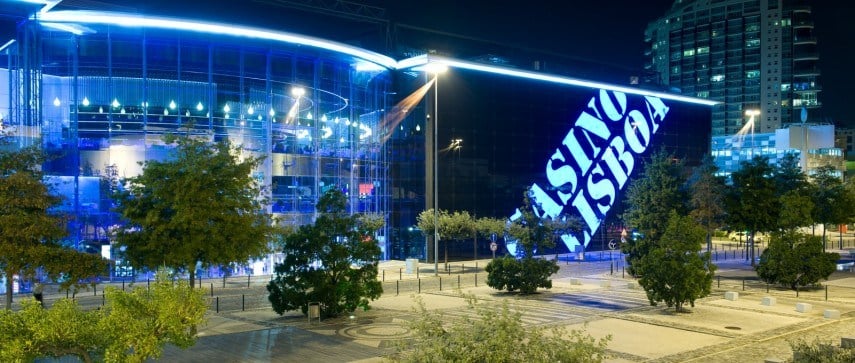 For a long time, Italy's Casino di Campione clutched the title of the oldest and largest casino in Europe, before its recent closure.
But, overall resort size aside, it's Casino Lisboa that comes out tops in its continent for gaming space, with a whopping 165,000 square feet for visitors' enjoyment, including a two-tier casino with over 1,000 slot machines and 26 table games.
Non-gamblers can also enjoy the contemporary art gallery, three restaurants, three-ring rotating stage for live performances, and flexible auditorium with panoramic views.
Go Big Or Go Home
That's what the movies will tell you. And it's certainly a quote that the world's casino bigwigs have taken to heart.
It's all about size and thinking BIG: bigger buffets, larger hotels, more games and those star names.
It's an exciting time for casino connoisseurs, as resorts continue to compete to provide the best all-round experience and race to become the biggest in their region, or even the world.
Watch this space…
If you enjoyed this, check out our post on the smallest casinos in the world too!
Sources:
https://mgmgrand.mgmresorts.com/en.html
https://www.riocasino.co.za
https://www.wynnmacau.com/en
https://www.foxwoods.com/default.aspx
https://www.cityofdreamsmacau.com/en
https://www.venetianmacao.com