5 Casino And Poker Cheating Scandals That Shocked The World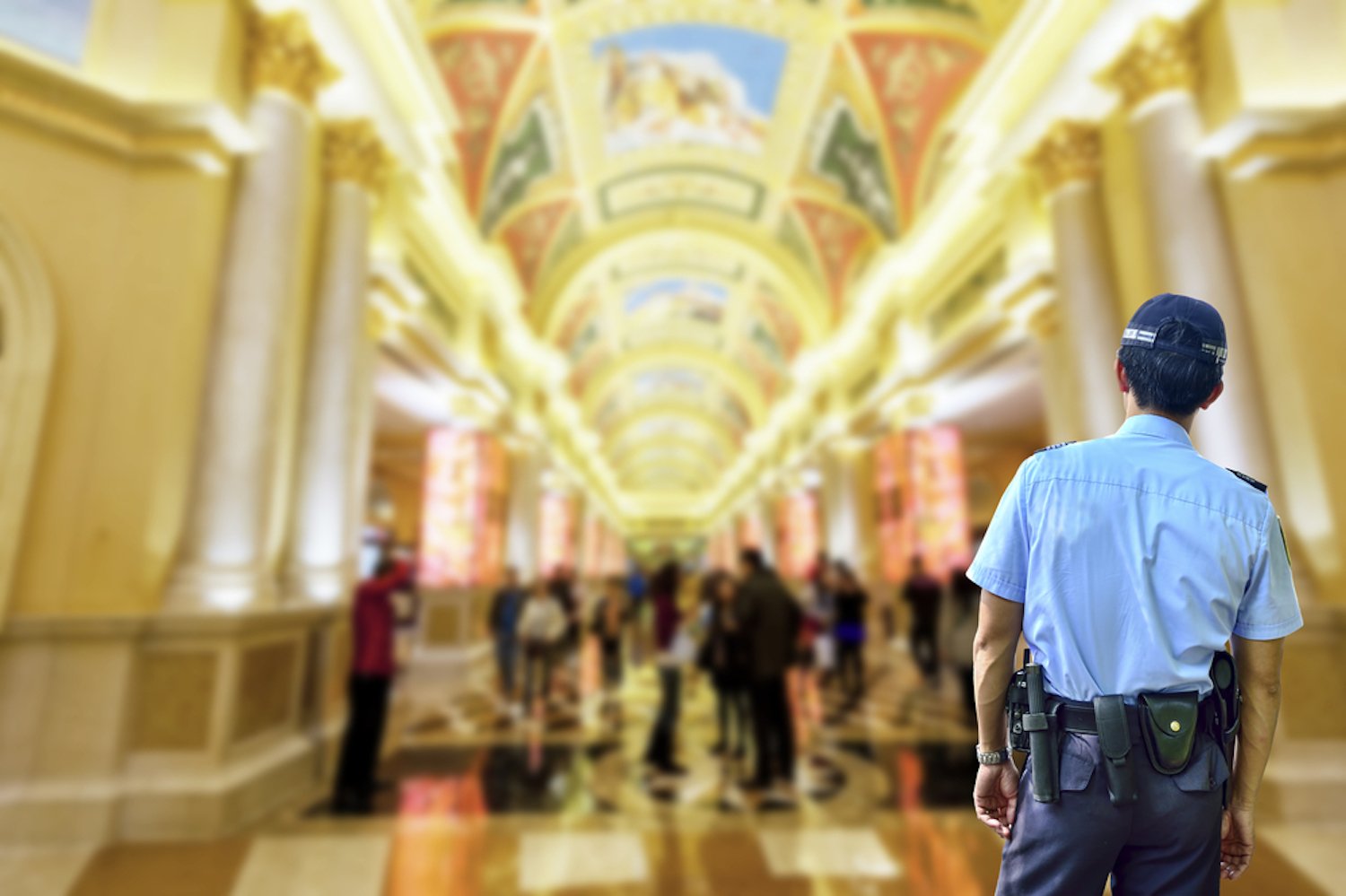 Poker rooms and casinos handle huge amounts of cash, and where there's a lot of money, there's always someone looking to get their hands on it.
Casinos across the world invest a lot of time, money, and effort into security and generally manage to keep things safe and secure but, sometimes, things happen that not even the casino security team could have seen coming.
In this article, we'll look at some of the biggest casino and poker room cheating scandals from recent years.
1. Counterfeit Chips at Borgata Winter Open
Security scandals are usually connected to casino games, which makes the Borgata story that much more interesting.
Back in 2014, a poker player named Christian Lusardi was arrested for introducing counterfeit chips into a Borgata Winter Open tournament.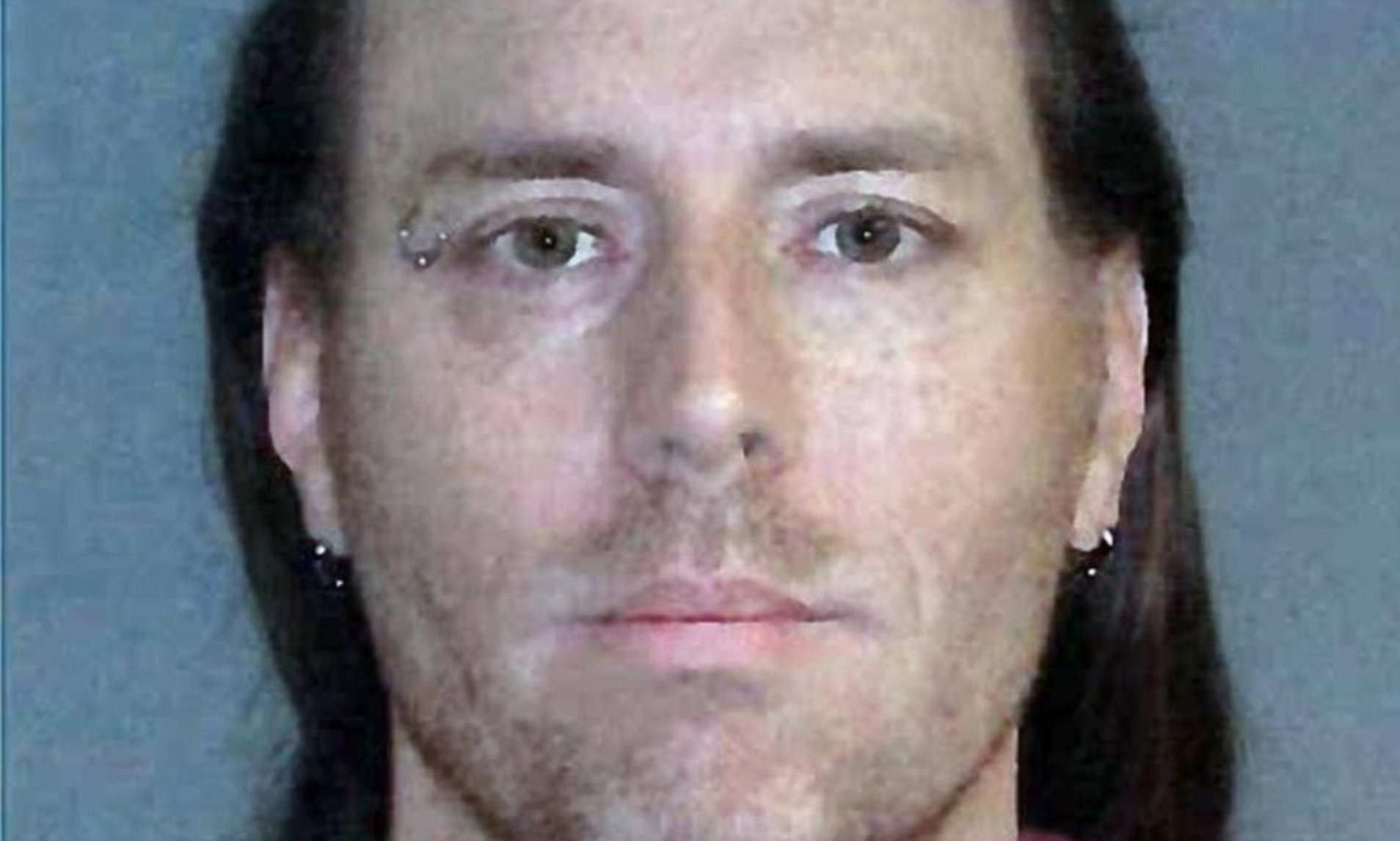 According to the reports, Lusardi used the fake chips to top up his stack in the festival's first event, which had $372,000 reserved for the winner.
Not surprisingly, he came in to the second day of the tournament as the chip leader.
However, Lusardi's trickery was short-lived. Tournament officials quickly detected the surplus of chips and started an investigation while the event was still ongoing.
In full panic mode, Lusardi tried to get rid of the counterfeits by chucking them down the toilet. Naturally, this clogged the pipes, and it wasn't long before the cause was traced back to Lusardi's room.
Investigators found $2.7 million worth of chips in the pipes.
Fake chips were of 5,000 denominations and the tournament had to be stopped.
Lusardi was arrested shortly after at another hotel nearby, and he confessed to introducing $800,000 worth of fake chips into the event.
Lusardi was later charged with a different crime and consequently sentenced to five years in prison, and it seems he'll never face the trial for the Borgata scandal.
2. An Inside Scheme That Cost Bellagio Over $1 million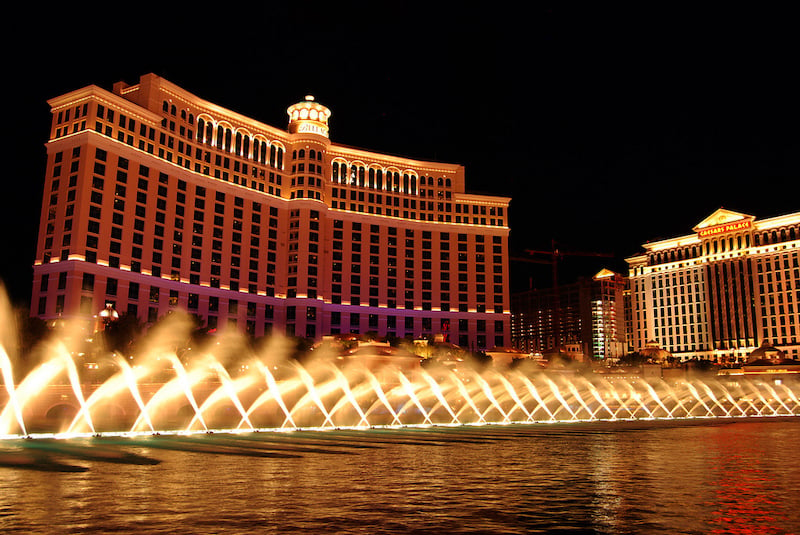 Bellagio is one of the most iconic Las Vegas casinos and is loved by all types of players, from small stakes casuals to high rollers.
The venue employs some of the best security experts around, but even with all these measures in place, they fell victim to an elaborate scam back in 2016.
This particular scam was an inside job as it involved a craps dealer, Marc William Branco, and two of his friends.
The scam itself was quite simple. Branco's accomplices would come to the table handled by their friend and announce high-value (hop) bets on particular roll combinations.
However, they did it in such a way that it was impossible to discern what their bet actually was. They would just mumble something that sounded like they were placing a hop bet.
When the roll was over, Branco would pay them as if that were the bet they announced regardless of what numbers fell.
This kept on happening for over two years.
The casino finally caught on after the duo took them for more than a million, guessing correctly in 76 instances over this period. The odds of this happening are 452 billion to 1, so alarm bells were ringing.
The trio was eventually charged with several crimes, and they each got at least four years in prison while also having to pay hundreds of thousands in restitution to the casino.
If they knew how to walk away while ahead, perhaps their scam would have never been uncovered.
3. A Video Poker Bug That Lost Casinos Hundreds of Thousands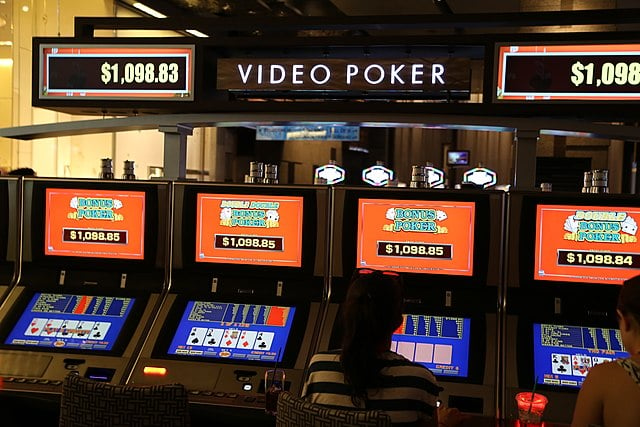 Security flaws aren't always specific to a location. Sometimes they can be tied to a particular game, especially if it's electronic.
This is exactly what happened with Game King video poker machines, which featured a hard-to-find but fatal flaw – in all its machines across casinos in the US.
It was John Kane who discovered this bug in 2009 and shared it with his friend Andre Nestor. Together, the two took casinos for well over $500,000.
The bug itself wasn't easy to find, and Kane stumbled upon it by accident.
However, if anyone were to find it, it would be Kane, as he spent countless hours playing video poker in the years prior, losing a lot of money in the process.
What he stumbled upon, though, was a real game-changer.
Kane discovered that he could change the credit denomination on the game after a big win, and it would pay the jackpot based on the new denomination.
So, he could play for a royal flush on a $1 denomination and then switch it up to $10 or $20 when he made the hand for a massive payout.
It sounds simple but the process to actually do this involved switching between game variations, and for the bug to work, the machine had to have the double-up feature enabled.
But the duo figured all this out and managed to perfect their method.
Eventually, the casinos clocked on.
Kane was arrested first at the Silverton Casino in Las Vegas, and the police picked up Nestor at his home in Pennsylvania.
But, even though the investigation revealed what they were doing, the prosecutors had a very weak case against the two.
After all, they didn't use any outside devices or tamper with the machines in any way. Their defense was they simply pressed the buttons, which was what you're supposed to do on a video poker machine.
In the end, the case was dropped, and neither was convicted. Casinos couldn't retrieve a majority of their losses, so you could say these two pretty much got away with it.
And, since this security flaw was present in pretty much all Game King cabinets, we can only assume that at least a few more gamblers were able to discover it and take advantage of it.
4. Mike Postle Poker Cheating Scandal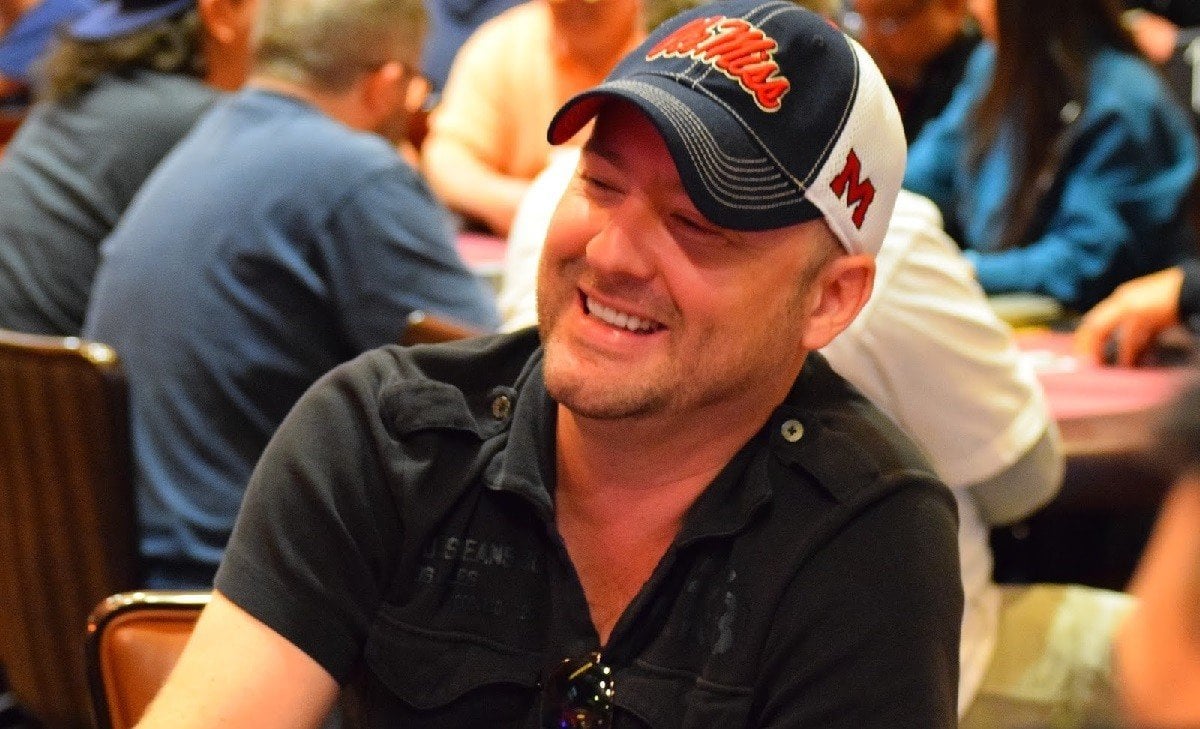 One of the biggest security scandals to rock the poker world took place in 2018 and 2019 at the Stones Gambling Hall, bringing to question the use of RFID cards and live streaming.
The main protagonist of this scandal was Mike Postle, the man who kept winning game after game, pulling in big pots and making incredible plays that left other players and commentators scratching their heads.
Games from the Stones Gambling Hall were streamed live on YouTube and other media channels, allowing viewers to watch the action as it unfolded.
To live stream the games, the organizers used cards equipped with RFID chips, allowing them to identify players' hole cards and display them for the audience.
Over the period of time, the Stones Gambling Hall hosted many players, some regulars and some guests, and all of them had varying results, as is normal in poker.
Only Postle kept on winning, with virtually no losing sessions.
At first, some people believed that he was just running super-hot, while others thought the poker world had perhaps uncovered another great talent.
But as time passed, it became more and more obvious that something sinister was happening behind the scenes.
Eventually, Veronica Brill, who did some commentary for the live stream and had played in some games herself, came out publicly accusing Mike Postle of cheating.
She accused him of having access to the RFID data, which would allow him to know other players' hole cards, explaining his stellar results.
What ensued could be described as one of the biggest controversies in modern poker history.
Postle, of course, denied accusations, and there was no solid evidence to back the cheating claims.
His results were way above the expectation, and his demeanor at the tables was suspicious. He'd often look down during hands as if he were trying to read something from his phone.
The poker public had a lot of fun with the latter, saying that perhaps he simply enjoyed looking at his crotch.
The case went to court, but charges were eventually dismissed. Although most players were convinced there was cheating going on, no one could find any real evidence.
It was all pretty circumstantial, at least as far as courts were concerned.
Postle had seemingly got away with it but then decided to file a defamation lawsuit against anyone and everyone who said anything bad about him, including some of the players involved in the original lawsuit, asking for millions in damages.
These suits were dismissed as frivolous, and then Veronica Brill and Todd Witteles (another player Postle went after) sued once again, this time demanding to have their legal fees covered.
With this debt amounting to over $50,000 and whatever money he might owe to his own legal team (who also abandoned him in the process), it seemed Postle was on the verge of financial ruin and inches away from involuntary bankruptcy.
A "confidential settlement was reached" in December 2021, finally putting an end to the whole legal saga.
5. Casino Security Expert Cheated Slot Machine Code
Casinos, game developers, and various control boards go above and beyond to ensure all games found on casino floors are safe and cheater-proof.
But what happens when one of the people in charge of making things secure goes rogue?
As you could well imagine, this can be a real nightmare for the casinos.
Ronald Dale Harris was an employee of the Nevada Gaming Control Board, the state's supervisory body for all things gambling.
He was a computer expert whose job was to write anti-cheating software for slot machines during the early 1990s.
It appears that Harris was a pretty good programmer, as he managed to change the source code of some slot machines without anyone noticing.
? 12 Sneaky Ways To Cheat At Slots
With these changes, slots were primed to pay huge wins after a player would insert coins into them following a very specific sequence.
Once slots were shipped out, he shared this secret with several accomplices, who then proceeded to win hundreds of thousands of dollars from Las Vegas Casinos between 1993-95.
In the end, Harris was arrested and sentenced to seven years in prison, but only because one of his accomplices ratted him out to the police when he was caught cheating in a game of keno in Atlantic City.
In addition to serving prison time, Harris also made it to the infamous "black book" which means he's barred from entering any casinos in Las Vegas.
A Game Of Cat And Mouse
These primarily read as entertaining stories, but they can also be observed as cautionary tales, as you should never let your guard down when in a casino and must always stay alert.
There will always be someone looking to cheat their way into easy money, and you can't always trust the casino security to save you from trouble.
As we've seen in this article, no matter how hard people in the gaming industry work to try and protect themselves, even the biggest casinos and the best-organized events can become victims of cheaters.
The battle between swindlers and security staff is always ongoing and probably will never end.
But, at the very least, we'll get some good stories out of it!
Lead image: Shutterstock