Las Vegas ATMs: How To Get Cash Out For Free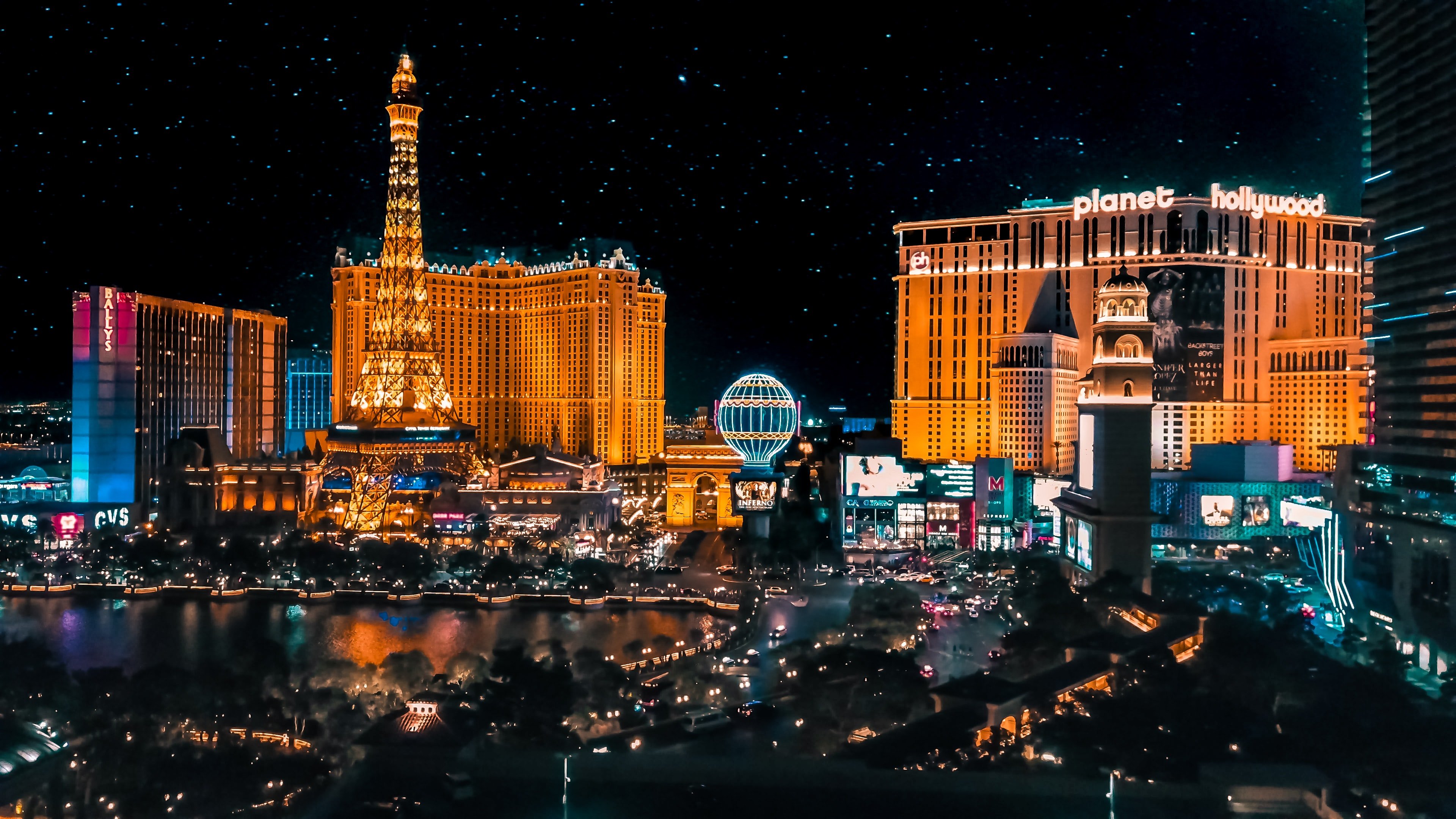 Although we still don't know for certain when casinos will re-open after temporary their closure, it doesn't mean you can't start thinking about your next trip to Vegas. So, we've put this handy guide together for when The Strip comes alive again.
It's no fun to run out of cash while you're casino-hopping. But withdrawing a few extra dollars while you're in Las Vegas isn't always that easy – or cheap.
Most Sin City cash machines will make you pay for the privilege, and even the most regular Vegas visitors can fall prey to extra charges.
Getting your hands on your own hard-earned money can be especially pricey if you withdraw while at a casino, particularly on the Strip.
It doesn't take much for the ATM charges to rack-up either, as fees can be anything up to $10. So, if you're heading to Vegas for your next trip, here are some tips to help you avoid any nasty extra costs.
We'll look at everything from free ATMs in Vegas and cash-point safety, through to the heftiest service charges, potential solutions, and the pros and cons of just carrying cash…
How To Find Free ATMs in Vegas
Fee-free ATMs in Vegas are a rarity.
Unless you're a US bank account holder e.g. Bank of America, and can visit a branch as a customer while in Vegas, finding a freebie is like locating a needle in a haystack.
But here are some handy hints. Let's start with your bank:
If you're a Canadian that banks with Interac and Plus, you'll have a couple of appealing no-fee ATM options.

Look out for the no-fee Allpoint green logo at locations such as CVS Pharmacy, Walgreens, and the Monorail Station Harrah's & the LINQ on the Strip. Or head slightly further afield to the Las Vegas Convention Center.
Alternatively, your best bet, if you're a Wells Fargo account holder, is to visit ATMs at airports and rental car centers.

It can depend on the location, but the bank has a number of outlets across the city. And there's a handy locator to help you find them.
Another alternative is to open an account with a bank that offers ATM fee reimbursements. However, there are often caps with these.

And, as an overseas traveler, you'll likely still be charged for withdrawing cash abroad.
Bank Alliance Schemes
Some banks are also part of 'alliance' schemes or cooperatives with other banks and retailers. These can give you access to a large network of ATMs, not just your own banks'.
If you travel regularly within the US, it's worth doing your research to see if your account qualifies, as the more withdrawal points you can use, the better your chances of finding a surcharge-free one.
Cash Back in Stores
Finally, if you expect to do some shopping while you're in town, you can always try avoiding ATMs completely. Many retailers offer a free, or very cheap, 'cash back' service when you make a purchase on their premises.
This could be convenient, but the costs can still clock-up and, as the limit will likely be lower than an ATM, you may have to make more trips.
Still…at least you'll have a product or gift to show for your troubles, instead of a fee going straight into the pocket of an ATM owner.
Tip: locate the machines before you travel and pin them on your maps app.
Withdrawing Cash From ATMs in Vegas Casinos
When you're having fun, it will be tempting to stick with the closest ATM in your casino or hotel. And that's exactly what the establishments bank on!
The issue with the ATMs in casinos is they come with hefty charges.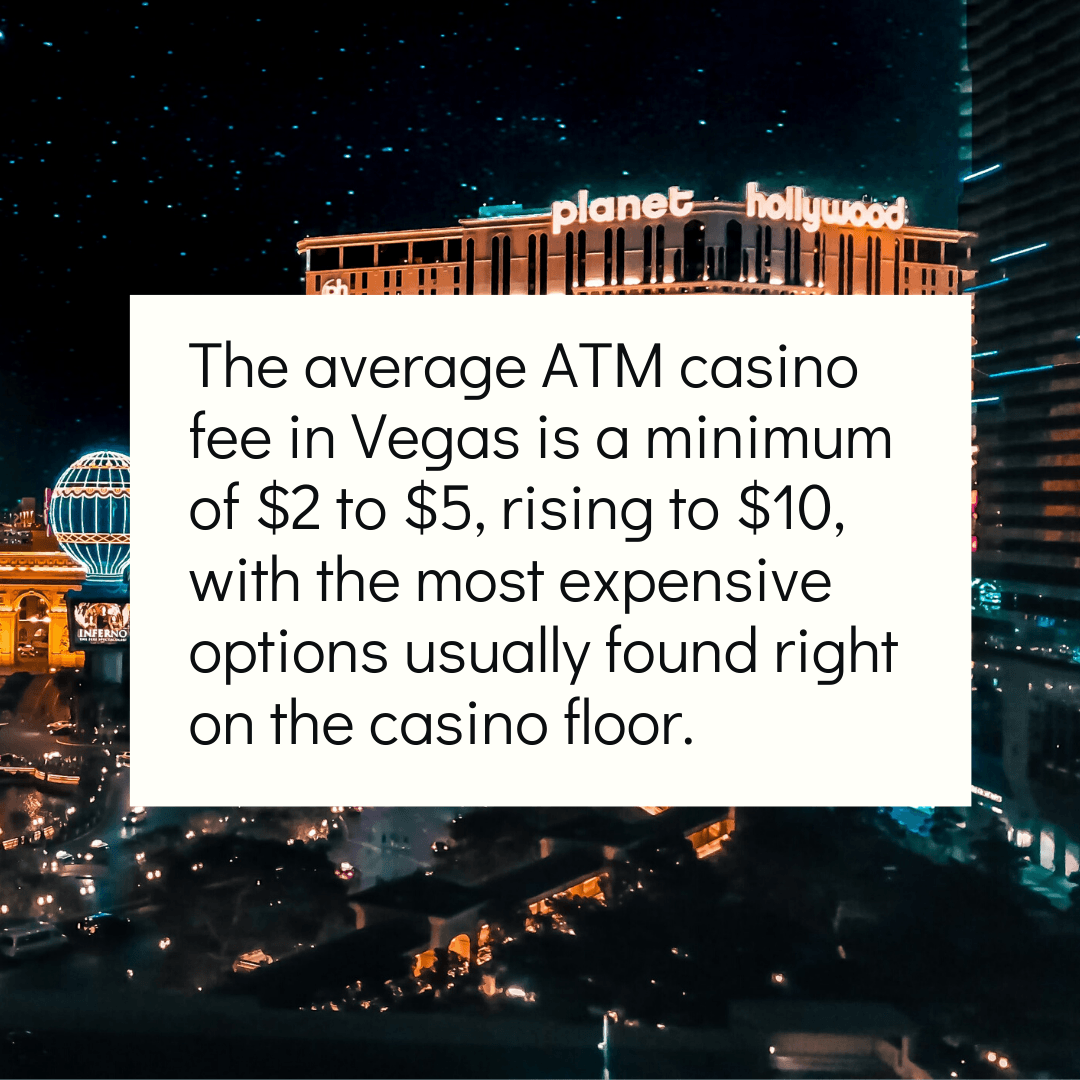 The introduction of 'table-top ATMs' hasn't helped matters either.
While handy, as the machines pay out currency in the form of casino chips — meaning players don't need to leave the gaming tables — they're a very easy way to lose money.
The fees for these 'point-of-sale' transactions can be a few dollars lower than an ATM, at roughly $4 plus around 2.5 per cent of whatever you withdraw. So it's a stretch to call them cheaper. And for many, they can prove too good to be true.
The overall reception has been mixed, with critics concerned that players will end up taking out, and losing, more per day than usual.
Our verdict? Use one of the alternative suggestions above and save your hard-earned cents for the fun stuff instead.
And if you're wanting to spend your moolah on services other than gambling, you can always turn to your digital wallet. As a city that always has one foot firmly in the future, Vegas has had bitcoin ATMs in casinos for a while now.
You'll find bitcoin ATMs at places such as the D Las Vegas Casino Hotel. But though you can now bet online with cryptocurrency, you'll still be unable to use it to make a real wager in a physical casino.
However, you can use BTC in selected casinos, for services like hotel rooms, gifts, and even food.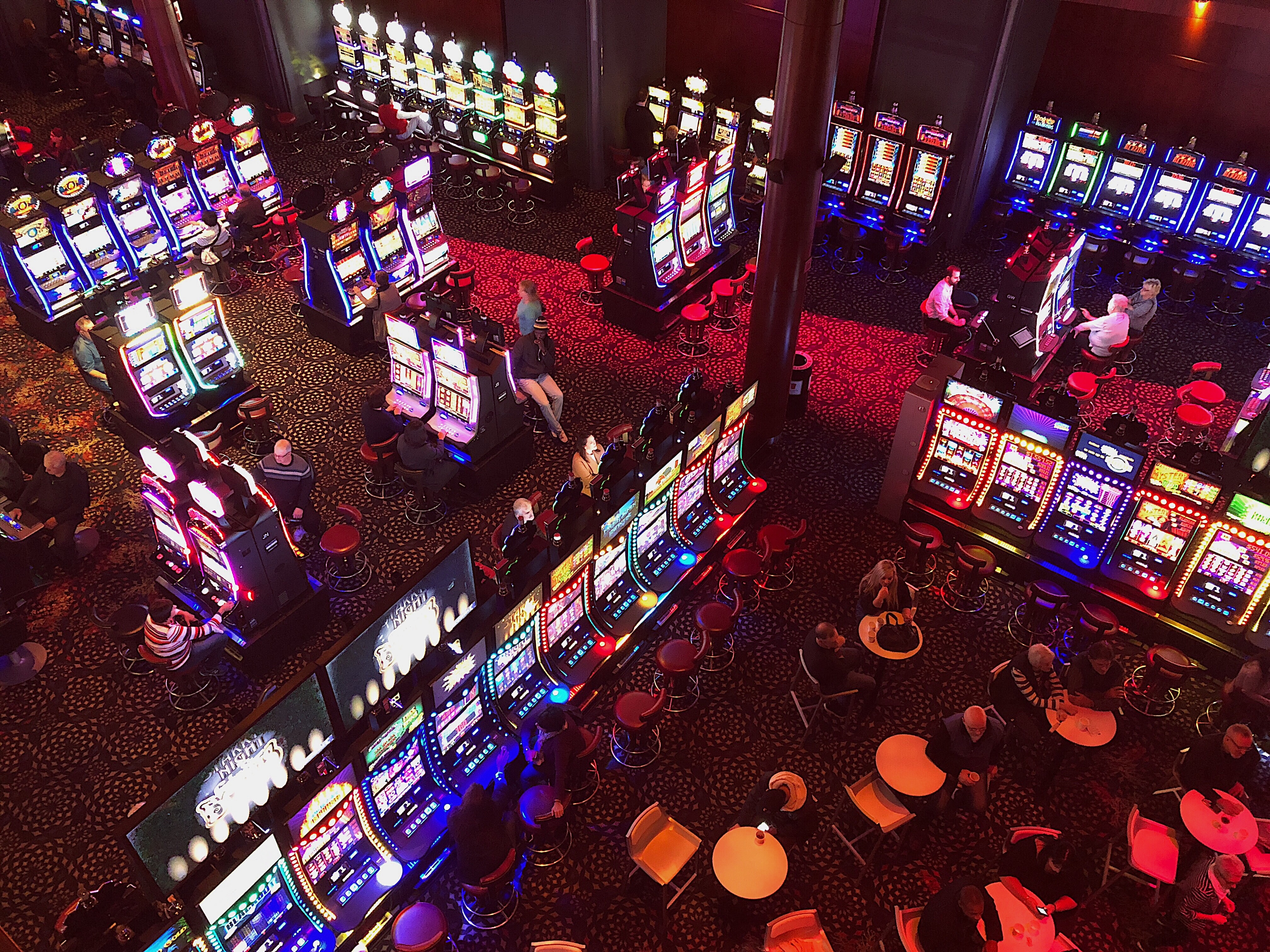 ATM fees at The Most Popular Casinos
Ever wondered how much you'll have to pay to get cash out at your favorite Vegas casinos? We've done some digging for you.
The Venetian ATM fees were reported as being $7.99 per transaction between 2018 – 2019.
Planet Hollywood ATM fees were recorded as being $9.99 as recently as 2017.
MGM Grand ATM fees have been reported to set you back around $7.99.
As of 2019, Casino Royale ATM fees were said to be $3.
The ATM Service Charges You Can Expect On The Strip
So what about ATM fees on the Strip itself?
If you head outside your hotel, you could save yourself a small fortune. Yet you're still unlikely to come away fee-free.
The bank ATMs on the Strip won't be free if you're not a customer. But they'll usually end up saving you a couple more dollars than the in-casino options.
On the Strip itself you should find a few Bank of America outlets, with Wells Fargo locations sandwiched in between the Strip and Downtown Vegas.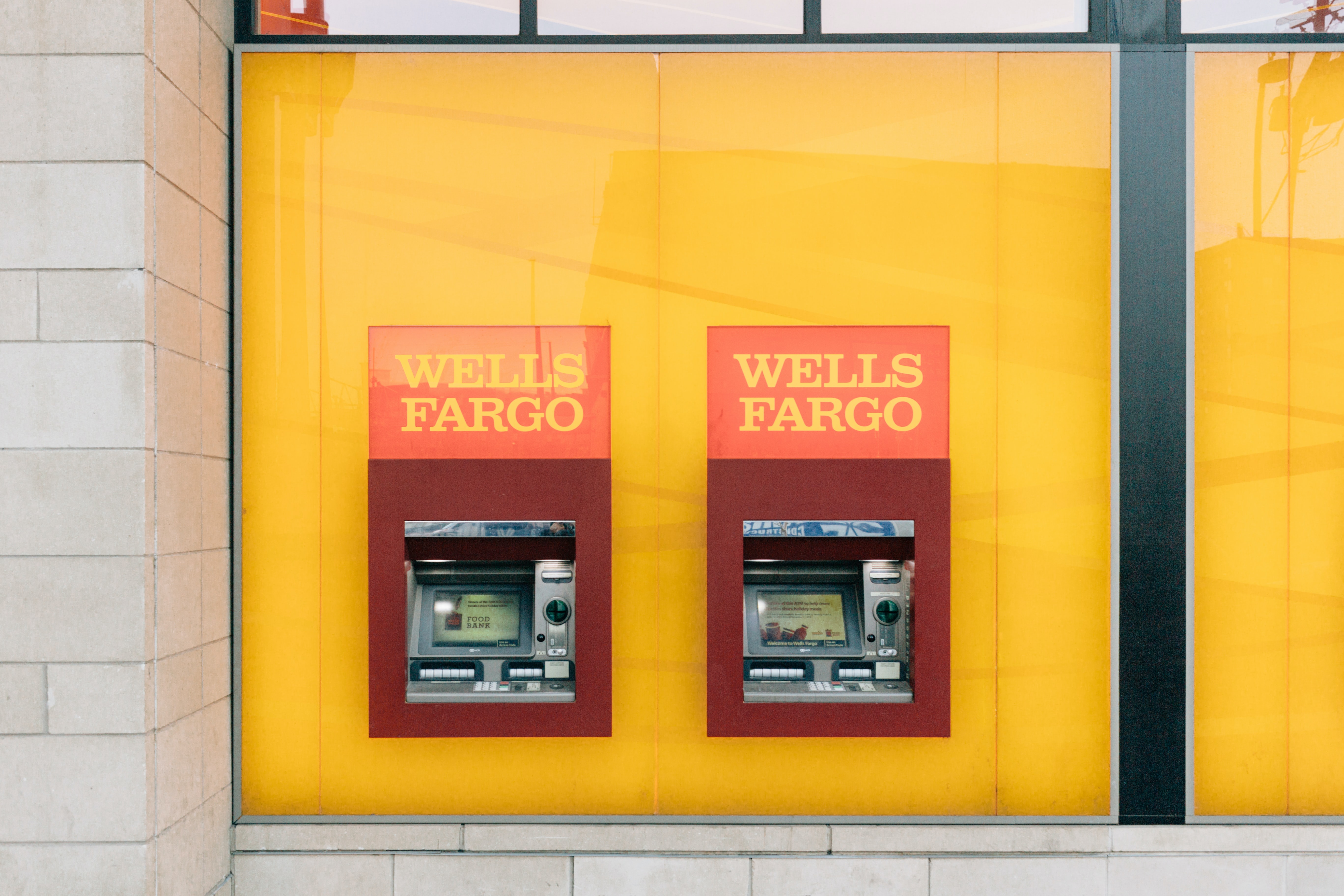 However, do bear in mind those pesky bank charges that can hit you on top, if you're travelling from outside the US.
As for alternate ideas, wire transfers direct to the casino cages, and setting up lines of credit with the casino, are both also options.
However, these come with their own pros and cons.
Wire transfers can have large minimum limits, meaning they're only usually viable for fairly big spenders and high-rollers, and they're quite restrictive.
While, lines of credit can be 'dangerous' if you're worried about suppressing your budget.
Being Vigilant With ATMs
When you intend to spend, it's important to stay safe.
Nobody wants to fall foul of a scam when they're planning to enjoy the casino high life.
Despite our recommendations for seeking out the cheapest ATM you can find, be careful. Cheaper doesn't always mean more secure.
Use your gut and don't withdraw money if anything about the machine looks unusual, or if you don't feel comfortable in the area.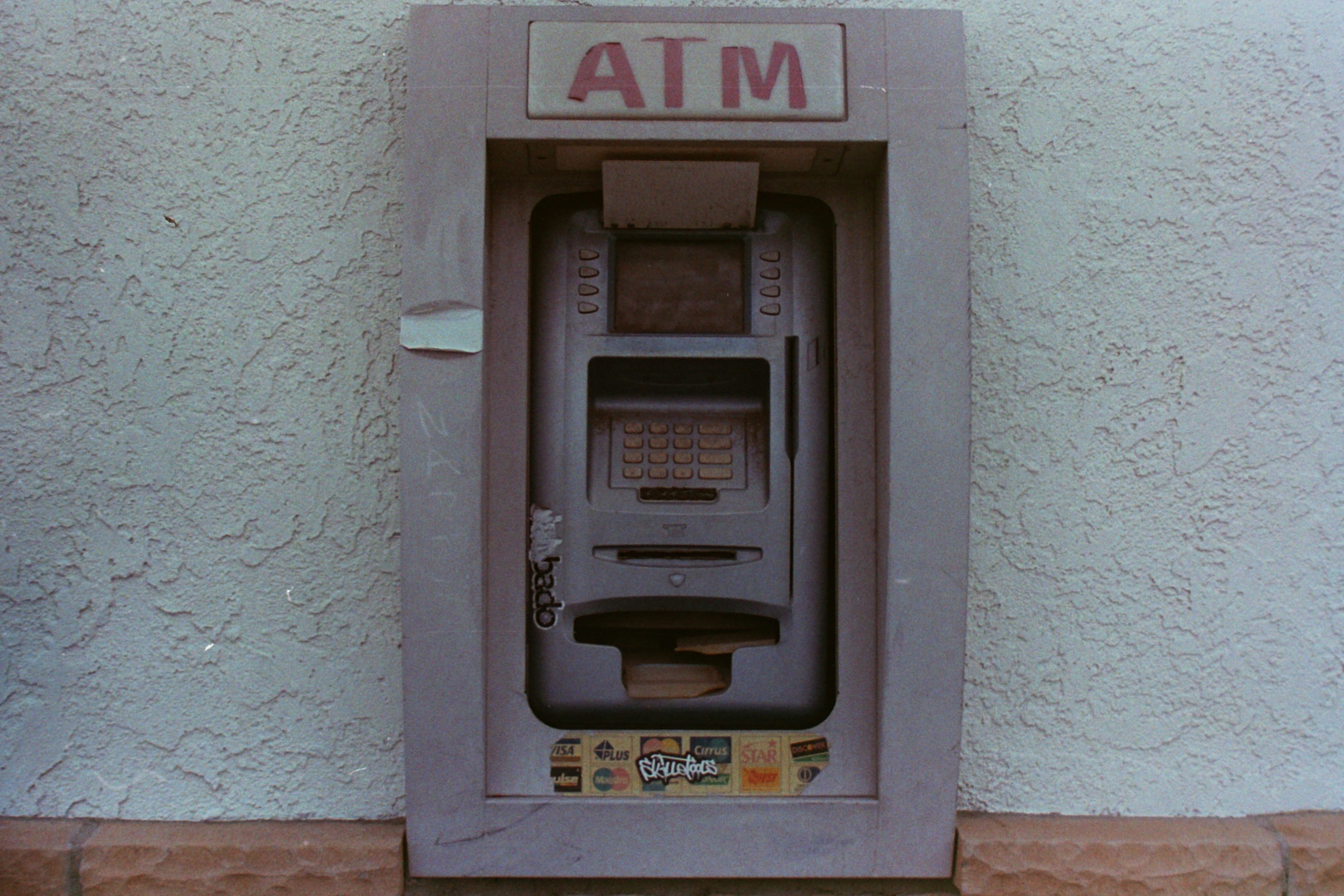 Just like anywhere else in the world, card-skimming scams can occur in Sin City.
There's no need to be overly worried, but it pays to be vigilant in Vegas, where crooks know there are plenty of travelers distracted by the sights and sounds — and wanting to withdraw money.
It can be tough to spot skimming technology with the naked eye.
Just a few examples include magnetic strips that read a credit or debit card's data, to fake PIN devices, hidden cameras, and so-called 'Lebanese Loops' that act as shell on top of ATMs to trap customers' cards inside.
Your safest options are usually ATMs in banks and airports. As for those who like to use contactless 'swipe' payments for smaller bills, keep your eyes peeled for anyone getting too close at the bar, or on public transport.
While you're out and about, one potential scam is opportunistic theft via a portable card reader.
Travelers often try to get around this by using Radio-frequency identification (RFID) blocking card inserts or wallets, but it is unknown how effective these are.
Carrying Cash vs Withdrawing It – Which is Your Best Option?
If you're usually happy to carry cash on your vacations, or wondering whether it's worth withdrawing in Vegas, we've considered the pros and cons of both approaches.
Carrying cash from the beginning gives you greater flexibility. It means you won't be faced with the dilemma of leaving to withdraw more money, or risk being charged eye-watering fees on the casino floor. And you'll have the means to pay, wherever you are.


However, using money to pay in public can make you a target for pickpockets. Don't walk around with too much loose cash, and make use of internal zippers, well-concealed money belts etc.


Of course, walking around with a full wallet is far from ideal. So take the usual precautions and avoid poorly-lit places and going off the beaten track, especially if you're alone.


Using your card to withdraw money, as and when you need, can have more 'cons' than just ATM fees. Card scams can still occur, and the more often you withdraw, the more likely you are to attract attention.


Avoid taking out large amounts or asking for a lot of cash-back in public spaces.


Don't forget about tipping in Vegas. It's expected that you'll tip a wide range of hotel and casino staff, usually a few dollars a time, making easy-access cash and small bills essential.
So, with benefits and drawbacks for both approaches, what's best? If you want to save money and stay safe, think ahead. You don't have to limit yourself to one idea.
If you'll be travelling with cash, divide it up into smaller amounts in multiple secure locations. And, of course, once you arrive at your hotel or Airbnb, there should be an in-room safes available, allowing you to take a little out at a time.
But, even if you plan how much you'll need beforehand, expenses can quickly escalate.
So, give yourself the flexibility to withdraw when needed, and keep a little budget back on your plastic in case anything does go wrong. As well as logging the better value and cheaper ATM locations on your phone's maps.
By mixing and matching approaches, you'll have all bases covered and most of the funds you need on hand or within easy reach.
Ultimately, it's all about what type of traveler you are.
If you can stand the lack of spontaneity, a little bit of advance planning and organization before the big trip can save you spending money and stress.
And if you're still concerned, there's no harm in getting professional advice before you leave. You can contact your hotel or your bank to find out anything you're unsure of – safes, bank charges etc. – beforehand.
It's always best to let your bank know if you'll be travelling abroad anyway, so they can keep an eye out for unusual activity — and so they don't block any genuine transactions.
Now you're armed with the best tips and tricks when it comes to ATMs in Vegas. Enjoy your trip!
Sources:
https://lasvegassun.com/news/2019/aug/18/how-to-bypass-atm-fees-while-youre-on-the-road/
https://www.vegasmessageboard.com/forums/index.php?threads/atm-fee-free-cash-withdrawal.148766/
https://www.foxbusiness.com/money/vegas-tabletop-atm-could-make-it-way-easier-for-you-to-lose-money
https://www.tripadvisor.com/FAQ_Answers-g45963-d97704-t5698435-Is_there_atm_machines_in_the_venetian.html
http://www.edgevegas.com/las-vegas-atm-fees/
https://www.tripadvisor.co.uk/ShowTopic-g45963-i10-k11571812-ATM_question-Las_Vegas_Nevada.html
https://nypost.com/2019/11/21/these-tabletop-atms-could-spell-disaster-for-gamblers/
https://www.tripadvisor.co.uk/ShowTopic-g45963-i10-k4696722-Wiring_money_to_the_casino_cage-Las_Vegas_Nevada.html