10 Foods You Need to Try in Atlantic City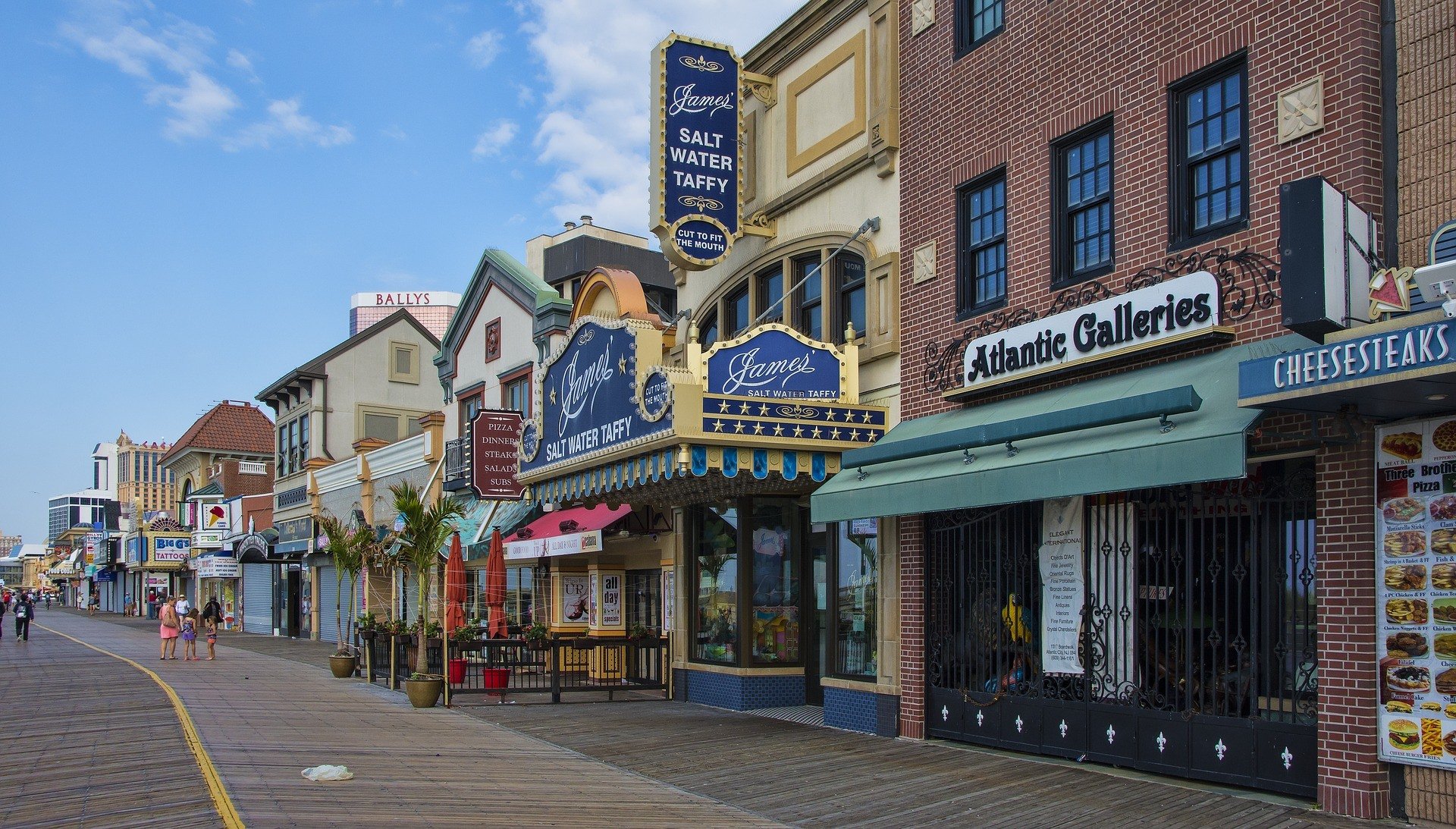 Las Vegas may be the number one tourist destination in the US, but Atlantic City still draws a steady crowd of gamblers, vacationing families and foodies. Whether you're looking for the best things to do with kids or have only got 24 hours to spend, Atlantic City has it all.
Chefs are increasingly coming here to showcase their food creations. Some are more outlandish than others, but each of these items is worth a try when you visit. You may just need to run up and down the boardwalk a few times to burn them off afterwards.
1. Funnel Cakes at Vanina's Ice Cream
View this post on Instagram
If you've ever been to a local fair, you've probably encountered funnel cakes. Pancake batter is essentially just poured straight into the deep fryer then, once cooked, you top it with ice cream, sauces and other treats.
Vanina's Ice Cream is an unassuming looking shop on the boardwalk. It doesn't even have a website.
But take one look at the reviews, and you'll see why this is a must visit spot in Atlantic City. From deep fried Oreos to fried cheesecake, this is your one stop for all the fairground fare you crave.
2. Fralinger's Salt Water Taffy
View this post on Instagram
Plenty of places on the boardwalk sell candy, but the only one you need to visit is Fralinger's. Here, you'll find the original salt water taffy and you can't leave Atlantic City without visiting this shop.
Try a few in the store and you'll understand the hype.
View this post on Instagram
At first, Knife and Fork looks and feels like an old-timey steakhouse. You'll get all the old-school dishes, including a lobster thermidor.
But what's really cool is the option to "Oscar" your dish, adding lump crab meat, bearnaise sauce and grilled asparagus. If you don't fancy that, you can't go wrong with a bit of surf 'n' turf.
4. All the Shellfish at Dock's Oyster House
View this post on Instagram
Despite its proximity to the coast, there aren't a lot of places selling fresh seafood in Atlantic City. Sure, crab cakes feature on many restaurants' menus, but you'll struggle to find a place based on the food that's readily available from the ocean.
Except at Dock's Oyster House, which has been shucking oysters for generations and features the most incredible selection of shellfish in Atlantic City.
On any given day, you can choose from 12 or more different types of oysters. Really though, you should just get the Blue Points. Then you can move on to a full raw bar of scallops, shrimp, crab or lobster. Or just jump for the shellfish sampler and get it all.
5. Buffalo Chicken Pizza at South End Pizza II
View this post on Instagram
No fancy website for this place. This hole-in-the-wall is a local favorite, though, and well worth a visit.
It can get rather busy, so be prepared to wait. The specialty is the Buffalo Chicken Pizza, and whether you get a slice or a whole pie, you really need to taste it to believe it.
Chicken is basted in Buffalo wing sauce and then piled onto the pizza. Take your slice to the next level by pouring blue cheese or ranch on top for a winning combination.
6. Lobster Ramen at Okatshe
View this post on Instagram
If you've watched Iron Chef America, you know Chef Garces, which is why you'll be excited to head to his restaurant Okatshe in The Tropicana at Atlantic City.
With fun Japanese food in the modern, small plate fashion, you'll be able to try some delicious bites. Be sure to try the lobster ramen.
This isn't the one-minute-noodles version of ramen you might be familiar with. Instead, this is cooked with a lobster dashi, a lobster stock, and then piled high with Shiitake, cabbage, clams, shrimp and a whole lobster tail. This one is a real winner!
7. Taco Pizza at Tony Boloney's
View this post on Instagram
Two of the most popular forms of food come together at Tony Baloney's, where tacos are piled onto the pizza.
No, not taco flavors or toppings, but literal tacos on each slice, letting you combine the joys of both forms of food in one.
Not totally convinced? There are numerous other outlandish pizzas at Tony Boloney's.
Pick up a Jewish Cowboy which features Jewish Passover BBQ brisket, smoked mozzarella, beef horseradish and parsley. Or a Tikka pizza, with curry, paneer cheese, jalapenos and fresh cilantro.
8. Tongue, Tripe or Goat Tacos at Pancho's
View this post on Instagram
The chefs in Atlantic City love to visit this no-nonsense taqueria for some tasty tacos. And you know if the chefs come here, that it's worth a visit.
You'll be able to get all the usual tacos you know and love but maybe you'll want to branch out. Don't just decide if you want chicken or beef. Why not give tongue, tripe or goat tacos a try?
If Pancho's can't make a goat taco you enjoy, no one can.
View this post on Instagram
Mac and cheese is a comfort food around the world, but in the US it is typically taken to special heights. How about by taking out the macaroni element.
Wait, what?
At The Iron Room, you can get udon mac and cheese that's made with udon noodles, three cheeses, panko and truffle oil. Everyone raves about it so be sure to try it.
10. Tasting Menu at Buddakan
View this post on Instagram
Buddakan has some truly delicious food on the menu so don't just stick to one dish.
There is a chef tasting for two, with options at the $60, $70 and $80 per person price point. Embrace the excess of Atlantic City and get the $80 version because just check out what you'll get.