Las Vegas vs Macau: Comparing the World's Playgrounds
Las Vegas is generally touted as the gambling capital of the world. While it's definitely the gambling center for the US, and does bring in a heap  of international visitors, Macau has long been Asia's playground.
Should we still be calling Macau the Vegas of the East? Or has it actually surpassed what you can find in the desert of Nevada?
Your Home Away From Home
99% of people who visit Las Vegas stay overnight, in Macau only 50% do
Whenever you travel to a new city, you probably look to book a home away from home at a hotel. Interestingly, almost everyone who travels to Las Vegas stays in a hotel, typically for a minimum of 2-3 nights, while in Macau, people tend to only visit for 1-2 days, with only half of the visitors even spending the night.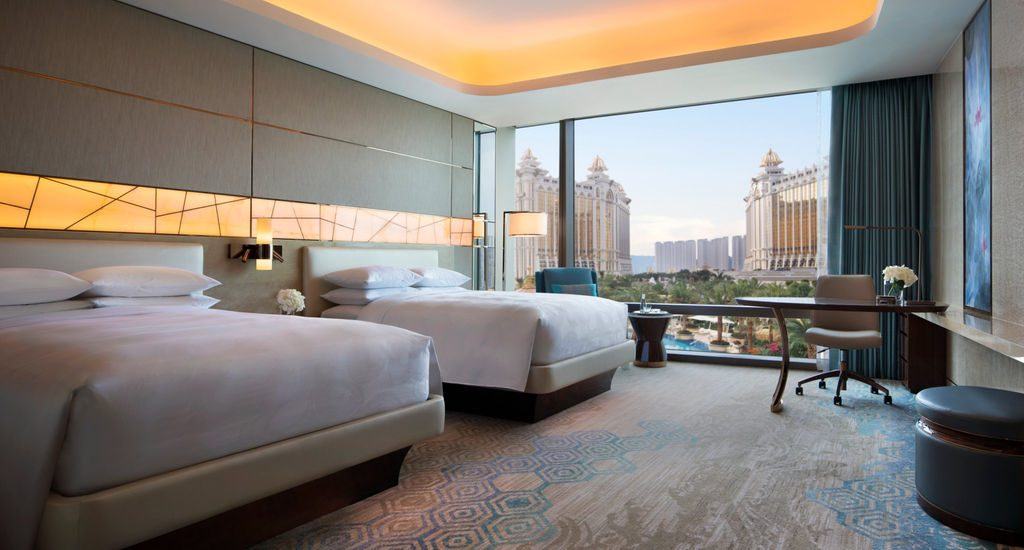 As a result, Macau has 113 hotels with a total of 37,634 rooms, along with 47 budget motels or hostels  with 1,513 rooms.
That sounds pretty impressive until you compare that with the 148,690 hotel rooms in Las Vegas, of which 'only' 93,359 are at hotels on the strip. Each hotel averages 2 000-3 000 rooms, which is why it's easy to  believe the MGM Grand when they say they wash an average of 15 000 pillowcases a day.
Also, remember these numbers don't even include the hundreds of rooms available if you use an alternative service like Airbnb.
The average hotel room will set you back $130, although obviously there are suites and rooms that go for much, much more than that as well as plenty of budget deals available, even at high end hotels.
In Macau, you'll find hotels are pretty similarly priced, with a 3-star hotel costing you anywhere from $90-161. You can find a spot to sleep for as little as $30, or lay your head on a more luxurious pillow for upwards of $350.
The Casino Floor
Macau has half the casinos of Las Vegas but more than twice the gambling revenue
When you get to Las Vegas or Macau, you'll probably want to enjoy some time gambling. In Las Vegas, of the 42.9 million people who visit each year, 69% of them ended up gambling, even if that wasn't the primary reason for the trip.
In comparison, Macau attracts over 30 million visitors, of which 74% gamble. Strangely, the average gambling budget in Las Vegas is $619 compared to Macau's $250, yet the gaming revenue in Las Vegas per year is $11.1 billion, which is easily dwarfed by Macau's $28 billion.
James Carry is Principal Regional Managing Director at interior architecture firm Wilson Associates' Dallas studio, part of the firm behind the design of the MGM Macau and The Venetian Las Vegas, and he told us, "Overall, casinos in Asia are double the size compared to those in Las Vegas."
You'll be spoiled for choice in Las Vegas, with over 100 casinos to choose from. Macau has less than half of that, with 49 casinos. Macau is still seen as the place for more serious gamblers though.
Macau isn't the place for partying like Las Vegas as you aren't even allowed to drink at the casinos in Macau and smoking is only allowed in certain lounges. James Carry, continued "Las Vegas casinos are like one huge entertainment venue, and they aim to keep you inside by layering different types of zones. Often, restaurants, bars, show kitchens, retail shops, theaters, and other entertainment spaces, are integrated around or within the game floor. This is not the case in China, so the space is designed solely for gaming."
Let's Play a Game
Baccarat accounts for 90% of Macau's gambling revenue
The gambling cultures in Las Vegas and Macau couldn't be more different. This is shown most clearly in the differences in popular games. As James Carry says, "In the U.S., slot and machine games are more popular and are usually integrated or side-by-side with table games. For Asian gamblers, the table games are more popular than machines, so the space needs to accommodate more of this type of play. Additionally, in Macau, there are private VIP gaming rooms integrated throughout the casino."
While Las Vegas is best known for its slots, which are the most popular form of gambling in the city, Macau is all about Baccarat and Sic Bo. In fact, Baccarat accounts for 90% of gaming revenue in Macau, mostly played in luxurious private VIP rooms.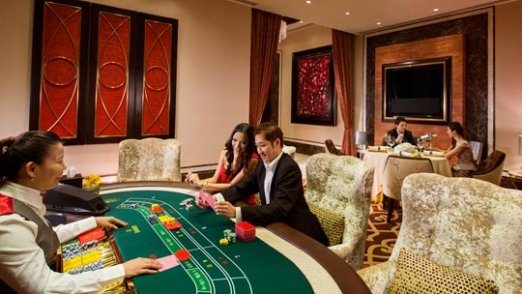 While many people come to gamble in Las Vegas, Macau has the range of local and international visitors. Perhaps this is due to the beneficial tax laws. If you win a jackpot in Las Vegas, the government will take between 25-30% of that. In Macau, you won't lose a cent of it because gambling winnings aren't taxed at all.
Out On the Town
Beyond casinos, Macau and Las Vegas offer delicious cuisine and local tourism
The majority of people who visit Macau do so with the casinos in mind, mainly because these casinos aren't also major performance halls or conference centers.
While Las Vegas might be best known for its casinos, the reality is that many visitors actually choose to make the journey to Nevada for a conference or to see a show, with the casinos simply adding an extra incentive.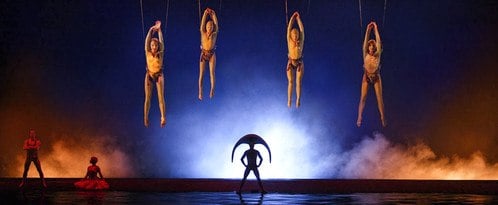 Both cities feature incredible restaurants run by some of the worlds' top chefs . If you head to Macau, you really shouldn't come home without trying an egg tart, their term for the Portuguese pastry known as Pastel de Nata. Truly delicious.
Similarly, you simply won't be allowed to leave Las Vegas until you've indulged in a classic Las Vegas buffet, eating the best food in truly ridiculous quantities. With both cities serving as host to some of the best restaurants worldwide, you might want to book your reservations in advance.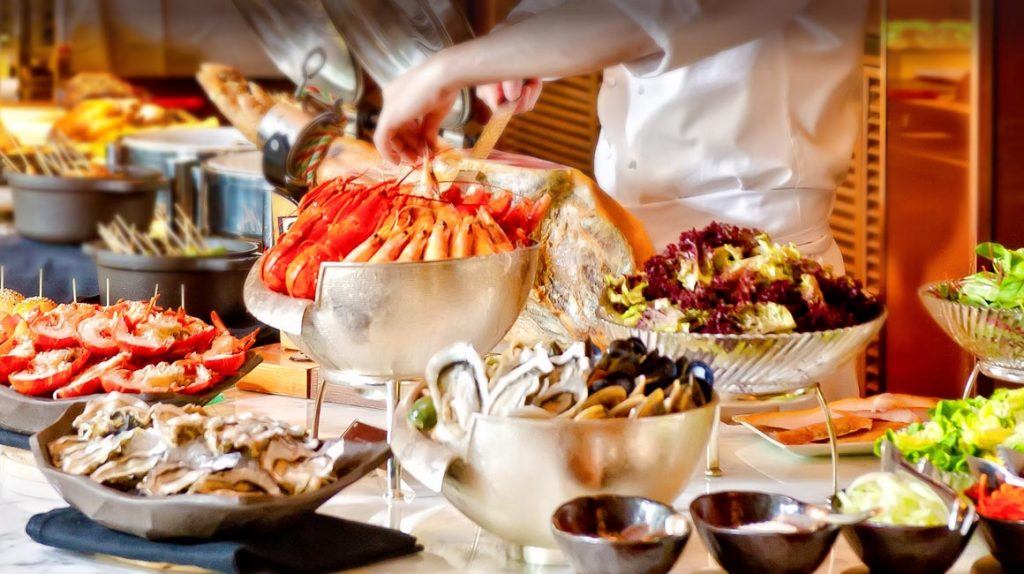 Don't forget to leave the lavish restaurants, casinos and hotels behind for a while though.
When you visit Macau, it's worth checking out the historical cathedrals, churches and fortresses. Thanks to European settlers and Asian locals, this city has a unique blend of cultures that you won't find anywhere else .
Meanwhile, Las Vegas is ideal for tourists looking to drive down Route 66, head to the Hoover Dam or even take a helicopter ride over the Grand Canyon. And don't miss out on the Atomic Testing Museum that makes it clear just how explosive Las Vegas' history has been.