How Gambler Benny Binion Built Vegas As We Know It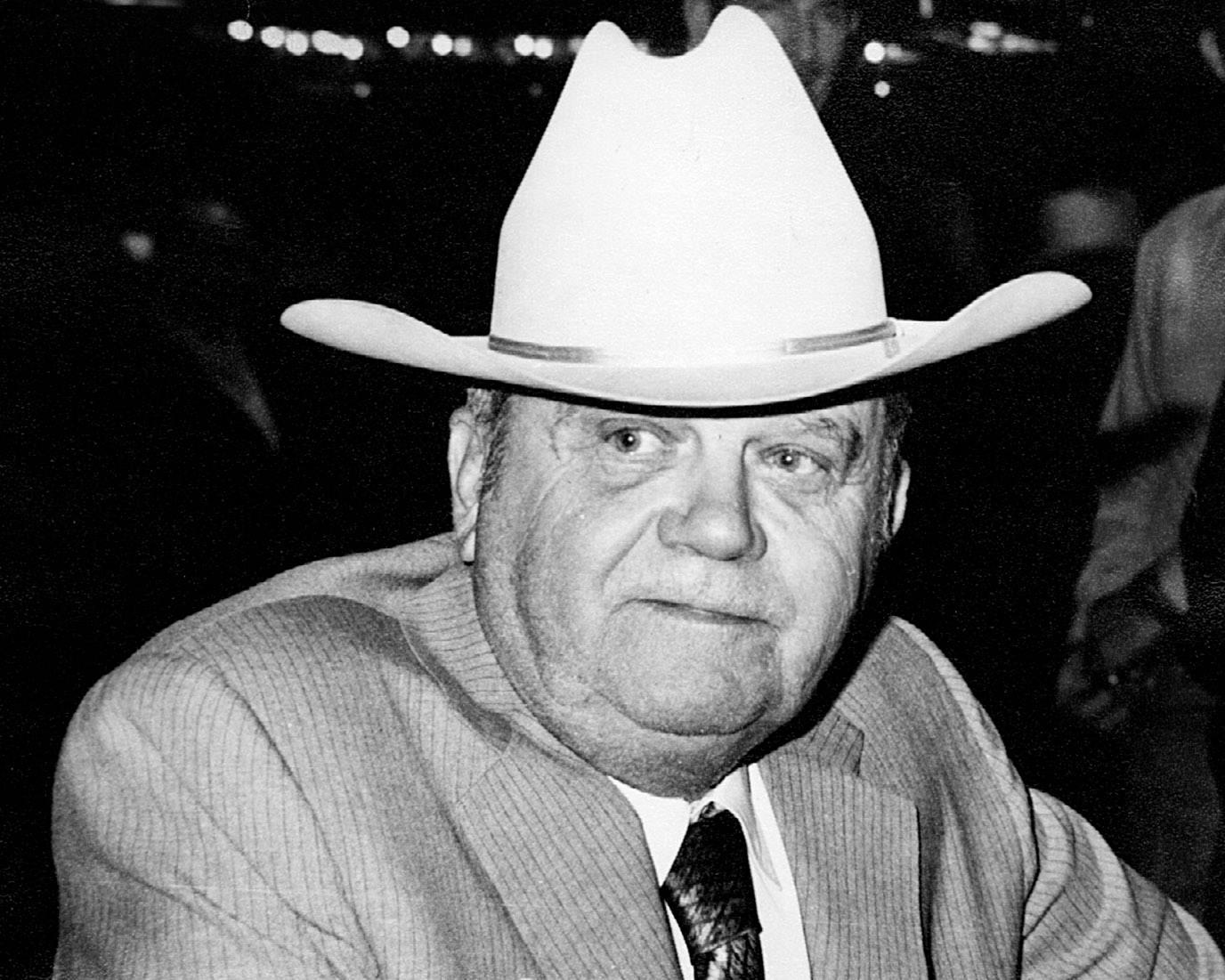 Las Vegas is the gambling hub of the world. When you look at this Nevada city, it's hard to imagine it hasn't been there since the dawn of time.
But not even a hundred years back, Las Vegas looked nothing like its modern version.
It was a small settlement before the Hoover Dam construction that started in 1930.
Thousands of people came to the area looking for work, creating a perfect environment for what would become Sin City over the next few decades.
The city, largely populated by men who spent their days working and were looking for something to help them blow off steam in the night, offered many business opportunities.
But someone had to get the ball rolling – and that someone was Benny Binion.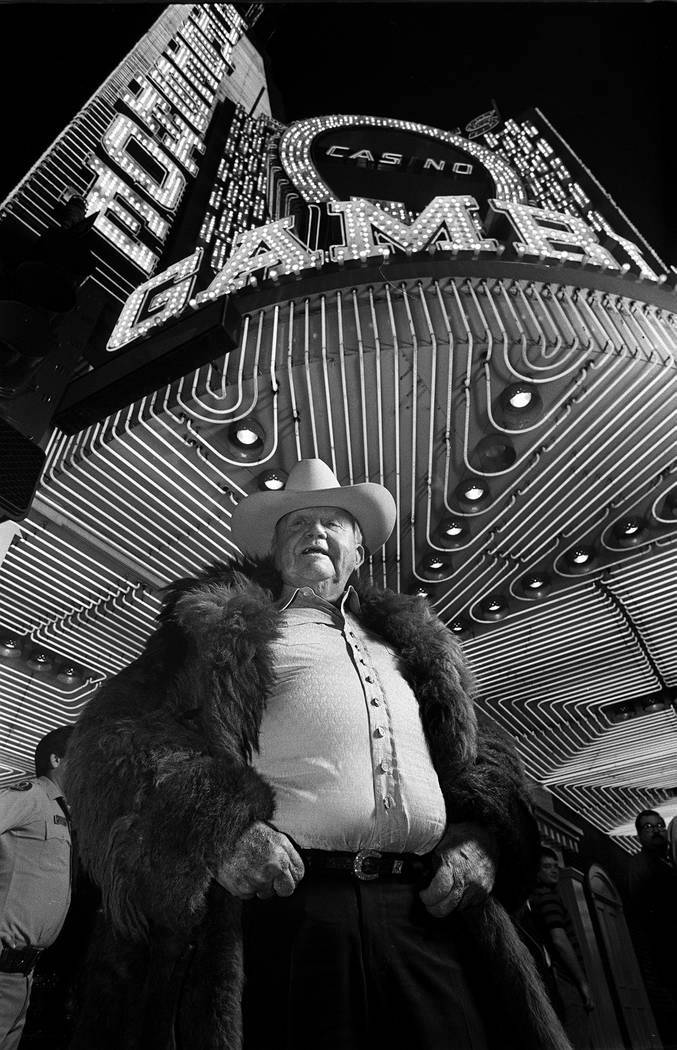 His name is forever connected to the foundations of modern Las Vegas.
While his Horseshoe Casino may not have been the first one in Las Vegas, it quickly became the best-known and most famous.
Benny understood the casino business and knew what people were after – and he wasn't afraid to give it to them.
Benny Binion's Beginnings In Las Vegas
Benny Binion, whose full name was Lester Ben Binion, was born in 1904.
Before coming to Nevada, he ran an illegal gambling operation in Texas, as gambling was pretty much all he knew in life.
Benny didn't have any formal education as he spent his childhood accompanying his father, a horse trader, on his trips.
He certainly had a checkered history filled with all sorts of run-ins with the law.
While he wasn't what you'd call an exemplary citizen, Binion's determination enabled him to take control of all gambling operations in Dallas by 1936.
For a while, things were going well in Texas, but after World War II, the Chicago Mob made a move for Dallas, and Benny lost the support of local officials as the new county sheriff was elected.
So, in 1946, he decided it was time for a change and moved to Las Vegas.
At this time, Las Vegas was already shaping up to become what it is today – the world's largest gambling hub.
That said, there was still a lot of space and opportunities for those who knew their way around gambling tables, and Benny Binion most certainly did.
The Legendary Binion's Horseshoe Casino Is Born
After arriving in Las Vegas, Benny spent a few years trying to find his place.
Following a few failed attempts, he finally purchased the Eldorado Club and the Apache Hotel.
This was where he opened his now-legendary Binion's Horseshoe Casino.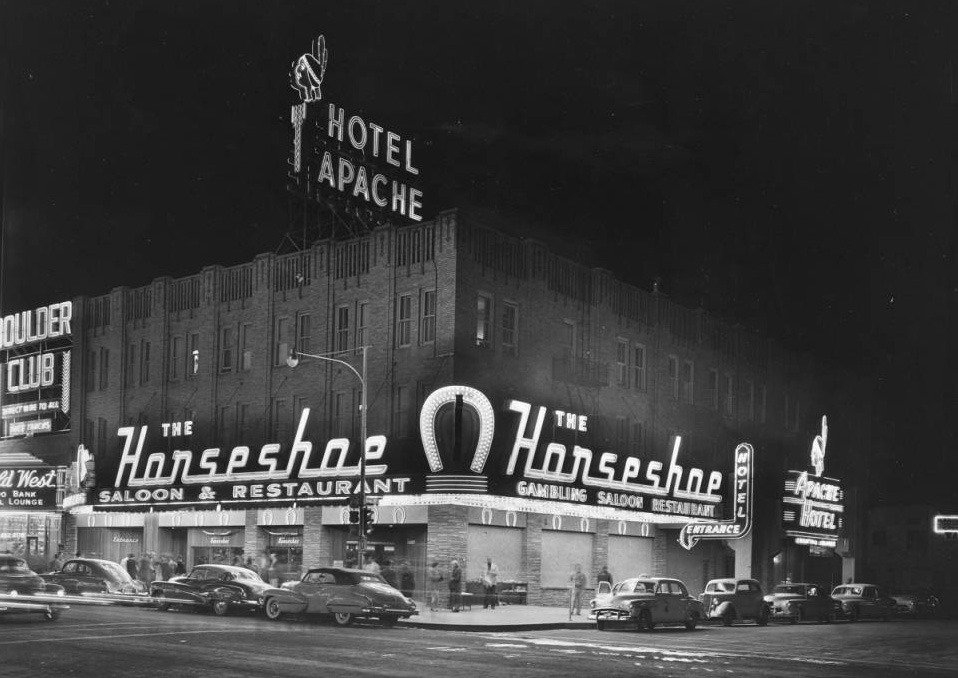 There were already numerous casinos in Las Vegas, but, just like in Dallas, Binion was ready to do what it took to make his stand out from the rest.
The first thing he did was raise the maximum bet on table games.
For example, his craps games (one of the most popular games at the time) had a maximum of $500, which was 10 times higher than what the competition offered.
Binion also promised players that he would take bets of any size, as long as their bet wasn't larger than the size of their very stake.
The Horseshoe Casino was the place for hardcore gamblers who wanted to play and weren't afraid of big stakes.
There is a famous story from those days that a man walked straight into Binion's Horseshoe and placed a bet of $1 million on the pass line.
This is a huge amount of money even today, but a million was a truly head-spinning number back then.
Yet, no one tried to stop him and his bet was accepted. The gambler lost but, had he won, he'd most likely have been paid in full.
After all, even in those murky times, Benny understood that reputation was of utmost importance. People knew him to be a man of his word.
So other than large max. bets, what else did his casino offer?
Unlike some of his competitors, Binion didn't care much about "extracurricular" activities.
There were no live shows or anything of the sort to distract players from the tables and entice them to spend money somewhere else.
Benny was the one who introduced free drinks for players, which soon became a popular practice in Las Vegas casinos.
Vegas was an ideal place for Benny Binion as he didn't have to fight any turf wars here. The area was still largely undiscovered and there was plenty of action to go around.
On top of that, he quickly made himself friends with all of the important people in the city from both sides of the fence, allowing him to focus on his business.
It wasn't long before Binion's Horseshoe got the legendary reputation that it's kept pretty much to this day.
It was a real casino for real players – with no nonsense.
Although Binion took some risks by allowing massive bets, he knew what he was doing.
He had the house advantage on his side and he knew that, as long as he could ride out the variance, he would come out a big winner.
That's exactly what happened, as he made a fortune from the casino.
Benny's Criminal Past Comes Back To Haunt Him
Having moved to Vegas, Binion was done with his old life in Dallas.
However, he didn't really make a clean break as he left a trail of crime behind him.
Two Dallas district attorneys were hell-bent on arresting and charging him, and they finally collected enough evidence in 1953.
Binon faced charges for tax evasion and was consequently sentenced to 42 months in prison.
This wasn't a particularly long stint, all things considered, but the conviction ensured that he could never run a casino again as his gambling license was revoked.
His son, Jack, took it upon himself to continue running the casino, while Benny took on the role of PR Director.
Jack Binion Picks Up The Slack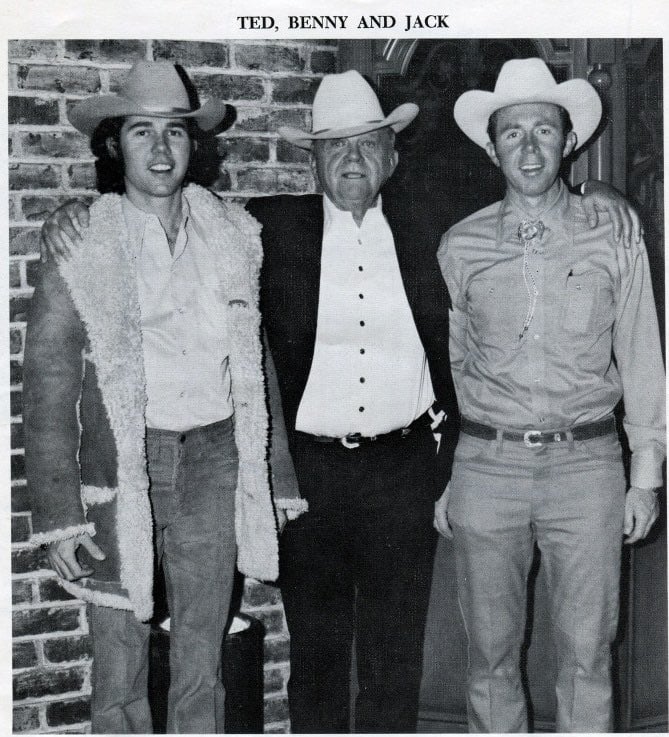 In the years immediately following Benny's release, the Binion family didn't hold a controlling interest in the casino.
It was only in 1964 that they were able to get back the majority share in the venue.
Despite this, Jack Binion picked up right where his father left off. He got a gaming license from the Nevada Gaming Commission and took it upon himself to keep the business going.
Jack kept many of his father's ideas, especially in terms of bet limits and accepting all bets, but came up with some of his own to make the venue even better.
Jack was a prudent businessman and he knew how to make the business grow.
In 1988, he significantly increased the size of the hotel, buying the next-door Mint Casino and Hotel for $27 million.
He even came up with a slogan – "a fair game and fair odds" – which was meant to capture the spirit of the Horseshoe Casino – and it worked.
People kept flocking to the venue and profits continued to grow.
Jack wasn't Benny's only child, and quite a few people didn't believe he was the one who should take up the casino business.
But he proved them all wrong, showing a lot of talent and natural flair for the gambling business, which he inherited from his father.
The Binions Establish The World Series Of Poker
Today, the World Series of Poker is a huge festival that gathers tens of thousands of people from all over the world.
The Main Event alone features thousands of entries every year, generating impressive prize pools and makes multiple players millionaires in the process.
But it all started with just seven people gathered at Binion's Horseshoe.
Benny Binion had been a part of the Las Vegas gambling scene for years, and he knew pretty much everyone there was to know, including all the big players.
So, in 1970, he decided to invite some of the major names in town for a big showdown to determine the best poker player.
Poker was nowhere nearly as popular back then, and there were maybe 50 poker tables in the whole of Las Vegas.
That first competition was envisioned as more of a publicity stunt than anything else, and Benny and Jack Binion couldn't have imagined what the WSOP would eventually turn into.
The first World Series of Poker tournament gathered just seven players, including Doyle Brunson, Amarillo Slim, Puggy Pearson, and Johnny Moss.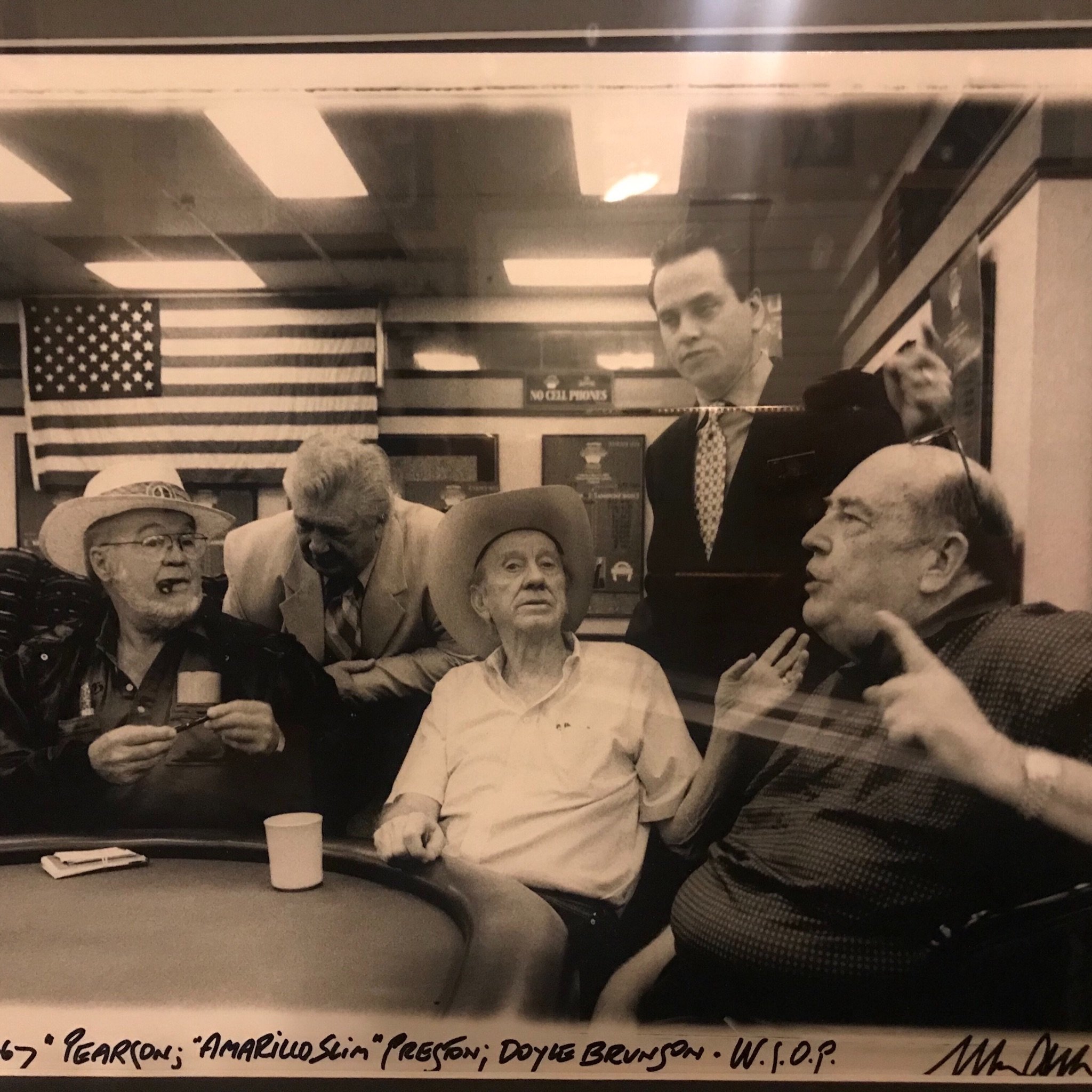 After several days of high-stakes cash games action, Moss was voted the best player by his peers.
That first WSOP was a very small affair, and no one outside of Las Vegas even knew about it.
But, thanks to the Binions' vision and some lucky developments, the competition would gradually gain nationwide popularity.
In 1971, the format was changed to a $5,000 freezeout tournament instead of a series of cash games.
Moss won the 1971 tournament, but it was the 1972 victory by Amarillo Slim that turned out to be a major turning point for the WSOP.
Slim was a famous gambler and talkative player. After his win in 1972, although the tournament featured only 12 entries, he made a huge deal out of it, going on a national tour and talking about the WSOP everywhere he went.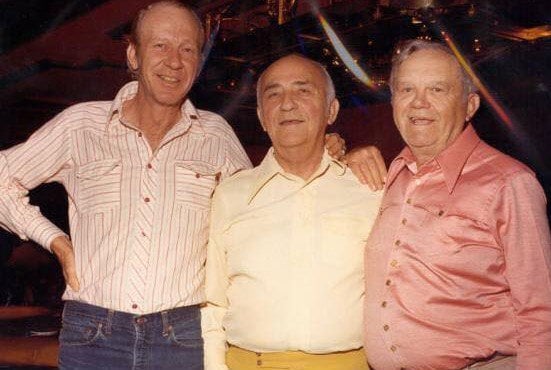 Slowly but surely, the World Series of Poker attracted more and more players each year.
In 1973, it even received TV coverage by CBS Sports, which was a huge breakthrough at the time.
By the late 1980s, Binion's Horseshoe could barely accommodate all the players coming through its doors.
This was when Jack decided to expand, buying Mint Casino and Hotel and several other properties and set up a full-time poker room at the venue.
Sadly, Benny Binion wouldn't live to see the WSOP reach its full potential. He died of a heart attack aged 86, on Christmas Day of 1989, leaving it up to Jack to continue its legacy.
Jack Binion continued to run the WSOP and the tournament kept growing.
However, a dispute inside the family resulted in Jack selling his interest in the Horseshoe Casino in 1998 to his sister, Becky, ending his involvement with the venue and the tournament.
He still kept the rights to the Horseshoe brand outside of the state, later opening several riverboat casinos under the famous name.
In 2004, Harrah's Entertainment (later renamed Caesars Entertainment) purchased Binion's Horseshoe and obtained all rights to the World Series.
The tournament, which had grown significantly in size by this point, was moved to the Rio Hotel and Casino, while the Horseshoe was sold to MTR Gaming Group.
A Las Vegas Legacy
Following the acquisition by MTR, the casino was renamed Binion's Gambling Hall and Hotel, keeping the famous name above the door.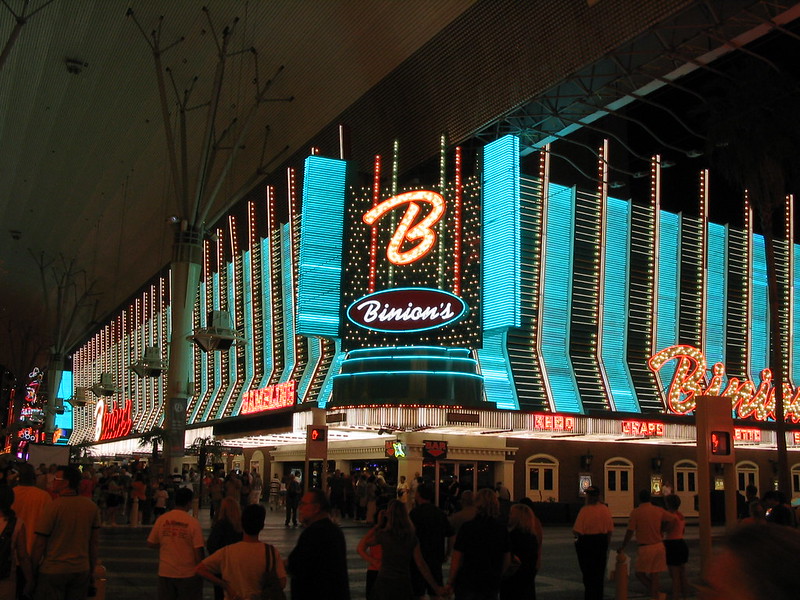 Then, in 2008, another company purchased the venue and closed it shortly after that due to the recession.
In 2019, the new owners opened under a new name – Hotel Apache.
Jack Binion, who was born in 1937, is still around.
He holds a consulting role with Wynn Resorts, and has witnessed and been a part of some of the greatest moments in the history of Las Vegas.
Even though things have changed a lot in Las Vegas since those early days, Benny and Jack Binion's mark on the city remains and their story won't be easily forgotten.
Without the Binions, the history of Sin City would likely be much different, and we probably wouldn't have the World Series of Poker – or at least not as we know it today.
Lead image: Twitter/TracesofTexas