Vegas and Atlantic City – A Tale of Two Cities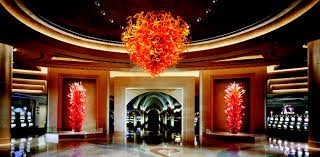 Gambler's paradise – Ah yes… East or West? Ocean or Desert? The Boardwalk or The Strip? How does a gambler choose? When deciding where to spend your play-cation, it is important to understand just how the two meccas stand up against each other. Both are spectacular and offer amenities to drool over. However, each is very different on many levels.
The Borgata and the MGM Grand
Comparing two hotel-casino giants is much easier than trying to compare apples and oranges. Both are top ranked establishments, and both offer outstanding recreational enjoyment for the casual player and the professional gambler alike. No matter what your level of play is, it is important to get every last drop of enjoyment out of your hard earned dollar. All alliteration aside, the Borgata and the MGM Grand will help define the differences and similarities between Atlantic City and Las Vegas.
Some Key Differences
Daycation vs StaycationEven with amazing hotel-casinos, Atlantic City tends to be more of a daycation, with many daily bus trips from the surrounding areas. From Philadelphia to New York City, day trips make it possible to make a daycation out of it.Because Vegas is for the most part a desert oasis, its location renders it fairly secluded from the rest of the world, unless you plan on flying in. This doesn't mean that there is no ground transport in Vegas, just as traveling to Altantic City isn't exclusively ground transport. But location matters.So, first things first: is this a daycation or a staycation?
East vs. WestThe East coast and the near West coast are quite different climatically.The reality is that unless you are traveling to Atlantic City from June to September, you will be doing pretty much everything indoors, making it predominately a gambling town. During the summer months there is the boardwalk, great beaches, and an overall summer resort feel to it.On the other hand, Las Vegas has the glorious sunshine and warm dry heat year round. Again, it is pretty isolated, but numerous flights in and out of McCarran International Airport provide for easy, quick turnaround travel. Unlike Atlantic City where the temperatures are perfect for hanging out in the sun in July and August, temperatures on average are around 106 degrees Fahrenheit in Vegas.

Playcation: A time away totally focused on playing, not just a vacation that sets time away to relax, catch up overdue reading, visiting with family, etc. A playcation is when adults get to be adults and play.

Staycation: A playcation that involves staying overnight and taking advantage of luxury accommodations at an all inclusive or semi-inclusive establishment.

Daycation: A very short-term excursion that involves a playcation attitude without staying overnight at a hotel-casino or resort.
Atlantic City
Atlantic City is on the Jersey Shore and is within a few hours drive of Philadelphia and New York City. Public transportation is available to numerous airports and central hubs of excitement. So AC is only a hop, skip, and jump away from the nation's hottest spots. But there is really no reason to traverse away from excitement along The Boardwalk.
Atlantic City remains a great place to slip away and enjoy a spa day, weekend, and obviously world-class entertainment and gaming. While there are some great things for families to do in the warmer months, the cooler months are primarily reserved for adult entertainment and indoor gambling.
The highlight of Atlantic City is the hotel/casinos. While there is nowhere near the number of establishments that there are in Las Vegas, Atlantic City has some highly regarded establishments. The Borgata is one of the best.
The Borgata exemplifies the premiere place for a staycation as well as a daycation. The Borgata is a joint venture between MGM and Boyd Gaming, and it shows. It's currently the largest hotel in AC. With over 2000 rooms, you will have no problem finding your luxury spot. Be ready to wine and dine yourself at one of the world-class restaurants, take in a show, or enjoy some major gambling action. Whatever it is that thrills you, Borgata has you in mind. Here are some of the highlights:
The Borgata Casino experience: Step into a luxurious 161,000 sq. ft. casino floor offering over 4000 slot machines, hundreds of table games, and is known for its world class poker program. With daily tournaments as well as high-stake tournament action, it is no wonder that the Borgata is a regular venue for the World Poker Tour.

The Borgata entertainment experience: Imagine catching a show by greats like The Rolling Stones, Mariah Carey, Sting, and Eric Clapton. With venues from 100 to 2400-seat capacity, Borgata is your entertainment place. Burlesque, comedy, rock, and more are at your fingertips when you choose the best on the Atlantic.
The Borgata Shopping experience: Living the life of luxury is an everyday occurrence at Borgata, from the Vintage "sample before you buy" wine shop, to high end fashion boutiques such as Carina, Hugo Boss and Just Cavelli, to jewelry made in Venice by Anticca Murina, your shopping appetite will be well satisfied.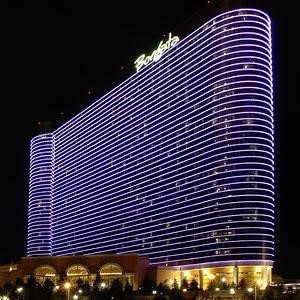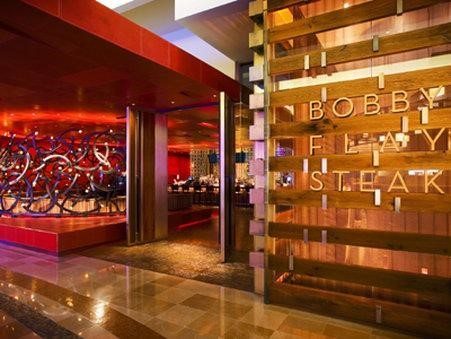 The Borgata Spa experience: How about sinking deep into a spa moment with Spa Toccare, or spoil yourself at the Immersion Spa? Imagine all the pampering you could possibly endure while you await your updo at the salon. Gents, how about a shave with a real straight razor? Remember, you will want to look and feel your best as you arrive at one of the upscale dining establishments that round off the Borgata Atlantic City experience.
The Borgata Dining experience:  The real superstars of Atlantic City are its chefs. Imagine experiencing Bobby Flay, Wolfgang Puck, Geoffrey Zakarian, Thaddeus DuBois, and Michael Schulson, to name a few. From pastries that would make a Parisian grow green with envy to a modern Japanese pub, your taste buds will want for nothing and only hunger for more.
Many playcationers will tell you that when it comes to a must do staycation, comparing Atlantic City to Las Vegas is like comparing apples to strawberries fresh off the vine and dipped in Belgian chocolate. Or would a better comparison be crème brûlée and apple pie a la mode? The truth is that they are all good and tempting, and a wise connoisseur knows that variety is the spice of life.
We have played in the East, now it is time to move. So westward we go! Las Vegas is without a doubt the ultimate adult playground. But unlike Atlantic City where we discovered that it is predominantly adult only (aside from warmer months), Las Vegas is increasingly being marketed as a family playcation. It is only right that we would choose the largest hotel on the strip to highlight the benefits of choosing Las Vegas as a fun getaway.
Las Vegas
MGM Grand Hotel and Casino is the largest hotel on the strip, and the second largest in the world. It boasts 6000+ luxurious guest rooms. This spectacular hotel and casino is host to some of the world's greatest talent, as well as phenomenal amenities. You will be able to treat yourself to fabulous food, libations, and eight Vegas hot spots for a great nightlife. No need to worry about fine dining, as you will have your choice of high end cuisine from world renowned chefs. When you are not busy at the casino or taking in a top tier show, you can enjoy one of five swimming pools for your pleasure, and even a lazy river. Don't forget to stop in and say hello to the famous MGM lions at the Lion Habitat. And remember to check out the Forbes 5 Star MGM Skylofts for future stays.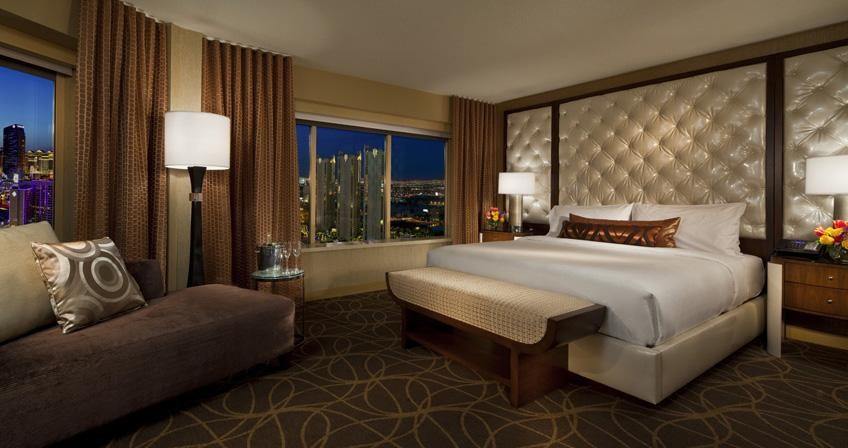 Another one of the most amazing things about the MGM Grand Hotel is that it is very affordable and family friendly. Whether you are a first time visitor to Vegas or a seasoned traveler, you will not grow tired of this expansive splendor as it represents Vegas at its finest.
The MGM experience is one of stellar proportions. And like the grand lion at the gate signifies, it is larger than life. Whether you are ready to break into some heavy hitting gambling, chilling at one of five swimming pools, the Grand spa, indulging on world-class cuisine, or taking in a star-studded performance, MGM exemplifies the Vegas experience.
The MGM Grand Casino experience: Ready, Set, Action. One thing that is guaranteed to happen in abundance in Vegas is superb gaming action. MGM makes sure you have plenty of table games to play, from Blackjack to Pai Gow to Craps. Along with table action, be ready to swim with some of the biggest fish when it comes to poker. Don't forget to enjoy some of the 1000's of slots, with denominations ranging from $0.01 to $1000. Make sure you have room in that carry on bag for the possible millions that you could win as a Majestic Lion's share winner.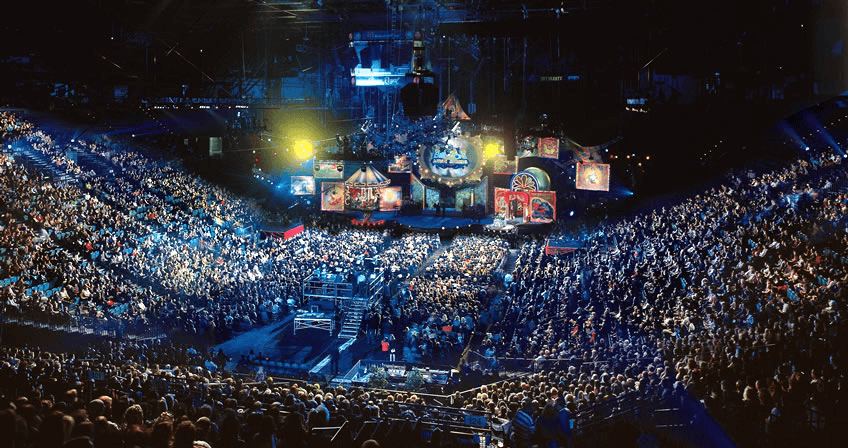 The MGM Grand entertainment experience: Vegas has become the Carnegie of the West. You know you have arrived when you are a top-lister. Just to give you a little sample of what you will see and hear, check out the Billboard Music Awards and party with the best of them. How about a pop festival with Bruno Mars and Taylor Swift? Or catch the "Divine Miss M" Bette Midler, or super diva Madonna, along with regulars like David Copperfield, Cirque de Soleil. All that only scratches the surface. Don't forget that there is no shortage of bars, nightclubs, and hangouts where you can let your hair down and practice that winning swagger.
The MGM Grand shopping experience: Although you can go out on the strip and find everything from local boutiques to high-end fashion, what is so wonderful about the inclusive hotel-casinos in Vegas is that you never need to leave your favorite staycation place. MGM brings you everything you could possibly need, want, and desire. From fine jewelry, to wine, to spirits, and to fashion, you won't have to spend too much time looking.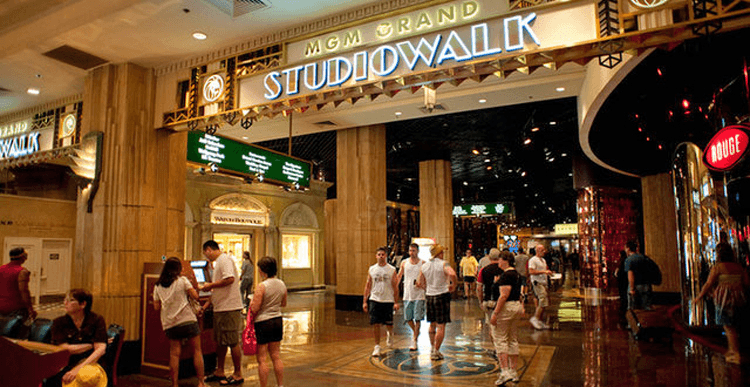 The MGM Grand spa experience: How do you spell spa? MGM! Kick back, indulge, pamper, soothe, and massage your cares away at the award winning Grand Spa. Not so much into the quiet ahh? No worries! Let your sunny side capture some of the desert rays and enjoy time at the Grand Pool, or maybe the hotter than the desert sun at the Wet Republic Ultra pool. With six pools in the Grand Pool Complex, you will find plenty of space to chill, relax, and get ready for more action down the road.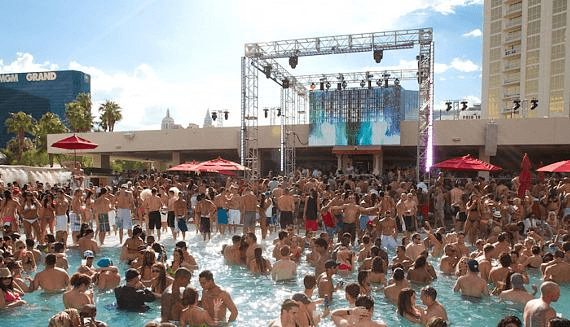 The MGM Grand dining experience: A great organization knows that the fastest way to the heart is through the stomach, which explains why some of the most amazing chefs in the world are involved with MGM's cuisine. From JOËL ROBUCHON, winner of Michelin's Three Star, Forbes Five-Star, AAA Five Diamond, and Wine Spectator's Grand awards, Robuchon is the crème de la crème of cuisine. Other famous named chefs share their infamous recipes and culinary styles. Emeril, Wolfgang Puck, and Chef Heather Zheng, the darling of the Asian circuit. Come hungry and leave satisfied, but wanting more!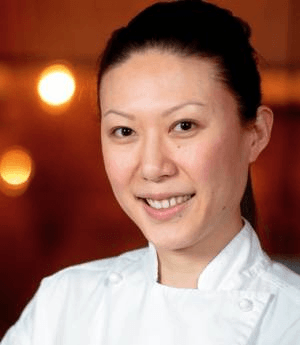 The MGM Grand family experience: Tell the kids to get ready for a safari adventure, as they see the MGM lions up close and personal. Not only will they love the MGM Lion Habitat, they will have an edu-cation as well as a play-cation. After they are done learning from nature alongside other Animal Channel fans, they can slip into one of the five pools aimed at family fun and slide down water slides, slither under water falls and get ready for one of the many kid focused restaurants. MGM loves kids so much that kids under 12 stay free.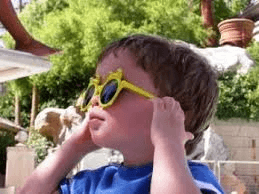 A Tale of Two Cities
When it comes to the Las Vegas versus Atlantic City financial experience, it is six of one and half dozen of another. In other words, depending on where you are flying in from, the cost is pretty much the same. Many will say that because there are so many nearby airports, Atlantic City is the better bargain, only because there are more choices. However, frequency of flights in and out of Vegas allows for a greater variety of flight choices and better last minute deals. Due to competition with a larger variety of hotels in Vegas, there is the good ole law of supply and demand. In both cases, hotels and casinos are in the business of filling their casinos. Both playcation locations are very cost effective and balance out with a great deal of fun-filled opportunities.
No matter what your preference – Atlantic City by ocean side or Las Vegas by desert – both will provide you and yours with an incredible "cation". Whether it is a stay, day, or play, you know it will be an edu-cation on fun. You'll be strolling among the throngs of people, with bright lights, bells ringing, and superstars singing. Maybe it is walking hand in hand with your sweetheart, with the waves tickling your toes as you take a break from an intensive day of poker. In the end it will leave you wanting to come back real soon.