Ultimate Las Vegas Bar Crawl Guide: All You Need To Know!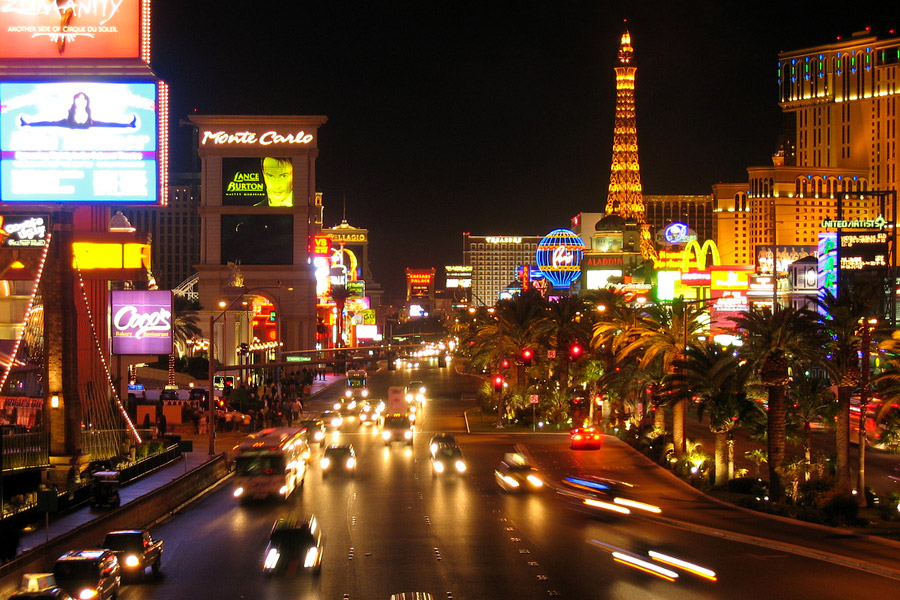 A trip to Las Vegas is often seen as a chance to gamble at the tables of the world famous casinos and live the extravagant lifestyles of the rich and famous. However, some people just want to head there to get drunk off their faces. So here is our guide to the ultimate Las Vegas bar crawl. Leave your self-respect at the door please!
The Focus
Now, when you start any effective bar crawl plan you need to decide where your target bars, bars, and clubs will be. Las Vegas obviously has the Strip which offers the main bulk of drinking opportunities, but it can sometimes feel a little commericalized, glamorous, and predictable for some parties. Of course, the stereotype Las Vegas bar crawl is a cruise down the Strip stopping by venues such as Encore, Peppermill's Fireside Lounge, and Omnia in an effort to recreate a Hangover-style night of absolute carnage.
However, Las Vegas is about so much more than the Strip. If you are looking for something that's a bit more rough around the edges, then hitting the drinks in Downtown Las Vegas is also a great option. Joints including Commonwealth, Beauty Bar, and The Griffin give visitors a chance to sample life away from the tourist hive of the Strip and enjoy some cocktails and beers in a more authentic Las Vegas environment that offers just as much history.
If you want to get even dirtier and take more risks then wandering off the beaten track away from the strip, then downtown could be an option. It's not necessarily recommended for those unfamiliar with Las Vegas and it will involve mingling with the natives more, but there are some real local diamonds in the rough of the sands of Nevada, so it's something you might be tempted by. Just don't look at anyone the wrong way! A visit to Las Vegas always requires gamble after all.
Transport
It might not be something you are entirely aware of, but Las Vegas is massive. The city itself covers 352 square kilometres and has a population of half a million… and that's even without taking the tourists into account. So it's not like your standard bar crawl, such as the one Simon Pegg et al embarked on in The World's End movie where 12 bars in the English town of Newton Haven are all within walking distance. You either need a strong set of legs and a lot of time or some transport.
There are a few methods of transport available for bar crawlers to take advantage of in Sin City. Some are what you might expect in travelling in style. Others are a bit more leftfield and require flexibility. At the end of the day, you'll be off your rocker by 3pm, so you won't remember how you got from one place to the next, therefore, does it really matter how you travel?
The limo is the classic mode of transport to ferry you between destinations. It's big, fast, convenient, and you can get smashed in it as the driver gets you from A to B. This is often the ladies' choice. An armoured stretch SUV with a stripper pole included is one that's more likely to appeal to the gentlemen. Who uses the pole is another question entirely. If you want something a bit different then why not pedal your way around the city's bars, bars, and clubs with the Cycle Bar Las Vegas 14 seat bicycle bar. Drinkers simply pedal while they drink and a driver does the directions. A bar on wheels. Does it get any better?
Drinks
Somebody needs to take responsibility at the start of the night for deciding what kind of drinks are going to be drunk. This is particularly important if you are involved in rounds. Nobody likes the tight ass who will neck glass after glass of the famous Ono champagne cocktail from XS at Encore before getting in a round of cheap $5 ales when it comes to their round. Set the tone early. Is it quality over quantity? Or is the objective simply to annihilate your liver with as much alcohol as possible? You may even wish to let everyone loose on their own orders. My mother told me never to mix my drinks. Did I listen? Did I heck! I should have though. It would have saved a lot of embarrassing incidents' involving me being naked, throwing up on myself, and holding onto the floor to stop myself from falling off the planet. Drink responsibly kids!
Entertainment
Every great bar crawl needs an element of surprise. Sorting out some entertainment along the way can mix it up a bit. What this entertainment is will need to be decided by the group. You could simply choose to visit a strip club. Ladies and gentlemen can both be catered for here. A quick session at the poker tables at one of the big name casinos such as Wynn Las Vegas, Caesars Palace, or the Rio All-Suite Hotel and Casino could be arranged. Or you might even want to go that extra mile and get everyone to commit to a show? Witnessing Cirque du Soleil or Penn and Teller live is a once in a lifetime opportunity so you might as well do it to break up a heavy drinking session. Or you could keep it simple and just head to a bar that has an open mic karaoke night. What could possibly go wrong there?!
Food
Last but not least is the key factor in a Las Vegas bar crawl. The phrase "eating is cheating" is fine if you're on a bender in Sunderland with the lads from the local boozer in England, but this is Las Vegas. You need to hold yourself well no matter where you go, otherwise there could be consequences. Eating is hugely important to keep yourself together in what is going to be an epic day of drinking. It might be best to avoid the more classier establishments such as Picasso at Bellagio or Joel Robuchon at MGM Grand. You might be better off keeping it cheap and cheerful by visiting a local steakhouse or just enjoying some food at one of the casino floor bars. Gordon Ramsay Steak at Paris Las Vegas could be the exception. Great food without the pretentious snobbery. If all else fails, there's always McDonald's.
Overall
The key to an ultimate Las Vegas bar crawl is finding that balance between organizing a solid schedule, but also ensuring that the night has a certain level of unpredictability to it. The stories of the night will come from the most unlikely of sources and situations, so go into a Las Vegas bar crawl with a rough idea of where and what you want to do, but then wing the rest of it. What happens in Vegas does stay in Vegas so don't hold back!