Not too long ago, being hungry on a weekend morning in Las Vegas meant you had only casino buffets or greasy diners to choose from.
But now that Vegas' dining scene has become one of America's best, so too has its brunch selections.
The Perch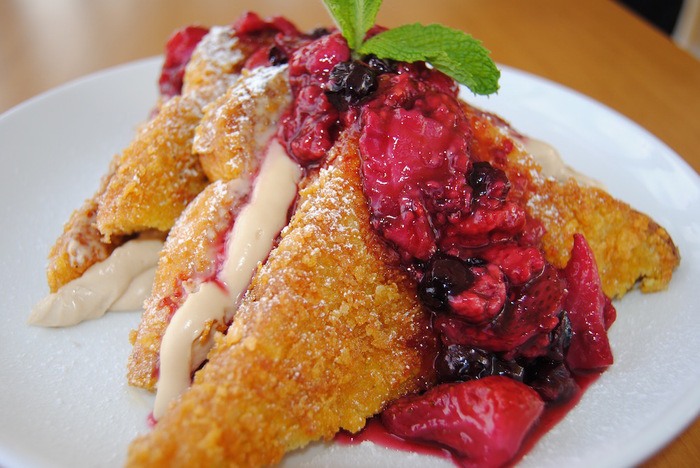 Location: 707 Fremont St. (Downtown Container Park)
Phone: 702-553-2542
Online: downtownterracelv.com
On Fridays through Sundays in Downtown Container Park, The Perch shifts its usual seafood-focused menu to one of the best and most affordable brunches in Vegas.
For just $15 you can drink as many mimosas, bloody marys, and/or bellinis as you can handle while taking breaks to munch on a variety of monkey breads, smothered egg biscuits, and chicken spinach crepes.
Of particular note is the bacon flight. It features six different varieties of everyone's favorite breakfast meat, ranging from brown sugar to spicy cajun to dijon mustard.
Country hash, chimichurri chicken sandwiches with avocado mousse, brioche french toast, and everything else on the menu can all be enjoyed for $6-15.
CRAFTKitchen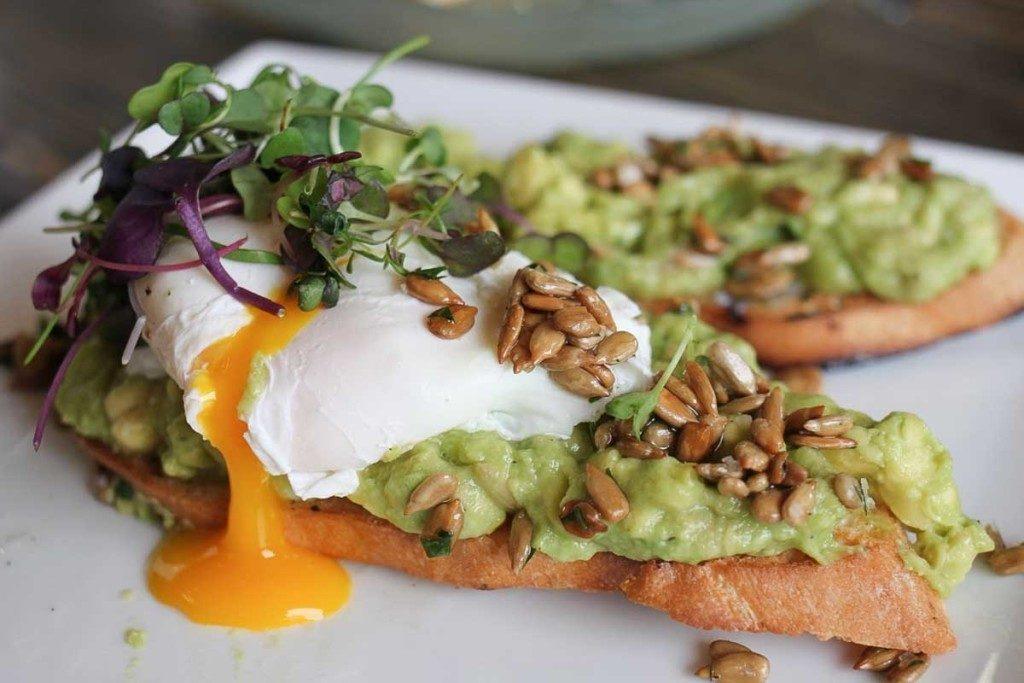 Location: 10940 S Eastern Ave (Henderson)
Phone: 702-728-5828
Online: craftkitchenlv.com
When you eat brunch at Henderson's CRAFTKitchen, you'll never get the same thing twice. That's partly because there's so many tempting options that it's impossible to stay loyal to just one, but also because this organic-focused spot changes its brunch menu almost every weekend.
You can actually enjoy CRAFT's 'normal' breakfast menu on any day of the week and many of its options (like the croissant sammy with smoked bacon, short rib hash, and quiche of the day) put most other brunch spots in Las Vegas to shame.
At weekend brunch the kitchen really digs deep though. In the past has unleashed the likes of caramelized rum banana pancakes, maple bacon cronuts, and carnitas benedict on guests' unsuspecting tastebuds.
Buddy V's Ristorante
Location: 3327 S Las Vegas Blvd (The Venetian)
Phone: 702-607-2355
Online: buddyvlasvegas.com
Next to The Venetian's Florence-style canals you'll find Buddy V's Ristorante, so-named for TLC "Cake Boss" star Buddy Valastro. While the restaurant advertises that it's all about 'Canolis and Raviolis' in its tagline, there's much more to indulge on at Buddy's famous weekend brunch.
The bottomless buffet features large selections of various antipastos, Italian-style breakfast food, sliced meat, selections for kids, and of course plenty of cannolis and other desserts.
Drinks are equally endless and include brunch staples like mimosas, bellinis, and sangria. The meal runs $34.95 per person/$14.95 per child under 10. Endless alcohol costs an additional $14.95 ($16.95 for the make-your-own Bloody Mary station).
Mon Ami Gabi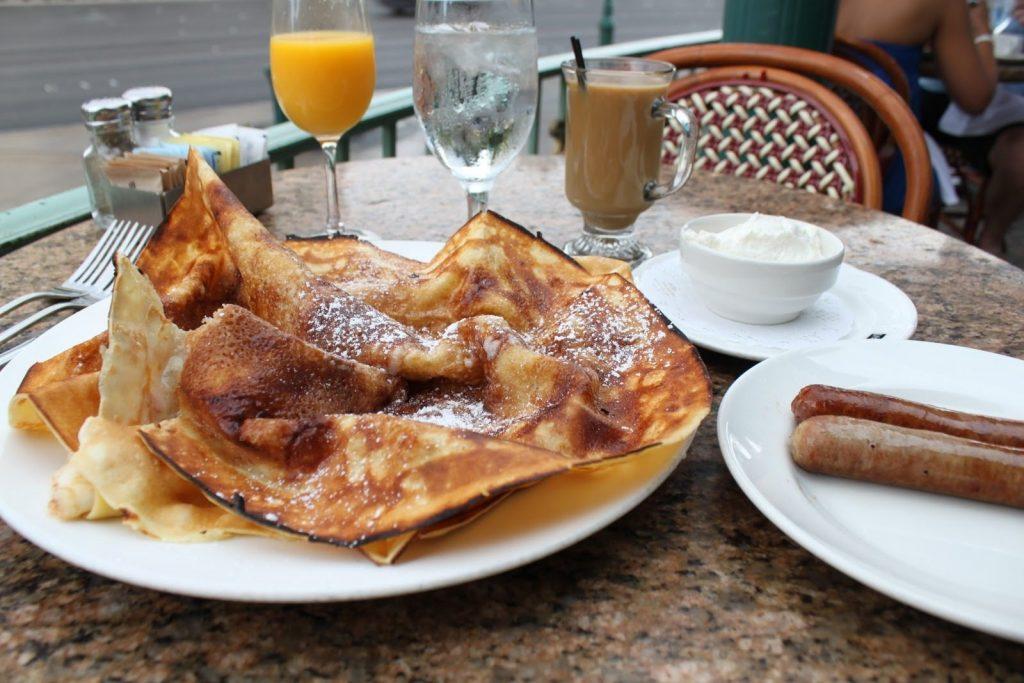 Location: 3655 S Las Vegas Blvd (by the Paris Las Vegas)
Phone: 702-944-4224
Online: monamigabi.com
If you like a side of people watching with your brunch, look no further than Mon Ami Gabi. The menu on weekend mornings is small, but has enough brunch classics for everyone to find something they will enjoy eating under the 'other' Eiffel Tower.
Accompanied by bloody marys, a number of sparkling cocktails, or just coffee, countless guests each morning love starting their day with chef Vincent Pouessel's fluffy French toast.
Other popular items to eat on Gabi's quaint patio are the eggs benedict with Canadian bacon and hollandaise sauce, fruit salad with brown sugar and yogurt, and corned beef hash and poached eggs.
Course prices range from $8.95-$15.95 and the cocktails are around $12.95 a glass.
Andre's Bistro & Bar
Location: 6115 S Fort Apache Rd (Spring Valley)
Phone: 702-798-7151
Online: andresbistroandbar.com
If you had a late night and are looking to roll to a brunch that's both delectable and open a little later, Andre's in Spring Valley is your place.
From 10am-3:30pm on weekends you'll start your day (or late afternoon) with brown sugar glazed bacon, seasonal parfaits, and house baked pastries with Vermont butter.
Notice we said 'start', because you'll then want to move on the rest of the creations that Andre Rochat, Vegas' original celebrity chef, has whipped up. These include perfectly-executed classics like gruyere omelettes, as well as less traditional brunch items like moules frites and lobster rolls with herb aioli.
Small starters range from $7-10 while most main dishes are less than $20.