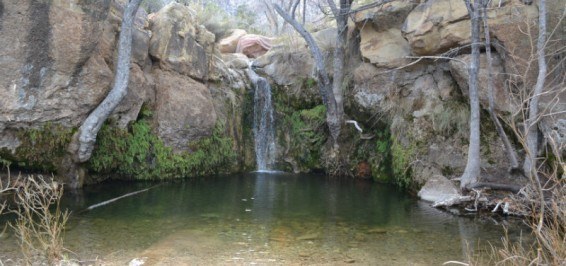 Las Vegas is known for its nightlife, casino action, and fine dining, but what most people don't realize is that it is also a place to take in some very unique, even quirky attractions. It isn't just about slots, poker and pizazz.
Vegas welcomes over 40,000,000 visitors a year. The adult playground in the sand offers just a little bit of everything for every visitor and it isn't just for adults anymore.
Most Unique Gastronomical Experiences
Marrakech Mediterranean Restaurant 
Time to start singing, "Midnight At the Oasis," send the camel and the kids to bed as you are transported deep into the desert, not, the Sahara Desert, but off the beaten path in Vegas. Marrakech is known for its rich six-course Mediterranean cuisine in a traditional style.
No need to worry about requesting clean silverware as the meals are reportedly served in an authentic style where you eat with your fingers, bread and yes, no utensils. You won't mind filling your belly as you watch traditional belly dancers keep your attention off of your belt.
Aureole at Mandalay Bay
At the Aureole located in Mandalay Bay, the concept of top-shelf libations is taken to a whole new level. The 10,000 bottle wine tower is so tall that it requires the "Wine Angels" to be lifted into the air to retrieve your specialty wine. Don't feed the heavenly swans who are swimming in the swan court, just gaze upon the graceful beauty and know that you are taking in a culinary experience like no other.
Heart Attack Grill
We are as serious as a heart attack. This local Vegas hot spot makes a total mockery of food effect casualties all the while entertaining you with a light-hearted flair. Basically, you either eat it all or run the risk of being spanked. You read it correctly, spanked. They openly espouse to serve the most butterfat content possible in one menu.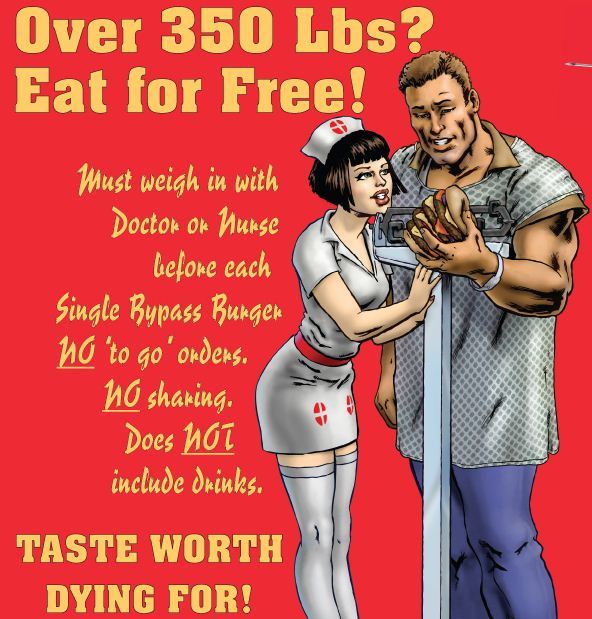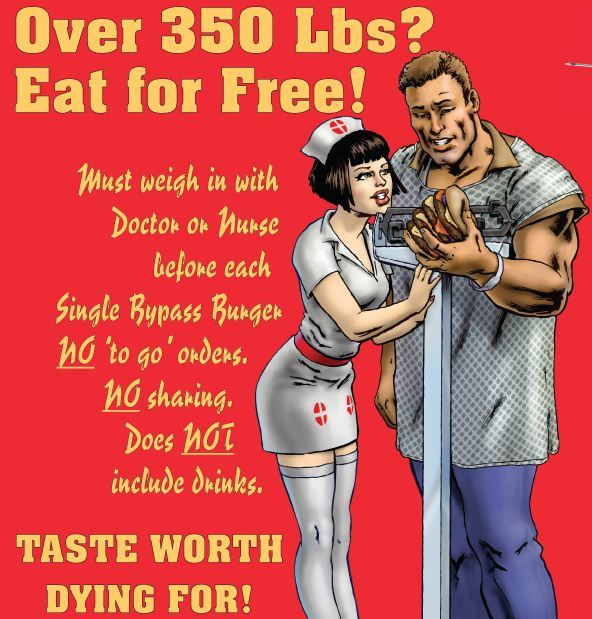 They claim to bring an end to anorexia. Onion rings are cooked gleefully in pure lard. The famed "Coronary Dog" has more than a week's requirement of sodium and fat.  Just wait until you see the wait staff dressed in old-style nurses outfits and you the patient must don a hospital gown prior to being seated.  It is a skit right out Benny Hill.
Unique Things to Do
Swim With the Dolphins
No need to spend time traveling to the Florida Keys when you can swim with the dolphins in the heart of the desert. That is exactly right, desert dolphin in Vegas.  Satisfy your fascination with swimming with dolphins at a couple places in Vegas.  Check out Discovery Cove, Siegfried & Roy's Secret Garden and the Mirage. How about being a dolphin trainer for the day at the Mirage?
Imagine going to that "special place" in your daily yoga routine with the dolphins at Mandalay Bay. If you did not get enough excitement at the table last night or one of the many burlesque shows, get in and swim some real dolphins that should raise the excitement-meter a few notches.
Swim With the Sharks 
If dolphins are far too meek for you and you dream of being in a pool with the sharks, then it is time to swim with some real sharks. We aren't talking about the sharks at the poker table, leave the figurative ones to the strip. In this case it is literal and up-close and personal. Mandalay Bay Shark Reef allows for a one of a kind swim.
Atomic Testing Museum
No more rumors about the nuclear testing that took place only 65 miles from the strip, this stop will prove it to be more than just a rumor. At the Atomic Testing Museum you can see artifacts from over 50 years of testing. Imagine the gadgets, equipment and stories from the over 900 atomic tests that were conducted.
Erotic Heritage Museum
What happens in Vegas stays in Vegas, but the information you learn about the history of human eroticism can go back home with you.  The Erotic Heritage Museum brings to life interesting historical facts as they apply to human sexuality. It isn't just gadgets and gizmos, but rather an honest, entertaining look at eroticism.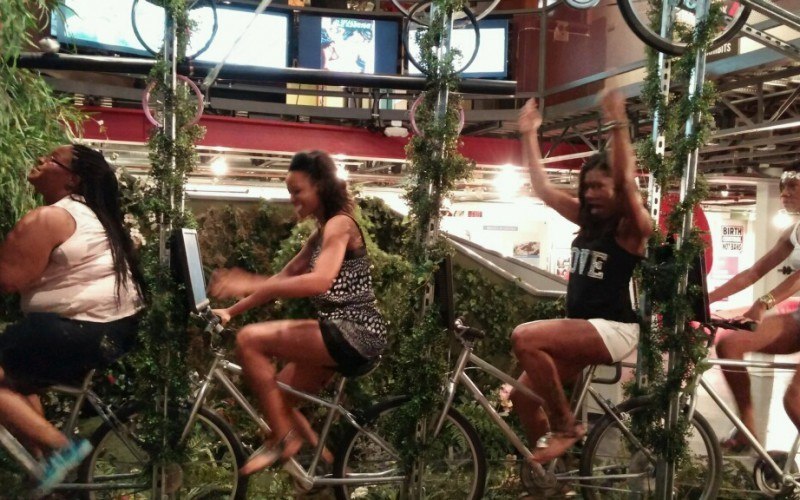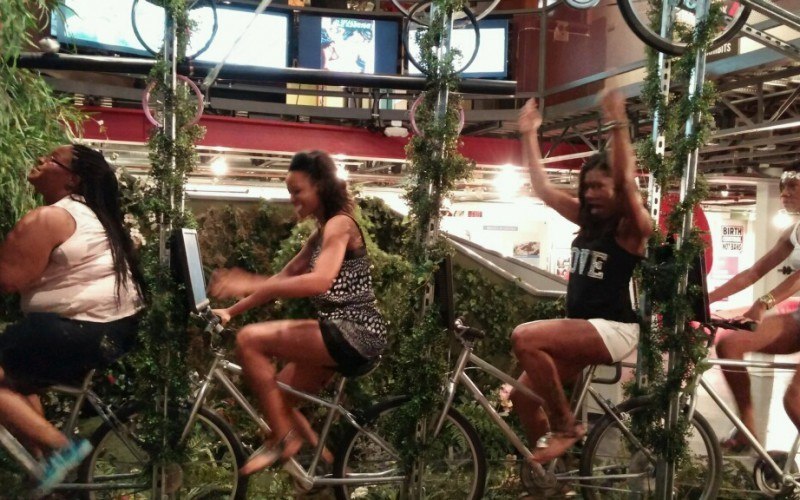 The Road Less Traveled
Las Vegas is not just about the strip or the main casino track, but rather all of the history and natural beauty that lent itself to Vegas becoming Vegas. The next three items are must-sees and do's if you happen to want to say that you went and lived to talk about it.
Gold Mining – Eldorado Canyon Mine Tours
"Thar's gold in d'em d'ar hills!" Let's face it, if it hadn't been gold discovered in the hills of the West, then the likelihood that Westward Expansion would have fizzled out somewhere in Colorado. The United States was more interested in fertile farmland than having a nice resort area. Enjoy a day at the oldest, richest gold mine in Southern Nevada. Enjoy boating, sightseeing and explore how the West was really won.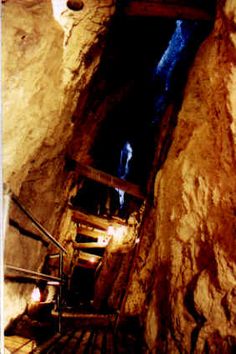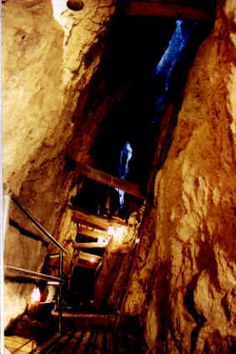 Gold Strike Hot Springs
When it comes to "hot springs" we aren't just talking about some old movie reference to what goes on in a dive motel, but rather one of nature's finest wonders, "Hot Springs." Las Vegas isn't just the desert. Just outside of Vegas very near the Hoover Dam, (another amazing site to see) are two hot springs and can be reached by hiking along the Colorado River.
Go ahead and soak away your hiking feet and get put on your dancing feet for some hard core night-time action refreshed and ready to win the night away.