World Cup 2014: The Early Betting Predictions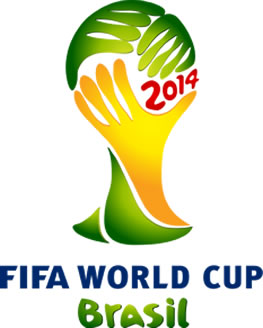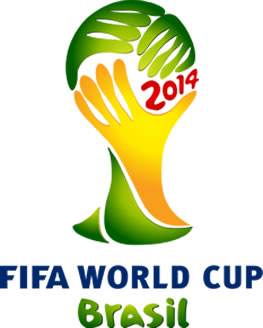 So, after four years of qualifying, 768 matches (sort of) involving 5,628 players (well, it felt like it) and about the same number of hours for former World Cup winners to crack open balls from various bewildering pots, the draw has finally been made for the 2014 FIFA World Cup.
The pinnacle of football tournaments comes to Brazil next summer, with 31 top teams – and England – doing battle across a vast country for the chance to become World Champions.
For the sports betting fanatic the World Cup marks a fantastic opportunity to win some serious cash. In fact, it's estimated over $1 billion will be wagered on the month-long festival of footie.
But who should you be putting your hard-earned dollars on to lift the trophy at the Estadio de Maracana in Rio on July 13? (Odds correct at 12th December, 2013).
TO WIN
Brazil 10/3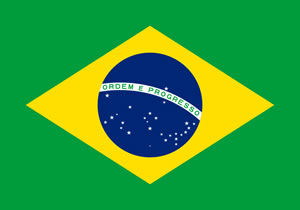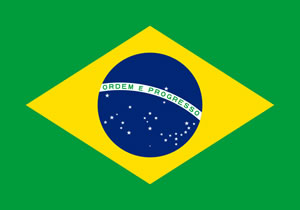 Hosts generally do well in World Cups, and when the hosts are a country that have won the tournament five times, you'd be a fool to bet against them.
"The Selecao" have become a decent side under the stewardship of been-there-done-that coach, 'Big Phil' Scolari, who won the World Cup with Brazil in 2002. Let's not forget Barcelona's star man, Neymar, who should shine on this stage. If he can produce goals, Brazil should easily reach the latter stages, not to mention that the hosts have a relatively easy group which sees them start off against Croatia before taking on Mexico and Cameroon.
STICKING POINTS: Assuming Brazil win the group they would play the runners-up of a very tough group that includes Spain and Holland, so the home nation will have their work cut out very early on in this tournament.
Argentina 5/1
Without Brazil (who qualified directly as hosts) to bother them, Argentina comfortably topped the South American qualifying group in the run-up to the 2014 World Cup draw. Argentina looked a good bet to go all the way in South Africa four years ago, but they were embarrassed by a rampant German team in the Quarter-Finals and went down 4-0. If they can harness the 'home territory' nature of this world cup, and find a way of harnessing Lionel Messi's undoubted skills alongside Manchester City's goal machine Sergio Aguero, they could win it.
And besides, how much would it annoy Brazil for Argentina to win a World Cup in Brazil?
STICKING POINTS: They always find a way of messing things up. And there are doubts about the keeper, Sergio Romero.
Germany 6/1
Germany have such a pedigree at major tournaments, it's silly to write them off, regardless of how good or bad their team is.
Germany (in its West guise) have won the World Cup three times, but have come close on countless other occasions. They came third at both the 2006 and 2010 World Cups and under coach, Joachim Low they have a young, dynamic team who are more than capable of going all the way.
There are problems in attack, with an ageing Miroslav Klose the wrong side of 35, but with Schweinsteiger, Sami Khedira (if fit) and Arsenal's star, Mehmut Ozil, in midfield, they may not need the strikers.
Can Germany be the first European team to win a World Cup in South America? Don't bet against it.
STICKING POINTS: Some question marks against the defence, an ageing strike force, and of course, the European hoodoo. They are also in a tricky group with Portugal, Ghana and the USA.
DARK HORSES
We all know about Brazil, Argentina and the rest, but there's always a surprise package looing to upset the odds. Head to the betting exchanges for some good each-way odds (finishing in the top 4) nearer the time, as key injuries can affect a team's chances.
Belgium 14/1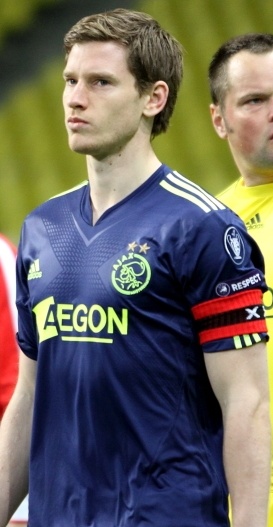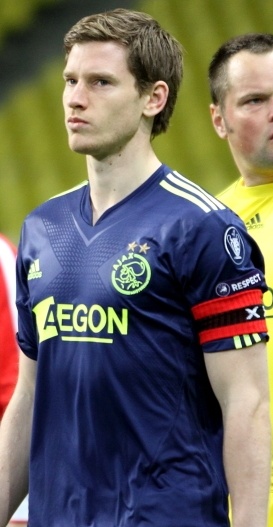 Despite not having the best of recent World Cup records, Belgium find themselves fifth favourites generally with the bookmakers to lift the World Cup trophy in July.
Why? Simply, Belgium have an incredibly exciting team of stars that on their day could beat anyone.
English Premier League watchers will know all about Manchester United's Marouane Fellaini, Chelsea's Eden Hazard and their on-loan striker, Romain Lukaku – now tearing it up at Everton – plus Aston Villa's Christian Benteke, Manchester City's Vincent Kompany, and Tottenham's Jan Vertonghen.
Time will tell how these stars gel together as a solid team on the big stage, while the furious pace of the Premier League could see some tired Belgian legs taking to the field in Brazil. Also, a Belgium side without Vincent Kompany – he's had a few injury concerns of late – is massively weakened, so it may pay to wait until the summer before putting your bets on.
However, with a fairly straight-forward route out of Group H – Belgium face Russia, South Korea and Algeria – they may be good bets for a quarter-final, or even semi-final, place.
Colombia 22/1
They have an easy group, a nice route through the knockout stages, they're dynamic, young, and are playing on their home continent: how nicely set up is this World Cup for Colombia?
Ranked fourth in the world as of December 2013, Colombia have easily their best side in years and boast some great attacking talent. Monaco duo James Rodriguez and striker Falcao will replicate their partnership here, and the latter is good enough to strike fear into any team's defence. Colombia reached the quarter-finals in South Africa – this time they're a great bet to go at least one round further.
Uruguay 30/1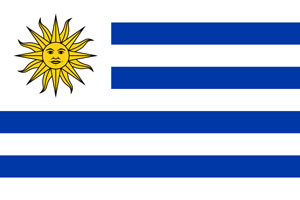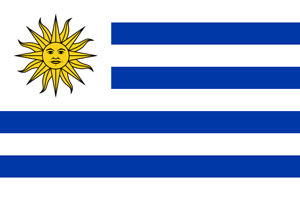 Uruguay reached the semi-finals in South Africa in 2010, and easily have one of the most settled squads of the 32 teams competing in Brazil. And, of course, they won the World Cup – in 1950 – when it was last held in Brazil!
The nucleus of the current side comes from the Copa America champions of 2011, and includes the formidable striking partnership of Luis Suarez – currently scoring goals for fun for Liverpool – and Edinson Cavani of Paris St. Germain, and of course, the World Cup is on 'home' soil.
As long as Uruguay can navigate a route out of Group D past a shaky defence (England) and an ageing one (Italy) they'll take on the winner or runner-up of Colombia's group – one that also includes Japan, Greece and the Ivory Coast. That hardly constitutes the 2nd Round of Death.
STICKING POINTS: The only minus against Uruguay is a very average back four that conceded 25 goals during the qualifying campaign. Their leaky defence saw Uruguay finish fifth in qualifying, and had to go through a play-off match – which they won comfortably against Jordan – to book their place in Brazil. If England's or Italy's strikers can find weakness, they could be in trouble.
USA 100/1
The good old US of A have a new coach in the form of soccer legend, Jurgen Klinsmann who has been whipping them in to shape since 2011. While the team has grown from strength to strength, their odds probably reflect their current placing in one of the two "Groups of Death". Germany is one of the finest teams in the world (as Klinsmann knows well). However, the US coach is likely to have very valuable insight on how the Americans might defeat his old team. Portugal is another team on top form and they are led by the famed Christiano Ronaldo. Even Ghana, who the bookmakers may not favour, have a record of beating the US, having done so in 1998 and 2006. However, these factors have given the US some good long odds that might not reflect what this team can do. So a small bet, could end up paying you back handsomely.
STICKING POINTS: Their initial group is not the easiest, and they have a gruelling travel schedule, clocking up some 9,000 miles flying between the different venues. They also have to contend with the hot and humid climate of Manaus. Not an easy road, but one the USA are going to have to walk to position themselves as one of the top teams in the world.
Bosnia-Herzogovina 200/1
Like Serbia and Montenegro, Bosnia have emerged post-Yugoslavia to become a real force, and this will be the country's first major tournament. Bosnia qualified comfortably at the top of their – albeit fairly weak – European group, banging in 30 goals (the fourth highest of any qualifying European team). Coach Safet Susic is proud of the team's attacking football, so expect plenty of goals in games involving Bosnia, even if they might not all be going in the opposition net.
Bosnia also boast some quality up front, with Manchester City's Edin Dzeko a reliable goal-scorer, and Stoke City's Asmir Begovic assured in goal. He'll need to be assured if he's to take care of Lionel Messi and Co. Meanwhile, 23-year-old Miralem Pjanic has been making headlines for Roma this season.
STICKING POINTS: Bosnia will need to be at their best in their opening Group F game against Argentina. If they lose they'll be playing catch-up.
GOLDEN BOOT
Ronaldo, Messi, Rooney? Who should your money go on for the top scorer in Brazil? Remember, injuries tend to plague many league sides in the run-up to the summer tournament, so hold off on any ante-post bets until nearer June.
Lionel Messi (Argentina) 9/1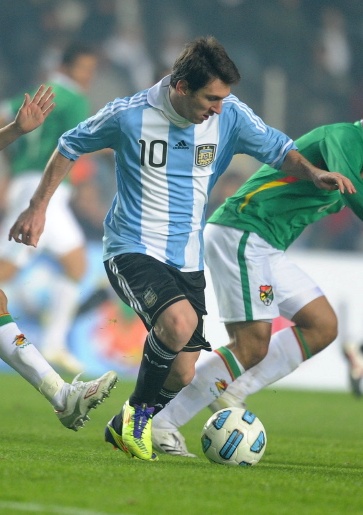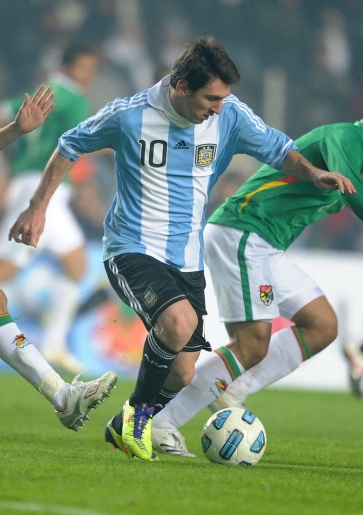 How many more world stages does the best player in the world need? The Barcelona superstar scored 10 goals as Argentina eased to the top of a Brazil-less group in qualifying. In fact, since being handed the captaincy, Messi has knocked in 20 goals in 20 matches for Argentina. With an easy first group in Brazil – Argentina play Nigeria, Bosnia and Iran, and a hardly terrifying 2nd Round meeting with likely France or Switzerland, this could be the time Messi stops "messing" about.
Neymar (Brazil) 14/1
The Brazilian wonder-kid joined Barcelona in the summer for £48.6m and the 21-year-old will be key if Brazil are to win on home soil this time around. Brazil start off with a fairly easy group – if there is such a thing at this level – and Croatia, Mexico and Cameroon should be easily despatched. If Neymar can bang a few in during the opening games, and navigate past a likely Spain/Netherlands 2nd Round, he could end up with a nice tally.
Sergio Aguero (Argentina) 20/1
The value bet most definitely is Messi's compatriot, currently devastating English defences in the Premier League for Manchester City. As long as a long season in England doesn't affect his legs, 20/1 represents fantastic each-way possibilities – and don't forget his side's relatively easy group which could see him banging in a few.
Luis Suarez (Uruguay) 20/1
In South Africa in 2010, it was a Uruguay forward who took the plaudits. But it wasn't Luis Suarez.
Diego Forlan won the Golden Ball in 2010 as the tournament's best player, but it's the partnership of the Liverpool man – at time of writing the English Premier League's top scorer – and Edinson Cavani who will be expected to rack up the goals next summer and make headlines.
Suarez has scored some incredible goals this season – albeit against some weak opposition – but if he's on fire in Brazil he will terrify a shaky England defence and an Italian one that won't be able to deal with his link-up play. 20/1 is a great each-way bet.
OTHER DECENT BETS
England to Win Group D @ 5/2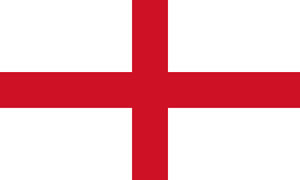 Don't laugh, England fans: for all the doom and gloom surrounding England's predicament next summer, it could actually turn out not all that bad.
If not exactly the Group of Death (that honour belongs to Groups B and G) England's group – which includes Italy and Uruguay, as well as Costa Rica – could certainly turn out to be the Group of Serious Harm. Much has been made of the searing heat of Manaus – the venue for England's opening game against Italy – but that heat will affect the Italians too. Italy also tend to start tournaments slowly, and with a naturally cautious coach in the shape of Roy Hodgson, a 0-0 bore draw would be quite acceptable for England.
England then venture south to take on Uruguay. This is an ageing team with defensive problems (Uruguay shipped 25 goals in qualifying) and if England can contain the mercurial Luis Suarez, three points isn't out of the question. That just leaves Costa Rica, the weakest team in the group, who may already be out by that stage.
Worries about heat and a tough group – haven't we been here before? In 2002, at the World Cup in Japan and South Korea, England were expected to struggle in a group that included Sweden, Nigeria and Argentina. What happened? England beat Argentina 1-0, drew their other two games, and Argentina finished third in the group. Who said World Cups were predictable?
TOP TIP: Try and choose non-English betting sites when placing your bets on England. These often have higher, more 'realistic' odds for England as opposed to British sites where there are lots of patriotic bets that force the odds down. Also head to the betting exchanges nearer the time where you'll find some equally decent odds.
If you like the sound of that value, make sure you wait until June to make your bets. As we've seen in recent years, a tough, long Premier League season can see some late injuries to key players. You don't want to put your bets on, only for the star striker to break a metatarsal.
Spain to Win World Cup @ 7/1
Spain are fourth favorites at a general 7/1 to repeat their 2010 heroics and lift back-to-back World Cup trophies. Fourth favourites may be a ridiculous situation considering their experience and star quality, but some creaking bones – especially among the back four – may put off most punters this time around. And, of course, there is still the 'No European Winner in South America' hoodoo to shake off.