Haralabos Voulgaris: The Story Of A World-Class Bettor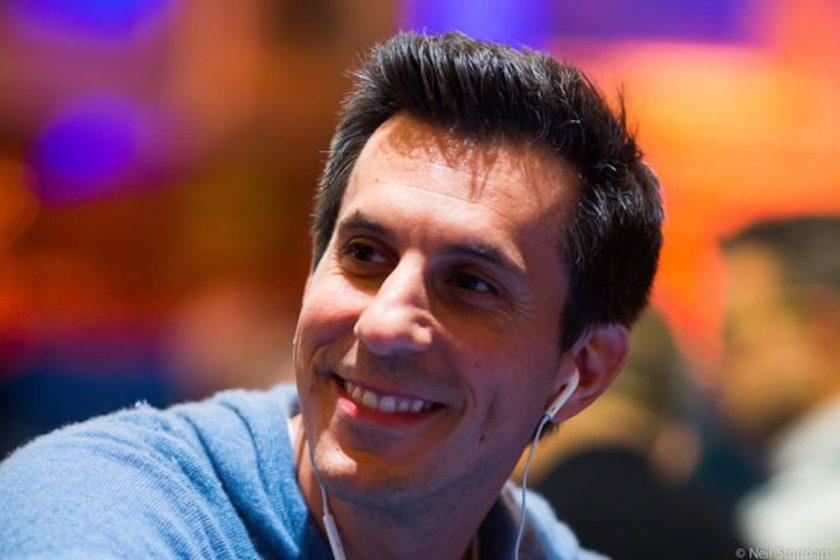 Haralabos Voulgaris is not exactly a household name, but if you follow the NBA, bet on basketball, or are seriously into poker, you may have heard of him.
In 2013, ESPN ran a story on "Bob" titled "Meet the world's top NBA gambler" where they detailed how Voulgaris had earned a fortune in sports betting before he was even 30.
He has played in the World Series of Poker, worked for the Dallas Mavericks and is even the owner and president of the Spanish third-division soccer club, Castellón. Oh, and his current net worth is estimated to be $5 million.
So, we're going to break down the story of one of the gambling world's most exciting characters and look at his life in betting, sports, and beyond.
How Did Voulgaris Make His Fortune?
Haralabos "Bob" Voulgaris was born in Canada to Greek parents, who had moved to the country in their 20s.
His father was an entrepreneur in Winnipeg and had a real estate business and a Greek restaurant named after the Greek god Hermes.
In Greek mythology, Hermes is the god of several things, including games, sports, and sudden enrichment, which probably wasn't coincidental because Voulgaris Sr. was a serious gambler who gave his son the bug.
Through his business ventures, Voulgaris's father became a multi-millionaire, and after Bob finished high school, they traveled together to Las Vegas for a two-month trip spent almost entirely at Caesars Palace.
Bob was too young to go on the casino floor, so he spent most of his days in the sportsbook, where he watched countless NBA games.
He took notes on the games and the book's adjustments and started gambling on them with his father at night.
It was by no means high stakes (his largest bet was for $100), but this Vegas education left a lasting imprint on Voulgaris, who said, "I learned at a young age that it's tough to beat the house – unless you know what you're doing."
After returning to Canada and starting his studies at the University of Manitoba, Bob continued to bet and took what he'd learned on board. He would bet on NBA and CFL games, making tidy profits while studying and holding down a part-time job.
When he finished college, he decided to up the stakes, and ahead of the NBA season, he placed his life savings of $70,000 on the Lakers to win the 1999/00 NBA championship.
This was a massive gamble, as the Lakers didn't make it past the previous season's second round of the playoffs, but it paid off.
And when captain Shaquille O'Neal raised the Larry O'Brien NBA Championship Trophy above his head, Voulgaris cashed a slip for nearly $500,000.
Professional Gambling
This was the injection of cash and confidence that Bob needed to take things to the next level, and in the 2000/01 season, he made around 350 wagers on the NBA with a lot of success.
Sportsbooks were nowhere near as sophisticated as they are now, and Voulgaris spotted a weakness that he could exploit.
Different books would make projections for how many points they thought would be scored in a game but would also take bets on how much would be scored in each half.
Unbelievably the sportsbooks just divided their projected game total in half, which didn't account for the fact that many close NBA games have lots of fouls in the fourth quarter.
Fouls mean free throws, and free throws mean points, so more often than not, teams would score more in the second half of games.
Voulgaris noticed this trend and took full advantage of it, but he knew this wouldn't last, and eventually, the sportsbooks realized the errors of their ways.
So, Bob decided to move on to bigger and better things and had the idea to build a predictive betting model that could take the intuition out of betting.
The Model Student
Bob Voulgaris clearly had a talent for numbers, but he knew he needed someone genuinely gifted to make his dream of beating the bookies come true.
So, in 2007, he hired a math prodigy (who he has never named publicly) to help him build a predictive model that could be used on any NBA game.
This prodigy wasn't just the smartest kid in class, by the way.
He scored a perfect 800 on the math SAT in seventh grade and won national competitions before becoming a teenager.
Eventually, after two years of trial and error, Voulgaris and his prodigy developed the model to a level he was happy with.
So, he used it heavily during the second half of the 2009 NBA season to significant effect.
He made up to 1,000 wages a season and made cumulative bets that would reach in excess of $1 million daily.
World Class Poker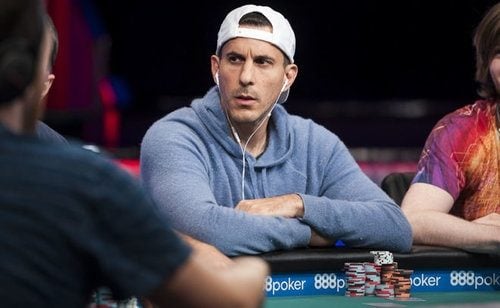 After developing a model that any other bettor would kill for and making what must have been an incredible amount of money (he never confirmed numbers), Voulgaris started to appear in major televised poker events.
In 2012, he entered the World Series of Poker's Big One for One Drop $1 million buy-in event where he played well but just missed out on making any money.
? Which WSOP Events Have The Biggest Prize Pools?
But this didn't deter Bob – professional bettors know that you win some and you lose some – so he continued playing in several World Poker and European Poker Tour events over the years.
In 2017, he returned to the WSOP's One Drop event and landed the largest tournament win of his poker career.
He earned a whopping $1,158,883 for finishing in fourth place and has amassed a career total of over $3 million in live poker tournaments worldwide.
Move Into Pro Sports
After spending nearly two decades as a professional bettor, Haralabos Voulgaris formally moved into a role in professional basketball.
In 2018, he joined the Dallas Mavericks as Director of Quantitative Research and Development.
No doubt this appointment was made for his ability to analyze the game of basketball, use statistics, and predict outcomes of games.
This was a dream move for Voulgaris, who harbored dreams of being an NBA GM one day.
He even went on record saying, "I'd be able to put together a better team than almost any general manager in the league. If not, maybe all."
Now, this might seem a bit arrogant, but when you consider his professional gambling record and deep understanding of the NBA, he probably has a point.
? How To Become A Professional Gambler
This wasn't Bob's first foray into professional basketball.
In the 2009-10 season, he signed a contract with an unnamed NBA franchise co-owner to become a consultant on player acquisition and roster assembly.
His skill set matched perfectly with the goal of NBA front offices. They were both trying to understand the value of different players, and for NBA franchises, knowledge was power.
Ultimately, though, neither stint on the inside of professional basketball developed into a career.
He spent five months with the unnamed NBA team before feeling he was being excluded from decision-making and choosing to return to betting full time.
He also left the Dallas Mavericks in 2021, after less than three years with the organization.
It was reported that he had a rift with Mavs' star guard, Luka Dončić, and player power obviously won out.
CD Castellon
In his 2013 ESPN interview, Bob Voulgaris said if he won enough money gambling, he would buy an NBA franchise.
But they don't come cheap, so instead, he settled for a third-division Spanish soccer club.
CD Castellon was founded in 1922, has a loyal following, and a stadium with a 15,000 capacity – but a poor recent history.
In July 2022, Voulgaris purchased the club and was confirmed as its owner and president.
He insists buying the club – in a sport he is not associated with – was not a "vanity play" and he has set out a six-year plan for the club to reach the top division in Spanish soccer, La Liga.
Whether he can achieve his goals and turn the team into success on and off the pitch will remain to be seen, but he will take inspiration from neighboring team Villarreal.
Villarreal CF spent almost all of its history in the lower divisions of Spanish soccer, but after reaching La Liga in 1998, they have slowly developed into a powerhouse domestically and in European competition.
In 2021, the club won its first-ever major trophy, winning the UEFA Europa League and beating Manchester United in the final.
It is the stuff dreams are made of, and Bob Voulgaris will undoubtedly have similar ambitions for Castellon.
What's Next For Bob Voulgaris?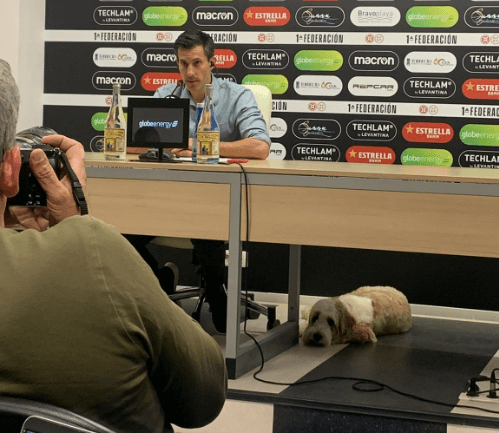 Bob Voulgaris is one of the most interesting figures in the world of sports betting.
If he can translate his basketball knowledge into soccer, it's undoubtedly a matter of time before he returns to the US and professional sports management in some capacity.
But, no matter what he does next, one thing is for sure – it won't be boring.
If you want to keep a close eye on Bob Voulgaris' life (he has a super cute dog) and get some fantastic betting insights, be sure to follow his twitter page.
Image: Twitter/tonymakethinks1