The Wild Life of the World's Best NBA Bettor
If sports betting could somehow be televised, Haralabos Voulgaris would have started a gambling revolution the same way poker did in the early 2000s.
However, a movie about his life may do just the same. So far, it's been more than worthy of one.
Voulgaris is a rare breed of bettor that has defied the odds, literally, by sustaining a wealthy career betting on sports for two decades now. The reality is that a streak like this is more of an art form than luck. It's the result of a lot of hard work and a lifestyle many would be envious of.
Act One: Building A Bankroll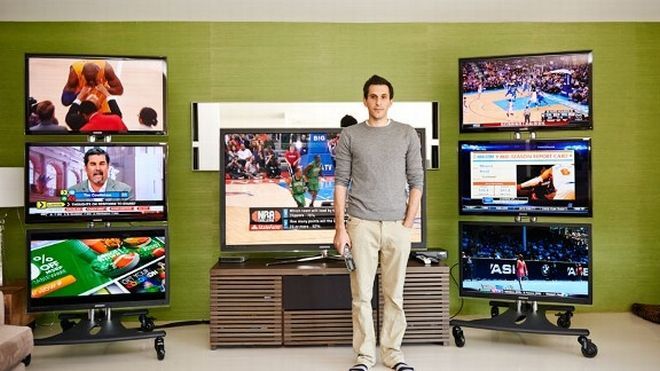 After graduating high school, Voulgaris (who often goes just by 'Bob') left his native Canada to travel on a gap year. Among his destinations was Las Vegas, where he and his father basically lived at Caesars Palace for two months.
The senior Voulgaris was a successful restauranteur and entrepreneur, but also an avid gambler. During this time Bob began to learn his future craft, sitting in the sportsbook watching NBA games while his father played blackjack.
A few years later and right out of college, Bob was poring over the preseason odds of winning the 1999-2000 NBA Championship. The 6.5-1 odds for the Shaq/Kobe Lakers seemed too good to be true, even though they were eliminated in the second round of the playoffs the previous season.
So, naturally, Voulgaris put his life savings of $70,000 on the line. Six months later, he was $500,000 richer.
Act Two: Honing His Craft
After winning another big sum when the Lakers won their second consecutive title, Voulgaris started to make around 350 NBA wagers a season.
Often these bets were on first and second half totals, which he started hammering after realizing sportsbooks were calculating them by just dividing their projected game total in half (which would not factor in the foul-heavy, stop-start nature of NBA fourth quarters).

Eventually the books caught on and Voulgaris needed a new way to regain his edge. This time, he enlisted help by hiring a literal math prodigy away from an analytical hedge fund job in 2007. Together, they began to build a predictive model that could simulate the likely outcome of every NBA matchup thousands of times.
This model, which takes into account everything from potential lineups, defensive matchups, probable outcomes for every possession, and even player trades, took two years to get to a point where Voulgaris trusted it.
In his own words, the model "crushed" the second half of the 2009 season and enabled him to increase his betting frequency up to 1,000 wagers per season.
Sometimes that meant betting over $1 million in a single day on the NBA.
Act Three: New Frontiers
As if he wasn't already, Voulgaris now lives the life every pro and amateur sports gambler has dreamed of.
During the season, his life revolves around watching games, sometimes as many as 80 hours-worth a week and at least part of 90% of games in a season.
When not in front of a tower of TVs and monitors at home, other times he watches in person, in Vegas, Monaco, or wherever else in the world he's feeling visiting.
As he put it to Pokercast, much of his success is attributed to, "watching more basketball than any other human."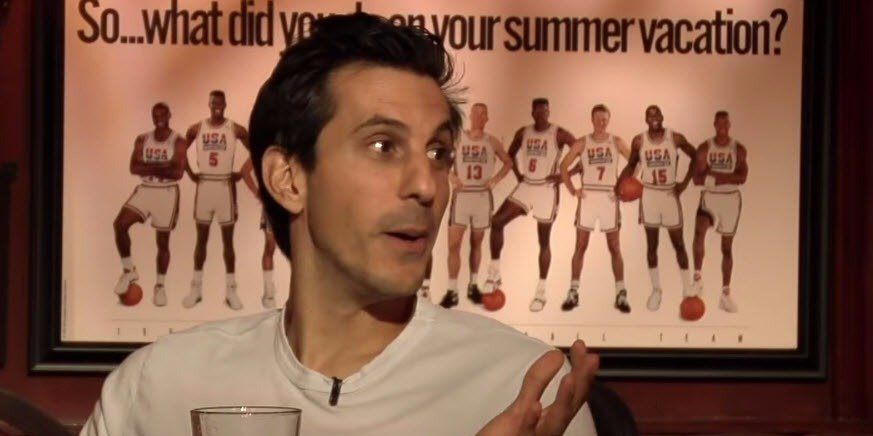 That dedication has paid off in several ways, beyond just his bank account.
For the 2009-10 season he took a break from gambling and signed with an NBA team as a special advisor, hoping it could lead to accomplishing his dream of one day becoming a GM. But just after a few (not nearly as profitable) months, Voulgaris returned to his old gig of breaking the bank.
According to him, the team he was consulting for (and front offices everywhere) just aren't ready to completely embrace what his models, and quantitative statistics as a whole, can do.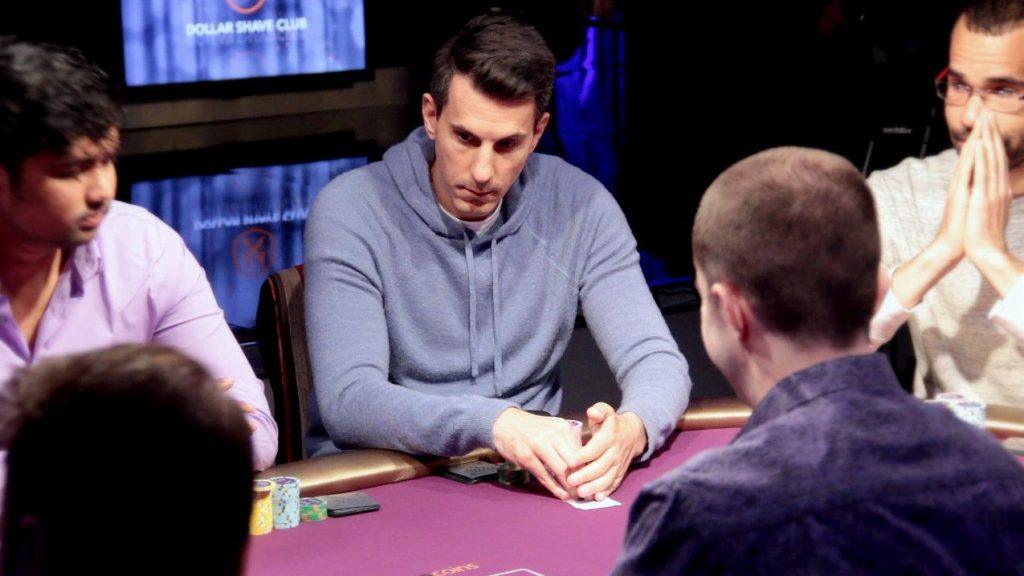 Besides basketball betting, Bob enjoys other gambling diversions. In 2012, he entered in the World Series of Poker's Big One for the Drop $1 million buy-in event, finishing just out of the money.
In the 2017 iteration of the same event he finished fourth, bringing his live winnings to over $3 million. He's also collected 11 money finishes and two final table finishes at World Poker Tour events.
Voulgaris' reputation and industry takes make him a much sought after interviewee, once even speaking at the famous MIT Sloan Sports Analytics Conference.
Prologue
Voulgaris knows he can't beat the sportsbooks, at least in this fashion, forever.
Sports betting has always been one big game of cat and mouse between bookie and bettor, the former adjusting their methods as soon as they sense the latter has figured out a way to gain a consistent edge.

Even back in 2013 Bob said publicly that he was making less money every year, needing to keep increasing the amount of bets to maintain his margin.
But even if we are in the final chapter of what just might be the world's best sport betting run, that doesn't mean Voulgaris will be walking away from basketball: his ultimate goal is to one day own an NBA team.
His biggest challenge then might just be watching one game at a time.