Bruce Grobbelaar's Match-Fixing And Bribery Story Explained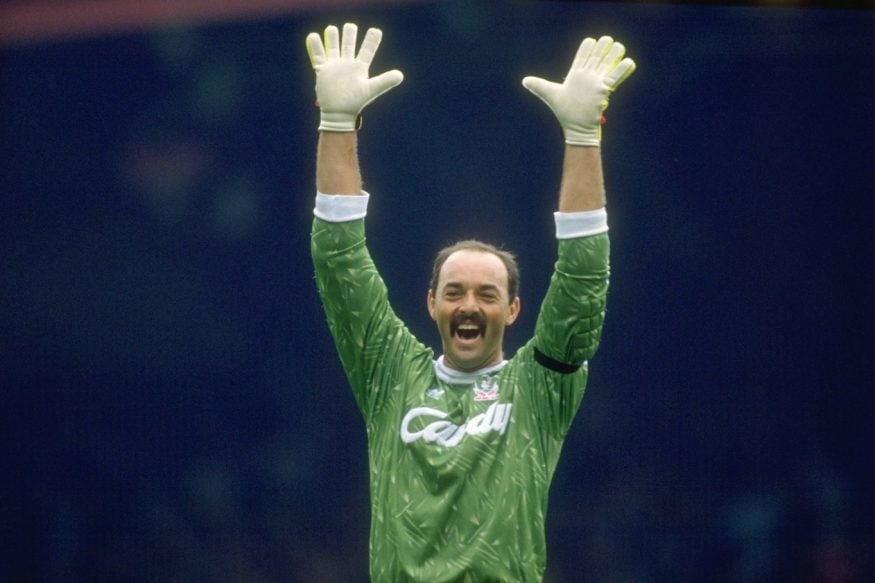 Bruce Grobbelaar is one of the most recognizable faces from 80s and 90s soccer in England.
The goalkeeper most famously played for Liverpool for 13 years, making 628 appearances for the club.
He enjoyed massive success with the Reds, winning the European Cup (the precursor to the Champions League), six league championships, three FA Cups, and three League Cups.
He was also known for his larger-than-life personality and was even one of the original proponents of goalkeeping gamesmanship during penalty shootouts.
He famously did 'spaghetti legs' in the 1984 European Cup final, which has inspired many a keeper since – we're looking at you, Emiliano Martinez!
But the Zimbabwean shot-stopper didn't always make headlines for the right reasons and, in 1994 was part of a match-fixing scandal. So, what exactly what happened?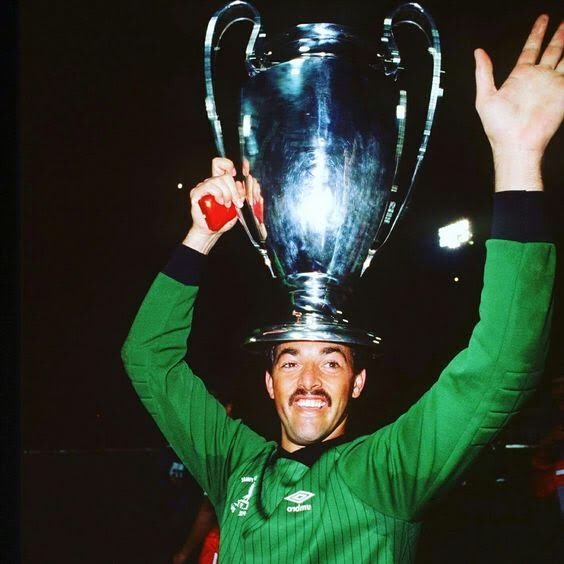 Match-Fixing Allegations
In November 1994, while Grobbelaar was in his 14th year with Liverpool, The Sun newspaper ran a front-page story accusing him of being involved in match-fixing during his time at Anfield.
The Sun obtained video footage of Grobbelaar explaining that he lost £125,000 (~$152,000) because he "accidentally" made a save in a match against Manchester United that he was allegedly trying to lose.
The video was recorded by The Sun with the help of Chris Vincent, a friend and former business partner of Grobbelaar who was struggling financially.
Vincent contacted the paper in 1994, claiming he would be able to secretly record Grobbelaar confessing to fixing matches.
The paper ran a story claiming that in the match against United, Liverpool went 3-0 down but sensationally fought their way back into the game to draw 3-3, at Grobbelaar's expense.
The keeper was charged with conspiracy to corrupt along with other top-flight professionals Hans Segers of Wimbledon and John Fashanu of Aston Villa (recently signed from Wimbledon).
They were said to be fixing matches for the benefit of Heng Suan Lim, a Malaysian businessman working on behalf of betting syndicates in Indonesia and Malaysia.
Trial And Verdict
Grobbelaar immediately protested his innocence and pleaded not guilty to the criminal charges brought against him in July 1995.
The case against Fashanu, Lim, Segers, and Bruce Grobbelaar went to trial 18 months later.
The defense for the goalkeeper claimed that he had actually been trying to trick Chris Vincent into thinking he had fixed matches.
Grobbelaar then allegedly hoped Vincent would act on this information in the future, and he would then report this to the police, catching Vincent out.
The video recordings showed Grobbelaar saying some pretty damning things in black and white, but his lawyers decided to call former Arsenal and Scotland goalkeeper Bob Wilson as a witness.
He had reviewed footage from matches Grobbelaar was supposed to have been paid to fix, including against Man United, and described his saves as "of the highest order at any level in the world."
This showed Grobbelaar must have been trying in those matches and was a big win for the Zimbabwean's legal team.
Heng Suan Lim admitted he had paid Segers and Grobbelaar significant amounts of money, but only for predictions in matches, not fixing.
This was against FA betting regulations but not illegal.
The jury in the trial could not reach a verdict, so a retrial took place in June 1997, nearly three years after The Sun ran their story.
In the second trial, the jury was once again unable to come to a verdict, and all of the accused walked free.
Grobbelaar vs. The Sun
Thanks to breaking betting rules and supplying Lim with inside information, Grobbelaar was fined £10,000 by the FA after the trial had finished.
But, this wasn't the end of the affair for the now ex-Liverpool keeper, who decided to sue The Sun for libel.
After a 16-day trial in 1999, Grobbelaar won the case and was awarded £85,000 in compensation. The Sun would also have to cover the legal fees accumulated by Grobbelaar in both trials.
But this verdict wasn't the end, and the newspaper appealed against the decision in the House of Lords. This time The Sun came out victorious, and the tables were turned on the Zimbabwean.
Grobbelaar's payout would be reduced to just £1, and he was now ordered to pay The Sun's legal costs.
The judge who ruled against Grobbelaar stated he had "acted in a way in which no decent or honest footballer would act and in a way which could, if not exposed and stamped on, undermine the integrity of a game which earns the loyalty and support of millions."
Grobbelaar couldn't afford this hefty legal bill, estimated to be around £500,000, so he was declared bankrupt.
Moving On From The Scandal
After the match-fixing scandal and ensuing aftermath finally settled, Grobbelaar returned to South Africa, where he was born.
He started a career in coaching, working for several clubs and the national team of his home nation of Zimbabwe.
He was married to Debbie from 1983 to 2008, so the marriage lasted throughout the peak of Grobbelaar's playing career and subsequent match-fixing controversy.
They have two children, Olivia and Tahli.
The match-fixing scandal was incredibly hard on Grobbelaar and his family.
In a 2005 interview, he said he considered suicide around the time of the allegations before stating "that would have been the action of a guilty person who does not want to go through the consequences."
Grobbelaar has featured in many charity matches and on various TV channels. He took part in ITV show Hell's Kitchen in 2009 and has worked as a pundit for different soccer competitions, including the 2010 World Cup.
In recent years he returned to football coaching. He was the goalkeeping coach for Zimbabwean side Matabeleland and, later, Norwegian club Øygarden FK.
Grobbelaar's Legacy
Despite the allegations made against "Brucie" and the damning video evidence that was recorded by The Sun, he is generally well-loved by football fans in England.
He is remembered for his on-the-pitch performances, not the controversy off it, which is a testament to how good a goalkeeper he was.
In 2006, he was voted 17th in a list of 100 Players Who Shook The Kop – effectively a 'fan favorite' list run by the official Liverpool FC website.
This is Grobbelaar's legacy. One of the finest players to have played for one of the biggest football clubs in the world.
Lead image: Twitter/LivEchoLFC