The Top 5 Super Bowl Winning Coaches Of All Time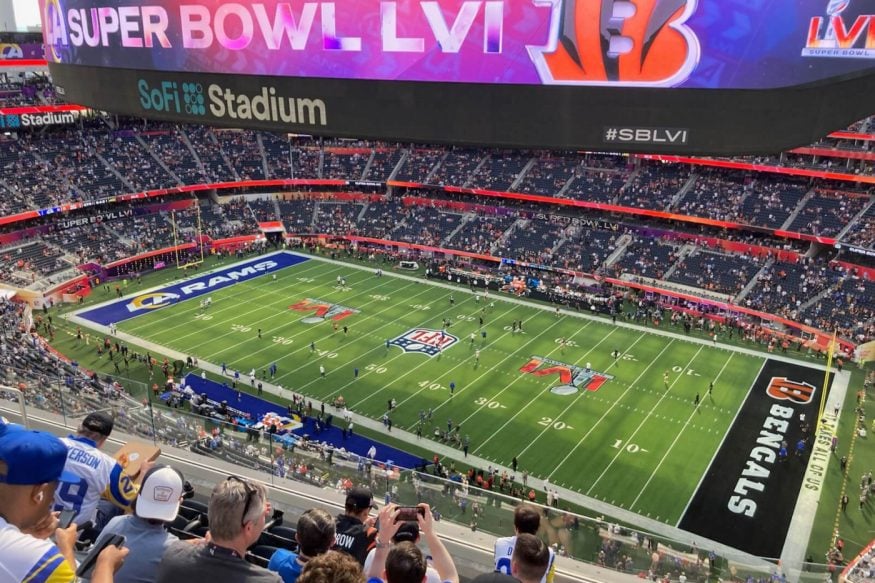 The NFL is home to some of the biggest egos in sport. The best battle it out each week to try and reign supreme over their rivals.
So, it goes without saying there are some prominent personalities – and not always on the field.
Some NFL coaches are larger than life and have dragged their teams to Super Bowl success over their careers. Of course, coaches are not idolized in the same way players are, but the great ones are put on a pedestal quite unlike any other in the world of sport.
In this article, we'll take a look at the greatest Super Bowl-winning coaches in the history of the NFL and why they deserve their status at the top of America's game.
1. Bill Belichick
Bill Belichick is a name synonymous with success.
He holds the NFL head coach records for most Super Bowl wins (six), most playoff wins (31), tied most playoff appearances (19), and championship game appearances (nine), to name but a few.
Across a 30-year NFL career, his teams have had a ruthless streak, and his success has been based on building a unit of the right players, not necessarily the best ones.
After all, Tom Brady, his partner in crime and most successful quarterback ever, was not a hot prospect coming into the NFL. He was selected in the sixth round of the NFL draft but was molded into the GOAT by Belichick.
Love him or hate him, no one can argue with the facts: Bill Belichick is the greatest NFL coach of all time.
2. Vince Lombardi
If you're going to name a trophy after someone, they better be good. It turns out Vince Lombardi was great.
The legend, who the NFL renamed the Super Bowl trophy following his death in 1970, won three NFL championships (pre-Super Bowl era) and the first two Super Bowls.
Lombardi had a 73.8% regular season win rate which was bettered by an outrageous 90% rate in the playoffs.
He's widely regarded as one of the greatest coaches in the history of US sport and takes his rightful place in the Pro Football Hall of Fame.
3. Chuck Noll
The Pittsburgh Steelers have won the joint most Super Bowls (six) in NFL history, and that is primarily thanks to Chuck Noll.
His Steelers team won four Super Bowls in six seasons, from 1974-1979, dominating their competition.
Noll never lost in the Super Bowl, with his team winning on all four occasions, and was elected to the Pro Football Hall of Fame in 1993 – the first year he was eligible.
Noll was also notably the first head coach in the NFL to start an African American quarterback and one of the first to hire Black assistant coaches.
His record and contribution to football development will be long remembered in Pittsburgh and beyond.
4. Bill Walsh
Bill Walsh was made head coach of the San Francisco 49ers in January 1979, but by the end of the 1980 season, he could have been forgiven for thinking a Super Bowl was one dream too far.
His team had finished the season with a 6-10 record, missing out on the playoffs.
Still, a certain Joe Montana was made starting QB midway through the season, and Walsh knew he was onto a winner.
The 49ers, led by Montana and Walsh, went on to win three Super Bowls from 81-88, changing the fortunes of this long-suffering franchise and creating one of the greatest offensive teams ever.
Like Chuck Noll, Walsh entered into the Pro Football Hall of Fame in 1993 and finished his career with an impressive 10-4 record in the playoffs.
5. Tom Coughlin
Tom Coughlin has the least Super Bowl wins of any head coach on this list (two), and there are several other coaches with more.
But "Colonel Coughlin" – as he was known by his players – deserves his place amongst the modern greats.
He took over as head coach of the New York Giants in 2004, following their 4-12 season in 2003. He didn't achieve overnight success but eventually led the team to two Super Bowls in 2008 and 2012.
He makes our list for masterminding one of the biggest upsets in NFL playoff history when the Giants beat the Patriots (coached by you know who) 17-14 at Super Bowl XLII.
Many sportsbooks had the Patriots as high as -13.5 favorites on the points spread.
The "Helmet Catch" – widely regarded as the best Super Bowl play ever – saw back up wide receiver, David Tyree, catch a touchdown pass by pressing the ball against his helmet.
This followed some Houdini level escapes from quarterback Eli Manning.
Coughlin's team shocked the football world with their victory against the unbeaten Patriots. The Pats were looking to become only the second team in history to win every game of the season, including the Super Bowl.
Thanks for the memories, Colonel.
Final Thoughts
It's important to acknowledge that some all-time great NFL coaches were missed off our list.
We easily could have included Shula, Landry, or Gibbs but our selections sum up what we think it takes to be a Super Bowl champ.
These five head coaches had unprecedented success over several seasons, often winning against the odds (and sometimes against each other).
If that doesn't summarize the spirit of football, we don't know what does.
Lead image: Redspork02/Wikimedia Commons