10 Boxers Who Started Late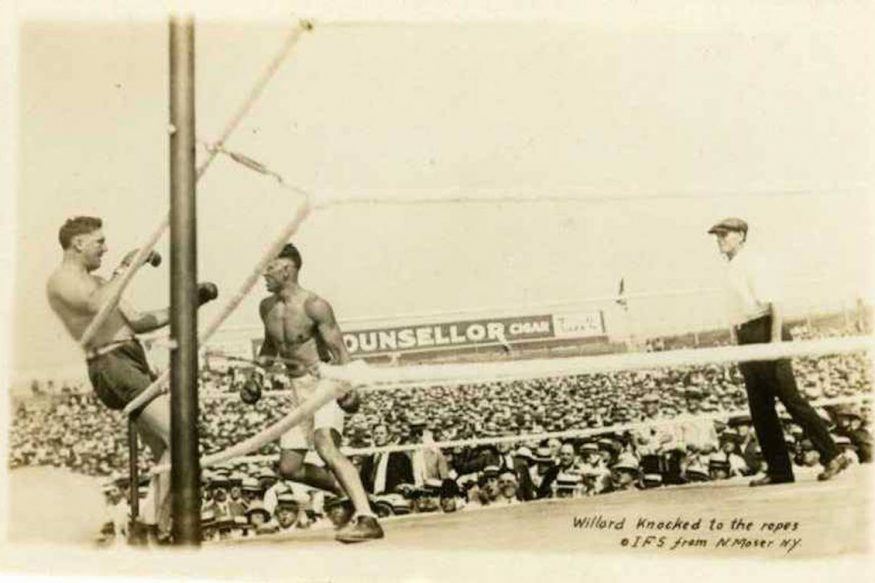 Not all fighters have been learning their craft from a young age. Many combatants do first step into boxing gyms as children, get involved as youthful amateurs and work their way up the pugilistic ladder.
There tends to be a stigma that in order to become a top fighter, you must start at a young age. But there are exceptions to that usual trend, and some began fighting much later in life before eventually stepping into the ring at an older age.
In no particular order, here are 10 fighters who got into boxing late and still managed to carve out successful professional careers.
1. Dwight Muhammad Qawi
Despite a very late start to his career, particularly in boxing terms, Dwight Muhammad Qawi (born Dwight Braxton) went on to enjoy a great career at the top.
The American finally got involved in the sport at the age of 25, starting when he was serving time in Rahway State Prison for armed robbery.
Despite his late start, Qawi captured world titles in two weight classes, reigning at both light-heavyweight and cruiserweight.
He enjoyed ring battles with the likes of Matthew Saad Muhammad, Michael Spinks, Leon Spinks, Evander Holyfield and George Foreman before retiring in 1998.
2. Ken Norton
Another eventual world champion to make a late start in boxing.
Ken Norton is believed to have got involved with the sport at around the age of 24 but he went on to have a huge impact nevertheless.
He's most regarded for his upset victory over the great Muhammad Ali in their first of three bouts.
Known as "The Black Hercules", he also went toe to toe with Larry Holmes, coming up narrowly short in 1978, before retiring three years later.
The former world heavyweight champion was inducted into the International Hall of Fame in 1992.
3. Rocky Marciano
One of the most legendary heavyweight champions in history was also a late starter in the sport.
The hard-hitting Rocky Marciano retired with an impressive undefeated record of 49-0, with 43 knockout victories, in 1955.
"The Brockton Blockbuster" didn't start boxing until he was 23, which is incredible considering the success he achieved throughout his devastating career.
He was the division king from 1952, beating Jersey Joe Walcott, Roland La Starza, Ezzard Charles, Don Cockell and Archie Moore during his reign, and is the only heavyweight champion to ever fully retire undefeated.
4. Sonny Liston
Considering the success he ultimately amassed throughout his career as a prize-fighter, it's surprising to know former heavyweight champion Sonny Liston didn't start boxing until he was 19.
The formidable and intimidating American puncher was a solid force during his era and won the title in 1962 when he knocked out Floyd Patterson inside one round.
He repeated that exact feat the following year in the first defense of his WBC crown, having then become the organization's inaugural title holder.
Liston was widely regarded as an unbeatable wrecking ball before suffering stunning back-to-back defeats at the hands of Muhammad Ali, who was still known as Cassius Clay in their first encounter.
5. Jess Willard
One of the largest heavyweight champions in history, Jess Willard was a true giant of the division and reigned for more than four years.
"The Pottawatomie Giant" famously knocked out Jack Johnson in 1915, as America's then "Great White Hope" inflicted "The Galveston Giant's" first ever defeat.
But, perhaps unfairly, he is remembered more for his severe and savage beating at the hands of Jack Dempsey in 1919.
The towering American incredibly didn't begin boxing until the late age of 27, which makes his career all the more admirable.
6. Luis Angel Firpo
Argentine pugilist Luis Angel Firpo is another late starter, taking up boxing at the age of 23 back in Buenos Aires.
He became the first Latin American in history to challenge for the heavyweight title in his 1923 clash with Jack Dempsey.
That famous showdown in New York is widely remembered as one of the greatest action-packed bouts ever, with Firpo knocking "The Manassa Mauler" out of the ring in the opening round before being stopped in the second himself.
Despite the loss, his popularity across Latin America was immense and the image of him sending Dempsey flying from the ring is one of the most famous in boxing history.
7. Clinton Woods
In spite of taking up the sport at 22 years of age, Clinton Woods eventually secured world honors at light-heavyweight.
The Yorkshireman became involved in a life of drugs and crime before finding boxing as a way out of his problems.
Sheffield's likeable former British champion made an unsuccessful step up to face the legendary Roy Jones Jr in 2002.
But he won the 175lbs world title three years later, made four defenses of his belt then lost it to Antonio Tarver in 2008.
Retirement came the following year when he failed to reclaim the strap he lost against Tavoris Cloud, but he enjoyed a top career to look back on after starting late on.
8. Deontay Wilder
The most destructive puncher currently in the sport and perhaps one of the biggest knockout artists in heavyweight history.
American giant Deontay Wilder has risen to prominence in recent years with his brutal stoppage successes.
But "The Bronze Bomber" wasn't working on his craft from a very young age, having only got involved in boxing at the rather late age of 20.
Wilder enjoyed a short but sweet amateur career, winning a Bronze medal at the 2008 Beijing Olympic Games, before embarking on his now esteemed professional career later that same year.
9. Antonio Tarver
Known as "The Magic Man", Antonio Tarver enjoyed a hugely successful amateur background, which culminated in a Bronze medal triumph in the 1996 Olympics in Atlanta, Georgia.
The American later went on to capture various light-heavyweight world titles and overcame several top names, including Montell Griffin and Roy Jones Jr.
But the Florida-born southpaw was somewhat of a late bloomer.
He initially began a brief stint in boxing at 10 years of age but eventually stopped for many years before getting into it properly at around 20.
10. Ron Lyle
Former world heavyweight title challenger Ron Lyle is another fighter to have got into boxing very late on in life.
He first donned his gloves while serving time in jail in his mid-twenties following a turbulent time in life early on.
The American contested for the undisputed heavyweight crown once when he collided with Muhammad Ali in 1975 but was stopped in 11 rounds.
He was involved in many crowd-pleasing matchups, most notably a Fight of the Year barnstormer against George Foreman in 1976, and holds wins over the likes of Oscar Bonavena, Jimmy Ellis, Earnie Shavers and Joe Bugner.
It's Never Too Late
The moral of the story here is simply that it's clearly never too late to make a start in boxing with the right amount of talent, serious determination and work ethic.
It's also evident that the majority of those fighters who do get involved in the sport later in life are in the larger divisions, typically heavyweights.
At that size, anyone can still carry their power at an older age, which is the case for most of the names on the list!
Other notable boxers who started late: Arthur Pelkey, Bernard Hopkins, Ray Mercer, Sergio Martinez, Anthony Joshua.
Something similar:
Sources:
https://shortboxing.com/top-10-greatest-boxers-who-started-late/
https://bleacherreport.com/articles/1392958-6-of-the-best-late-bloomers-in-boxing-history#slide6
https://www.ringnews24.com/2017/08/09/top-10-biggest-late-bloomers-boxing/