Who Has The Most Touchdowns In NFL History?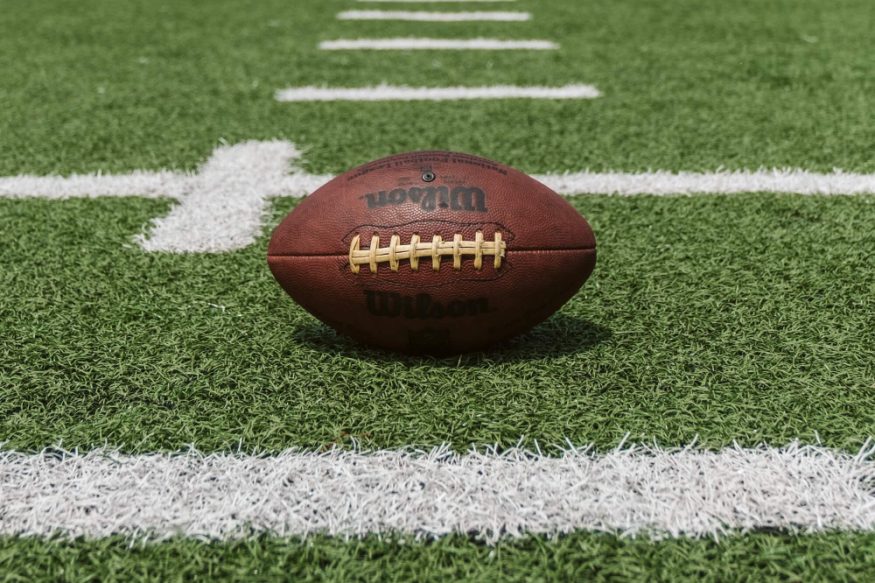 Football fans love a stat but, as the saying goes, the only stat that matters is the score. So, which quarterback has amassed the most in NFL history?
We take a look at the top 10 in this article, as well as in the game that matters the most – the Super Bowl. Who are the top touchdown performers in the big show? Keep reading to find out.
Most Touchdowns By A Quarterback
Unsurprisingly, the top 10 touchdown scorers in the history of the NFL are all quarterbacks. Jerry Rice has the most career touchdowns for a non-quarterback with 208, but he's not even close to beating the no.10 on our list.
Note: All stats in this article are for regular-season games only.
10. Eli Manning (2004-2019) – 373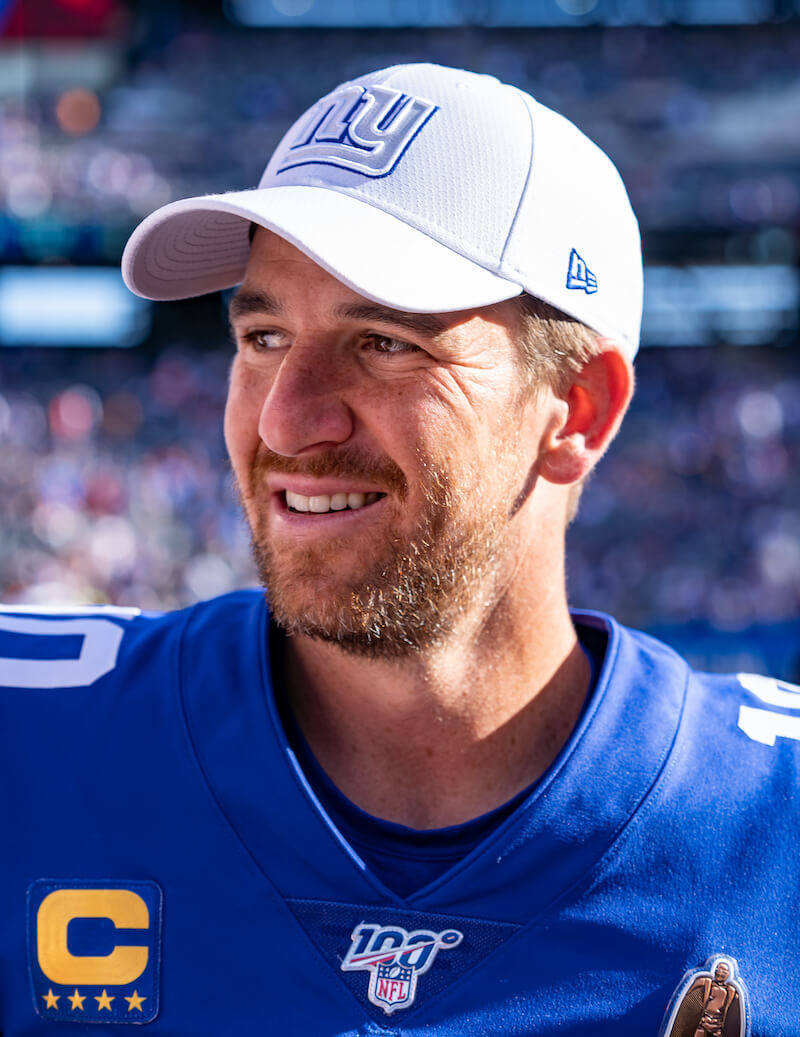 Sorry to ruin the surprise; this isn't the only Manning brother on this list (but more on that later).
Former 2x Super Bowl champ and no.1 draft pick Eli Manning sits at number 10 on the list of total career touchdowns. In his NFL career, he clocked an impressive 373 total touchdowns (366 passing, 7 rushing) and 57,023 yards.
9. Matt Ryan (2008-present) – 394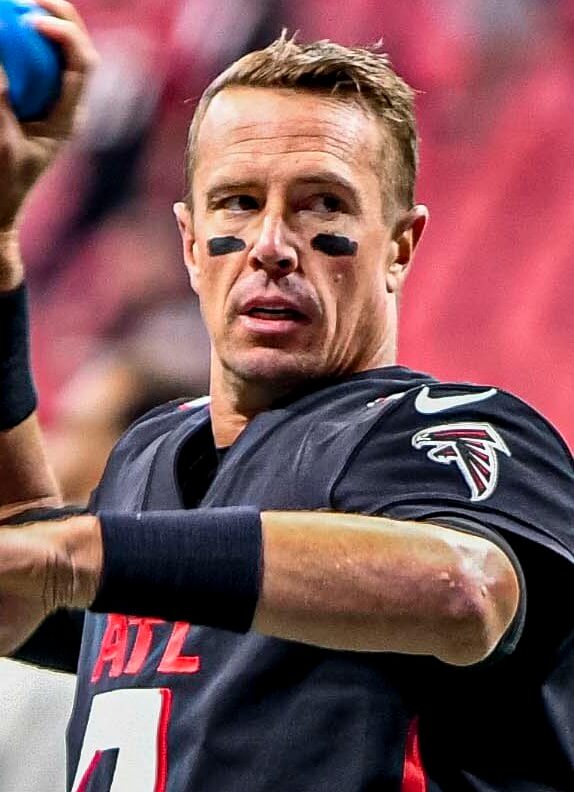 The NFL MVP from 2016, Matt Ryan has had an outstanding career despite never picking up a Super Bowl ring (don't mention Super Bowl LI).
Up to the end of the 2022/23 season, he has a total of 394 career touchdowns (381 passing, 13 rushing).
8. Dan Marino (1983-1999) 420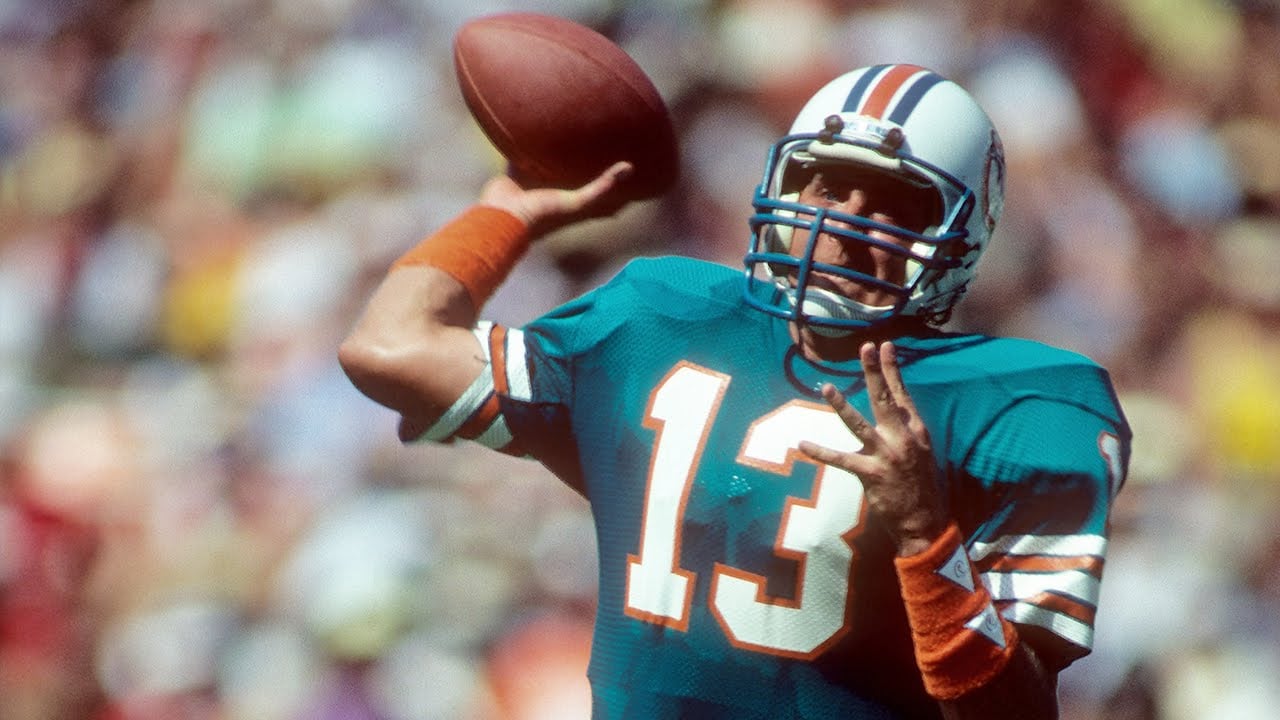 Miami Dolphins legend Dan Marino is another who makes the all-time TD list without ever claiming football's ultimate prize.
At the time of his retirement, Marino had a list of NFL records as long as your arm, but they have been slowly whittled away by the remaining QBs on this list.
In total, Marino recorded 429 career touchdowns (420 passing, 9 rushing).
7. Philip Rivers (2004-2020) – 424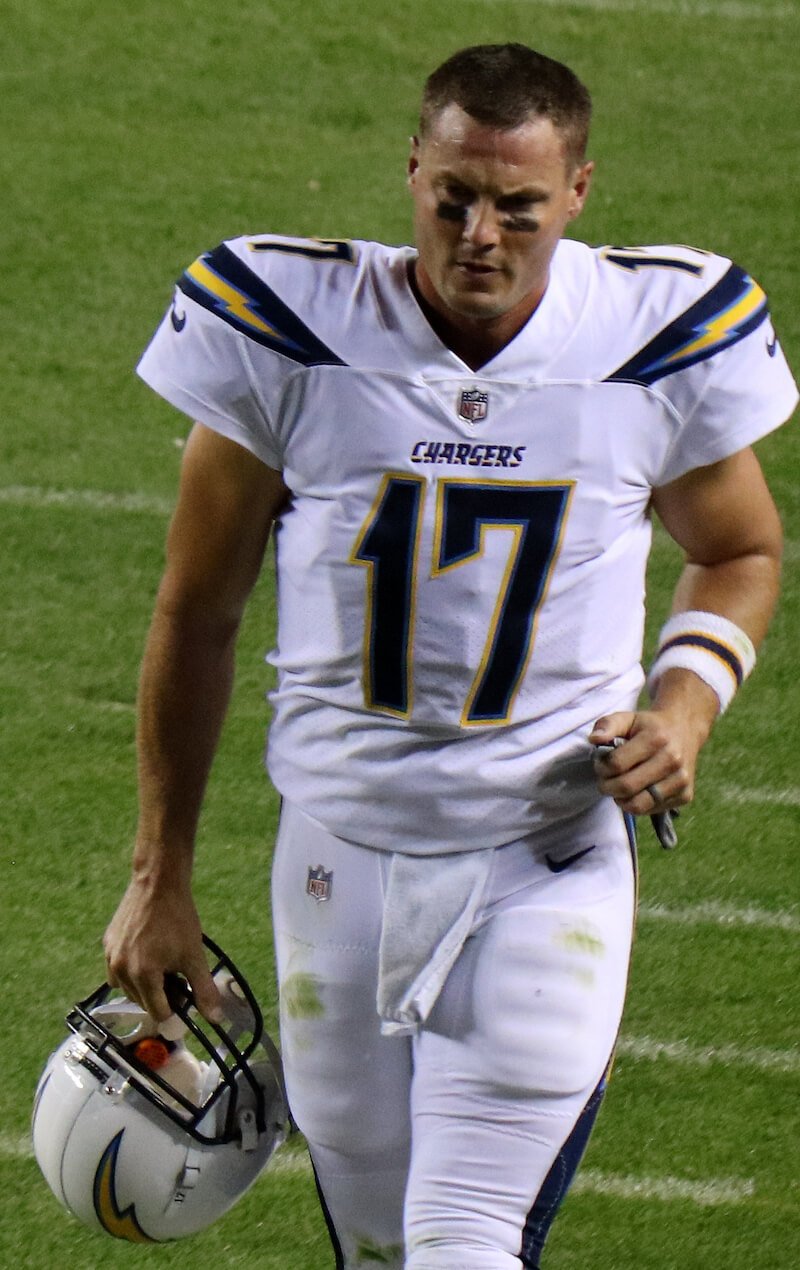 In his time with the San Diego/Los Angeles Chargers, Phillip Rivers started an awesome 224 consecutive games (2006-2019).
This longevity and durability, combined with his passing skill, accounted for a total of 424 career touchdowns (421 passing, 3 rushing).
? How Many Kids Has Philip Rivers Got?
6. Ben Roethlisberger (2004-2021) – 438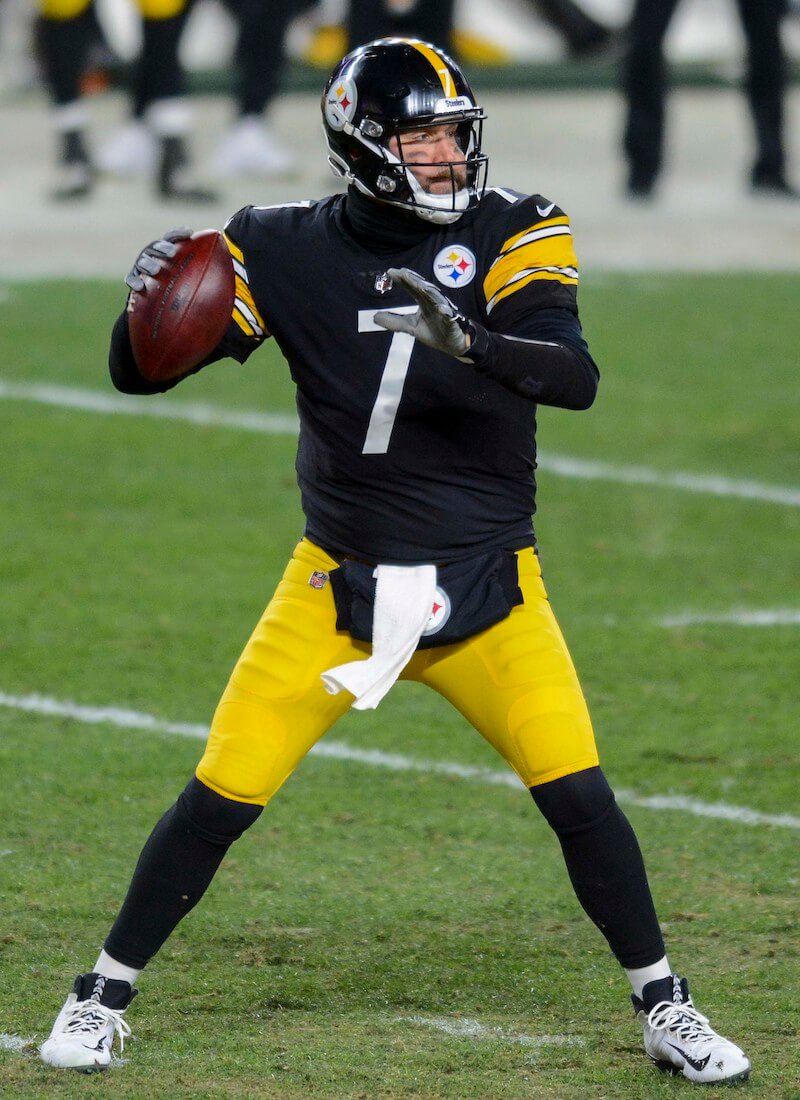 "Big Ben" spent his entire 15-year career with the Pittsburgh Steelers and he enjoyed a lot of success.
Roethlisberger got his hands on two Super Bowl trophies and had great connections with his receivers. He has a career total of 438 touchdowns (418 passing, 20 rushing).
5. Aaron Rodgers (2005-present) – 510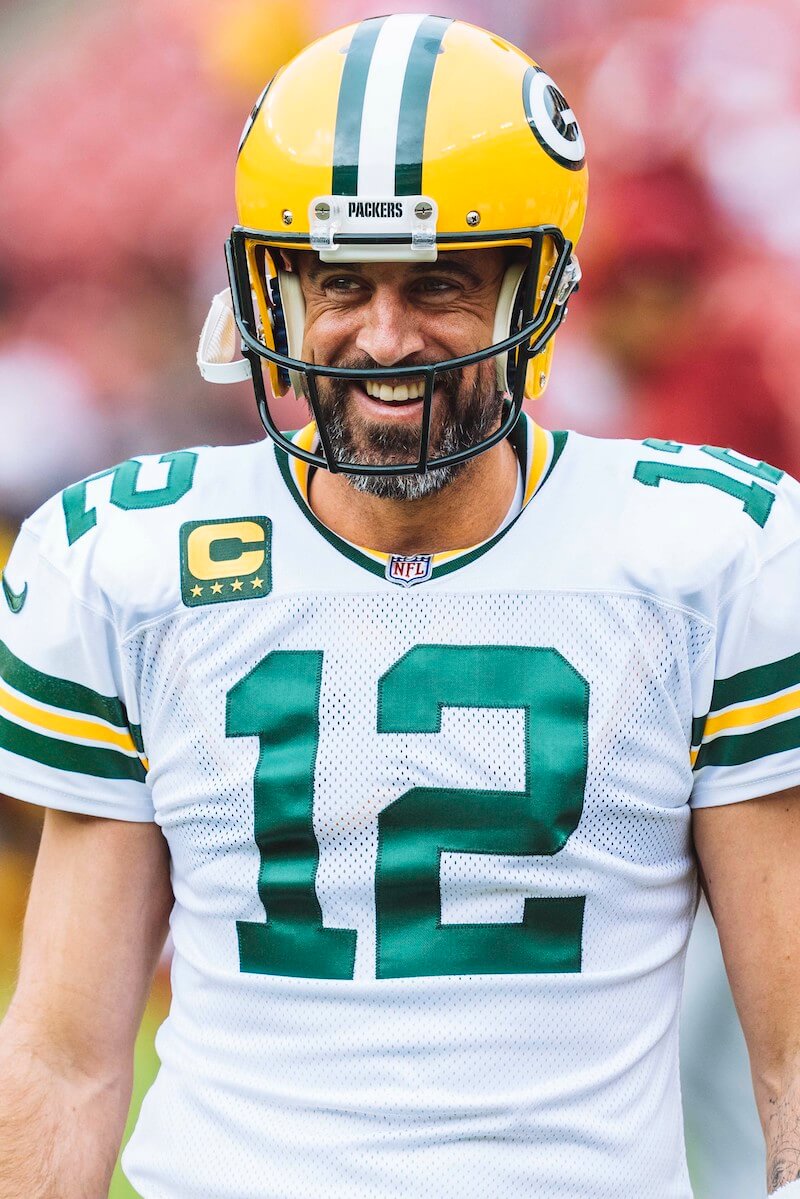 Another one team man, Aaron Rodgers has had a glittering NFL career that includes a Super Bowl ring, a Super Bowl MVP, and 4 NFL MVP trophies.
Rodgers is still active, so he could add to his career total, but at the time of writing, he has 510 total touchdowns (475 passing, 35 rushing).
4. Brett Favre (1991-2010) – 522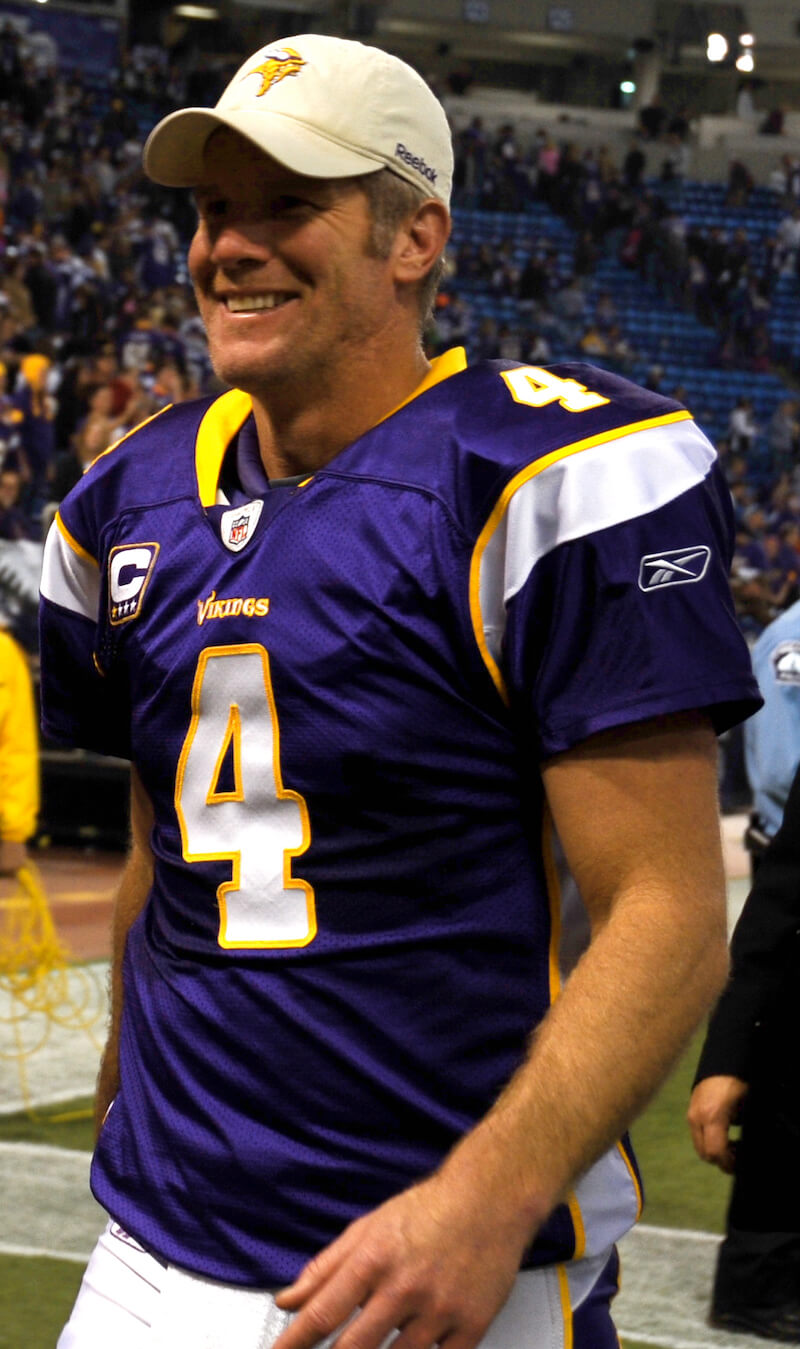 Like no.5 on the list, no.4 is occupied by a famous Green Bay Packers QB, Brett Farve.
And like all of the other players on this list, the Super Bowl XXXI champ's career touchdowns is in a large part thanks to his longevity.
In 20 seasons in the NFL, Farve recorded 522 total touchdowns (508 passing, 14 rushing).
3. Peyton Manning (1998-2015) – 557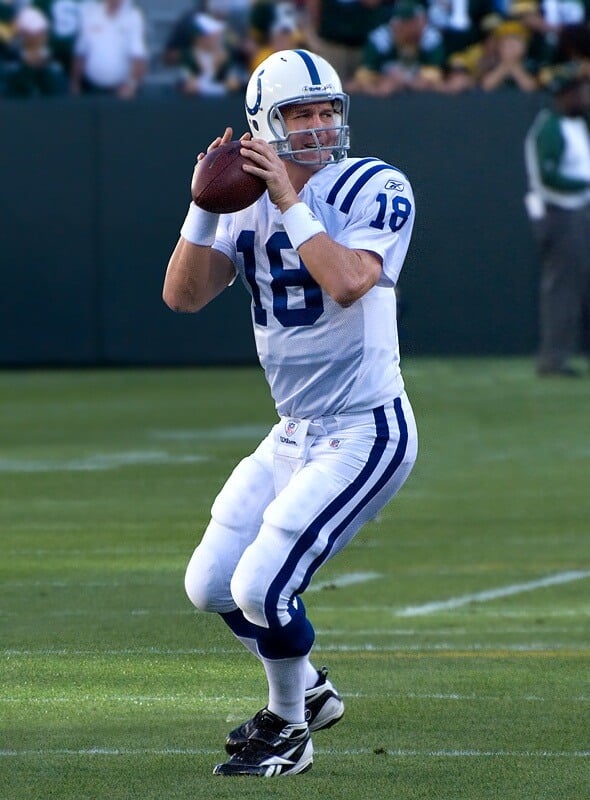 The Manning brothers occupy the no.10 and no.3 spots on our list of all-time NFL touchdowns. Not bad for one family.
Like Eli, Peyton Manning was a no.1 draft pick when he entered the NFL and has two Super Bowl rings to his name. He has a career total of 557 touchdowns (539 passing, 18 rushing).
2. Drew Brees (2001-2020) – 596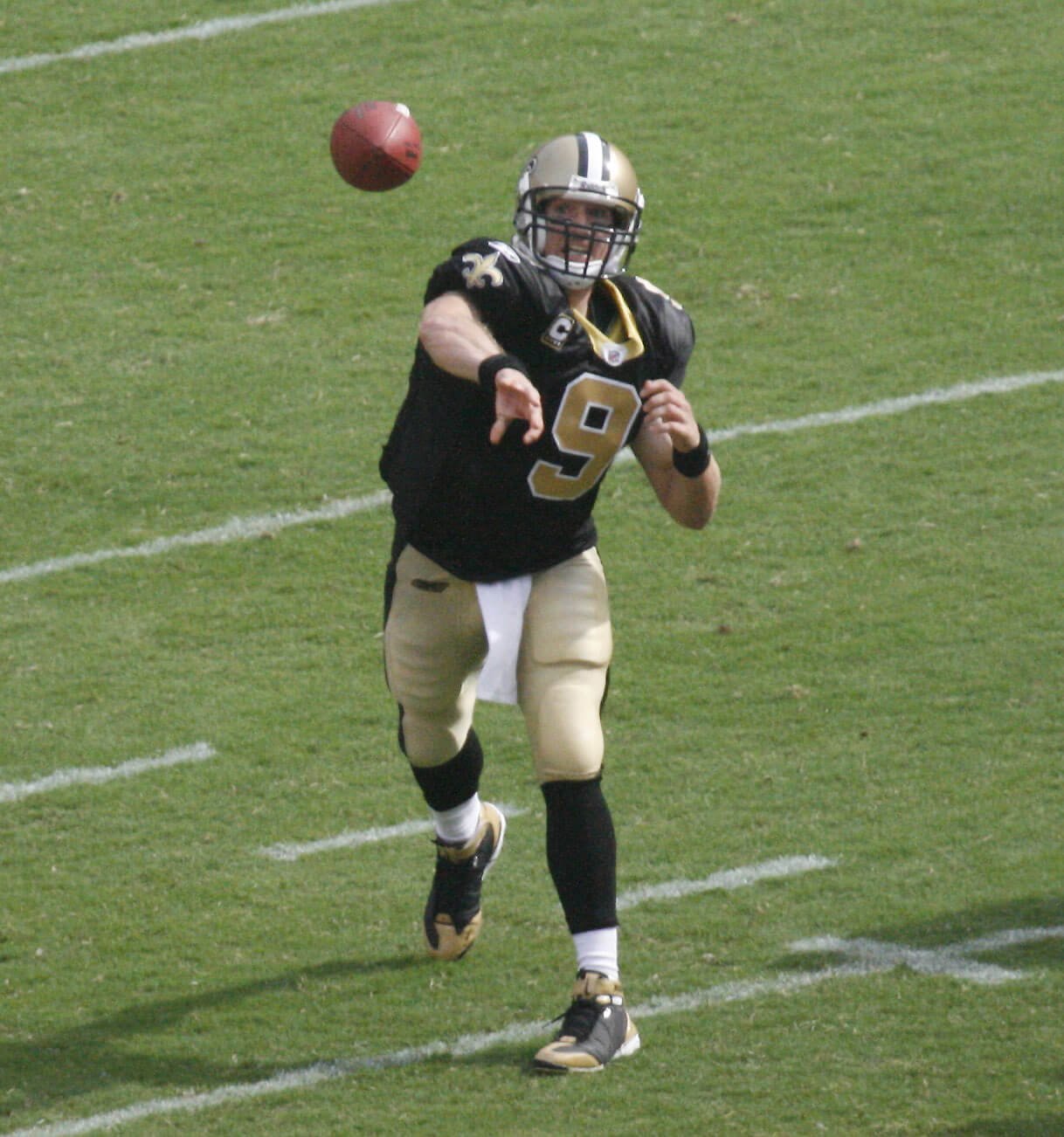 Only a select few players have spent more time in the NFL than Drew Brees.
"Breesus" as he is affectionately known by New Orleans Saints fans, completed 20 seasons in the NFL and was consistently one of the best offensive players in the league for many years.
The Super Bowl XLIV champion and MVP led the league in passing seven times and in passing touchdowns four times, so it's no surprise he sits so high on this list.
In his illustrious career, he had a total of 596 touchdowns (571 passing, 25 rushing).
1. Tom Brady (2000-present) – 677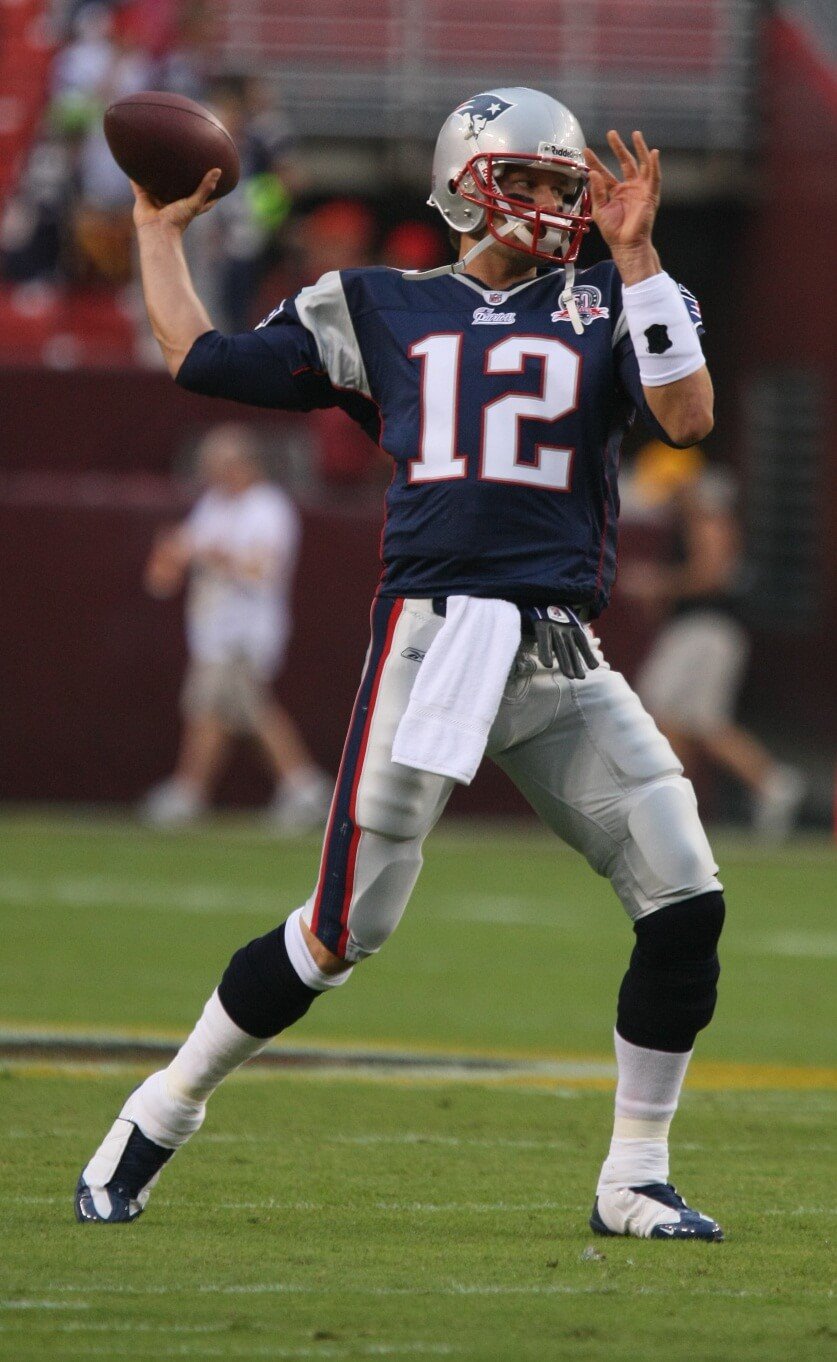 The number one spot on this list surprises nobody who knows anything about football. If you're wondering about any NFL record, chances are Tom Brady holds it.
The seven-time Super Bowl champ recently announced his retirement from the NFL for the second time in two years and this time it looks like he means it.
The GOAT is the only man in NFL history to have achieved more than 600 touchdowns.
With (statistically at least) a career total of 677 touchdowns so far (649 passing, 28 rushing), it's unlikely that this total will ever be matched – especially not by another 6th round pick.
Most Touchdowns In Super Bowls
Quarterbacks also dominate the list of most career touchdowns in Super Bowls, but not exclusively.
Rob Gronkoswki is the only tight end on the list, and he recorded an impressive five TDs in five Super Bowl appearances thanks to his connection with Tom Brady.
Emmitt Smith, one of the greatest running backs in the history of the league, also secured five touchdowns in just three Super Bowl games for the Dallas Cowboys.
The final non-quarterback on this list is the consensus greatest wide receiver in football history, Jerry Rice. "World" caught an incredible eight touchdown passes in Super Bowls in just four games, coming out as champ in three.
And no prizes for guessing who's no.1 on this list…
T-8. Troy Aikman, Emmitt Smith, Rob Gronkoswki, Brett Farve (5)
7. Steve Young (6)
6. Kurt Warner (6)
5. Roger Staubach (8)
4. Jerry Rice (8)
3. Terry Bradshaw (9)
2. Joe Montana (11)
1. Tom Brady (21)
Lead image: Dave Adamson/Unsplash