Top 10 Richest NFL Players Ever
It's no secret that today's NFL players get paid huge amounts of money.
In fact, the five largest NFL contracts ever were all given to players over the last few years.
The biggest of the lot belongs to Patrick Mahomes, quarterback for the Kansas City Chiefs who signed a 10-year contract worth an eye-watering $450 million.
Salaries are not the only way for NFL players to make their money. Instead, many current and ex-players make even more off the field through starting businesses, gaining sponsorships, and taking part in broadcasts.
All of this means that the very richest NFL players are not always those with the biggest on-field salaries.
But who exactly are the richest NFL players of all time? Do any current players make it on to the list? And how many millions does it take to become one of the wealthiest NFL players in history?
Find out below, starting with the 'poorest'…
10. Russell Wilson – $165 Million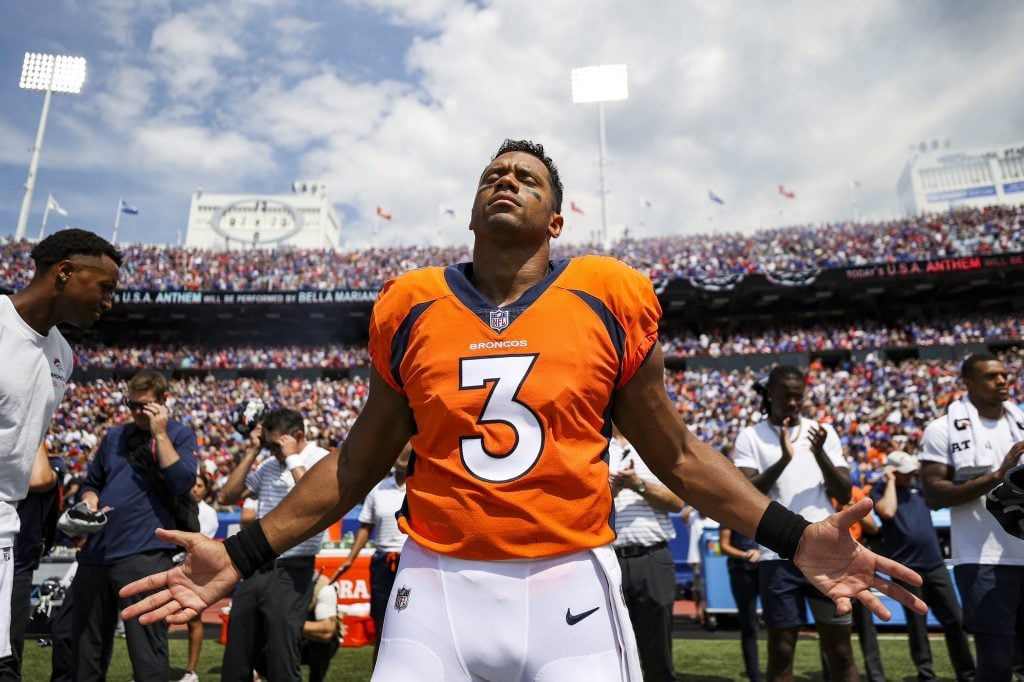 The 10th richest NFL player ever is Russell Wilson, the Denver Broncos' quarterback who is currently having a season he'd probably like to forget.
It might seem like a long time ago, but it's only been a few years since Wilson was dominating with the Seattle Seahawks, a team he was drafted by in 2012 and won the Super Bowl with in 2014.
Clearly attracted by his skills, the Denver Broncos offered Wilson a massive $242,588,236 contract for 5 years, which earns him around $49 million per year.
Add to this Wilson's impressive range of endorsement deals including Nike, as well as Amazon and it's not hard to see how he has built such a huge fortune.
9. Eli Manning – $170 Million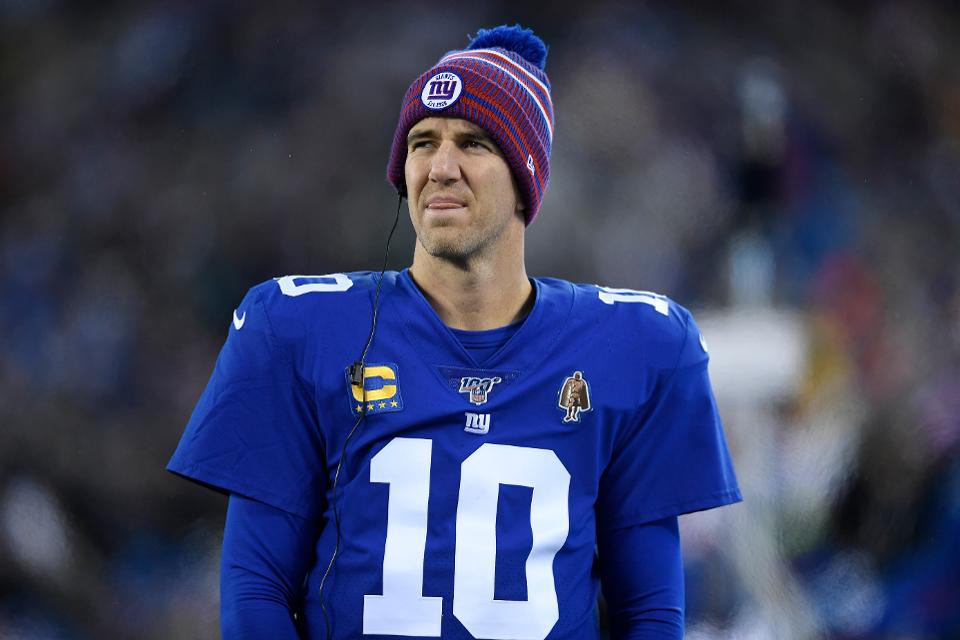 While not the highest ranking Manning on our list, Eli has earned himself a very respectable fortune worth around $170 million.
After attending the University of Mississippi, Manning was drafted in 2004 by the New York Giants, a franchise he would spend his entire career with, before retiring in January 2020.
During this time, the Giants won the Super Bowl twice and Manning was named Super Bowl MVP on both occasions.
From his football salary alone Manning earned $252.3 million, which – at the time – made him the highest earning NFL player in history.
Since retiring, Manning has continued to make millions through broadcasting contracts with top companies such as ESPN.
8. Aaron Rodgers – $200 Million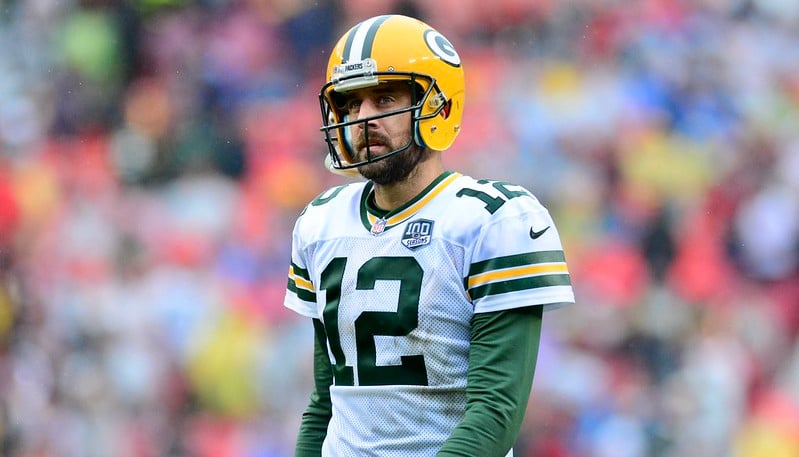 Drafted 24th overall by the Green Bay Packers in 2005, Aaron Rodgers played backup to NFL star Brett Favre for his first few seasons before taking over in 2008.
It only took 3 years for Rodgers to lead the Packers to a Super Bowl victory, a game they won 31-25 against the Pittsburgh Steelers.
As one of the best quarterbacks to ever play the game, Rodgers is among the highest-earning NFL players of all time, with his career long salary takings being worth more than $260 million.
Rodgers's current annual salary of $50,271,667 is an NFL record and he further adds to his wealth through endorsing many brands including Adidas and State Farm.
He even owns a small percentage of NBA franchise The Milwaukee Bucks!
7. Steve Young – $200 Million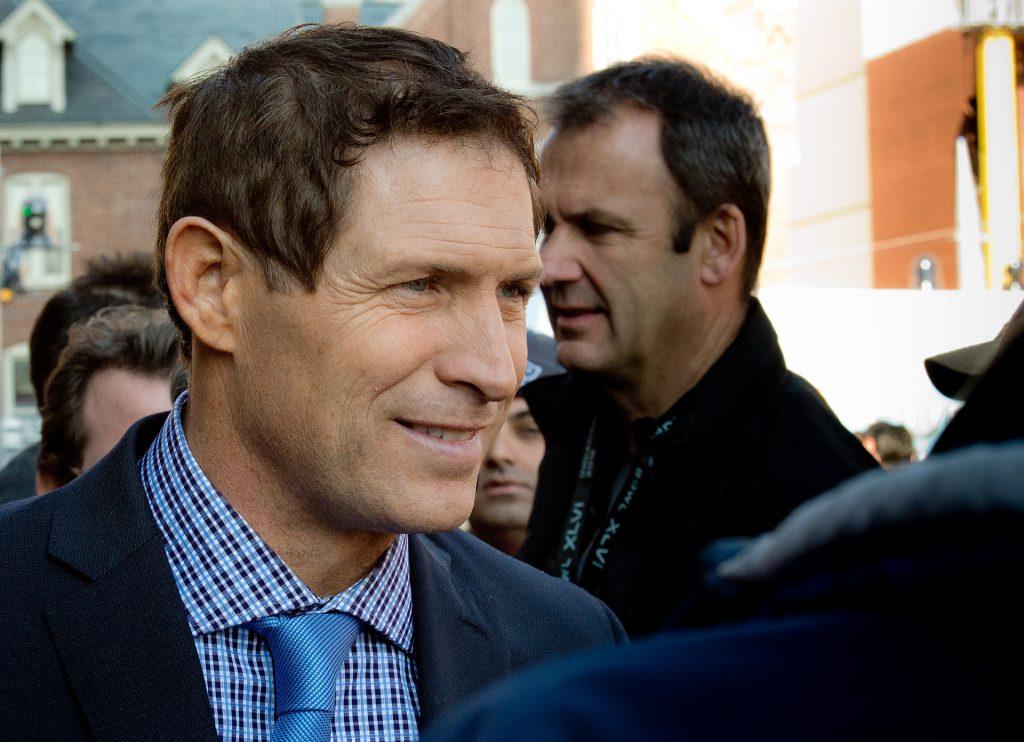 Next up we have Steve Young, another quarterback. He played 13 of his 15 seasons with the San Francisco 49ers, winning the Super Bowl an impressive three times.
Two of these Super Bowls came during the four years Young played as a backup behind legend Joe Montana. However, Young did start and won Super Bowl XXIX, earning the Super Bowl MVP in the process.
While Young made millions on the pitch, most of his wealth came during retirement when he co-founded a private equity firm called Huntsman Gay Global Capital.
At the moment, the firm has nearly $7 billion in cumulative capital commitments and since 2005 has completed transactions with a total value of over $68 billion.
6. John Madden – $200 Million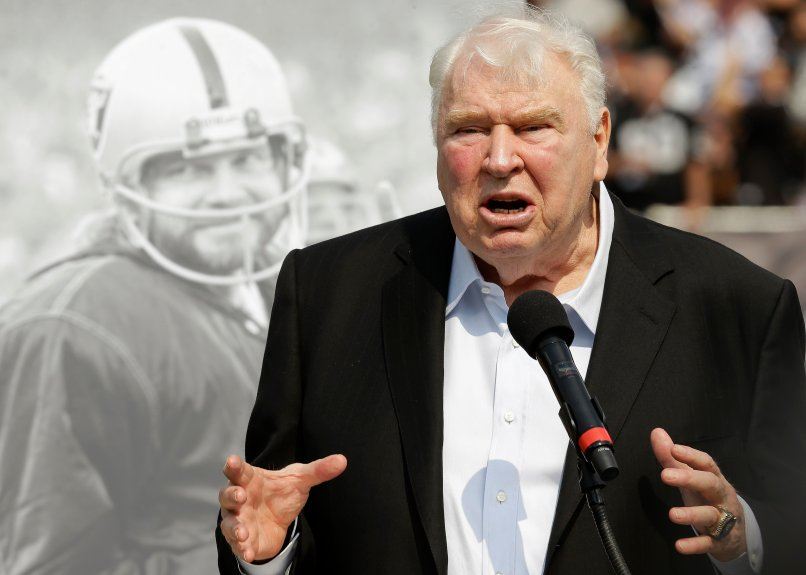 There's no doubting that John Madden was one of the most famous football coaches of all time.
What people don't often realize, though, is that he was also a member of the Philadelphia Eagles practice squad in the 1958 season, playing tackle until an injury ended his career.
While Madden earned a lot of money as a coach, he made most of his fortune through his association with the hit game franchise "Madden" from EA Sports. His yearly earnings from the game were reported at being around $14 million.
Madden also got considerable sums of money from broadcasting. He starred in commercials for a variety of companies, including Verizon Wireless, Miller Lite, and Outback Steakhouse.
5. Peyton Manning – $250 Million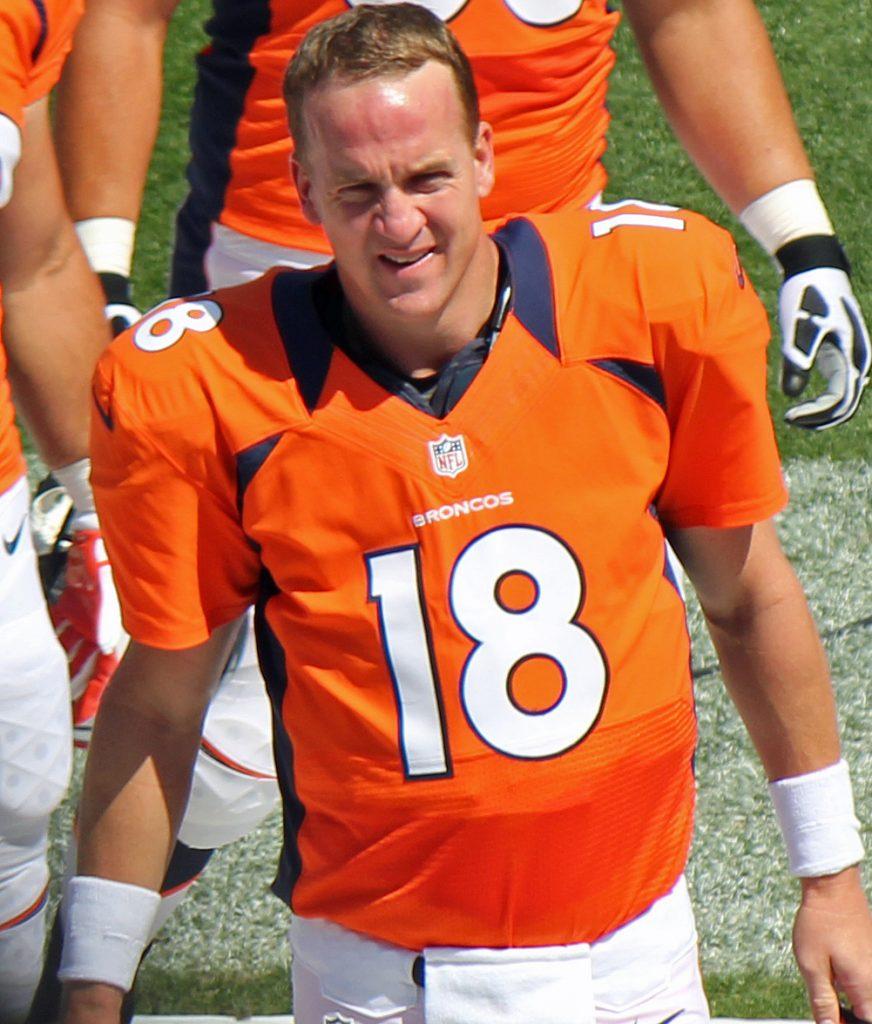 Pretty much everyone in the United States has heard of Peyton Manning.
The two-time Super Bowl winner and 14 x Pro Bowl player spent most of his career as quarterback at the Indianapolis Colts, before spending a few years playing with the Denver Broncos.
Just like his brother Eli, Peyton Manning loves endorsements and has earned money from a huge number of companies, including ESPN and MasterCard.
At one point Manning owned 31 Papa John's franchises and in more recent years he has made money investing in new trends such as NFTs.
4. Tom Brady – $250 Million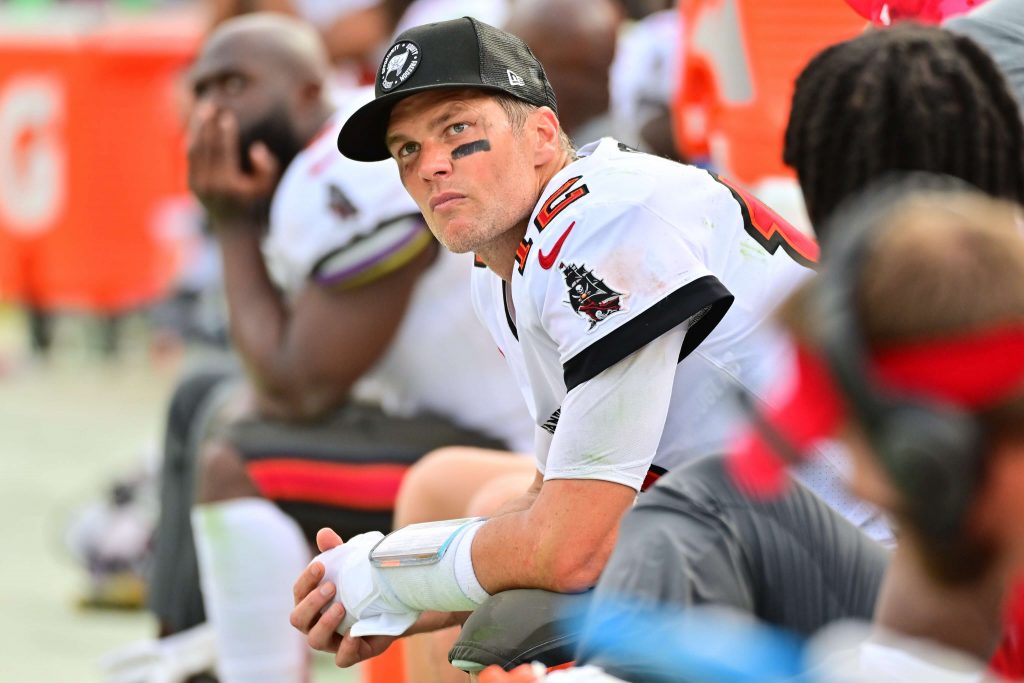 The GOAT spent 19 seasons with the New England Patriots, winning six Super Bowls before a blockbuster trade took him to the Tampa Bay Buccaneers where he won another Super Bowl, taking him to an incredible total of seven.
A number he hopes to add to in this, his 23rd NFL season, after backtracking on his decision to retire.
Forbes calculated that in 2022 alone Brady made $75 million thanks to his incredible salary and huge off-pitch earnings, with endorsements from brands like Aston Martin, Under Armour, and Tag Heuer.
The fact that Brady is worth such an incredible amount of money is even more impressive when you learn he turned down higher salaries during his time at the New England Patriots.
All in all, Brady is said to have given up around $60 million so the Patriots could invest in building a better, more competitive team around him.
3. Fran Tarkenton – $300 million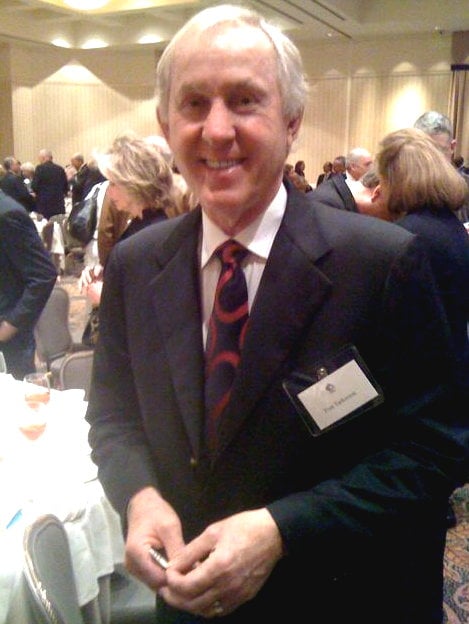 Fran Tarkenton was a quarterback in the NFL for 18 seasons. He played most of these seasons for the Minnesota Vikings and went to the Super Bowl three times with them, losing all three to different opponents.
When he retired after the 1978 season, Tarkenton was seen as one of the best quarterbacks to have ever played the game thanks to his ability to pass the ball and scramble for yards using his legs.
Interestingly, it wasn't Tarkenton's footballing career that made him incredibly rich, but what came after.
During retirement Tarkenton became involved in computer software and launched a software company called Tarkenton Ware, a business that earned him huge amounts of money.
Apart from computer software, Tarkenton has written many books, is a major shareholder in Apple, and also owns a financial-planning business.
Not bad for someone who only earned $1 million during their playing career.
2. Roger Staubach – $600 Million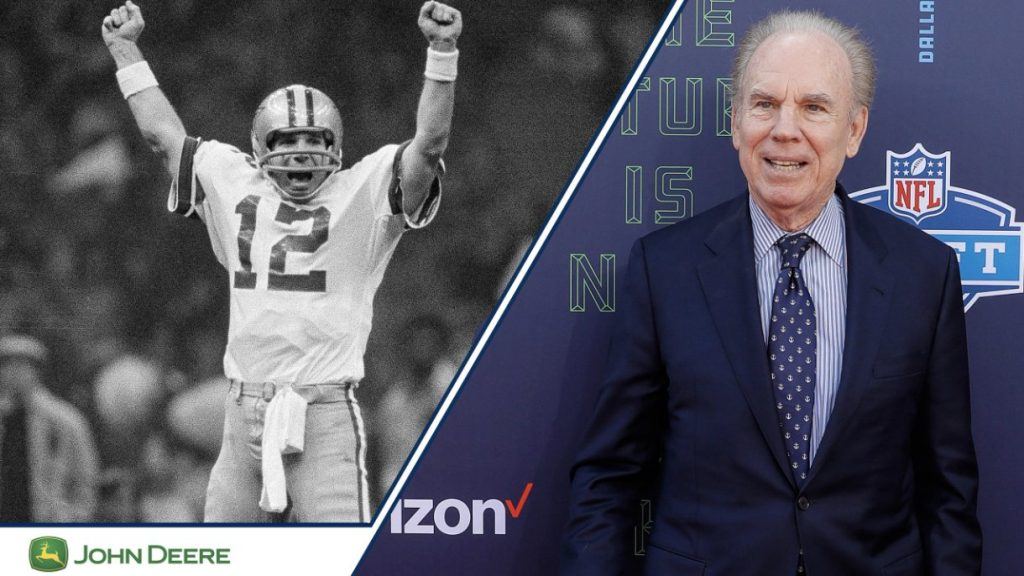 Next up is another player you probably didn't expect to be so rich – Roger Staubach.
The former Dallas Cowboys quarterback and two-time Super Bowl winner played for 10 years, retiring in 1979.
While Staubach certainly made a good living from the Cowboys, most of his riches have come from other businesses.
The Staubach Company was a real estate business he was a partner in, and it sold for $613 million in 2008.
He has also earned money from advertisements and color commentary.
1. Jerry Richardson – $2 Billion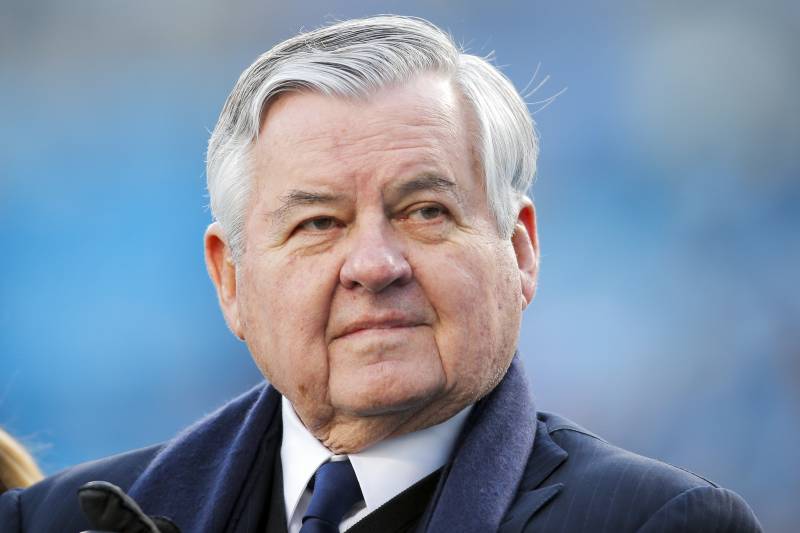 At number one on our list of the richest NFL players ever is Jerry Richardson.
The former owner of the Carolina Panthers – a franchise that was sold for $2.3 billion in 2018 amid misconduct allegations – was a halfback who played in the late 1950s.
Richardson played for the Baltimore Colts and won he won the 1959 NFL Championship.
Richardson didn't get rich from football though. Instead, he earned money via Hardee's franchises, with his first coming in 1961.
He would end up owning 50% of Hardee's, as well as having interests in many other businesses. By 1993, he was rich enough to establish the Carolina Panthers, the NFL's 29th franchise.
This meant he became one of only two NFL players to have ever owned a franchise.
How Much Do NFL Players Make?
The average NFL player earns around $2.7 million per year.
But while some, such as Patrick Mahomes and Tom Brady, earn tens of millions a year, not everyone in the NFL has salaries this high.
Actually, many rookies are paid the league minimum, which for the 2022/23 season is $750,000.
If you break salaries down by position, quarterbacks earn the most by far, with NBC reporting the average salary for players in this position to be over $7 million.
Up next are wide receivers who earn an average of $2.8 million, although superstars such as Tyreek Hill are raking in as much as $30 million.
On the defensive side, the highest earners tend to be top quality edge rushers like Myles Garrett who signed a five year contract worth $125 million with the Cleveland Browns.
However, the highest paid defensive player for the 2022 season is the defensive tackle, Aaron Donald who is netting $31.7 million for the year.
NFL vs Other Sports Stars
Given these huge salaries it might surprise you to discover that NFL players do not have the highest average salaries of sports players in the world, or even in America.
Actually, NBA players have a much higher average wage of around $8 million.
But when it comes to the superstars' on-field earnings, NFL players can expect to be paid a similar amount as the World's best soccer players including Neymar, champion boxers like Tyson Fury and even the top Formula 1 drivers.
Lead image: Keith Allison/Wikimedia Commons