The Top 10 Tallest Jockeys Of All Time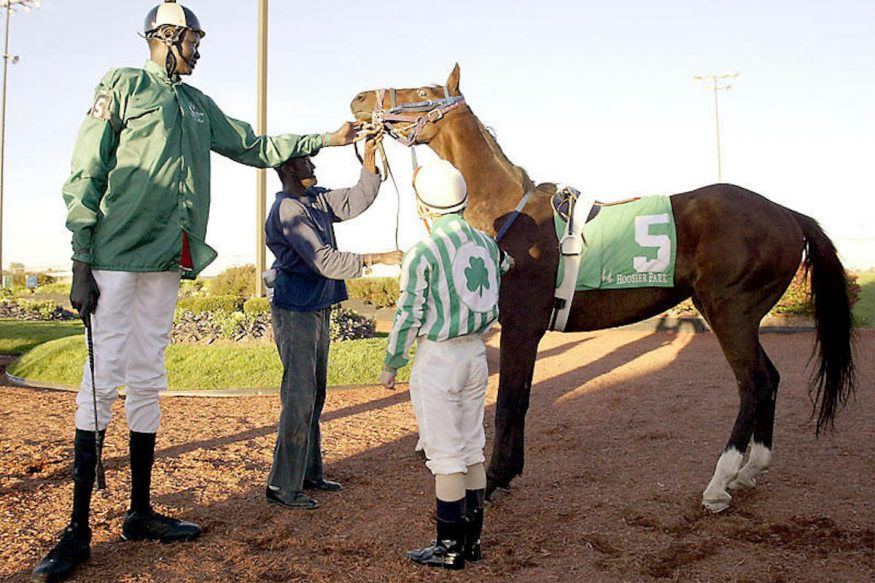 While being tall provides advantages in a lot of sports, horse riding isn't one of them. Extra height means more weight and with the sport's strict restrictions, every pound matters.
Over the years there have been some tall jockeys that have managed to find success on the track. In fact, some of the best horse jockeys ever were taller than you might think. 
But when it comes to the tallest of all time, jockeys need to be more or less six foot to break into the top 10. 
This means some very famous names from weighing rooms worldwide like Steven Arnold, Richard Hughes, Tony McCoy, Ruby Walsh, and Johnny Sellers – the tallest jockey ever to win the Kentucky Derby – didn't make the cut.
Those that did prove the point that champion jockeys can come in all shapes and sizes.  
10. Ryan Mania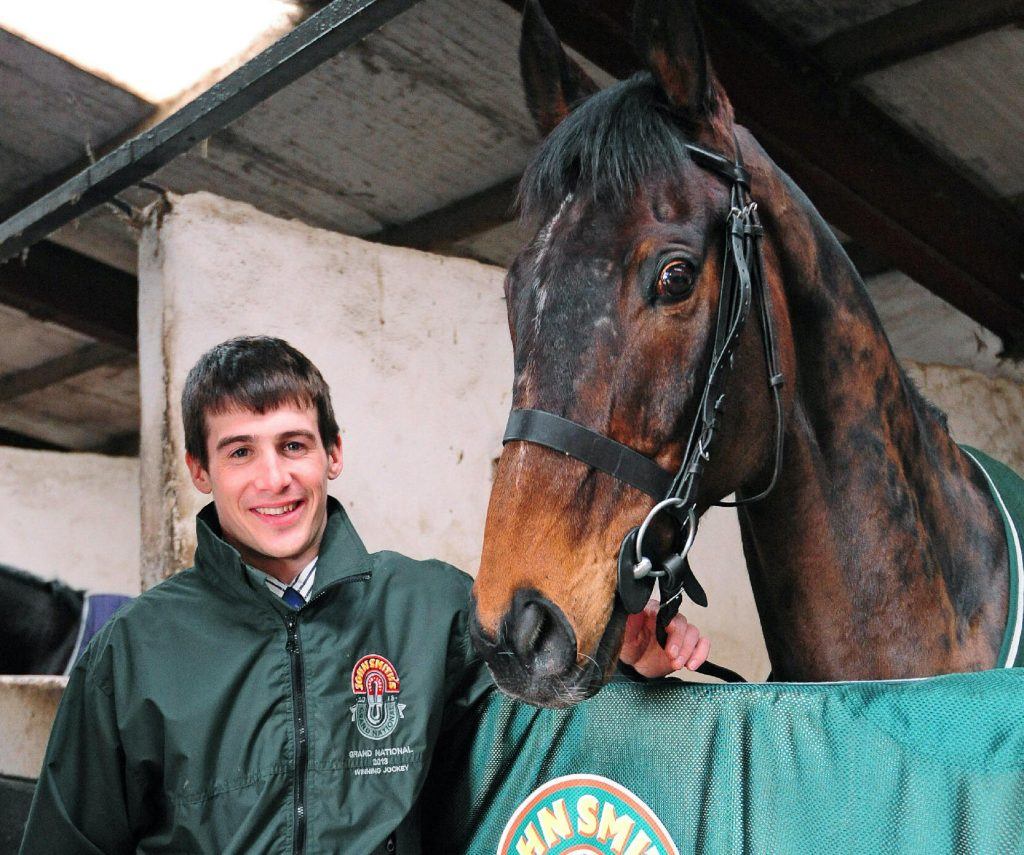 Country: Scotland
Height: 5ft 11iin (1.8m)
Auroras Encore sprung a 66/1 shock in the 2013 Grand National for north of England trainer Sue Smith under tall Scottish jumps jockey Ryan Mania.
The following day 23-year-old Mania suffered a broken vertebrae in his neck after falling from Stagecoach Jasper during a race at Hexham. 
After battling back from injury, Mania began to struggle with his weight and retired from professional racing at the age of 25. 
He soon became assistant to Scottish racehorse trainer Sandy Thomson, but improvements in sports nutrition helped him manage his weight more effectively. 
Mania returned as a jockey during the fall of 2019.
In December 2022, Mania pulled off an incredible feat winning nine races in a row when his horses finished the course. 
9. Andrew McNamara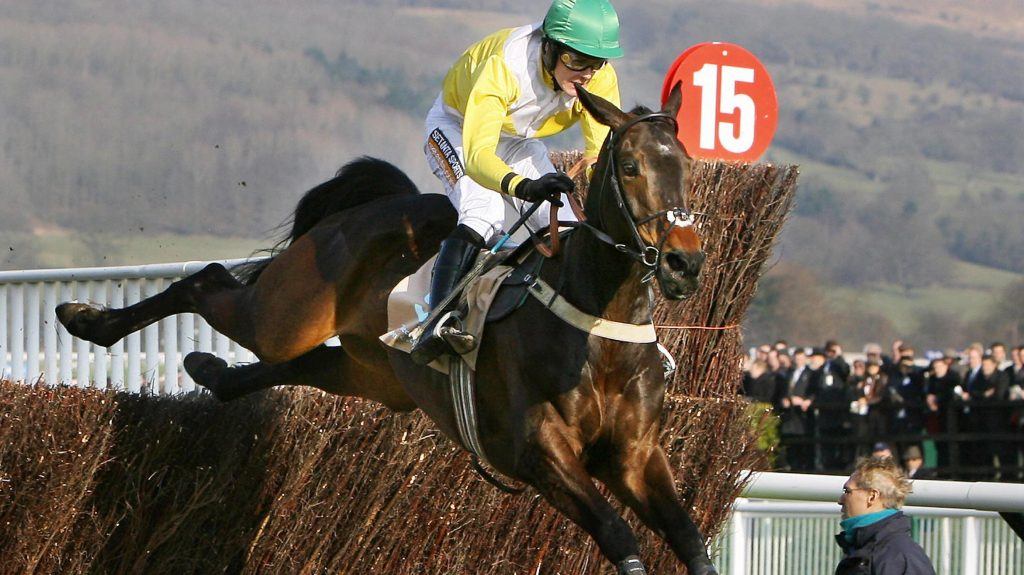 Country: Republic of Ireland
Height: 6ft (1.83m)
Andrew McNamara stood six feet tall in his stirrups, but still had a fabulous career as a jumps jockey.
While brother Robbie and cousin John Thomas (JT) both suffered serious injuries, he won some of Ireland's biggest National Hunt races.
They include the Gold Cup at Leopardstown, the John Durkan and Champion Chase around Punchestown, and the 2010 Irish Grand National.
In 2015, McNamara cited both back problems and weight management issues as reasons for retiring from the saddle aged 32. He later became a trainer.
Besides winning Northern Ireland's most prestigious horse race, the Champion Chase at Down Royal, he also enjoyed Cheltenham Festival glory in 2006.
McNamara steered Newmill to victory in the two-mile Queen Mother Champion Chase.
8. George Baker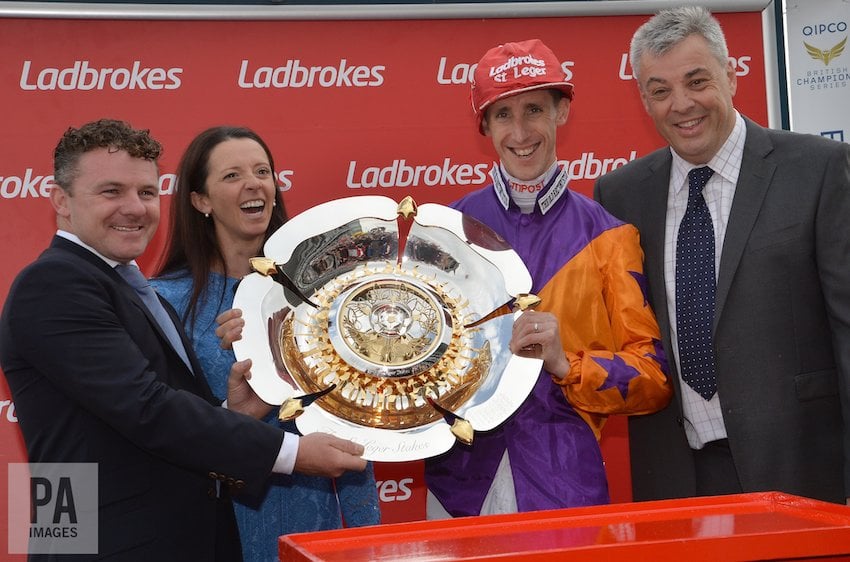 Country: England
Height: 6ft (1.83m)
The son of a farrier in the equine hub that is Lambourn, George Baker grew up in one of the leading horse racing communities in England.
Baker piloted Harbour Law to a sensational success in the St Leger of 2016 when odds-on favorite Idaho unseated Ryan Moore at Doncaster.
Overall, the 2016 season proved to be very successful with Baker taking home 114 wins and £1.7 million in prize money. 
The following year horsemen and women flocked to the Alpine resort of St. Moritz in Switzerland to take part in a White Turf meet. Here, races are held on a frozen lake. 
During one race, Baker suffered a terrible fall and was taken to hospital with a bleed on the brain. 
Thankfully, Baker recovered although he retired from competitive racing shortly after.
7. Donnacha O'Brien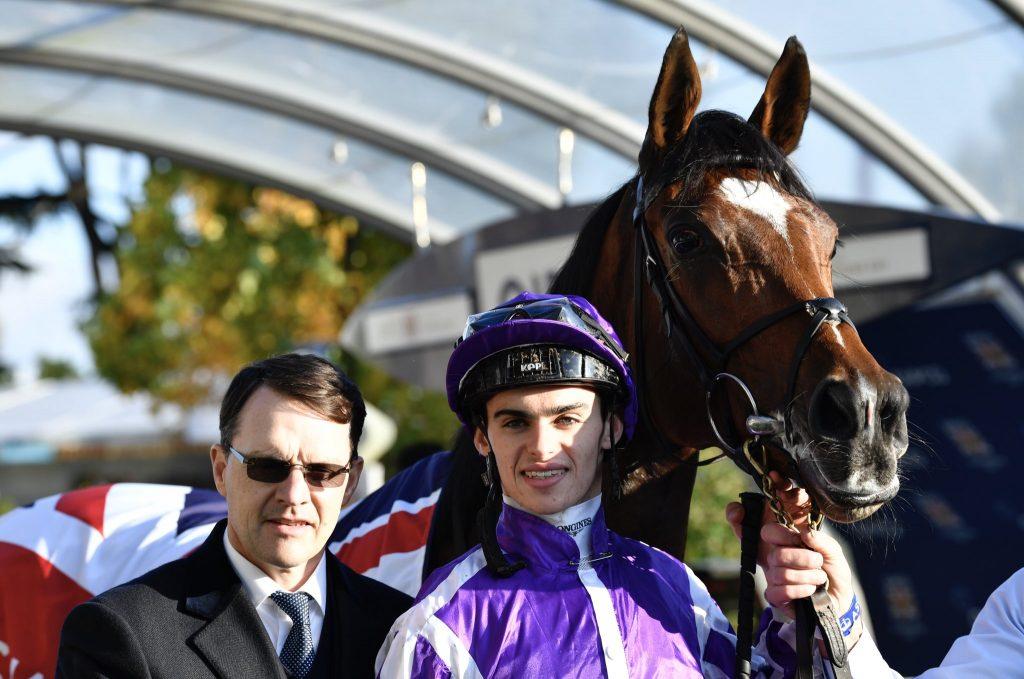 Country: Republic of Ireland
Height: 6ft (1.83m)
O'Brien is one of the biggest family names in horse racing thanks to numerous wins over several generations.
Donnacha O'Brien was one of the family's famous winners, earning two Irish Flat Jockey Championships during his short-lived career in the saddle.
There were some other major highlights, including back-to-back 2000 Guineas wins on Saxon Warrior and Magna Grecia. O'Brien delivered in the 2018 Irish Derby on Latrobe as well.
He retired just a year later at the age of 21.
Like his father and elder sibling, O'Brien is now a racehorse trainer and has wasted no time in developing a reputation for handling promising young fillies.
Fancy Blue won the Prix de Diane, regarded as a French Classic, after O'Brien had only been her trainer for nine months.
6. Louise Moeller
Country: Denmark
Height: 6ft 1in (1.85m)
The only female among our tallest jockeys is Danish rider Louise Moeller.
Competing on the Flat, she rode stateside at Gulfstream Park in 2002. Moeller took out an amateur license the previous year and was recorded as being over six feet tall.
By 2003 and following her trip to the US, she became an apprentice before turning fully professional the following year.
Moeller enjoyed at least 70 winners from almost 500 rides and, while that puts her some way off the best female horse jockeys today, she must be regarded as a trailblazer for tall women taking part in races.
5. Bruce Hobbs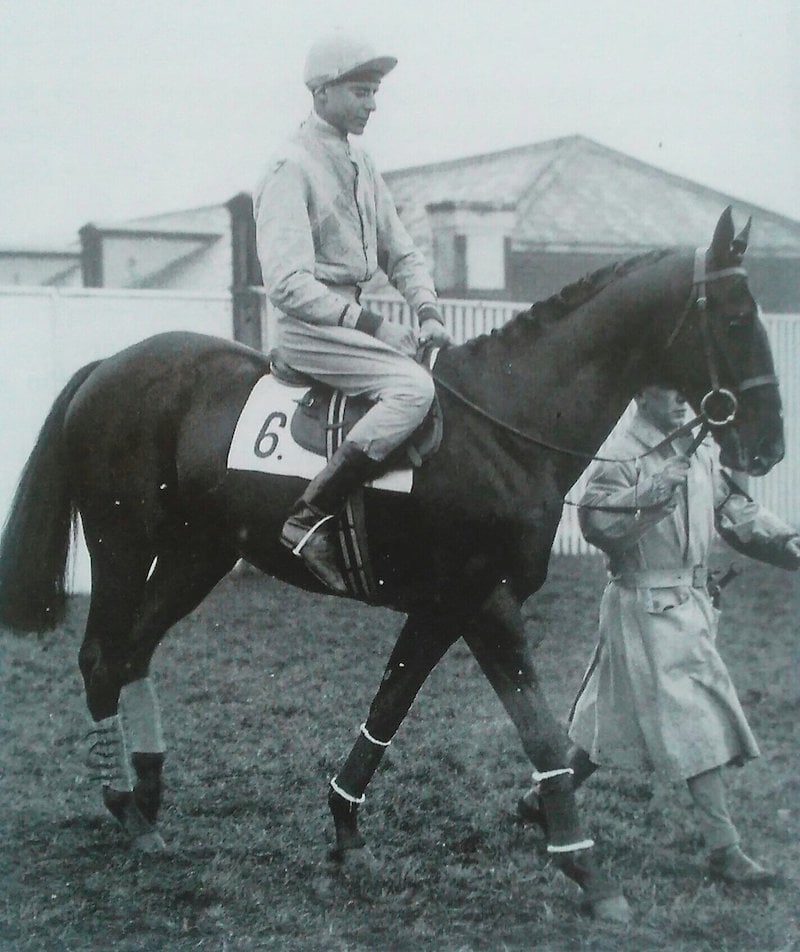 Country: USA/England
Height: 6ft 1.5in (1.87m)
You probably didn't know that the tallest jockey ever to win the world's most famous steeplechase, the Grand National, was born in Long Island.
That was Bruce Hobbs, who partnered American horse Battleship to Aintree glory in 1938 after winning the US equivalent.
Hobbs was also successful in the Welsh Grand National at Chepstow that season aboard Timber Wolf.
Although he overcame a career-threatening back injury, he retired aged 25 and began training horses like so many of the jockeys on our list.
A decorated war veteran, Hobbs served the Queen's Own Yorkshire Dragoons during World War 2, making the rank of Captain and receiving the Military Cross.
Hobbs died in 2005 at the age of 84. His Palace House stables in Newmarket are now the site of the British National Horse Racing Museum.
4. Stuart Brown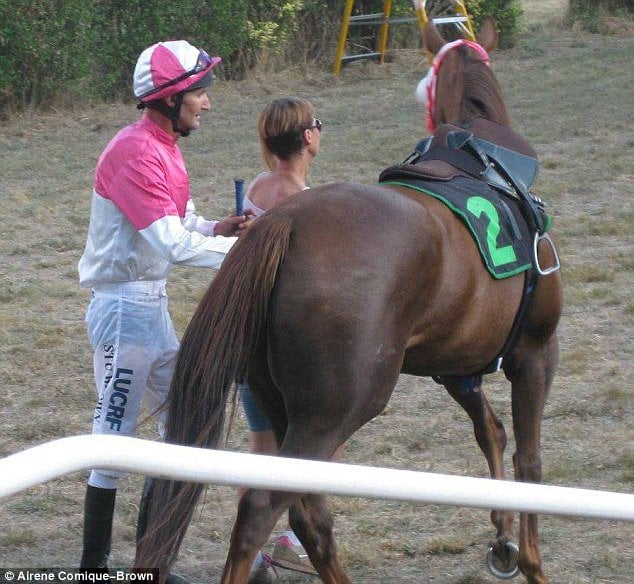 Country: Australia
Height: 6ft 2in (1.875m)
Australian national Stuart Brown may not have had huge success in the most famous horse races of Australia, but he was well known in his native New South Wales.
Brown had a racing career that spanned 20 years. During this time he clocked up more than 200 race wins and was even known to race camels on occasion. 
Like all the jockeys on our list, Brown struggled massively with managing his weight.
According to his mother, the jockey would starve and abuse his body just so he was able to race. A practice that is all too common in horse racing.
In 2015, Brown died from lung cancer at the age of 43. 
3. Jack Andrews 
Country: England
Height: 6ft 4in (1.93m)
The tallest professional jockey ever is 24-year-old Jack Andrews from Warwick, England.
Born and raised in a horse-mad family, Andrews was devastated when he had a growth spurt late in his teenage years. At the time he believed it was the end of his potential career as a jockey. 
However, Andrews managed to carve a career for himself, taking big wins at Cheltenham and the Tolworth Hurdles.
Andrews was also the Point-to-Point champion during the 2019/20 season. 
Having dabbled as a professional, Andrews has since returned to amateur racing.
Currently, he works at the yard run by his sister and brother-in-law and hopes to start pointing again soon with a repeat of the championship he won back in 2019/2020 being his main goal.
2. Patrick Sankey
Country: Wales
Height: 6ft 7in (2.01m)
Besides the professionals, there have been some exceptionally tall amateur riders. Standing at just over two meters tall, Patrick Sankey is one of them.
Even more impressive than consistently riding horses at 6ft 7in is the fact that Sankey won a Point-to-Point race at Bredwardine in May 2019.
Coming into the race 10lbs overweight did not prevent Galbally King from kicking on away from the other horses, leaving Sankey with a memory to cherish.
Sankey will probably never turn professional as a man of his size will have a clear and obvious struggle to make weight for horse racing under rules.
However, no one can ever take his pointing victory away from him. 
1. Manute Bol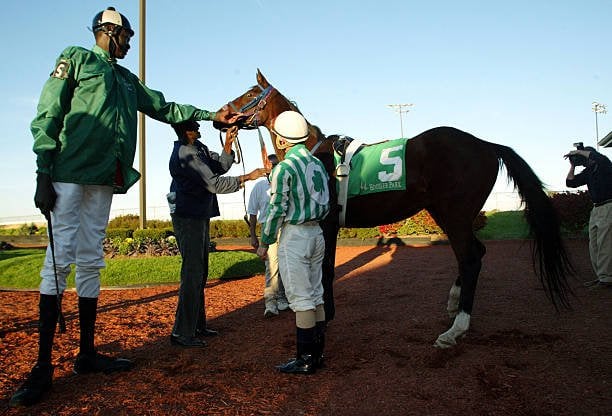 Country: Sudan/USA
Height: 7ft 7in (2.31m)
The tallest person to ever enter a horse race was former NBA center, Manute Bol.
Bol was granted a license by the Indiana Horse Racing Commission for a charity event to raise money for the country of his birth, Sudan.
The ride took place at Hoosier Park just north of Indianapolis in the fall of 2003, although Bol reportedly didn't race due to problems with his arthritis. 
Horse racing was just one way Bol used sports to raise money and awareness for his home country. He once signed for the Indianapolis Ice of the Central Hockey League, sitting on the bench for part of a game. 
Even more impressively, Bol also took part in a celebrity boxing match, beating ex-NFL player William "Refrigerator" Perry. 
Bol passed away in 2020 and is buried in South Sudan. He is fondly remembered as both an athlete and a political activist. 
? 10 Things You Never Knew About Horse Jockeys
Lead image: Twitter/si_vault