Top 10 Richest Golfers Ever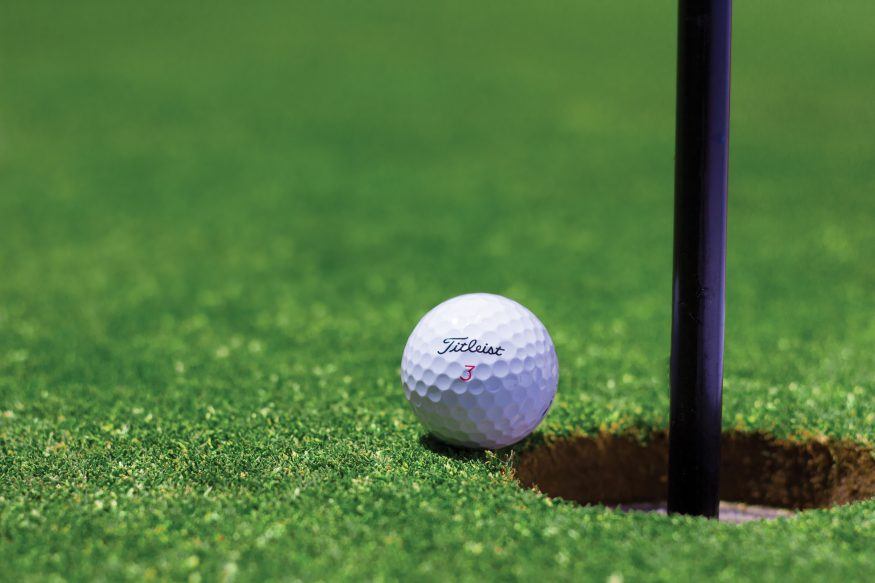 The prizes earned by the best golfers in the world are huge, often worth millions. What's more, they also earn massive endorsement deals with some of the biggest companies around, adding a few extra bucks to their bank accounts.
Today we're going to run you through the top 10 richest golfers in the world. The player at the top of the list really won't surprise anyone, however you might find a few names you weren't expecting further down the list.
10. Vijay Singh – $75 Million
The first name on this list is Vijay Singh. The Fijian has been playing professionally since 1984 and has won three Majors – the PGA Championship in 1998 and 2004, and the Masters in 2000.
He's also won 34 times on the PGA Tour and 13 times on the European Tour.
Singh has won over $71 million in prizes, placing him fourth on the list of all-time winners. However, he has earned very little from endorsements when compared to the other golfers on this list.
9. Ernie Els – $85 Million
Ernie Els has been playing professionally since 1989 and is still a regular at tournaments.
He's won four Majors, twice finishing first at both the U.S. Open and the Open Championship. He was ranked as the world's number one golfer for nine weeks in 1997.
Ernie Els has earned just under $50 million in prize money over the years. No other golfer has won more on the European Tour than Els, who has won just over €30 million (approximately $35 million) on the Tour.
The golfer has endorsement deals in place with many large companies, including Puma, Boeing and Srixon.
8. Jordan Spieth – $100 Million
Jordan Spieth is the youngest name on this list.
He burst onto the scene in 2014, when he was runner-up at the Masters in his first appearance at the tournament. He won it the year after, before then winning the U.S. Open. In 2017 he won the Open Championship.
The only Major he's not won is the PGA Championship.
Despite his young age, Spieth is already the 18th highest earner in golf history, winning over $41 million in prizes.
Endorsements have contributed heavily to Spieth's wealth. He's worked with some of the world's biggest brands, including Coca-Cola, Rolex and AT&T.
7. Fred Couples – $150 Million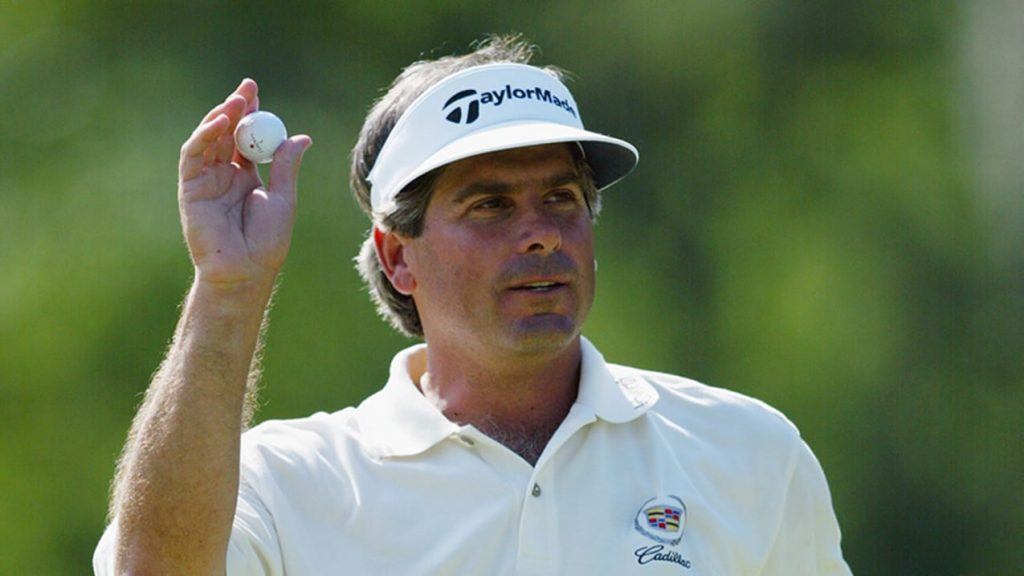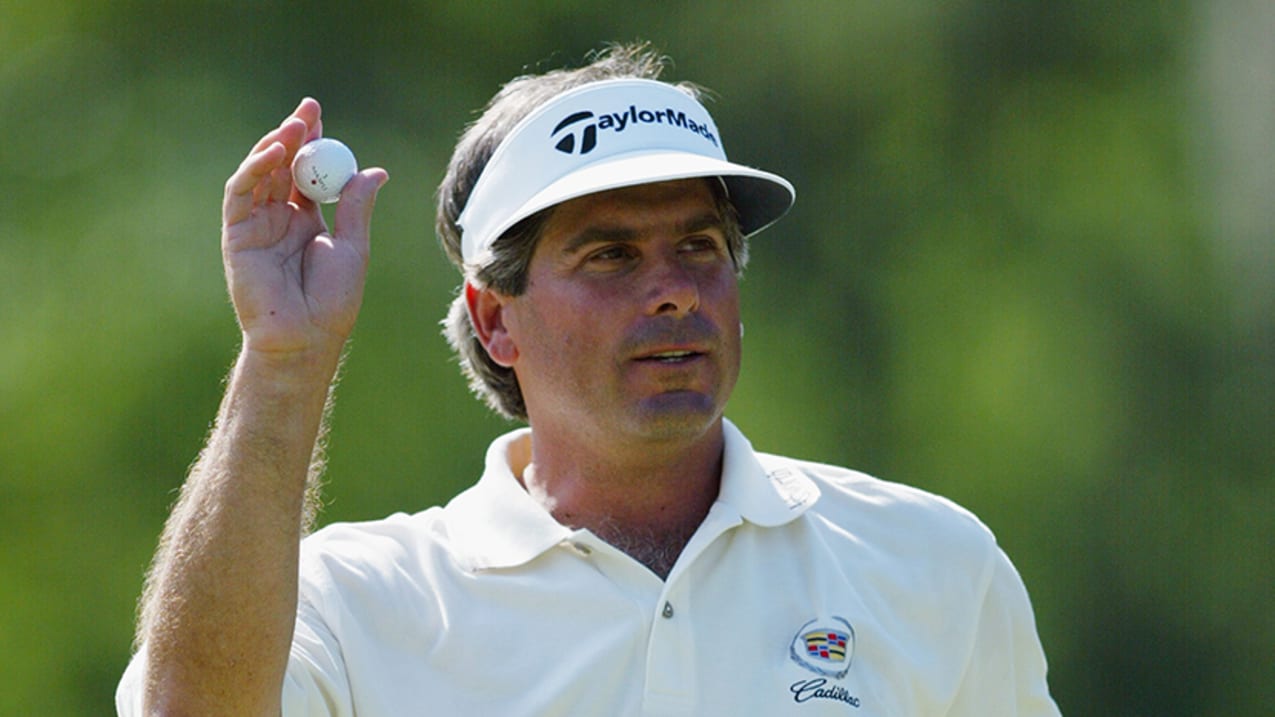 Fred Couples is one of the most famous golfers of all time.
His first PGA Tour victory came in 1983, and since then he has gone on to win 15 titles on the Tour. He's only ever managed to win one Major though, the 1992 Masters. He was inducted into the World Golf Hall of Fame in 2013.
Couples is only 65th on the all-time money list, having won just under $23 million.
But since he's the co-owner of Couples Bates Golf Design, and has had endorsement deals with many major companies, including Jaguar, Mitsubishi Electric and Bridgestone, he's made it to no.7 on our rich list.
6. Rory McIlroy – $150+ Million
Rory McIlroy turned professional in 2007 and won his first Major in 2011, when he was victorious in the U.S. Open.
Within three years, he had won three more Majors. The only Major to have eluded him so far is the Masters.
He is currently seen as one of the superstars of the golfing world.
McIlroy has earned over $50 million throughout his career from golf alone, putting him eighth on the list of all-time money winners.
The Irishman signed a deal with Nike in 2017, rumored to be worth an incredible $200 million. He earned around $30 million from endorsements in 2019 alone.
5. Gary Player – $250 Million
South African Gary Player is one of only five players to have ever won all four Majors.
He also won over 150 professional tournaments throughout the world, including 24 PGA Tour titles and 60 Sunshine Tour titles. He was awarded the PGA Tour Lifetime Achievement Award in 2012.
Over his 60-year career, he won over $14 million. He's earned far more than that since retiring, though.
He has had sponsorship deals with companies like Callaway, SAP and Rolex, plus he owns Gary Player Design, a golf course design company.
4. Jack Nicklaus – $370 Million
Jack Nicklaus has won an amazing 18 Majors – more than any other player.
His six Masters wins make him the most successful player in the tournament's history. He's also won 73 PGA Tour titles, as well as nine on the European Tour, and was awarded the PGA Tour Lifetime Achievement Award in 2008.
Nicklaus earned millions from golf, although his winnings are dwarfed by those paid out to modern day players.
Business ventures have also contributed heavily to his wealth. The 80-year-old owns one of the world's largest gold course design companies, plus he has written many books and launched clothing and wine businesses.
3. Phil Mickelson – $400 Million
Phil Mickelson is one of the most successful golfers of recent times.
Referred to as "Lefty" by golf fans, he's won five Majors, including the Masters in 2004, 2006 and 2010. He's also won 44 times on the PGA Tour, as well as 10 times on the European Tour.
Mickelson is second to Tiger Woods when it comes to earnings, having won over $92 million in prize money.
He won a staggering $9 million in The Match: Tiger vs. Phil, a pay-per-view event held at the Shadow Creek Golf Course in Las Vegas, Nevada.
2. Greg Norman – $500 Million
Greg Norman, famously known as the "Great White Shark", is one of the best-known Australian sports stars of all time.
Despite spending 331 weeks as world number one, he only managed to win two Majors. He was inducted into the World Golf Hall of Fame in 2001.
Norman was the first player to earn $10 million in career earnings, however much of his money came from business ventures.
He started the Greg Norman Company in 1993, and this company now owns a range of businesses in varied industries, including real estate and golf course design.
1. Tiger Woods – $800 Million
There are no prizes for guessing that the number one earner on this list is Tiger Woods.
Regarded by many as the greatest player ever, he's had 110 wins in his career and spent 683 weeks as world number one. He did have something of a fall from grace, but confirmed he was back by winning the 2019 Masters.
Woods has won some huge prizes in his career, including over $2 million for winning his most recent Masters.
As you might expect, he has also raked in the cash from many endorsement deals, working with some huge names like Nike, with whom he struck a deal estimated to be worth an eye-watering $105 million.
Sources:
https://www.celebritynetworth.com/
https://deemples.com/top-10-richest-golfers/ https://worldwide.golf/feature/top-10-richest-golfers-time/
For more eye-watering net worths, check out: