How Much Do USFL Players Make Compared to NFL, CFL, and XFL? 
Every young football player dreams of making the NFL one day. Unfortunately, hardly any of them do. Only 0.016% of draft-eligible NCAA football players are drafted each year. Of this tiny group of players, 30% will make an NFL roster.  
For a long time, those undrafted by the NFL had little choice but to hang up their cleats. Times have changed in recent decades and several alternative football leagues have been set up in North America, including the USFL. 
Leagues like the USFL give players an opportunity to make a living doing what they love most, playing football. However, how much money these players make varies widely from league to league.
Salaries in the USFL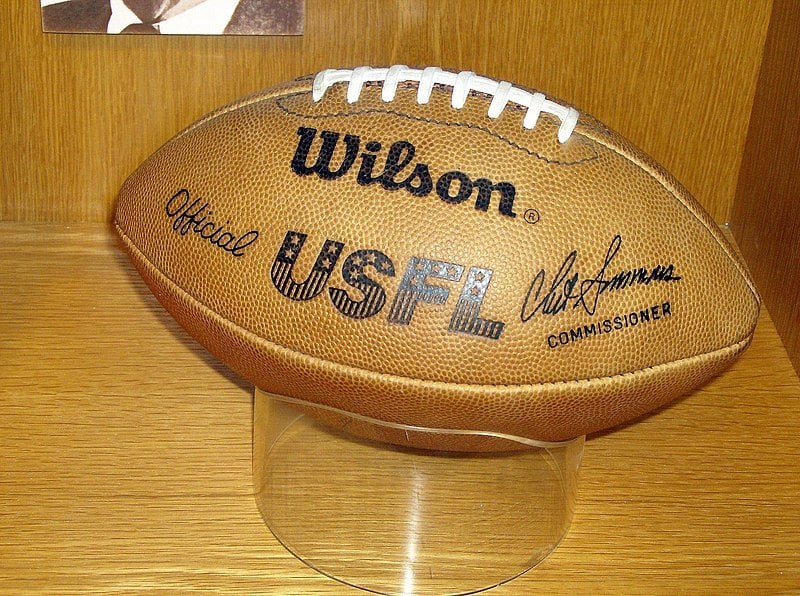 The USFL is unique because it pays all active players the same amount, no matter their position or seniority. This is the complete opposite of most football leagues where veteran players and those playing highly valued positions like quarterback earn many times more than their teammates.
The USFL has this pay structure because of a lack of money. The league has a salary budget of $3 million for each of its eight teams for a league total of $24 million. For comparison, the NFL's salary cap for 2023 is $224.8 million per team.
Paying everyone the same salary also makes it difficult for teams to hoard talent. This, in theory, should make the USFL an extremely competitive league.
In 2023, the USFL salaries were paid the following amount per week over the ten-week regular season:
Active player: $5,350 per week
Inactive player: $2,500 per week
Those that made the playoffs had an opportunity to earn an extra two weeks of salary. What's more, if a team won the championship, players earn a $5,000 bonus. All players also receive a housing stipend of $400 per week. 
Overall, this gave active USFL players a potential maximum salary of $74,000 and a minimum salary of $53,500 for the season. 
XFL salaries
The XFL is the USFL's main competitor; both are trying to become America's sole professional football 'spring league.' While the USFL is much older and has media connections with NBC and Fox, the XFL is drawing superior talent, including players like NFL veteran quarterback A.J. McCarron. Prominent USFL players, like quarterback Jordan Ta'amu, have even left the USFL to join the XFL.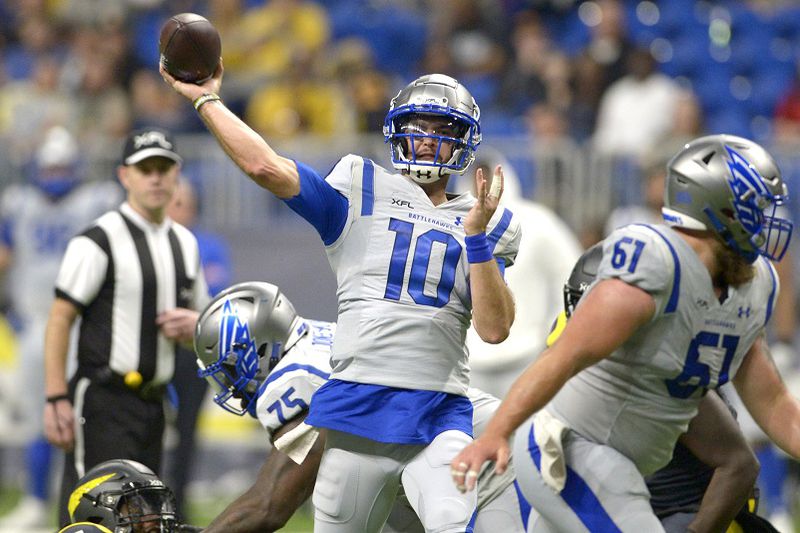 This superior talent has been drawn to the XFL despite the league offering the lowest base salary of the professional American football leagues.
XFL players' base salary is as follows:
Weekly salary: $5,000
Win bonus: $1,000 per win
Although the average weekly pay is slightly less than the USFL's, the bonus structure means players have an opportunity to earn a similar final amount. A player in an undefeated XFL team will earn $72,000 over the season, $2,000 less than an undefeated USFL team.
A player on a winless XFL team would only earn $50,000 over the ten-week regular season, $3,500 less than a winless USFL team.
The advantage the XFL has over the USFL is that it allows some star players to earn much more than the base salary. For example, Jordan Ta'amu has a salary of $163,200. A.J. McCarron's salary is just behind with a salary of $137,500. This is a lot more than the potential maximum USFL salary of $74,000.
CFL salaries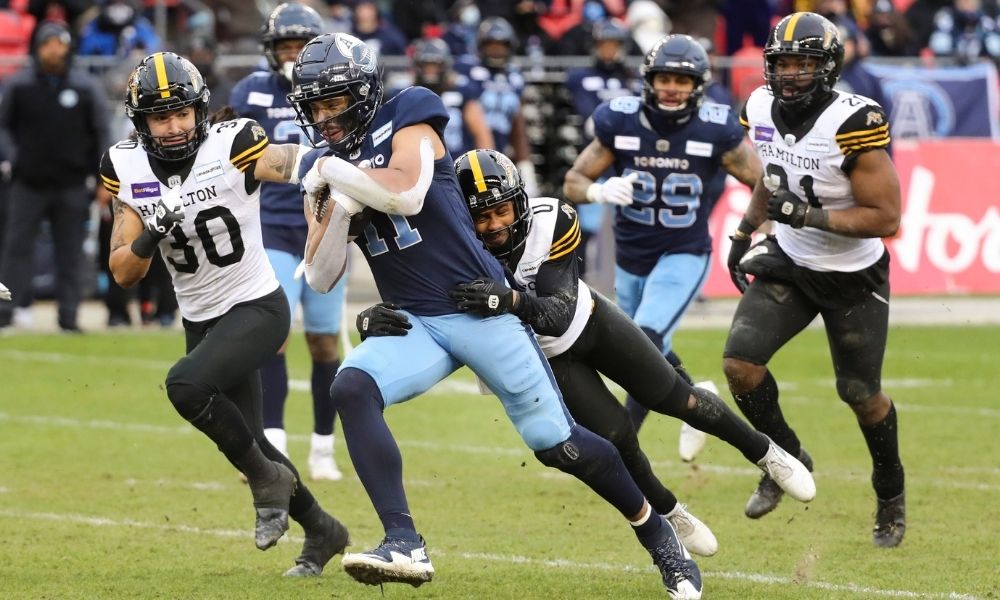 For a long time, the Canadian Football League, or CFL, was the only option for football players that failed to make the NFL. The CFL was founded in 1958 and the league's long history is reflected in its solid fanbase.
Over 2.8 million people tuned in to watch the CFL 2022 championship game. That's approximately double the viewership of the XFL championship game. The CFL's history and popularity mean it can sustain a much longer playing season than the USFL and XFL. Instead of a ten-week regular season, the CFL boasts a 21-week season.
The increased number of games – and the CFL's popularity – means most player salaries are higher as detailed below.
Minimum salary: $70,000
Average salary: $70,000-$100,000
CFL players that are earning the minimum salary of $70,000 might be better off transferring to the XFL or USFL. This is because they are earning a similar amount to players in these leagues despite playing a season that is twice as long.
Much like the XFL, star CFL players earn significantly more than the average CFL squad member. Among the highest-paid athletes is Winnipeg quarterback Zach Collaros who received a massive $600,000 salary in 2023. This means Collaros earns eight times more than the potential maximum salary of a USFL player. 
NFL Practice Squad Salaries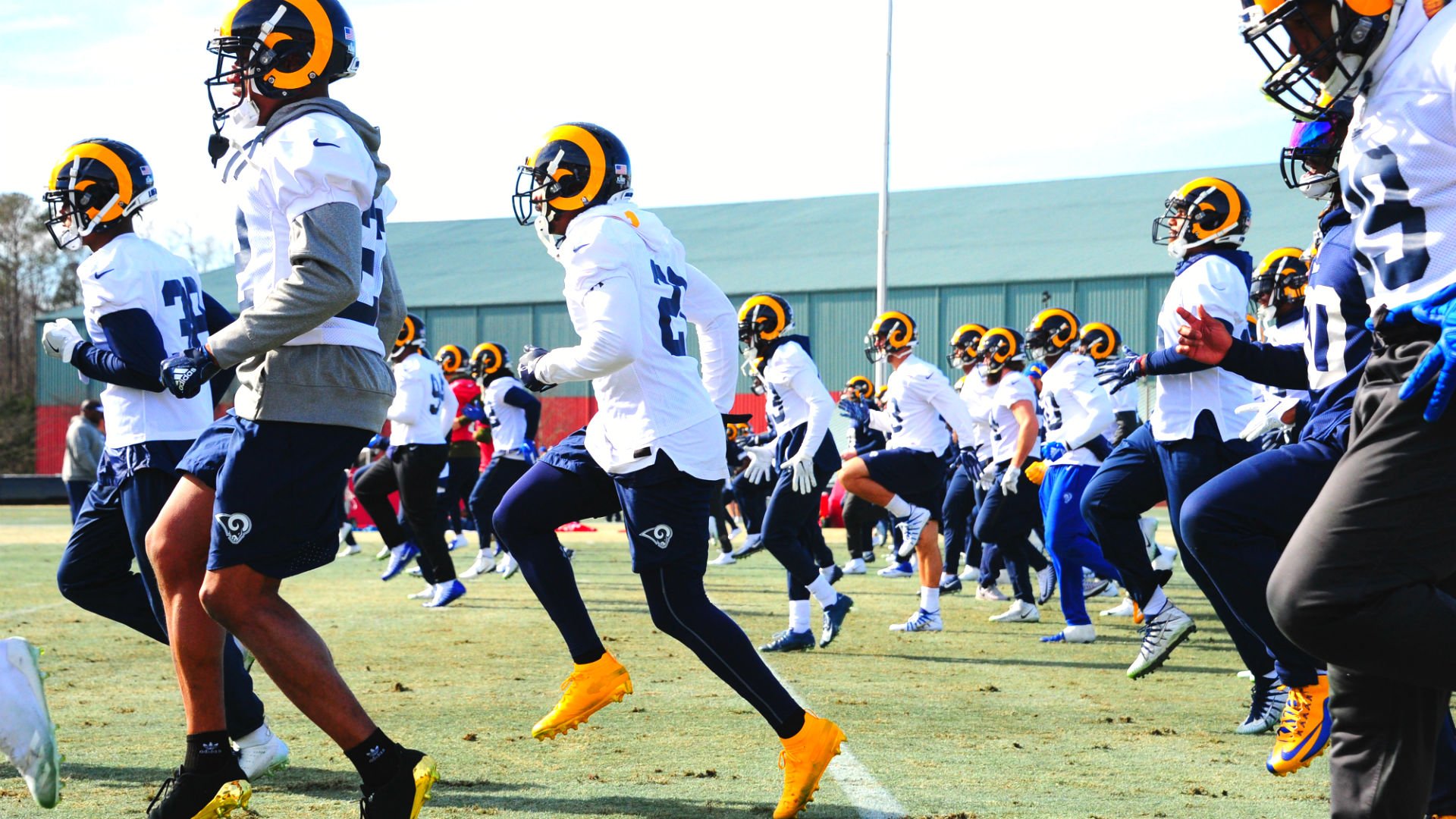 Every NFL team has a practice squad made up of 16 players. While these athletes may never play a down for the team, they are still rewarded with big salaries over the 18-week regular season.
Minimum weekly salary: $12,000
Minimum season salary: $216,000
NFL veteran weekly salary: $16,100-$20,600
NFL veteran season salary: $289,800-$370,800
As can be seen above, NFL veterans – players who have been on full-time pay status for at least six regular season games over two seasons – earn a lot more than less experienced players on the practice squad. 
However, each practice squad can only hold six NFL veterans, making these spots very competitive.
The main drawback of being on an NFL practice squad is that the player's contracts are not guaranteed. This means that, if the players are cut from the squad, they stop earning immediately.
NFL Salaries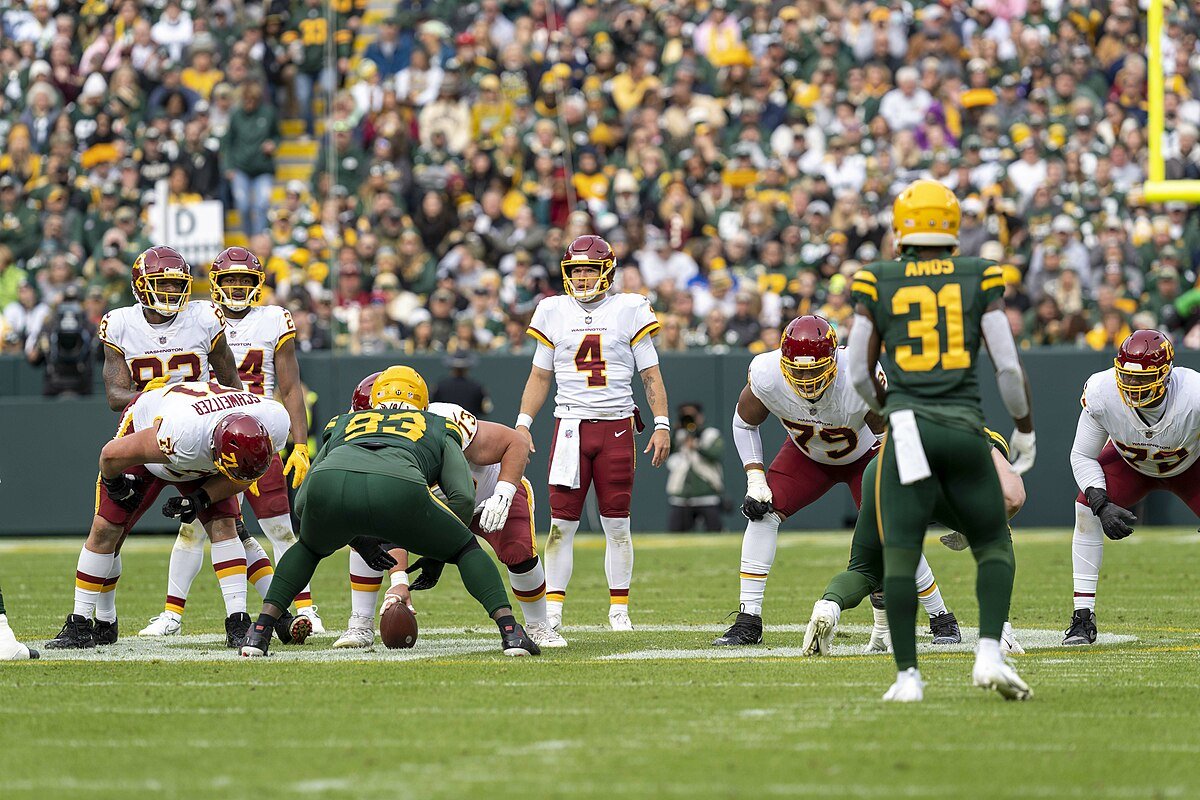 None of the other leagues', or even NFL practice squads', salaries can compare to the amount of money earned by NFL players on the main roster. 
The average salary of these players is around $2.7 million. However, this number is slightly misleading as the huge salaries of a few athletes skew the average. Instead, looking at the median wage of around $860,000 gives a better idea of what regular NFL players are earning. 
While a player's skill and position influence their salary, so does their experience. This is because the minimum salary an NFL player can receive directly links to how many years they have spent in the league.
The minimum salaries for active roster players during the 2023 season are:
Rookie: $750,000
1 year: $870,000
2 years: $940,000
3 years: $1.01 million
4-6 years: $1.08 million
7-plus years: $1.165 million
This means an NFL rookie on the main roster will earn at least ten times more than even the most experienced USFL player.
Of course, many NFL players earn much more than the NFL minimum salary. For example, the average salary of NFL quarterbacks is $4,855,892.
Currently, the highest-paid NFL player, Lamar Jackson, is set to take home an incredible $52 million salary per year for the next five years. That's more than double the salary budget for the entire USFL.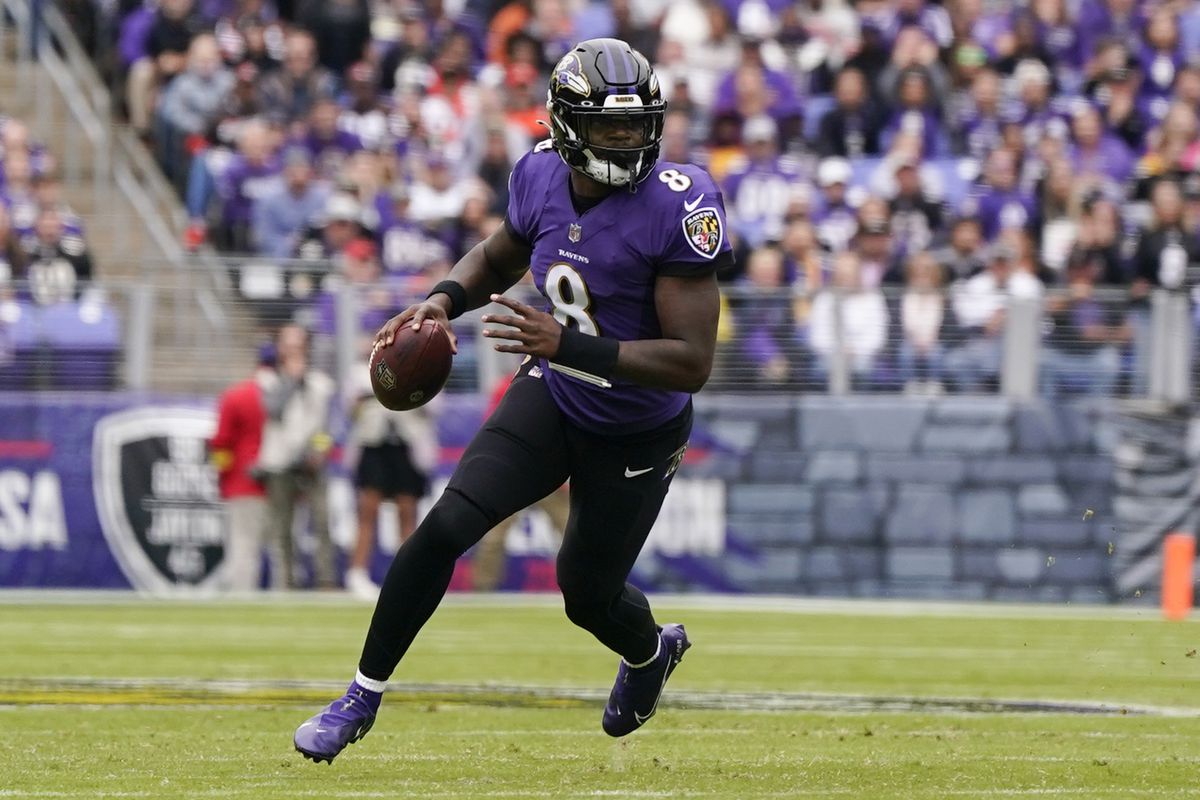 In terms of bonuses, NFL players also have huge opportunities to earn. Players on the Kansas City Chiefs Super Bowl LVII team earned a bonus of $157,000 for winning the big game. Philadelphia Eagle players even got a bonus of $82,000 for losing. 
Finally, bonuses written into individual NFL contracts can be worth hundreds of thousands of dollars.
For example, Matt Prater, the placekicker for the Arizona Cardinals, had a contract that ensured him a $250,000 bonus if he had a success rate of 83% or better after taking 20 field goals or more during the 2022 season.
USFL, is it worth it? 
Comparing USFL salaries against those from the NFL can be disheartening for USFL players. They might even question if playing in the USFL is worth it. 
Although USFL players might not be earning millions of dollars, playing in the league is still a very good deal. The minimum potential salary a USFL player can make over ten weeks is $53,500. That is slightly more than the median annual income of 25-34 year olds in the United States. 
When sponsorships, benefits, and any other earnings players might make during the offseason are taken into account, it quickly becomes clear the USFL players have it pretty good when compared to the average American.