Soccer Teams – Who Has the Most Violent Fans?
Soccer fans are amongst some of the most passionate people in the world. At their best, they promote diversity, joy, and togetherness. Sadly, at their worst, they can revel in prejudice, anger, and violence.
Here's a look at some of the most violent soccer club fans from around the world.
#1. Al Masry

The first team on this list is not necessarily one of the most renowned clubs in the world. Egyptian Premier League side Al-Masry was founded back in 1920 and has grown to become an established presence in the top flight but they have not hit the successful heights of rivals Al Ahly or Zamalek.
The hooligans attacked Al Ahly supporters with knives, swords, and fireworks. 74 people tragically died and over 500 fans were injured.
The club's Ultra Green Eagles fan group played a key role in one of the worst stadium disasters of all-time when a full-scale riot followed their 3-1 home win against Al Ahly in 2012.
73 individuals were arrested as a result but the club continues to be one of the most feared in the region.
#2. Ferencvaros
Hungarian professional football club Ferencvaros is one of the oldest European teams around having been set-up in 1899.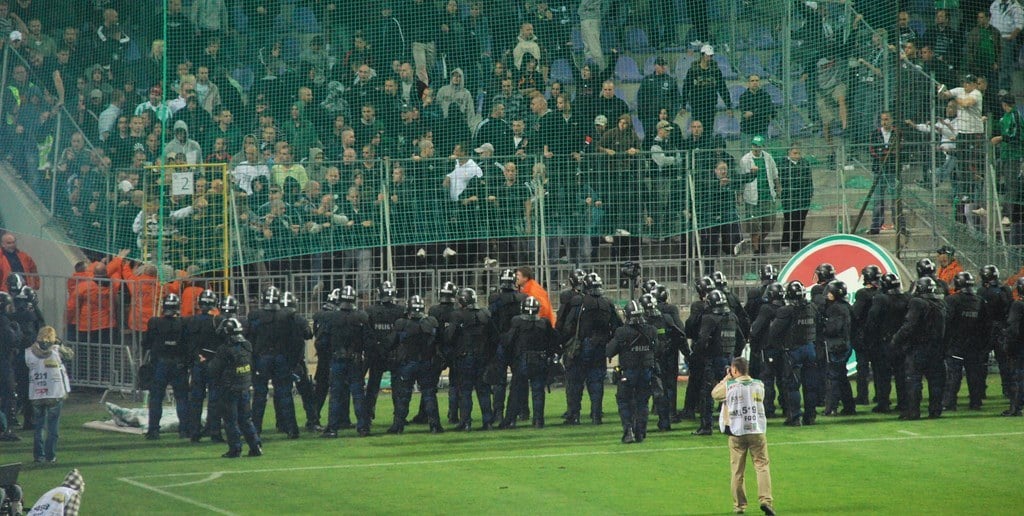 The club is also the most decorated in Hungary with 29 domestic league title wins, 23 Hungarian Cup wins, 6 Hungarian Super Cup trophies, and a UEFA Cup Winners' Cup final to their name.
For all the team's glory on the pitch, their reputation has been blighted by a history of fan violence.
In 2013, fans clashed with police during a friendly match against English side Leeds. European football governing body UEFA have fined the club on a number of occasions for violence, racist chanting, and setting off fireworks during games.
In 2014, it was the racial abuse towards opposition players that saw the club's stadium partly closed for the duration of their 2014/15 Europa League campaign.
#3. Galatasaray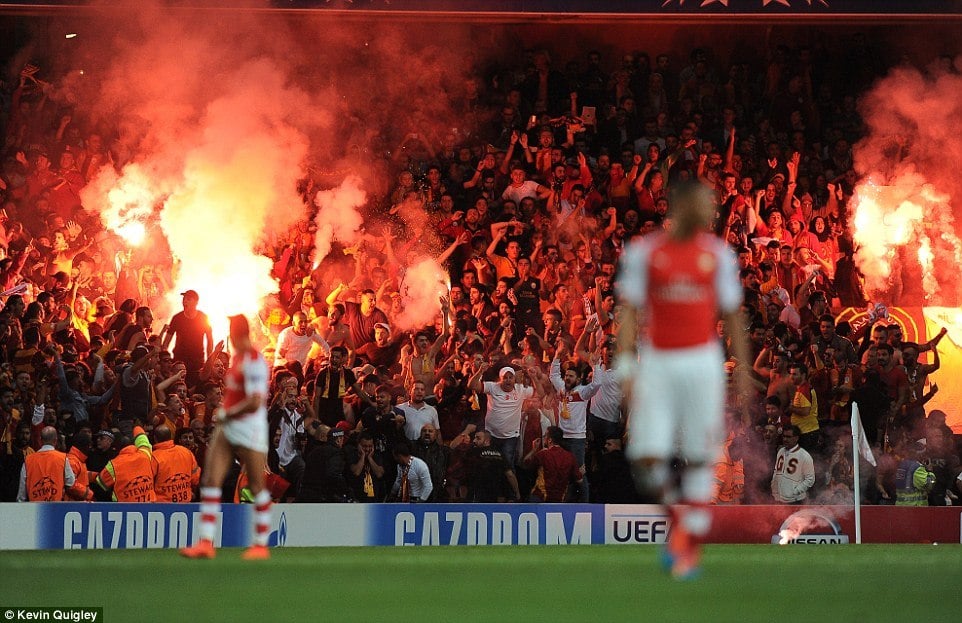 It is hard to believe that Turkish Super Lig club Galatasaray was founded entirely by students back in 1905. Over the years, despite being one of Turkey's most successful football clubs ever, it has earned a reputation for crowd trouble and violence against opposition fans.
It was alleged that the murderers were fans of Galatasaray.
In fact, some of the most notorious moments in European football have involved fans of Sari-Kirmizililar (The Yellow-Reds).
Galatasaray became synonymous with daunting away trips in Europe for English clubs. When Premier League champions Manchester United traveled there for a Champions League match in 1993, fans greeted the players with signs saying "Welcome to hell!" and "This is your last 48 hours!".
Allegations of fans throwing oranges embedded with razor blades and fans spitting at Red Devils players soured the match.
In 2000, Leeds played a European game at Galatasaray. On this occasion, two Leeds fans were tragically stabbed and lost their lives in what has gone down as one of the darkest days in European football.
#4. River Plate
River Plate are one of the greatest football clubs on the continent of South America but their history has been tarnished by a violent rivalry with fellow Buenos Aires side Boca Juniors.
River just about edge ahead of Boca on to this list purely for the fact that it was speculated that the murder of a Velez Sarsfield fan in 1958 was carried out under the orders of River Plate's senior Ultras members.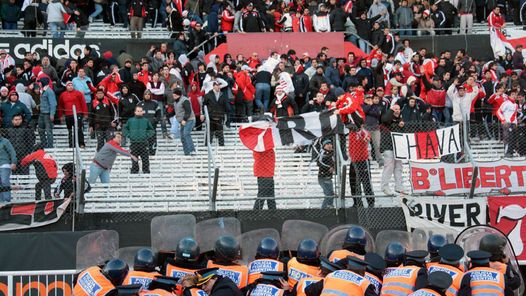 The group's notoriety has long bruised the club's on-pitch achievements. In 2003, the Ultras attacked a Newell's Old Boys supporters coach and killed two of the traveling club's fans.
The rivalry between River and Boca also saw one of football's worst tragedies occur. In 1968, during one of their matches, a fight broke out between River and Boca hooligans. As fans rushed to escape the horrific violence, 71 fans were crushed in the stampede.
#5. Millwall
On 3rd June 2017, three terrorists carried out a horrific attack in London Bridge by killing 7 people and injuring dozens more. In the chaos of the terrible events, one man hit the headlines for his efforts in fighting back.
As the terrorists mercilessly stabbed innocent bystanders, one Londoner, Roy Larner, stood his ground and shouted "F*ck you! I'm Millwall!" and proceeded to take on the knife-wielding maniacs with just his bare fists.

It was an act of insane heroism that showed the most courageous side of the Lions support as he undoubtedly saved the lives of those around him. It also showed the thirst for aggression and willingness to sacrifice that embodies a number of Lions supporters.
Unfortunately, all too often, Millwall fans hit the headlines for the wrong reasons. The club appears to be interwoven with hooliganism.
The club has been referenced in hooligan movies, their own chant declares "No-one likes us! We don't care!" and on repeated occasions, the club has been sanctioned by governing bodies for violent acts carried out by their supporters.
The first evidence of violence can be traced back to 1905 when Millwall played local rivals West Ham.
In 2002, things reached such a deplorable level that the British police even threatened to sue the club for the behavior of their hooligans.
It is estimated up to £15 million is spent on policing in the English league system. You can hazard a guess what percentage of that is reserved for Millwall matches…
#6. FK Sarajevo
The Yugoslav Wars raged between 1991 and 2001. It is estimated that 140,000 civilians lost their lives and more than 4 million people were displaced. Inexcusable atrocities and war crimes occurred during this period affecting millions of innocent people. It also resulted in the breakup of the country of Yugoslavia.
So, it's no surprise that a group of fans that lived through those dark ages are now feared as one of the most violent sets of football fans in Europe.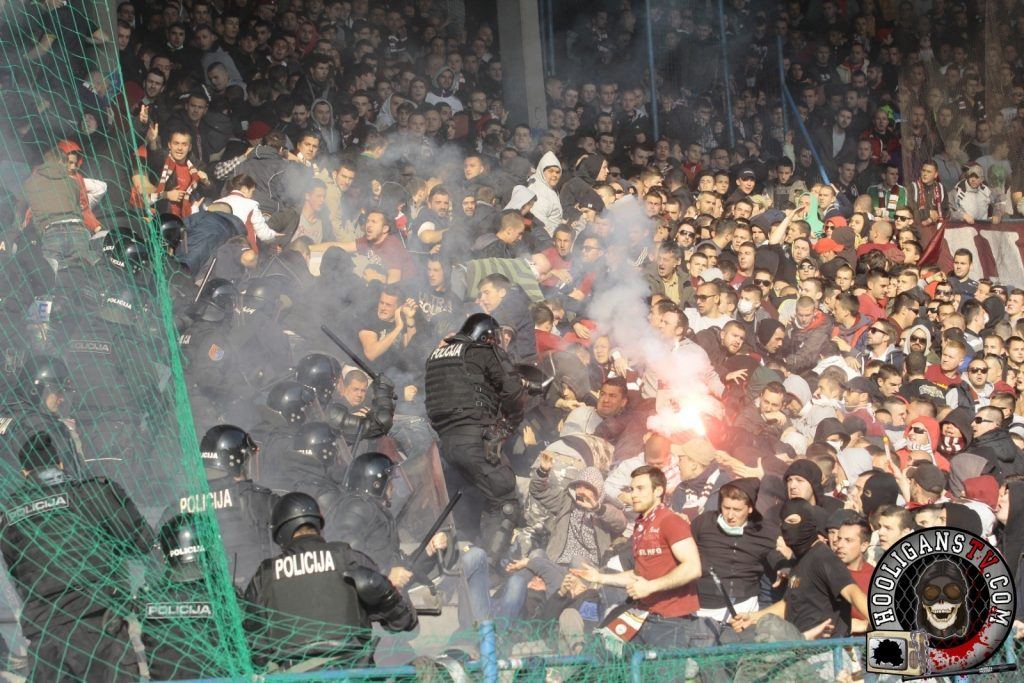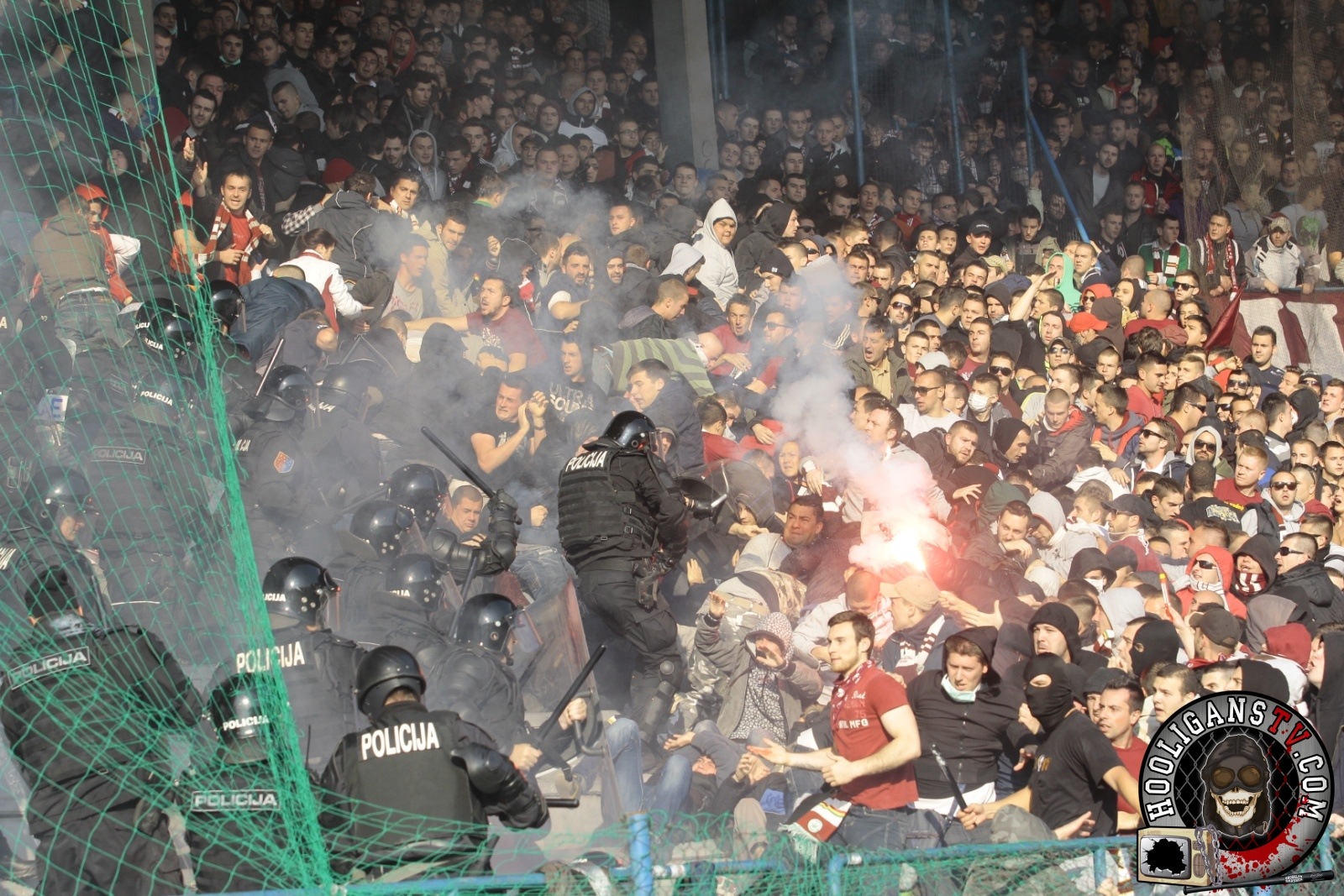 FK Sarajevo play in the Bosnian leagues. The club's hooligan faction is labeled the Horde Zla (Horde of Evil) and have been guilty of rioting with rival team supporters and even stabbing two fans belonging to rival club Partizan Belgrade.
The history of Bosnia has often been an influential factor in the group's violence levels towards opposition fans.