The Rise of World Cup Ticket Prices Over Time
The 2018 World Cup is set to be one of the most spectacular sporting show pieces of all-time, but it is also becoming evident that it will prove to be the most expensive for fans with ticket prices higher than ever before.
The People's Game?
Football has long been regarded as the people's game. It had working class origins and has long been seen as the sport that appeals to those on a lower income. Why? It was simply more affordable. It cost next to nothing to watch your local team. It cost hardly anything to arrange a game. The classic phrase of a football and jumpers for goal posts was all that was needed. Unfortunately, time has changed all that.
Ticket prices for this summer's World Cup being hosted by Russia have been released. The prices offered suggest that the average football fan is no longer at the centre of FIFA's thoughts when deciding on the prices of tickets.
The tickets are split across four categories. Category 1 are the most expensive seats and Category 4 are the cheapest. The ticket prices are staggered depending on what type of match is being played. The prices vary for the opening match, group stage games, 2nd Round matches, Quarter-Finals, Semi-Finals, 3rd Place Play-Off, and the Final.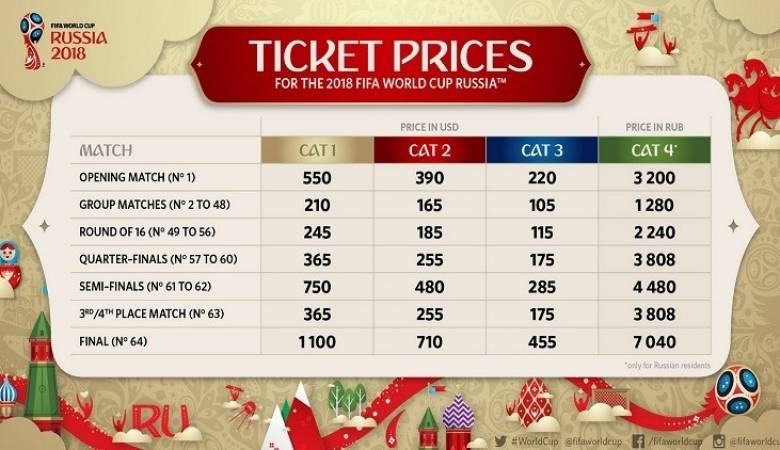 It seems obscene that the most expensive ticket released for the tournament is a Category 1 seat for the Final. This is being listed at $1,100. Realistically, that will be out of the price range for the vast majority of every day football fans. At the other end of the scale, the cheapest ticket for the tournament is a Category 4 seat in the group stage matches at $20. It should be noted that the cheapest tickets are also only available to Russian residents.
Worse Than Ever?
As the ticket prices show, the most expensive seats are almost unaffordable for the common person. However, the cheapest group stage seats are certainly reasonable. Will there be enough of them and are they simply a token gesture that will only be available for the low-profile matches? Is $1,100 per seat really that crazy for a World Cup Final game?
It has been revealed that the cheapest tickets are still 16% more expensive for non-Russian fans at this year's World Cup than they were for non-Brazilian fans at the 2014 World Cup. Inflation has not increased by 16% over four years so this increase in prices appears unjustified. That being said, the cheapest tickets are roughly the same price as those being listed at the 2014 World Cup in South Africa.
A World Cup for Russia
Russia is very much ensuring this World Cup is totally savoured by its own people. The ticket prices being offered to its own citizens are at a cut price compared to those being offered to non-Russian nationals. It's an understandable approach to adopt as a host nation.
Tickets have already been available to purchase with applications for tickets having been accepted since 12th October 2017. However, the ticket sales process is now entering the final "last-minute" phase operating until 15th July 2018.
Unprecedented Demand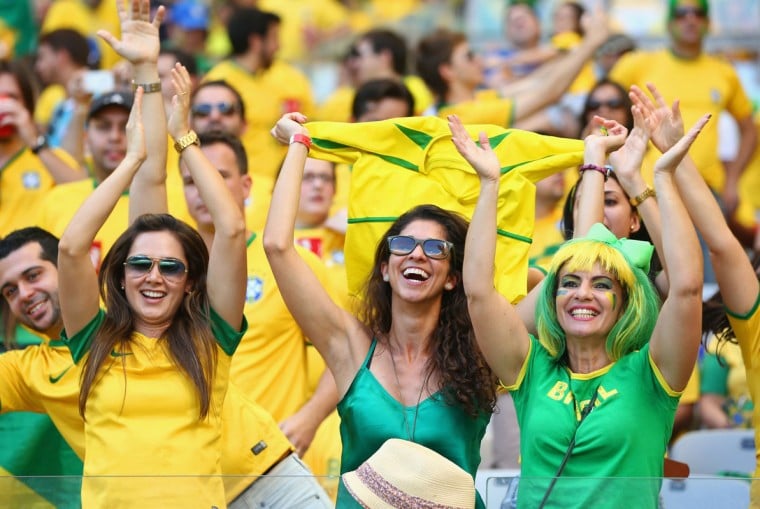 The rise in World Cup ticket prices is expected. The percentage increase is not necessarily anticipated. Sadly, the demand is there. In 2014, it was estimated that over 11 million people applied for tickets to attend games at the tournament in Brazil. Even more are expected to apply to tickets to attend the more accessible World Cup in Russia this summer.
It was recorded that approximately 1.3 million Brazilian fans bought tickets to the last World Cup. The population of Brazil is 209 million. Compare that to Russia's population of 144 million. These are host nations with large populations and huge demand for tickets. The host nations can therefore afford to charge astronomical prices for tickets because they know they will sell.
Looking beyond the host nation and Russia can expect to see similar demand from other nations that have teams competing at the World Cup such as Argentina, Germany, England, Colombia, Australia, France, and Mexico. The absence of nations with large fan followings such as Netherlands, Italy, USA, and Chile may still negatively impact on ticket sales but not with any great measure.
Business Over Fans
It is a tragic reality for football that it is now being run as a business. FIFA has moved quickly to secure corporate sponsorship and affiliations with the 2018 World Cup. The sport revolves around money.
FIFA has struggled to secure sponsorship as easily as before. A combination of the corruption that plagued the organization over recent years and Russia's growing aggression on the political stage have seen companies keen to distance themselves from the tournament.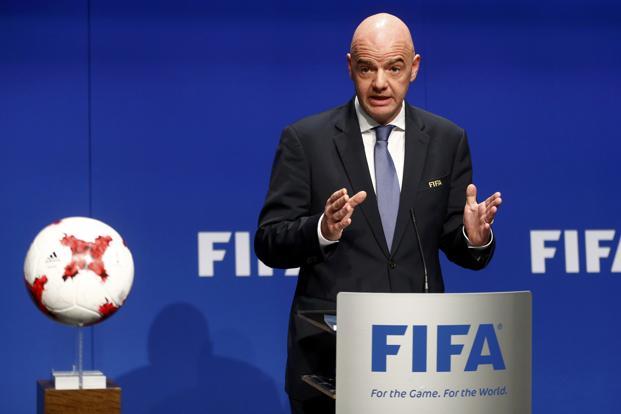 The tournament still has core brand partners such as Coca-Cola, VISA, Adidas, and Hyundai-Kia Motors and a number of Eastern-based brands from China, Qatar, and Russia itself have also signed up. For now, FIFA is surviving. If brands continue to depart from their links with FIFA's biggest tournament then ticket prices might not keep increasing as they are. For the time being, sponsors and fans are happy to pay top dollar. So long as that is happening, FIFA and the host federation of the World Cup will continue to push the prices up because they know it is a guaranteed sell.