Despite concerns over the tropical heat, the deaths of construction workers building the stadia, and constant protests about the cost of the whole damn thing, the World Cup 2014 in Brazil should be a real show-stopper.
And the four-yearly festival of football, kicking off in Sao Paolo on June 12, is set to be the biggest gambling extravaganza ever. Billions of dollars were bet on the last event – the 2010 World Cup in South Africa – and there's every sign that that trend is set to continue this summer.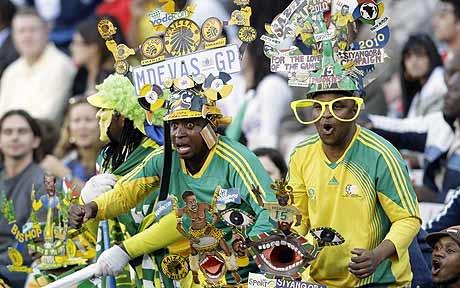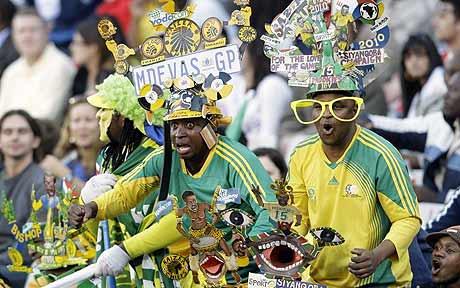 While holders Spain, hosts Brazil and 30 other countries compete for the chance to lift the trophy, online gambling nuts everywhere will be glued to their laptops hunting out the best bets to boost their bankrolls. So, how can you join them and be a winner this summer on a meagre bankroll? Here's our 'foolproof' way to turn £5 into a cool million. And if you make it all the way to a cool mill, don't forget to chuck us a cut, right?
Before You Start: Get Some Free Cash
Sportsbetting sites are falling over themselves to get your business this June. With so much interest in the World Cup, and so many billions set to be wagered, good sportsbetting rooms will offer plenty of decent first-deposit bonuses and promotions. These can range from free £50 bets on the World Cup to a more generous welcome bonus for a first deposit. This works in a similar way to an online casino bonus: you will have to 'play through' the deposit amount with a certain number of sports wagers in a set time, and then have the bonus cash paid back to you in installments.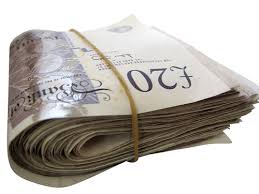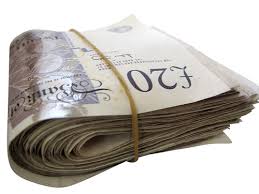 Play-through requirements can vary, and most will be pretty strict, but with some homework and a few hours' research you find several betting sites which offer the best deals. Open accounts with all of them – not only will you benefit from exclusive World Cup offers, you can even compare odds during the tournament.
Bet 1 – Back Brazil in Their Opening Game 
It's not exciting, it's not sexy, but online bookies in 2014 allow football gamblers to bet on the outcome of a single match only.
That wasn't true a few years ago, but today you're not restricted to real-money bets on multi-game accumulators. Good professional gamblers will say the best way to build a bankroll is to stick to odds-on favorites in matches and bet a lot when you do it. That means taking perhaps 5-10% of your bankroll before each match and betting on the favorite to win. You may not get much of a return (unless you're using exchanges) but long-term you could build up a nice profit.
So let's get this show on the road with the opening game. It's not the most exciting bet in the world, but it's hard to see past the hosts in the opening game. Brazil are a young and dynamic team, with 22-year-old Barcelona striker Neymar ready to follow homegrown legend Pele and lead his side to victory.
The home side kick off the World Cup on June 12 against Croatia in Sao Paolo, and then likely meet either holders Spain or the Netherlands in the 2nd Round. If they can avoid that match of death, Brazil could be on their way.
Starting Bankroll: £5
Bet: Brazil v Croatia – Brazil to win £5 @ 2/7 (Betfair)
Winnings: £1.43
Bet 2 – England and Italy to Keep Things Tight 
It's no secret that the second game of Group D – played in the heat of Menaus – will be a fairly pedestrian affair. Italy are ageing and will not be risking shipping goals in such a competitive group, while under Roy Hodgson, England have become a conservative team that will want to nick the odd goal.
Both teams will be looking to escape the match relatively unscathed, so a bore-draw is the smart bet.
Bankroll: £6.43
Bet: England v Italy 0-0 £6.43 @ 6/1 (Ladbrokes)
Winnings: £38.58
Bet 3 – Swiss to Make the French Roll   
Traditional bookmakers take bets on a team or horse to win. But in recent years, a new phenomenon has sprung up online: the betting exchange. Betting exchanges let gamblers take both sides of the bet, and you can often find much more favorable odds than you would at a traditional bookies.
For example, let's say Brazil are a best-priced 4/1 at the established bookmakers to win the World Cup. You may not fancy their chances, though, so you can go onto a betting exchange and offer other gamblers your own odds – in effect becoming a bookmaker yourself. Equally, you may want to bet on Argentina's Lionel Messi to win the Golden Boot. If you're not too enamored with the sportsbetting sites' odds, take a look on the betting exchanges – you will usually find much better prices.
The beauty of exchanges is that you can also bet on teams NOT to win. Every match in the World Cup and outright market will have an option for you to 'Lay' a team (usually an odds-on bet on them not winning) that has been proposed by another gambler. Your outlay will usually be more (e.g. you are betting more in order to win less), but it's a great extra option that isn't offered on traditional betting sites.
So, hit the exchanges for Bet #3, where an under-rated Swiss side who sailed through qualifying could upset Les Bleus:
Bankroll: £45.01
Bet: Lay France against Switzerland £45.01 @ 2.06 (Betfair)
Winnings: £47.71
Bet 4 – Argentina to Bang in the Goals   
Brazil's fierce rivals have flattered to deceive in previous World Cups, but with 'home continent advantage' and the mercurial Lionel Messi in the team, smart bettors may feel this is Argentina's time. Argentina find themselves in an interesting group, with the dark horses of Bosnia and the potential whipping boys of Iran and Nigeria making up the numbers. With Messi and Negredo in the side, back them to bag some goals in their second game:
Bankroll: £92.72
Bet: Over 2.5 goals Argentina vs. Iran £92.72 @ 1.5 (Betfair)
Winnings: £46.36
Bet 5 – Messi To Cause a Mess                     
Lionel Messi – while explosive for Barcelona – needs to show he can cut it on the World Cup stage. Brazil 2014 could be his time. Argentina's next game forms our next bet.
Bankroll: £139.08
Bet: Nigeria v Argentina – 3-0 Argentina £139.08 @ 9/1 (888sport)
Winnings: £1,251.72
Bet 6 – The Belgium Treble   
There are many dark horses in this tournament, but the Belgian side is packed with talent that plies its trade in England and Europe. It's hard to look past a team that contains Chelsea's Romalu Lukaku and Eden Hazard, Everton's Mirallas, and Manchester City's title-winning defender, Vincent Kompany. If Belgium can gel as a team rather than a Who's Who of Premier League stars, they could easily sail through Group H. Back them to win all their games in a tidy accumulator with all of your bankroll.
Bankroll: £1,390.80
Bet: Belgium win treble (Win v Algeria 2/5, Win v Russia 11/10, Win v South Korea 8/13) £1,390.80 @ 4/1 (bet365)
Winnings: £5,563.20
Bet 7 – England to Finish the Job           
After a tepid 0-0 draw against Italy in their opening game, it's all to play for in the second game against Uruguay.
Should 2013/14 Premier League top scorer Luis Suarez be fit it could turn into an interesting battle between the Uruguyan and his English Liverpool colleagues – Steven Gerrard, Daniel Sturridge and Glen Johnson.
Both teams will sense this is the game where three points is essential, and with both defences hardly vintage (Uruguay shipped 25 goals in qualifying for the World Cup), we could expect goals.
Bankroll: £5,563.20
Bet: Uruguay v England 2-2 £5,563.20 @ 14/1 (bet365)
Winnings: £77,884.80
Bet 8 – Aussies to Cause the Biggest Shock 
The golden generation of Spanish football were worthy winners in 2010, beating the Netherlands in a bad-tempered final in Johannesburg. But can the team of Torres, Iniesta, Alonso et al do it all over again? The smart thinking is that the Spanish may get found out this summer.
Football has moved on from the possession style of play that made Spain so irresistible for years. The favoured style of play for many teams now is a quick counter-attacking game, and that play into the hands of their opponents (look at how well it worked for Liverpool and Real Madrid this season). Spain experienced a shock or two in recent World Cups (the 1-0 loss to Switzerland in the opening game of South Africa 2010) but Australia have sprung surprises before, beating Serbia and drawing with Ghana in the last World Cup.
If Spain suffer a defeat against the Netherlands in their first game – a repeat of the 2010 final – and come unstuck against a decent Chile side, there's no reason why Australia can't pull out a miracle. If they do, you'll have become a millionaire!
Bankroll: £83,448
Bet: Australia to beat Spain @ 16/1 (Ladbrokes)
Winnings: £1,335,168
Final Bankroll: £1,418,616
And finally…
The Super £1 Accumulator
OK, so you've seen a potential route through the group stages, and how you can turn your pounds into potential big moolah. What if you're a little light? If you only have £1 to play with, a little accumulator can go a long way…a VERY long way.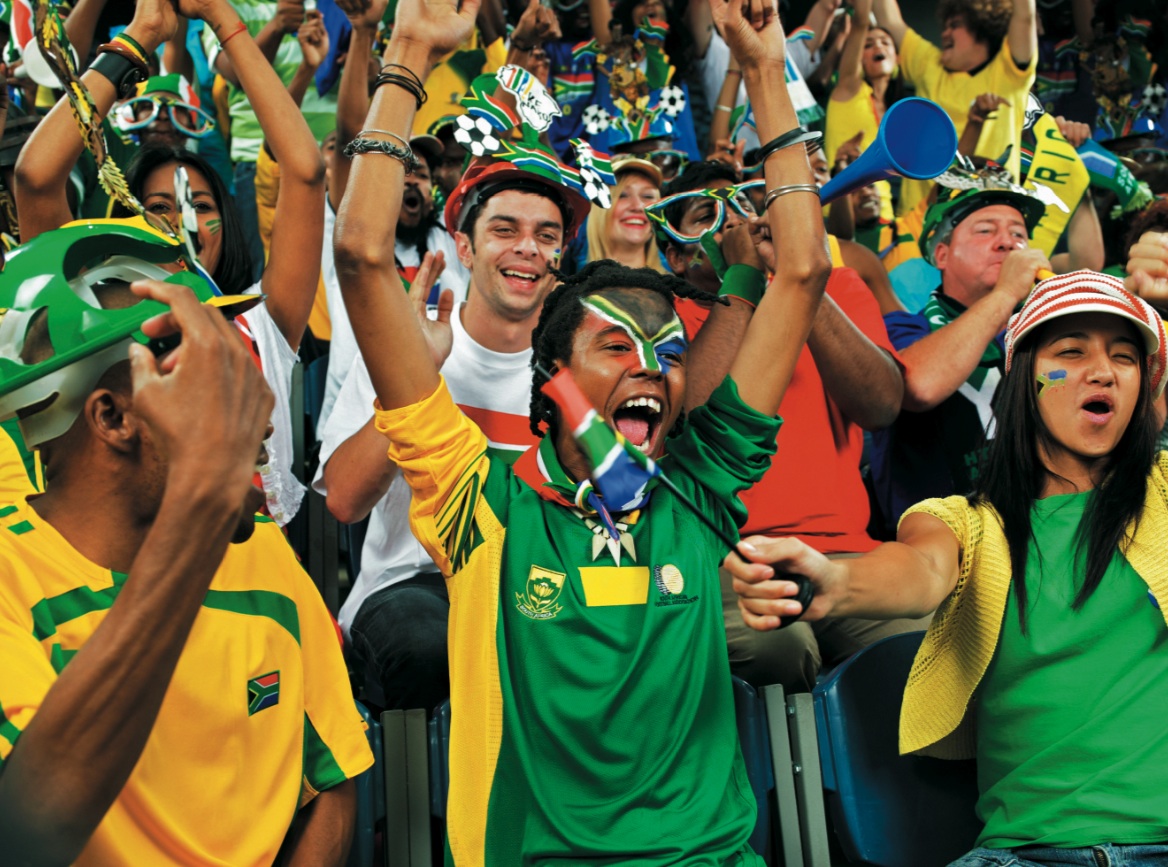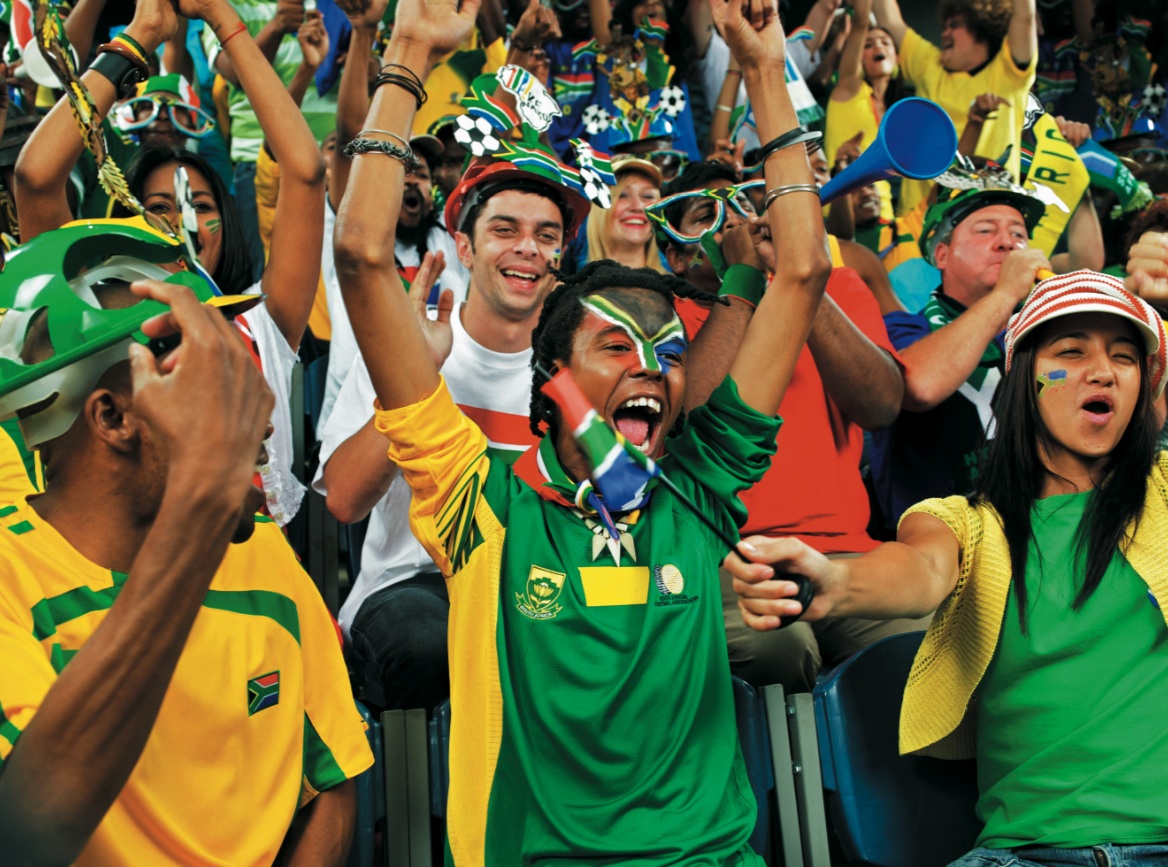 Lowest Scoring Group: Group D
If Group G – with Germany, Portugal, USA and Ghana is this year's Group of Death (every World Cup has one), then surely Group D is the Group of Dearth. Featuring the naturally cautious England, an ageing Italy who aren't known for banging in the goals, and a Uruguay team which may be missing the talents of Luis Suarez to injury – together with the fact that many of the group games are being played in the tropics – should lead smart bettors to think that Group D will be short of goals. Snap up the top price on Group D producing the fewest goals.
Odds: 7/1 (888sport)
Highest Scoring Group: Group F
Following on from our tips on Argentina against Iran, Group F contains some potential tonkings. The Argentinians could brush aside Nigeria and Iran, while Bosnia – and Edin Dzeko could do the same. At 7/1, backing this group could be the smart inclusion in our accumulator.
Odds: 7/1 (Betway)
Golden Boot: Edin Dzeko (Bosnia-Herzegovina)
The Bosnian hitman had a great season with Manchester City in the English Premier League, banging in 16 goals.
He should be on-song this summer and will be the value bet. Dzeko should be long enough odds to warrant an each-way bet (coming in the top 4 or 5 scorers in the tournament), and if Bosnia get enough chances against Iran and Nigeria in the group stages, he will be the man on the end of them.
Odds: 100/1 (William Hill)
Dark Horse: Chile
There are plenty of dark horses at the World Cup – those teams that fly under the radar and spring a surprise by reaching the semi-finals.
There are various reasons to count Switzerland, Bosnia and Belgium among that group, but a smarter bet could be Chile to Win, as they stormed through qualification en route to Brazil. If they can get past Spain and Holland in their group, they deserve to go all the way.
Odds: 50/1 (SkyBet)
England to Crash Out in the Quarter-Finals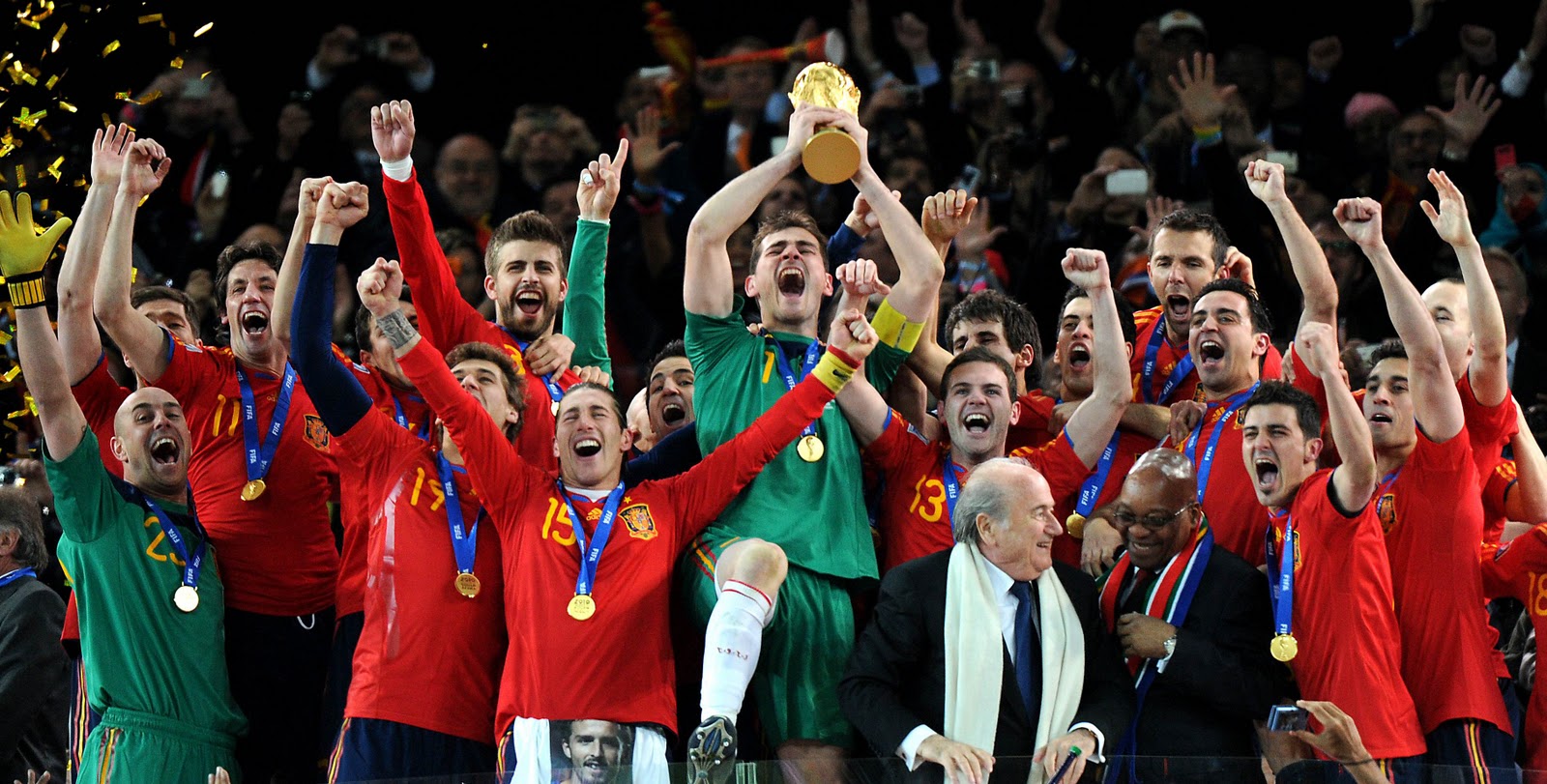 While patriotic money for England has always inflated their odds in major football tournaments, it's not to say there aren't decent bets around if you want to bet on Roy Hodgson's boys. If they navigate their way through a potentially tricky group England could have a simple second round match against Colombia or Ivory Coast before running into Spain or Holland in the quarters.
Traditionally, England manage to get to the quarter-finals of big tournaments before limping out on inevitable penalties. And to be honest, for a team in the top 8 countries in the world, a quarter-final exit is the smart money.
Odds: 9/2 (SportingBet)
Accumulator: £1 @ 1,813,152/1 = £1,813,152
General Tips
Exploit Football Fans' Bias
Football fans are generally a tribal bunch and will tend to wager (however blindly) at least some cash on their country in major tournaments. This patriotism is often reflected in sportsbetting sites' odds. At an English sportsbetting website, for example, England may be shorter than they should be in order to reflect the patriotic money being bet on them.
On foreign sites, however, no such bias exists, so England will be priced up at longer, more realistic odds. (At the last World Cup England were around 7/1 to win the trophy at some British sportsbetting sites; the team duly stumbled out at the 2nd Round after a thrashing by Germany.)
This is where exchanges come into their own. You can lay those teams you are sure have no chance of making it to the final; in effect betting on them NOT to win.
Learn to Bet In-Running
Betting in-running is great for armchair gamblers watching a match on TV. They are able to follow the match live and bet on the game as it progresses. The bookies' odds will be adjusted as the game and score change. For example, that striker who's had 10 shots on-target may shorten in the odds to be next scorer. If you think shot no.11 is going to be the one you can back him for Next Scorer and take a quick win if he does hit the net.
Remember, the sportsbetting sites are also watching the games and adjusting their odds accordingly. If you can keep a level head about you, you can get one up on the bookies.
Editor's Note: This guide is for entertainment purposes only; no promises of Midas' riches are made or implied. Bet at your own peril.