10 Popular Sports Conspiracy Theories That Might Actually Be True
Sport is one of those rare experiences in life that evokes such a high level of emotion, intensity, and extreme behaviour that it can bring out the best and the worst of humanity. Sometimes, despite all the good sport can do it can become tainted by a dark side. Here is a look at those times when that dark side in sport led to conspiracy theories surrounding what happened.
David Stern and the Frozen Envelope
The 1985 NBA Draft Lottery was subjected to controversy when allegations circulated that NBA Commissioner David Stern had frozen the envelope containing the New York Knicks card. This was so that the card would only be picked for the number 1 draft pick that was Patrick Ewing.
The NBA needed an iconic rookie star and many felt Ewing would thrive best at the Knicks. Stern was also raised in New York and the Knicks, not performing well at the time, needed a new star to boost their form.
Despite being a popular conspiracy theory, the wide range of potential methods reportedly used to rig the draw, including bent envelopes, marked envelopes, and heated envelopes suggests that this might simply be urban myth territory.
Ronaldo's Fit
The 1998 World Cup Final was one of the most hotly anticipated sporting events of recent times. The host nation of France, driven on by the talismanic Zinedine Zidane, were set to face up against the pre-tournament favorites and reigning world champions Brazil, including the most prolific striker in world football at the time, Ronaldo.
The scene was set but in the hours leading up to kick-off, rumours started to spread. Ronaldo had suffered a fit. Little information was shared except for Edmundo replacing Ronaldo in the Brazil starting line-up. Yet when it was time for the teams to come out, Ronaldo appeared and started instead of Edmundo.
Brazil went on to lose 3-0 with Ronaldo looking like a lost figure. Theories suggest Ronaldo was poisoned as part of a match-fixing ring. Others suggest he was simply suffering from exhaustion.
Michael Jordan's Secret NBA Suspension
Michael Jordan officially first retired from the NBA in 1993. That's the party line anyway. Conspiracy theories state that Jordan was actually suspended by then NBA Commissioner David Stern for his six-figure gambling addiction. This included the alleged betting on NBA games.
Stern was keen to avoid the reputation of the sport being tarnished, so instead gave Jordan the opportunity to claim he was retiring to see out the ban.
Suspiciously, Jordan returned to play for the Chicago Bulls in 1995 until 1998. That retirement really didn't last long then…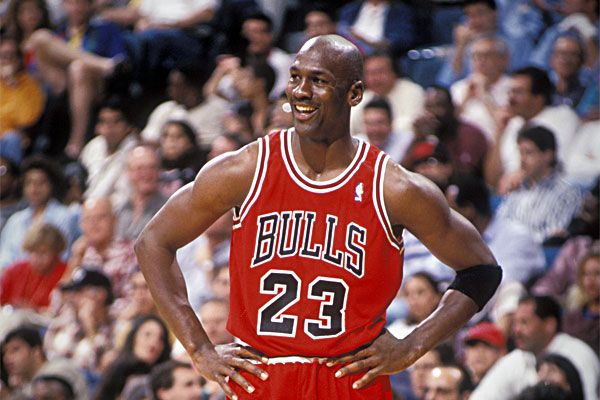 Team SKY Asthma Cover-Up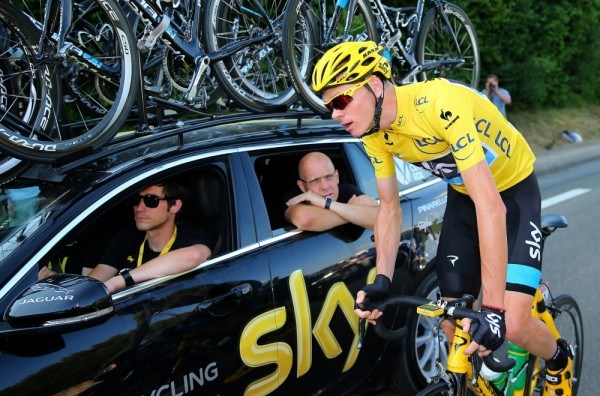 Cycling has had a tough time ever since US cyclist Lance Armstrong was found guilty of doping by the United States Anti-Doping Agency in 2012. He was stripped of all his accolades bringing disgrace upon himself and the sport.
The sport has been struggling to regain its credibility ever since, with cyclist after cyclist being busted for similar performance-enhancing drug use. Fast forward to the present day and Team SKY is now under the microscope.
Chris Froome and Sir Bradley Wiggins have been the focus of the media attention. Both, along with team general manager Sir Dave Brailsford, have stringently denied unfair practice within the team.
Journalists point the accusing finger at the high levels of asthma within the team and the disappearance of mystery packages ordered by the team.
Curt Schilling and the Bloody Sock
Game 6 of the 2004 ALCS saw Boston Red Sox pitcher Curt Schilling in action against the New York Yankees. During the game, it was spotted that Schilling had a bloody sock that suggested an injury to his ankle.
Schilling was renowned for self-promoting his own performances and brand within baseball. Many think he splashed red paint or ketchup on the sock to appear to be a hero playing through the pain barrier. Or maybe it was a genuine injury?
Bob Woolmer's Death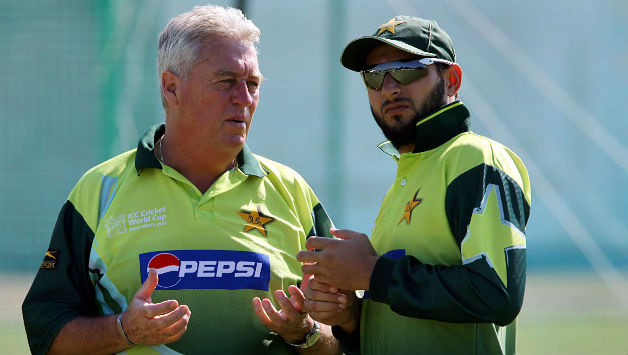 The 2007 Cricket World Cup will forever be remembered for the wrong reasons.
On 18th March, Pakistan head coach Bob Woolmer died suddenly. His death came just hours after his side's shock elimination from the tournament after a 3 wicket defeat to minnows Ireland.
The elimination saw massive hostility by Pakistan cricket fans aimed at Woolmer and the team. Woolmer's death was initially treated as a murder investigation by Jamaican police. Although, an open verdict was given by a jury on his death after insufficient evidence could be found linking his death to a criminal act or natural causes.
Cal Ripken and the Baltimore Power Outage
In 1997, Baltimore Orioles short stop Cal Ripken was enjoying a consecutive games streak that was a major reason for huge ticket sales for the team. It is rumoured that one night before a game in August of that year, Ripken caught his wife in bed with Hollywood actor and family friend Kevin Costner.
Ripken rang Orioles owner Peter Angelos to say he wasn't fit to play. Unable to bear the thought of Ripken's impressive consecutive games streak going, Angelos then shut down the power to the stadium resulting in the game being postponed.
The fact that eye witness reports claim Ripken was sighted in uniform at the stadium before the game was scheduled to start weaken the strength of this theory.
Ripken would go on to break the record for most consecutive games played in MLB history with 2,632 games.
Muhammad Ali's Phantom Punch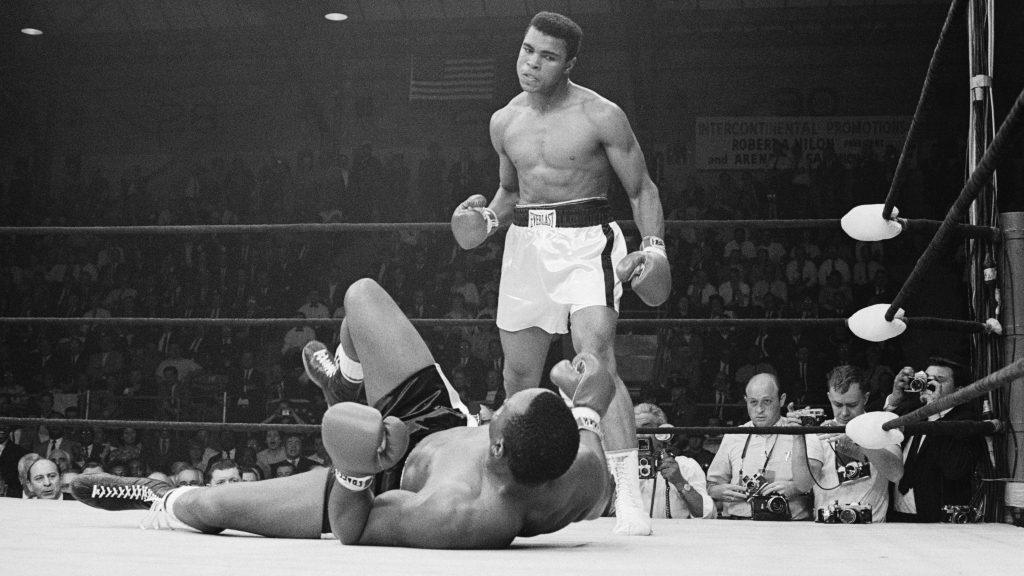 This is one of the great sporting conspiracies. Less a conspiracy than it is near fact.
It was the second fight between Muhammad Ali and Sonny Liston in May, 1965. In the opening round, Liston aimed a left jab but Ali countered with a right hook. Liston hit the canvas on his back. Many in attendance denied seeing or hearing any contact from Ali's punch.
Was it an intentional fall by Liston as part of a fix? The photograph of that moment was taken by Neil Leifer at ringside and remains one of the great sporting photographs of all-time.
Bob Arum Fixing Bradley Win
Boxing was once again at the center of controversy when Timothy Bradley defeated Manny Pacquiao in a bout back on 9th June, 2012. Promoter Bob Arum allegedly paid the judges to award the fight to Bradley. Pacquiao dominated proceedings but Bradley was given the split decision win.
It is believed that Arum wanted to push Bradley as the next big star in his stable. A controversial ending would also provoke demand for a money-spinning rematch. Very convenient.
New Zealand 1995 Rugby World Cup Team Poisoned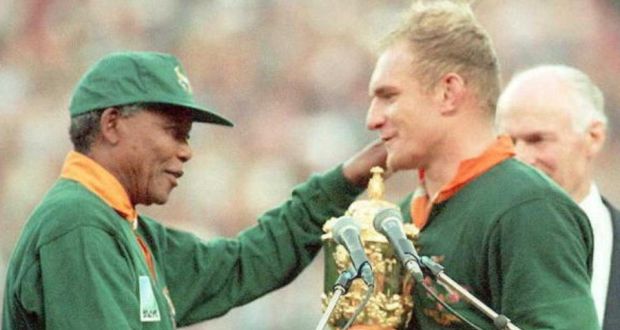 History will remember the 1995 Rugby World Cup as a tournament that showed the globe how South Africa had healed as a nation post-apartheid.
The romance of Francois Pienaar lifting the trophy above his head in front of a proud Nelson Mandela after the 15-12 win in extra time will resonate for generations. However, it could have been very different.
It is alleged that the New Zealand rugby team suffered from a mass bout of food poisoning in the days leading up to the game. Was it an innocent case of poorly prepared food? Many believe something more sinister was surely at work!