It's that time of year again when the leaves start to turn brown, the wind becomes a little colder, and the nights begin to draw in. Yes, it's the Fall and that means it's the time that the American football season starts.
Let us ease you into the NCAA season by giving you 5 college football bets that could change your life.
Five of the Power Five Coaches Will Be Fired by November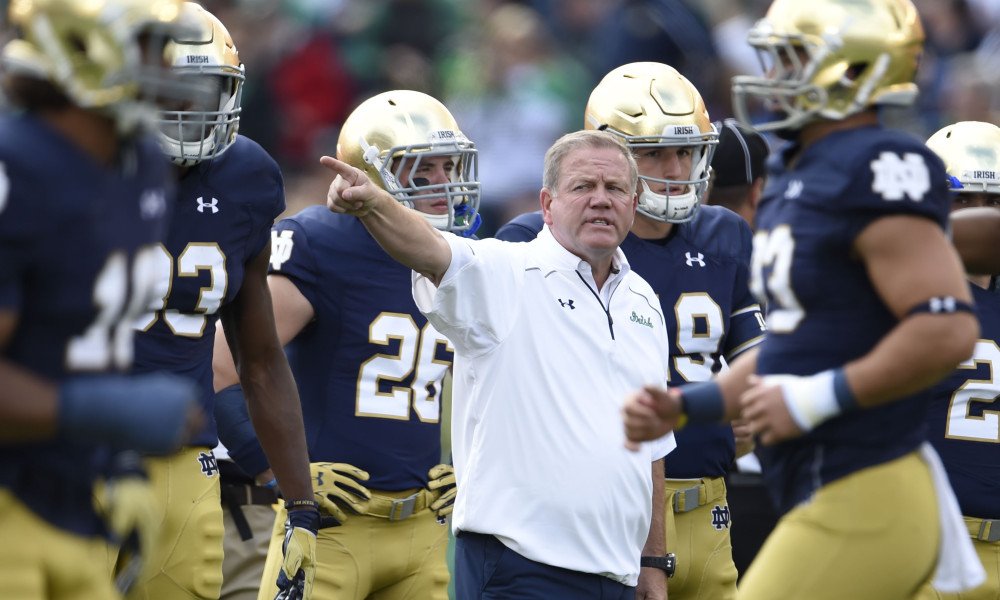 The world of college football is no longer one that tolerates patience or errors.
Teams are not reluctant to make changes to their staff if results are not immediate. It has turned the game into a pressure cooker environment. An early run of bad results and coaches could soon find themselves out of a job.
This is certainly the case with the coaches in charge of the Power Five teams. Those teams expect success and they want it quickly. You only need to take a look at Les Miles getting fired by LSU last September to see how trigger-happy teams are these days.
A number of coaches were under pressure before the season had even started, with Notre Dame's Brian Kelly, Texas A&M's Kevin Sumlin, UCLA's Jim Mora, Arizona State's Todd Graham, and Tennessee's Butch Jones all in line for the chopping block unless they start well.
It is not uncommon in an average season for two of the Power Five coaches to lose their jobs in September.
If two or three of the coaches listed above lose their positions over the next few weeks then this bet is very much on at decent value.
Two SEC Teams Will Rank in The Top Four of The CFP Rankings on Halloween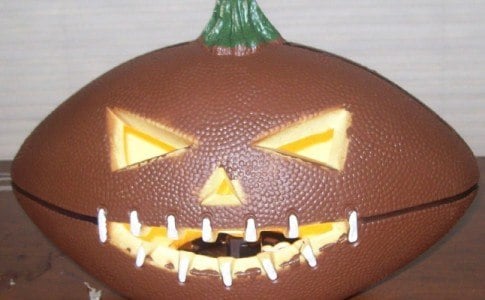 One of the best ways to predict what will happen in sports is to check the form of the teams involved.
Form over the past three seasons tells us one thing – at least two SEC teams are present in the top four of the first CFP rankings of the season. These are released on Halloween. So is it not the sensible thing to take heed from previous seasons? Of course it is.
In 2014, the trio of Auburn, Mississippi State, and Ole Miss were listed in the first set of CFP rankings for the season. The following year, it was Alabama and LSU.
Last season, it was Alabama once more and Texas A&M. Given the anticipated rosters of the teams this season there is nothing that suggests that trend will change.
Backing three teams to pull off the feat might be a push too far but backing at least two teams is a worthwhile bet that can rake in a decent profit.
Kansas State Will Send Coach Synder Out on A High
Some things in sport are just meant to be. Just like Peyton Manning went out after winning Super Bowl 50 with the Denver Broncos, it feels like some things are left to fate. That is how it feels for Kansas State with head coach Bill Snyder.
The Kansas State legend could well retire after a 26th overall season with the Wildcats after this coming season. It will be his 8th straight season with the team since he returned for a second spell. The veteran coach is returning after battling throat cancer.
The sportsbooks are offering Kansas State at a best price of +1000 to win the Big 12 title. It is an achievement that many experts are backing them to pull off.
Only Oklahoma, Oklahoma State, and Texas are being offered at shorter odds to win the Big 12.
Having started the season with a resounding 55-19 win over Central Arkansas it appears that the sensible money is with the Wildcats this season.
If you're an old American football romantic then you know this bet makes sense.
Back Alabama All the Way
Last season had a disappointing end for Alabama Crimson Tide with a 35-31 defeat to Clemson Tigers in the 2017 National College Championship game.
It was a tough loss for the The Tide having gone into the fourth quarter with a 24-14 lead. However, when the pre-season odds were released and Alabama were installed as the firm +250 favourites to win the title this season, it got tongues wagging.
This season it appears that anything but the title win will be considered a huge failure for Alabama.
Head coach Nick Saban enters his 11th season with the team. A new offensive co-ordinator in Brian Daboll has enjoyed an encouraging start to his tenure with the team. Defensive co-ordinator Jeremy Pruitt is also looking to expand on his good work from last season.
The team began this season with a solid 24-7 victory over title rivals Florida State. The next couple of months will see Alabama take on a number of teams that they will be expected to dominate such as Colorado State, Vanderbilt, and Arkansas. So back them all the way.
Bet Against Florida State Versus Clemson Tigers on 11th November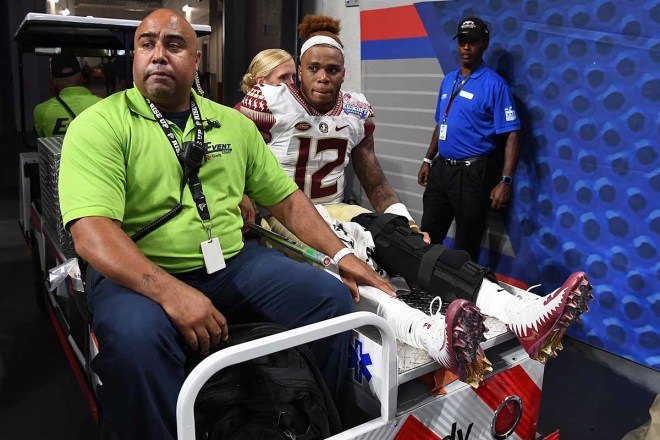 The key to winning big in sports betting is research and preparation.
As we just mentioned, in the opening week of the games, Florida State suffered a defeat to Alabama in a classic encounter between two of the title favourites.
However, one earth-shattering moment happened for the Seminoles that could devastate their season – star quarterback Deondre Francois was stretchered off injuring his patellar tendon. It will rule him out for the rest of the regular season.
Now, this is not a Hollywood movie. The potential replacements are not likely to come in and perform even better than Francois. Freshman James Blackman replaced Francois in the first game but Bailey Hockman could be used in future games.
These players all fall far short of the talents of Francois. It could be a struggle this season for Florida State and the clash with Clemson at the beginning of November is one that is certainly being circled red in the calendar as one game where the Seminoles could take a pounding.