Boxing's Top 10 All-Time Greatest Fighters – Do You Agree?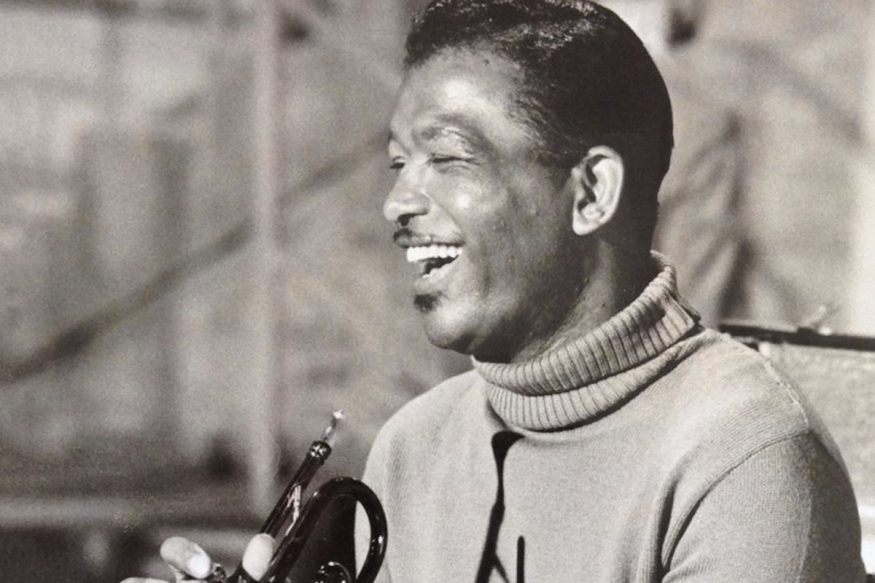 Determining a list of top all-time greats from any sport brings with it a certain backlash. It causes controversy and divides opinions on a large scale.
With boxing, there's typically an even bigger fallout.
It's always tough comparing eras, with rules and regulations having obviously changed and developed throughout time.
But there are a select few fighters who simply can't be overlooked for their feats during a completely different time for pugilism.
These are the combatants that knowledgeable followers of the sport herald as the true greats, while others may play down their legacies in favour of more modern names who they are simply just more familiar with.
No matter what ranking is put forward, someone will disagree.
But certain fighters from the rich history of prize-fighting must be placed at the pinnacle, while other self-proclaimed greats may not appear as highly as their legions of fans expect.
So, here's what we believe are boxing's top 10 greatest ever fighters.
Let the debate commence.
10. Benny Leonard
Considered by many as the leading lightweight in history, Benny Leonard was a true in-ring genius.
The cerebral "Ghetto Wizard" reigned for eight years through his technical prowess and scientific approach, while overcoming esteemed foes such as Johnny Dundee, Johnny Kilbane, Lew Tendler and Freddie Welsh.
Legendary trainer and cornerman Ray Arcel named Leonard as the best fighter he ever saw pound-for-pound.
9. Bob Fitzsimmons
Boxing's inaugural three-division world champion.
Bob Fitzsimmons was one of the most fearsome punchers ever to step in the ring.
The Cornwall-born "Freckled Wonder" stopped Ireland's "Nonpareil" Jack Dempsey to become middleweight champion, knocked out James J. Corbett for the heavyweight crown then bested another Irishman George Gardiner to win light-heavyweight honours.
8. Willie Pep
The ultimate master of 'The Sweet Science'.
Willie Pep was boxing's leading defensive wizard and also responsible for one of the greatest comebacks in sporting history.
"The Will O' the Wisp" was a two-time featherweight champion and majestically waltzed through 1956 rounds over 241 fights in his prestigious career.
7. Ezzard Charles
One of the most technically complete fighters to ever grace the ring, Ezzard Charles won more bouts than any other heavyweight king in the sport's history.
"The Cincinnati Cobra" was arguably the most astute light-heavyweight ever to compete and rallied to successes over fellow Hall of Famers Archie Moore, Joe Louis, Jimmy Bivins, Joey Maxim and Jersey Joe Walcott in his career.
6. Muhammad Ali
The word legend gets thrown around a lot today.
But it perhaps applies most fittingly when describing the one and only Muhammad Ali.
Born Cassius Clay, the American would go on to have arguably the most significant and iconic career and life of any boxer ever.
An Olympic Gold medalist. The greatest heavyweight in history. A cultural icon. A role model.
Ali was worthy of being called "The Greatest".
5. Roberto Duran
At the peak of his powers, and even past them, "Manos de Piedra" was as great as it gets in the squared-circle.
Roberto Duran reigned in four divisions from lightweight to middleweight in a career amazingly spanning five decades.
The Panama puncher was supremely gifted in all areas of the fight game and, with over 100 career victories – including against Ken Buchanan, Sugar Ray Leonard and Esteban de Jesus to name a few – he is without a doubt one of the greatest fighters ever.
4. Henry Armstrong
The great Henry Armstrong is the first and only fighter in history to hold three world titles in three separate divisions simultaneously.
Plus he did it at a time when there was only one ruler at each weight class.
Through featherweight, welterweight then lightweight, "Hammerin' Hank" beat all-comers including Barney Ross, Lou Ambers and Chalky Wright.
A relentless pressure-fighter who defended his 147lbs crown 18 times and cemented his legacy as a true all-time boxing hero.
3. Sam Langford
"The Boston Terror" is unquestionably the greatest fighter to never win a world title.
But that didn't matter.
Sam Langford's greatness doesn't need silverware as proof. His resume and credentials speak for themselves.
The Canadian was a genuine force of nature from lightweight all the way to heavyweight, beating the likes of Joe Gans, Jack Johnson and Joe Jeanette in a career which lasted over two decades.
2. Sugar Ray Robinson
It's almost become a cliché to call Sugar Ray Robinson the greatest fighter ever.
Undoubtedly the greatest prize-fighter ever caught on film. And as the inspiration for a young Cassius Clay, Robinson was as close to the perfect boxer as it gets.
The best welterweight of all time and the sport's first five-time division champion for his middleweight reigns.
With 200 professional bouts, 172 wins and 109 knockouts in a career spanning a quarter of a century, Robinson was a truly monumental fighter.
1. Harry Greb
The absence of any fight footage doesn't in any way hinder the simply remarkable career of "The Pittsburgh Windmill".
Harry Greb's record and resume read like a fictional novel.
It defies logic and is virtually unbelievable.
A middleweight champion with around 300 official career ring outings, he also beat top names at light-heavyweight and heavyweight. Most notably he handed Gene Tunney his only ever defeat.
Overall he conquered an amazing 18 world champions, faced 16 Hall of Famers a total of 48 times and, in 1919 alone, he reportedly went 45-0 while beating five fellow HOF inductees.
"The Human Windmill" also achieved a lot of his later career success with just one eye as he became blind from an injury.
He tragically died at just 32 following complications during routine respiratory surgery.
There have been plenty of great fighters since Greb and there will be many more in the future but no one will ever realistically be able to match or surpass his accomplishments.
Other all-time greats: Barney Ross, Archie Moore, Joe Gans, Sugar Ray Leonard, Joe Louis, Mickey Walker, Tony Canzoneri, Jimmy McLarnin.