Can You Guess The Top 10 Fattest Footballers?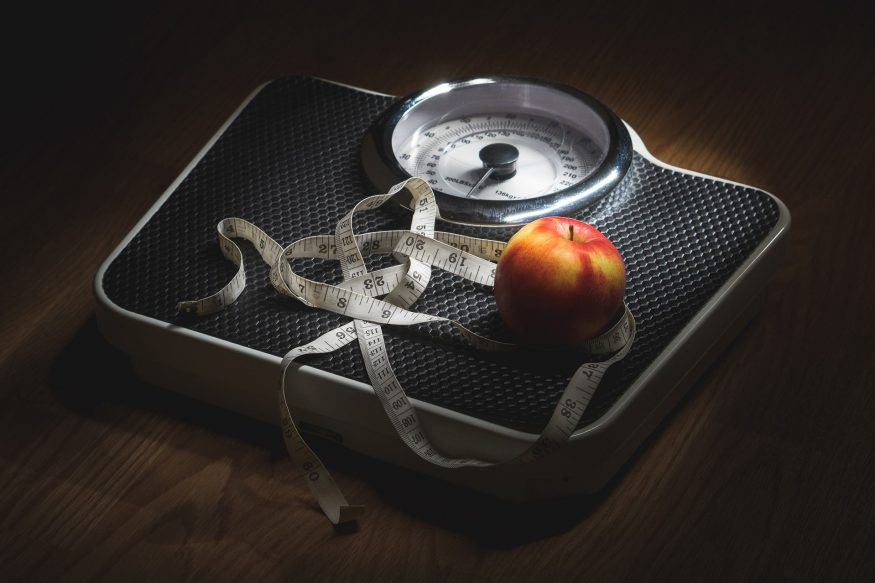 Most professional footballers (soccer players) are in tip-top physical condition. But, when the glory days are gone and they hang up their boots, some of them struggle to stay in shape.
Here are the top 10 footballers that have faced an epic battle with the fat.
1. Ronaldo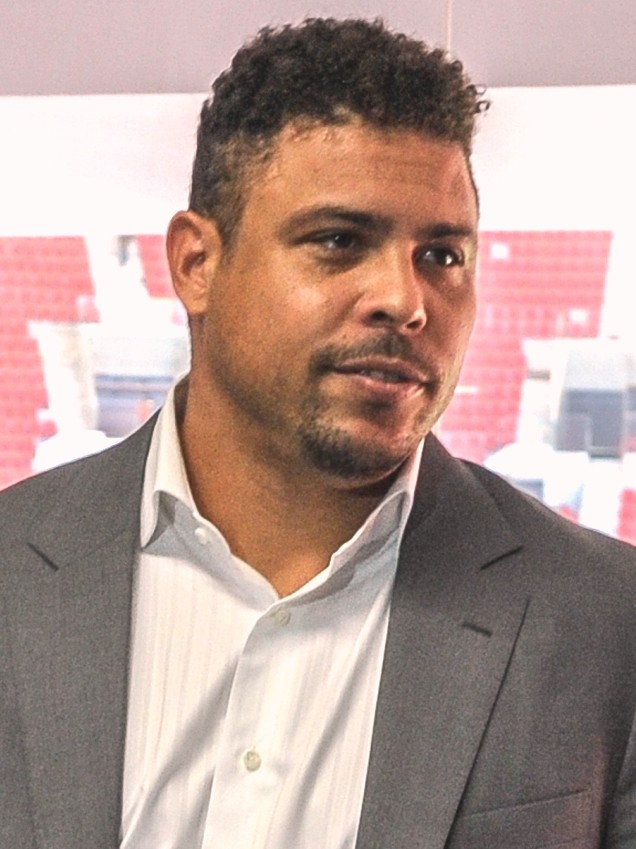 D.O.B.: September 22, 1976
Clubs: Cruzeiro, PSV, Barcelona, Inter Milan, Real Madrid, AC Milan, and Corinthians
Nationality: Brazilian
Position: Striker
Retired: 2011
You know your weight's an issue when fans that have adored you for decades suddenly start referring to you as "Fat Ronaldo".
Ouch.
He got this unflattering nickname because it's hard not to compare him with Portuguese legend Cristiano Ronaldo, who's one of the richest footballers in the world.
But that doesn't mean the porkier Ronaldo isn't an iconic player in his own right.
The 2 x World Cup winner, 2 x Copa America winner, and 3 x time FIFA World Player of the Year winner will be fondly remembered for his instinctive goal-scoring attributes. His weight might have been an obsession for some but it's his current work as a stakeholder of Real Valladolid that is now putting him in the spotlight.
2. Neville Southall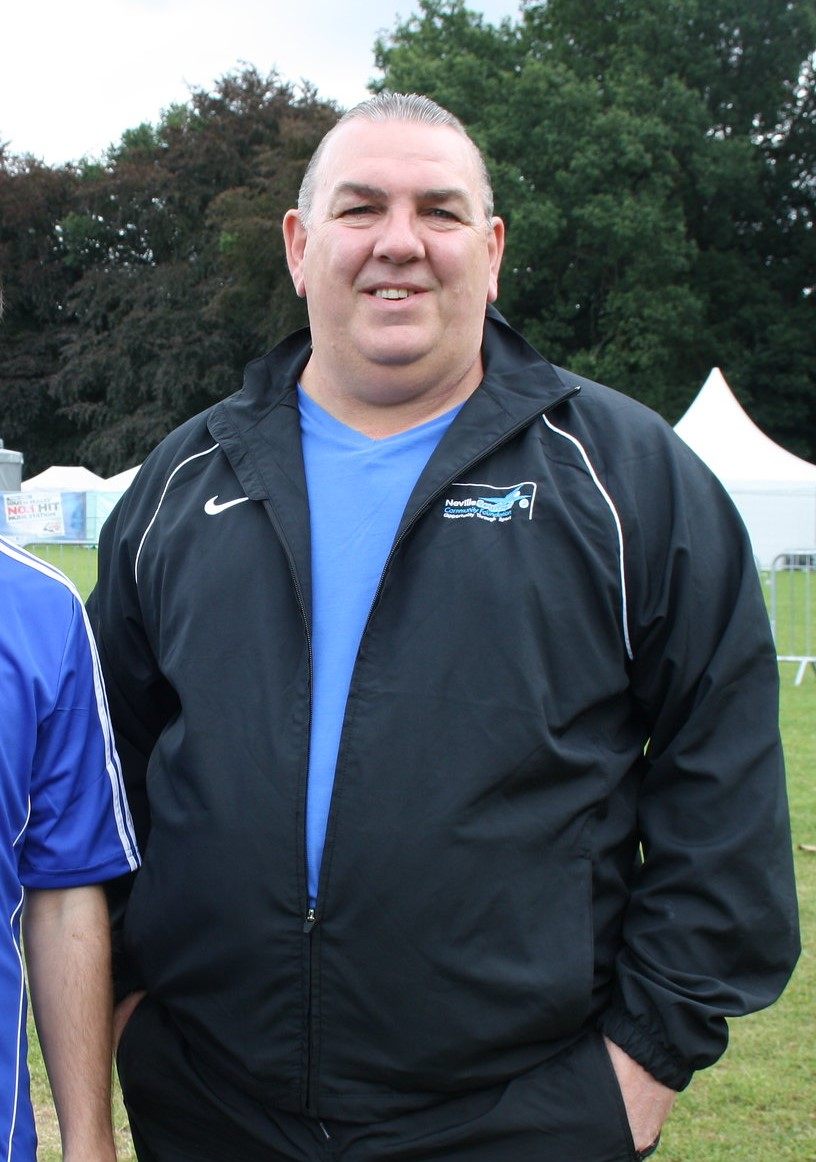 D.O.B.: September 16, 1958
Clubs: Bury, Everton, Port Vale, Southend, Stoke, Doncaster, Torquay, Bradford, York City, Rhyl, Shrewsbury, Dover, and Dagenham and Redbridge
Nationality: Welsh
Position: Goalkeeper
Retired: 2002
"Give us a wave, Nev!" was the common call around the grounds by fans showing support for their team's number one. Southall had a great relationship with his club's supporters and today continues to be held in high regard.
The Welsh goalkeeping legend has suffered unfair criticism for his weight down the years, even when he was playing and churning out match-winning performances.
Nowadays, he has turned that attention into a positive movement by using his public profile to raise awareness on a number of key social issues such as mental health, sex work, and addiction.
3. Neil Shipperley
D.O.B.: October 30, 1974
Clubs: Chelsea, Watford, Southampton, Crystal Palace, Nottingham Forest, Barnsley, Wimbledon, Sheffield United, Brentford, and North Greenford United
Nationality: English
Position: Striker
Retired: 2007, then again in 2013
If one player is consistently included on lists of former professional footballers who got fat then it has to be Shipperley.
The former Premier League striker was always a spritely and mobile player but almost overnight seemed to pile on the pounds. After initially retiring in 2007, Shipperley returned to action six years later for North Greenford United but only made one appearance before hanging up his boots once again.
4. Tomas Brolin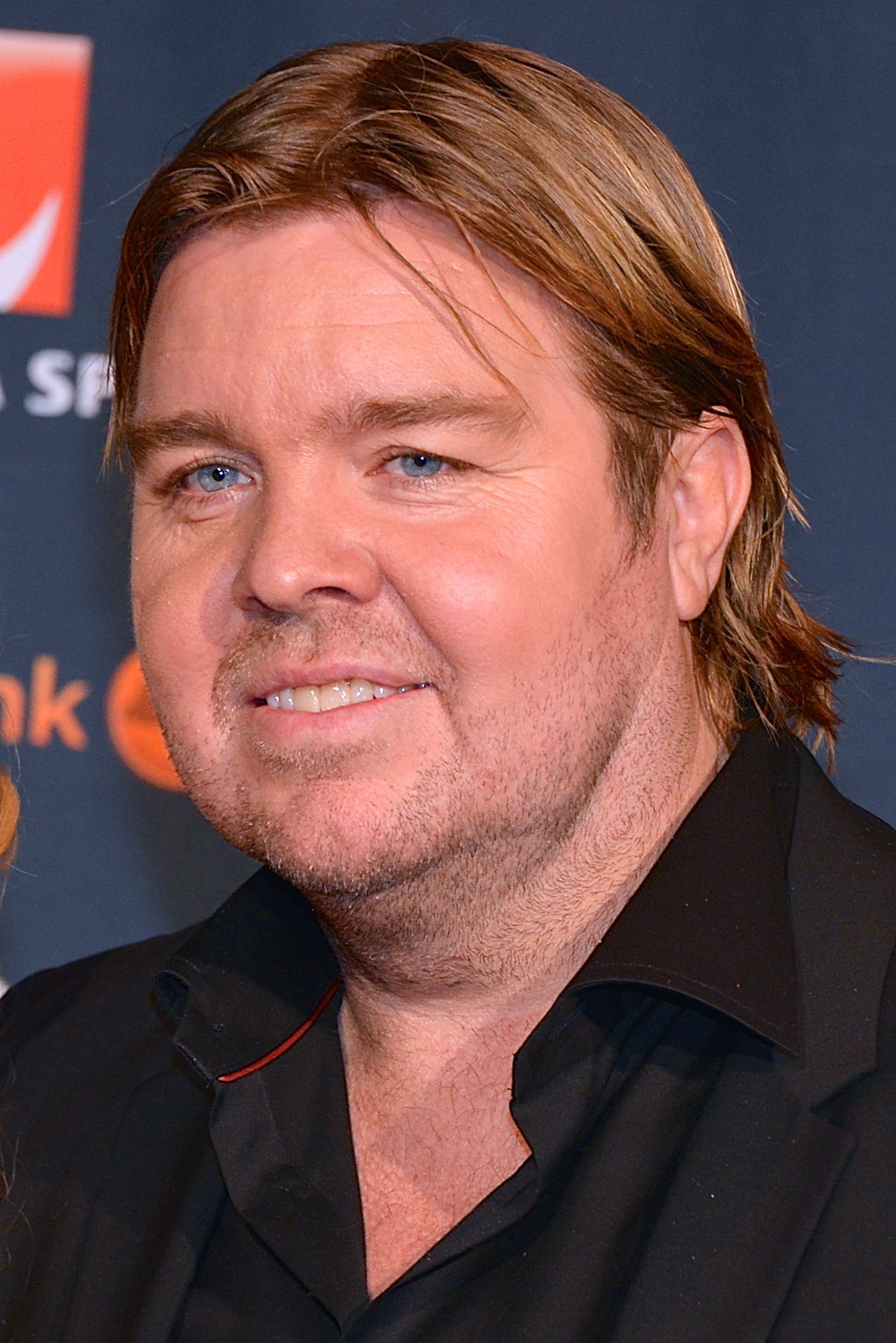 D.O.B.: November 29, 1969
Clubs: Nasvikens IK, GIF Sundsvall, IFK Norrkoping, Parma, Leeds, Zurich, Crystal Palace, and Hudiksvall ABK
Nationality: Swedish
Position: Attacking Midfielder
Retired: 1998
In 1994, Brolin had the world at his feet. The Swedish creative genius with the blonde hair and blue eyes had just enjoyed a stunning World Cup for his national side.
His club career was thriving for Serie A side Parma and it seemed he would go on to become one of the game's greats.
Unfortunately, injuries and a disrupted lifestyle saw him put a lot of weight on. It also brought an abrupt end to his playing career.
Brolin has since gone on to become a successful businessman and poker player.
5. Neil Ruddock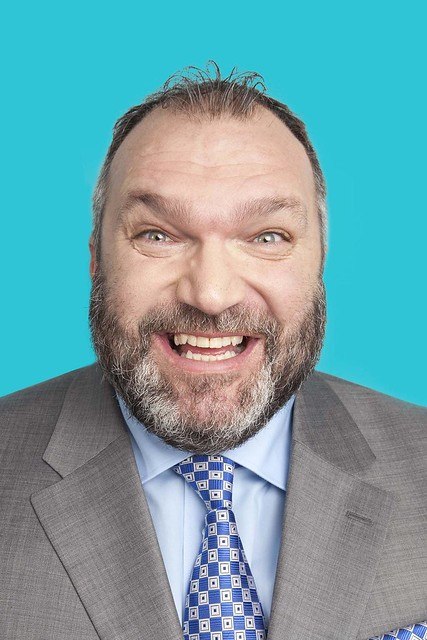 D.O.B.: May 9, 1968
Clubs: Millwall, Tottenham, Southampton, Liverpool, QPR, West Ham, Crystal Palace, Swindon, and Wellingborough Whitworth
Nationality: English
Position: Defender
Retired: 2015
Ruddock was always one of those players that played up to his reputation of being a lad and a bit of a lager lout. His nickname of "Razor" went hand-in-hand with his trademark physical approach to the game.
The Wandsworth boy was never one of the most physically flawless individuals in the game and he's continued to focus on that rough and ready character in his retirement.
Ruddock has had a fantastic media career since retiring with appearances on "I'm a Celebrity…", "Celebrity Big Brother", "Football Saved My Life", and "Harry's Heroes".
On those shows, Ruddock has addressed his weight issues in the hope others with similar struggles will gain the confidence to face their own problems.
6. Diego Maradona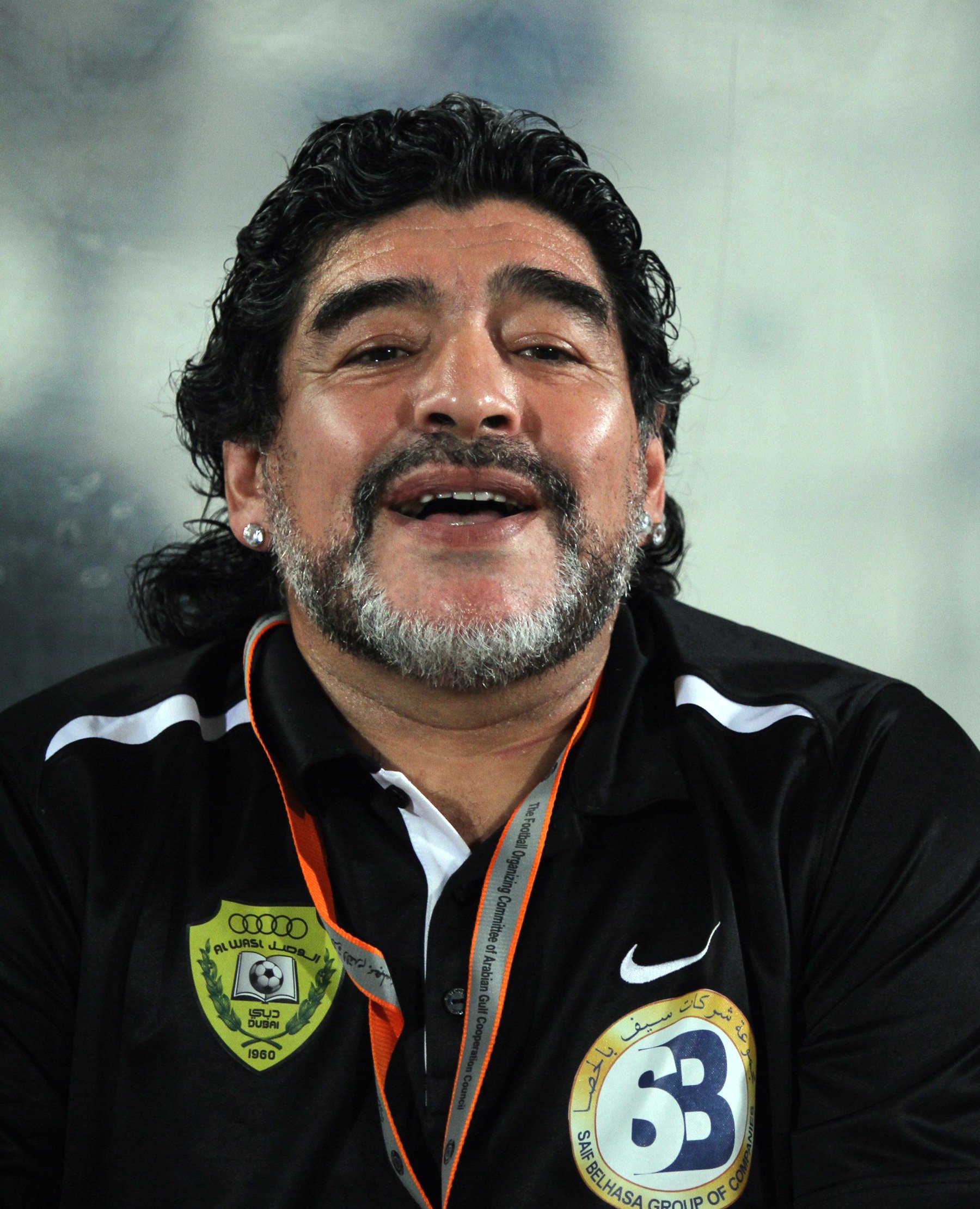 D.O.B.: October 30, 1960
Clubs: Argentinos Juniors, Boca Juniors, Barcelona, Napoli, Sevilla, and Newell's Old Boys
Nationality: Argentine
Position: Forward
Retired: 1997
Very few players in the history of the game have courted controversy as much as Maradona. The 1986 World Cup winner is widely regarded as one of the greatest to have played the game but he is also seen as a flawed genius.
Although his addiction to alcohol and drugs tarnished his career and has left him as a physical shadow of his former self, he still turns up to social events and wows onlookers with his skills on the ball.
7. Mark Bosnich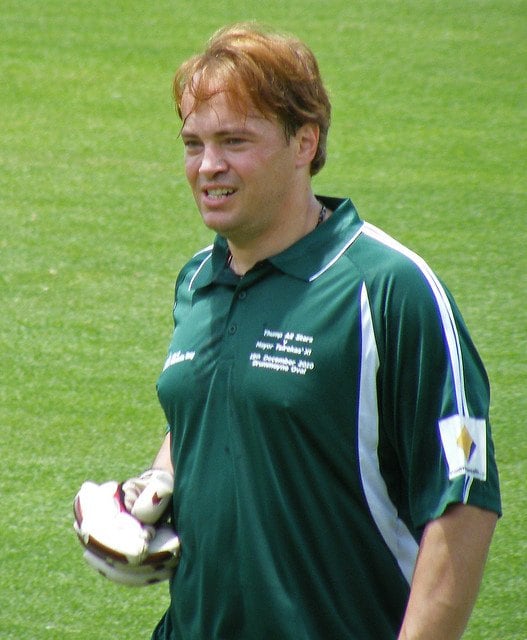 D.O.B.: January 13, 1972
Clubs: Manchester United, Sydney United, Aston Villa, Chelsea, Central Coast Mariners, and Sydney Olympic
Nationality: Australian
Position: Goalkeeper
Retired: 2009
#7 on our fat footballers list is Australian goalkeeper, Bosnich, who you may have seen caught up in a number of controversies over the years.
An alleged fraudulent marriage to obtain a work permit, cocaine sessions with British model Sophie Anderton, and making Nazi salutes at White Hart Lane to name a few.
It's perhaps not surprising that Bosnich hasn't stayed trim in his non-playing days (or since kicking his cocaine habit), but at least his wilder days are a thing of the past now.
8. Jan Molby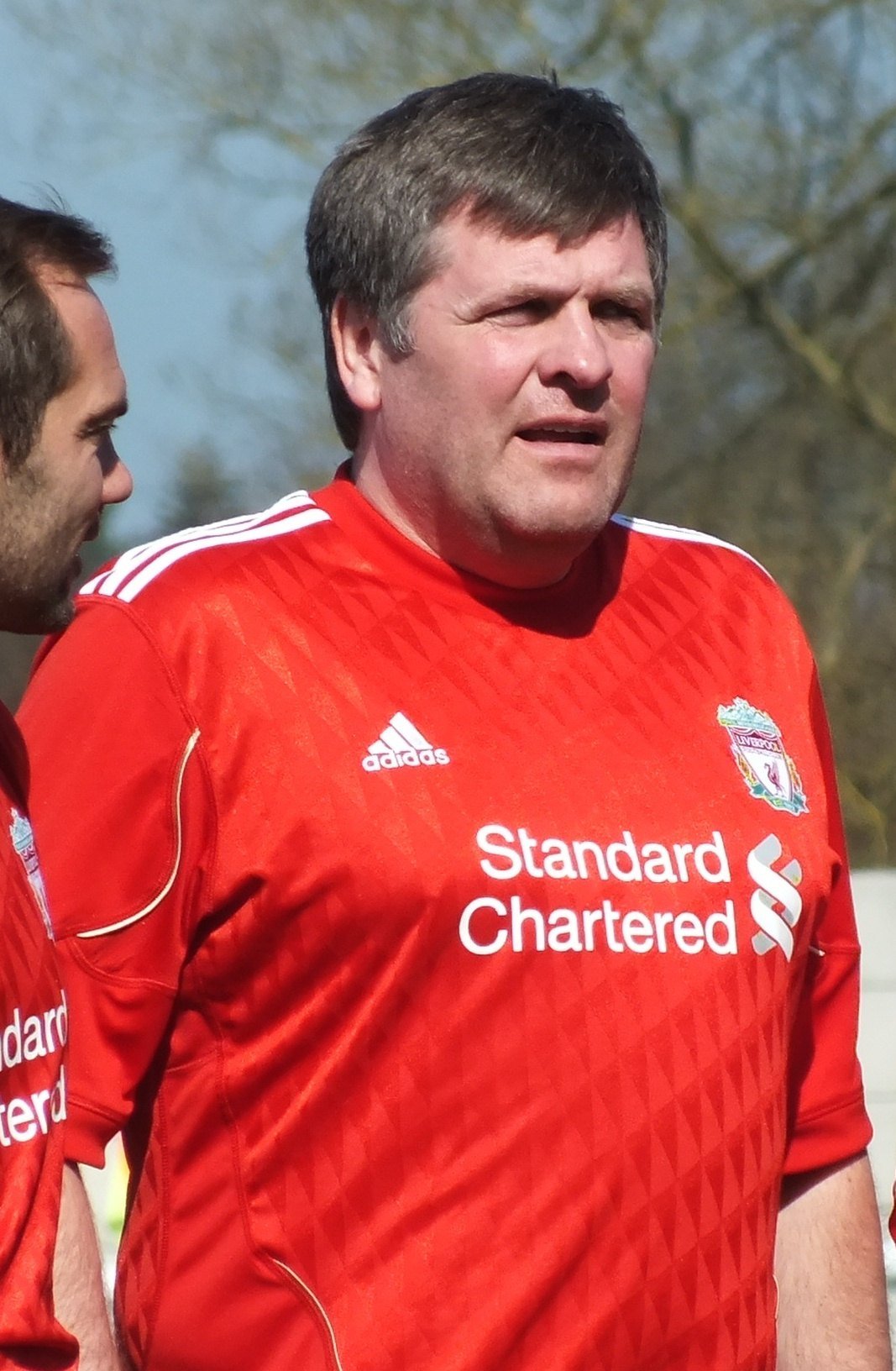 D.O.B.: July 4, 1963
Clubs: Kolding, Ajax, Liverpool, Barnsley, Norwich, and Swansea
Nationality: Danish
Position: Central Midfielder
Retired: 1998
If odds were placed on which player would be included in this list then Molby would undoubtedly have been up there.
The Anfield legend was a class act during his playing days but those heady times have often been forgotten in favor of his more rotund physique on display these days in charity matches.
The Scandinavian remains a popular personality on Merseyside with a strong media presence. He was even made an "Honorary Scouser" by the Lord Mayor of Liverpool in 2009.
9. Adriano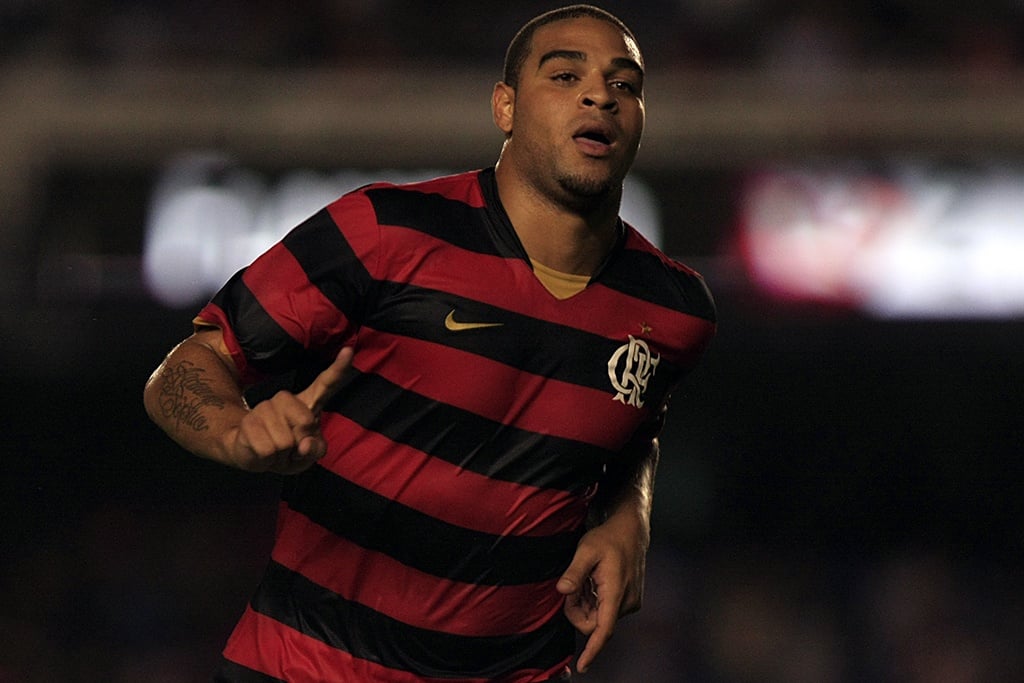 D.O.B.: February 17, 1982
Clubs: Flamengo, Inter Milan, Fiorentina, Parma, Sao Paulo, Roma, Corinthians, Atletico Paranaense, and Miami United
Nationality: Brazilian
Position: Striker
Retired: 2016
Once upon a time, Adriano was considered one of the deadliest finishers in world football.
He was tipped to be Ronaldo's natural successor and commanded a transfer fee of €23.4 million in 2004 when he moved from Parma to Inter Milan.
Things didn't quite work as planned for the potent striker. Injuries, off-field scandals and a sloppy worth ethic meant he was never able to reach his potential. With his football career over, he ended up ruined by drink and drug problems and getting seriously out of shape.
10. Jeroen Verhoeven

D.O.B.: April 30, 1980
Clubs: RKC Waalwijk, FC Volendam, Ajax, FC Utrecht, and ASV De Dijk
Nationality: Dutch
Position: Goalkeeper
Retired: 2017
Dutch master Verhoeven was given stick about his size by opposition fans even before he retired, often shouting "Pizza!" when he was in possession of the ball.
A bit cruel, but fortunately Verhoeven has always taken the negative comments in good heart. Asides from his weight, he will also be remembered as one of the Eredivisie's great characters.
If you enjoyed this, you might like our piece on the 10 weirdest jobs ex-footballers went on to have  or our comparison of five of the most successful journeymen ever.
Sources:
https://www.skysports.com/football/news/12958/11579633/ronaldo-says-buying-stake-in-real-valladolid-is-like-a-gift
https://www.theguardian.com/sport/2018/jun/04/neville-southall-flak-sex-workers-lgbt-issues
https://www.joe.ie/uncategorized/joes-forgotten-footballers-tomas-brolin-46258
https://www.mirror.co.uk/all-about/neil-ruddock
https://www.goal.com/en-gb/news/i-was-wasting-away-maradona-talks-about-cocaine-addiction-in/t14qmk1hgd431aphzpih6p27y
https://www.msn.com/en-au/sport/more-sports/bosnich-on-mumford-cocaine-almost-killed-me/ar-BBOO3vD
https://champions-speakers.co.uk/sports-speakers/football-speakers/jan-molby/
https://www.goal.com/en-us/news/what-happened-to-adriano-the-next-ronaldo-destroyed-by-drink-and-/9edrtvefcv6117r71b6bnbgxk
https://www.transfermarkt.com/adriano/profil/spieler/5876