How Does a Top Driver Prepare for The Monaco Grand Prix?
At first glance, Formula One does not look like a physically demanding sport. The drivers are sitting down as they power their super-sleek machines smoothly around a track.
The reality could not be more different.
Factors including the heat, G-forces and the ridiculous speeds at which the drivers operate impose extraordinary strain on their bodies and minds.
Quite simply, Formula One drivers are among the fittest athletes in the world of sport. They need to possess extraordinary levels of physical and mental endurance – and prepare accordingly for each race and the season as a whole.
Next stop in the world drivers' championship is Monaco on May 26. This is one of the highlights of the sporting calendar, a race that epitomizes the glitz and glamour of F1.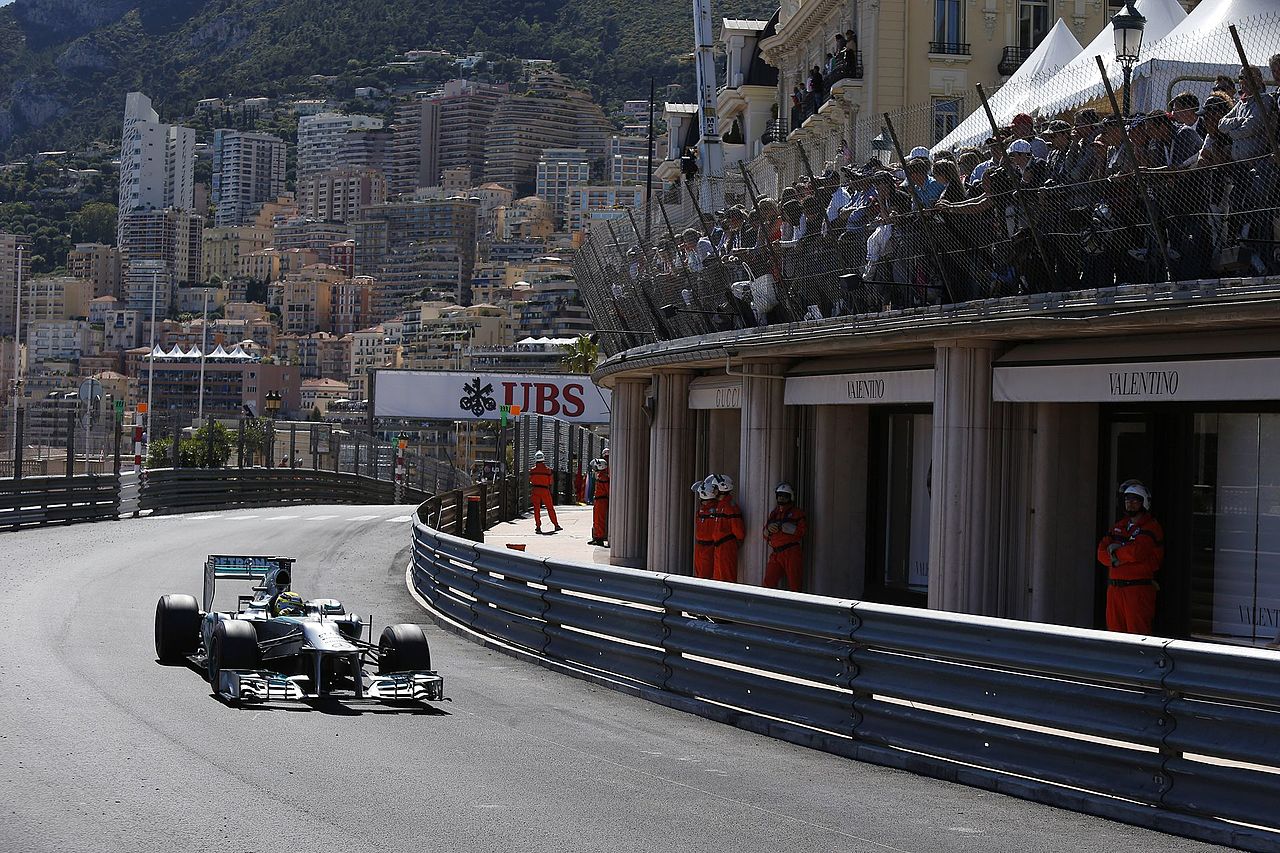 Yet the unique nature of the course that twists through the streets of the tiny principality brings its own special challenges to a driver's physical fitness and reflexes.
What physical demands does a Formula One driver face?
The speed at which these guys operate exerts tremendous pressure on their bodies. They are subject to extreme G-forces throughout a race, which can rise to more than 5G when braking from 185mph to 35mph to take a tight corner after a long straight.
Then there's the heat.
In a racing cockpit next to a roaring engine under a merciless sun, it's intense. Drivers sweat off up to 3kg of their body weight during a race.
Finally, the sheer level of concentration required to operate at extreme speeds in a hyper-competitive environment adds its own level of physical challenge.
All of these factors are heightened in Monaco. The course is extraordinarily tight and twisting, so the racers face a non-stop physical buffeting. The Mediterranean location means the race usually takes place in warm weather.
And the long history of the event ensures this is one race every driver really, really wants to win.
How does a driver prepare?
Before the Formula One season gets under way each spring, drivers will undergo intensive cardio-vascular training to build stamina and endurance.
Three of the most popular exercises are swimming, cycling and running. It's no surprise, in a way, that one former world champion, Britain's Jenson Button (below), enjoys competing in triathlons to a high standard. He even won one, in Hermosa Beach, California, in 2015.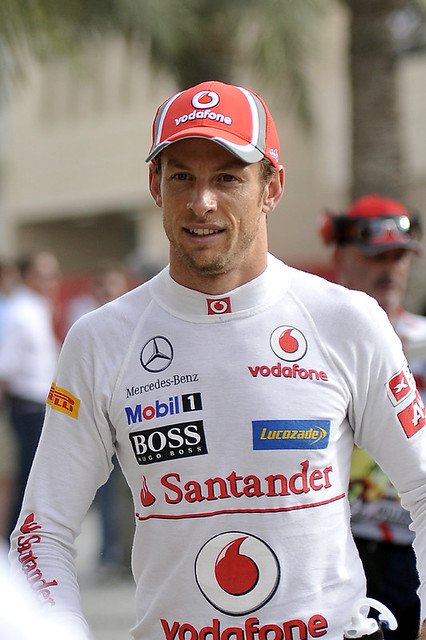 Alongside the cardio exercise, drivers will work on strengthening their bodies. This doesn't mean pumping huge weights; they don't want to add bulk when every extra pound can make a difference in a race.
The particular areas of the body they focus on are their shoulders, arms and necks, as well as the core.
During the season drivers maintain their exceptionally high levels of fitness with more gym sessions – twice a day and up to two hours each.
How do you build neck strength?
The human neck is fragile. It is not designed to be subjected to the sort of constant G-force battering a Formula One race involves.
But their helmets can weight up to five times as much as normal when going round a tight bend. So drivers have various exercises to strengthen their necks.
Lewis Hamilton (below), the five-time world champion who is mounting a serious pursuit of a sixth crown in 2019, used to wear his helmet outside the car.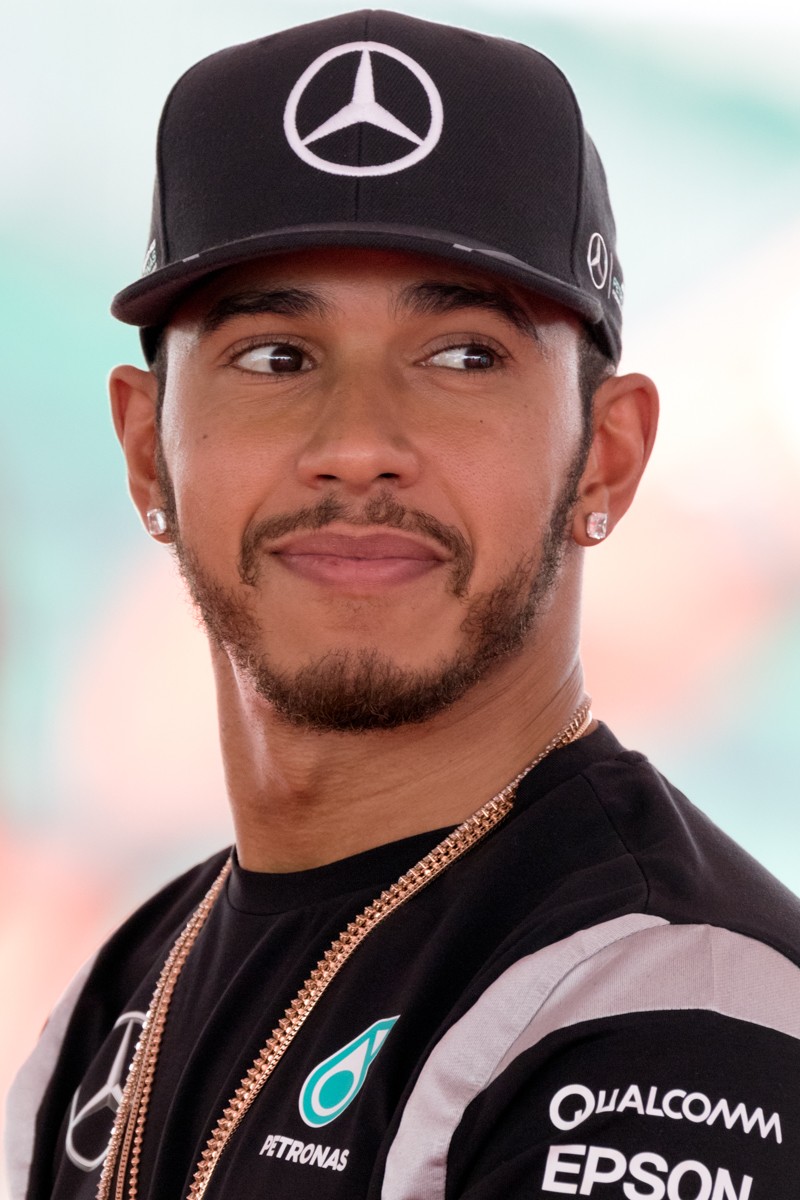 He'd get some strange looks, but it got his neck acclimated to the weight and built up muscle there. Now he adds weight to the top of the helmet, lies back on a weight bench and lifts his head in all directions.
Daniel Ricciardo advises lying on your back, lifting your head and turning it slowly from left to right. Do 75 reps, then roll over and do the same while on your front.
Give us some other fitness tips
A driver's heart rate will run at between 150 and 160 during a race. On a qualifying lap – so crucial for securing a good grid position, which is critical at a tight venue like Monaco – it can go up to 190.
So endurance and stamina are key.
Drivers often opt for High Intensity Interval Training (HIIT), working on a treadmill or a bike. They work at sprint speed for 30 seconds, followed by a 90-second rest – and repeat up to 10 times.
They do dead lifts and squats to build strength, flexibility and balance.
Push-ups, pull-ups, planks (bridges) and leg raises stabilize the spine and build core strength, as well as flexibility and balance.
Can you hone your reactions?
Many drivers use a Batak reaction board. They have to hit as many random lights as they can in 60 seconds to train their hand-eye coordination and concentration.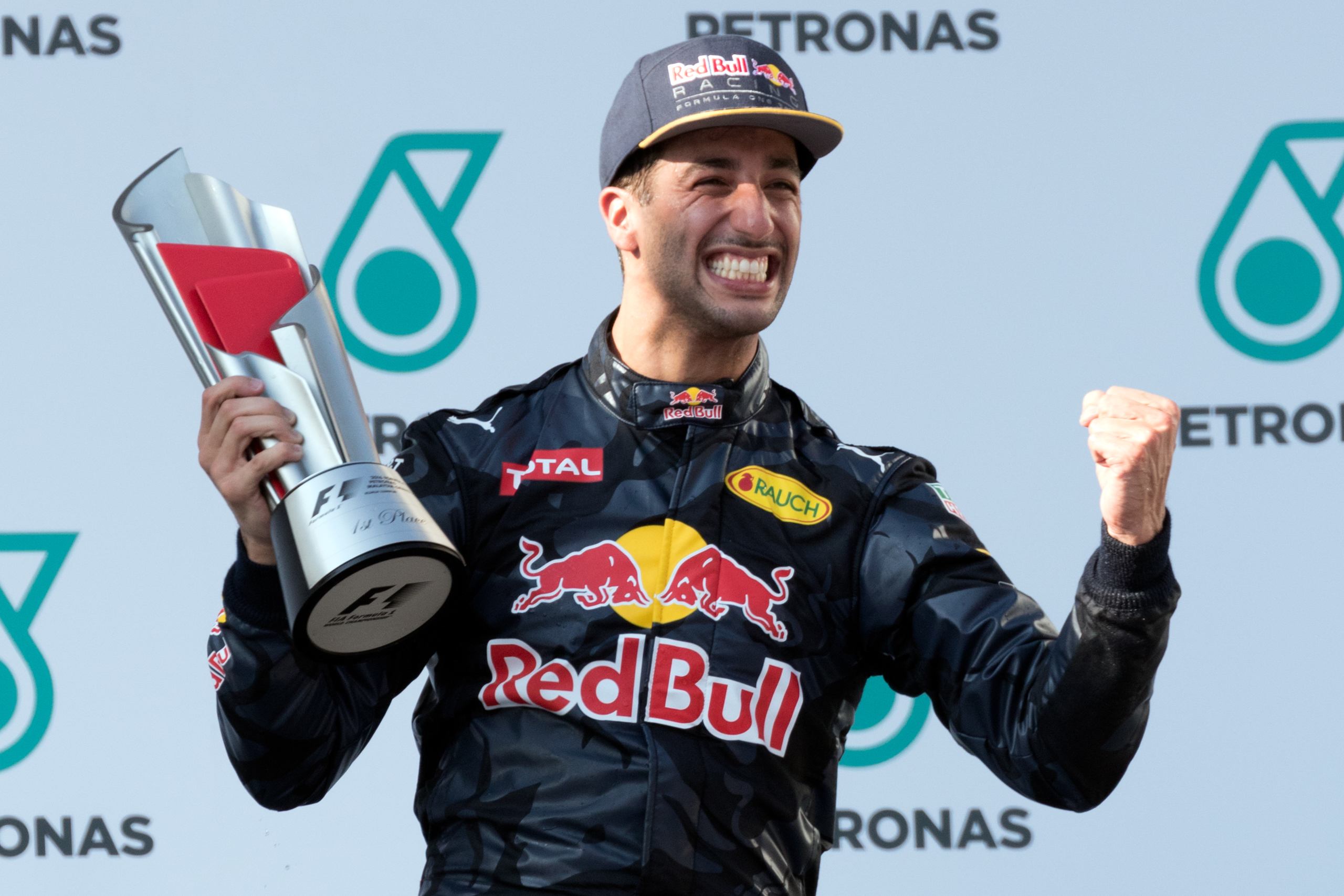 Ricciardo (above) recommends you stand close to a wall and get a buddy to throw a tennis ball at it, then you catch the rebound one-handed.
Some work on the speed-ball that boxers use to build their rhythm, precision and accuracy.
What about nutrition?
Fueling the driver is as important as putting the right gas in the tank. Drivers watch carefully what they eat and drink.
Most will have a protein-rich pre-race meal of fish or chicken with vegetables, while some still go for carb-heavy foods like pasta to give a quick energy boost.
Drinking plenty of water is absolutely essential. You'll always see drivers on the grid with a bottle in hand to offset the amount of sweat they produce during a race.
The last things you want to suffer during a grand prix are dehydration and cramps.
Enjoy this? Find out what fuels other athletes here.
Sources:
https://www.sportskeeda.com/f1/f1-top-10-fittest-drivers-ever-in-the-game
https://en.wikipedia.org/wiki/Jenson_Button
https://www.menshealth.com/uk/building-muscle/a754199/the-mh-interview-lewis-hamilton/
https://www.businessinsider.com/work-out-like-a-formula-one-driver-2017-3?r=US&IR=T
https://www.redbull.com/gb-en/f1-fitness-workouts-daniel-ricciardo