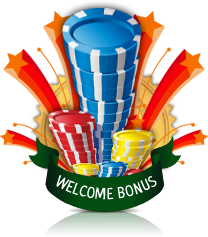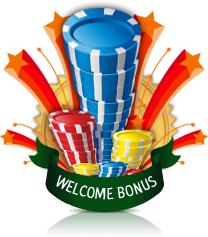 Most online casinos offer different types of bonuses for new players making their first deposit and for existing players depositing again. Bonuses are very helpful; the more cash you have, the more spins you get! Casinos provide welcome bonuses to win your loyalty and encourage you to refer friends to their casino. Bonuses encourage you to deposit more and play more.
While it may seem that the casinos are giving away free money (and free money is a fantastic advantage to signing up with an online casino) there are usually very specific stipulations for how much money you have to spend playing, as well as how much time you can take to play that amount before you can withdraw your bonus money.
Our guide explains the different types of bonuses you may find at your online casino and also the types of playthrough requirements needed in order to release your funds. Terms and conditions of the bonuses may differ from one online casino to another, so make sure you read the site information carefully before depositing.
Bonus Type #1: Cash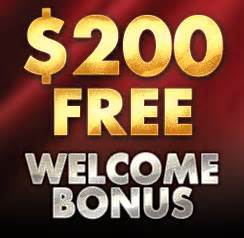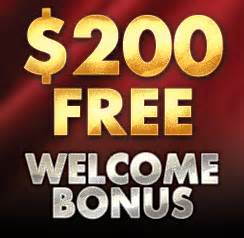 Cashable bonuses are free money you get when signing up and depositing money. Often the terms will be something like a 100% match of an initial deposit up to some maximum amount. You cannot withdraw the bonus until you have bet a certain amount of money on slots or other casino games at the site. There might also be restrictions on the casino games that are eligible for releasing your bonus. Usually you access this bonus by entering a special bonus code at the time of your deposit.
Bonus Type # 2: Sticky
Sticky bonuses – also called phantom or non-cashable bonuses – are very common with online slots. They work the same way that cashable bonuses do, but cannot be cashed out. These bonuses will also have a minimum betting requirement before they can be used for game play and are basically used to increase your bankroll. Consider these a loan from the online slots site to you. All other winnings you earn on the site can be cashed out, but all of the sticky bonus money must remain on the site.
Bonus Type #3: Cashback
This type of bonus isn't generally offered for online slots, but you may see it occasionally. This is like a refund that is credited to your account each week or month based on a certain percentage of your gaming losses.
Bonus Type #4: No Deposit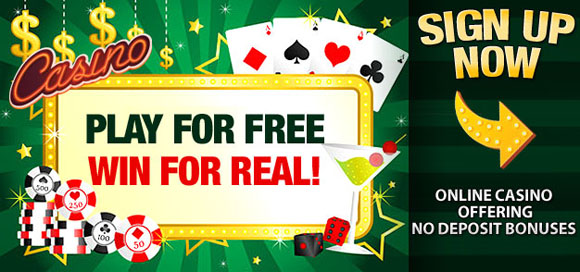 No deposit bonuses are basically free money that can be cashed out at any time, and can usually be used without restriction at the online casino. No deposit bonuses are generally not very large.
Bonus Type #5: Refer-a-Friend
The refer-a-friend bonus rewards you every time you refer someone who opens a real money account at the online casino.
Bonus Type #6: Comp Points
Comp points are bonuses based on your online play that accrue and are added to your account at certain play marker points. These comp points can then be exchanged for online play cash or prizes.
Understanding "Playthrough" Requirements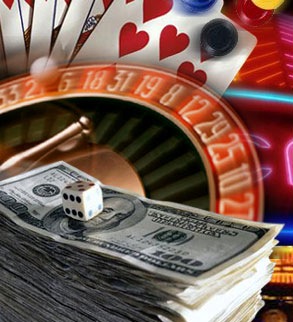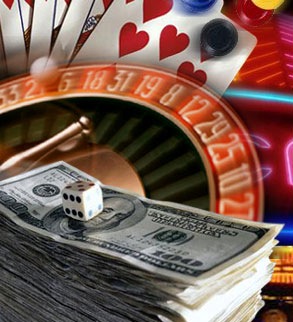 Playthrough requirements, also known as wagering requirements, are the terms that the casino places on your ability to release your bonus. It makes sense that the casino wants you to play on the site for a while before being able to cash out your free money.
While the specific terms vary from casino to casino (always check the site information before accepting a bonus offer), the premise behind them all is similar. You will need to place a specified number of spins or bets – or spend a specified amount of money in spins or bets – before you can treat the bonus funds as your own money. Sometimes the playthrough is based on just the bonus amount, and sometimes it will be based on the total of your deposit plus the bonus amount.
Take, for example, an online casino that offers you a 100% bonus for your first deposit. You deposit $100, and the casino gives you a matching $100 bonus. Here your playthrough requirement is on the bonus amount only and the requirement is 30x your bonus. You now have to play $3,000 in spins in order to request a withdrawal of the bonus money.
Note that different casino games can be played towards the playthrough requirement, but not all games contribute equally to fulfilling the requirement. Slots usually contribute 100%. Games like video poker or blackjack may not contribute at all. Other games, like roulette and Pai Gow, may only contribute 50%. In this example, playing roulette only, you'd have to wager $6,000 before you could release your bonus.