The best online casinos in Colorado 2022
---
Sign up with the top social Colorado online casinos and sportsbooks with our expert recommendations. Enjoy the best casino bonuses and promos, choose from a fantastic games library, and play safely with a trustworthy brand. Read on to learn more about gaming in the state.
Our top recommended Colorado online casinos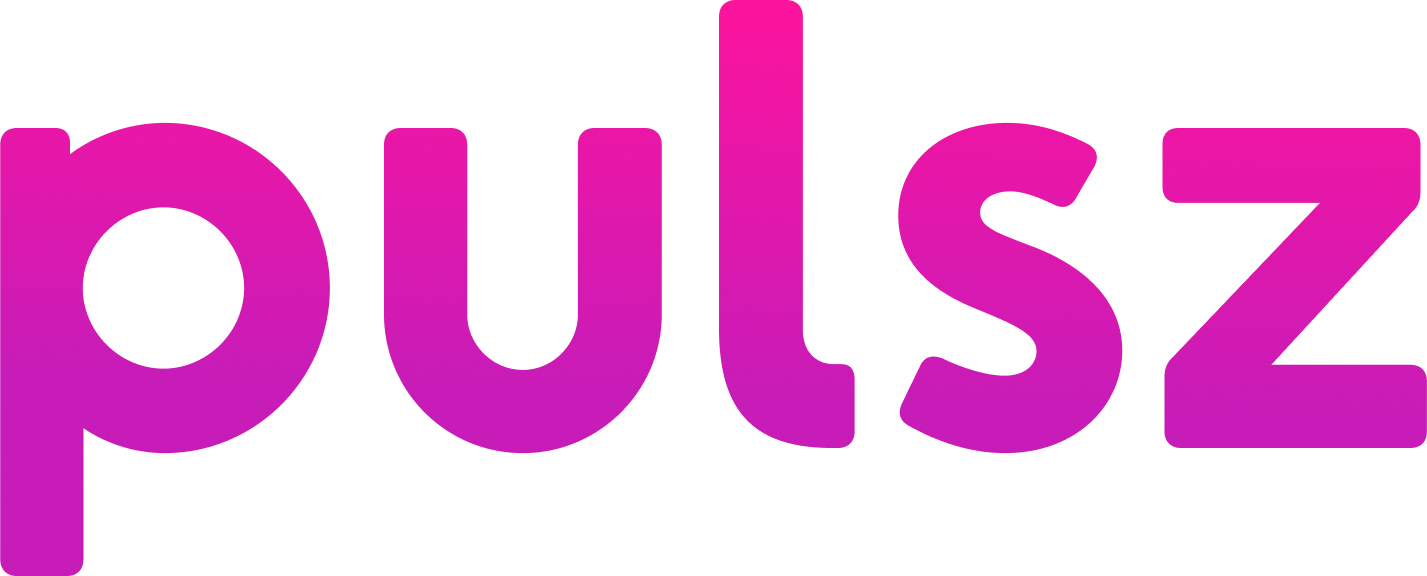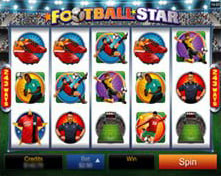 Offers a range of sweeps games

Great variety of slots from Pragmatic Play, Evoplay, and more

Daily bonuses, rewards, and promos for coins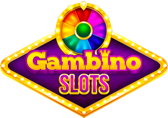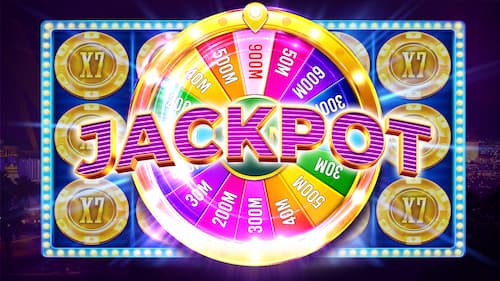 Play over 90 free casino slots

VIP club, contest and challenges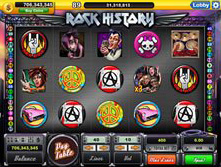 14 Million Facebook Likes

Available on iOS & Android

Secure App Store Deposits
The best online casinos in Colorado
You'll find a great variety of social casinos in Colorado – some offer traditional casino games, while others have other skill-based activities. In most instances you're able to play for free, although you are able to invest in coins to play with and some brands offer ways of winning cash prizes.
---
Gambino Slots
With about 200 slot games, Gambino has established itself as one of the leading online casinos in Colorado since launching in 2015. The user experience is excellent and you can expect a healthy welcome bonus in the form of a serious number of G-coins – and maybe some free spins too. The mobile app is well rated and available for both iPhone and Android.
Read our Gambino Slots review
Slotomania
Slotomania focuses – as you might expect from its name – on slot games, and there are about 200 of them. The twist is that they are all exclusive to this site and the numbers are rising steadily. A steady stream of bonuses includes a free daily ration of 250 coins to keep you playing regularly on its website or app.
Read our Slotomania review
WorldWinner
This is a social casino like no other. You can play free games here, but the main hook is that you can challenge your friends and other players around the world to compete with you in games of skill - and there are cash prizes to be won. You won't find table games or slots, but there are plenty of options drawn from TV game shows and board games.
WinView
Another brand with an intriguing and unique twist on the concept of the social casino. The key here is that you are testing your sporting expertise against other fans. You do this by placing prop bets on major sporting events that are televised - all while the action is taking place.
Read our Winview review
Big Fish Casino
Unlike the social casinos in Colorado that focus solely on slots, there are plenty of other casino games here to enjoy for free. Yes, there are slots – but there are also table games such as roulette, blackjack and poker. The brand is part of Big Fish Games, a leading name in computer games, and it has created a well-regarded app that means you can play on your mobile.
Read our Big Fish Casino review
MyJackpot
A brand with a big reputation in Europe, and it's easy to see why. You can choose between a broad selection of slot games and there are plenty of table games too. There's a strong focus on the quality of the gaming experience which is outstanding both on desktop and app. This makes it a popular destination for all types of visitors.
VeraVegas
Another European brand with a stellar reputation among players in Germany and elsewhere. Again, the emphasis is on the quality of the gaming experience, which counts for a lot among both experienced and novice players. The choice of games is generous and by playing regularly you can accumulate experience points to move through the levels on the site.
Gold Fish Casino Slots
Yes, it's all about the slots – but what high quality slots they are. More than 120 titles are on offer and the good news is that they come from some of the best developers in the industry. That leads to a great user experience for players, who will also enjoy the generous welcome bonus. You can play at Gold Fish Casino Slots through the app or via Facebook.
Read our Gold Fish Casino review
What the best Colorado casinos offer you
How do you decide which online casino is the best and safest to use? It's important to feel that you have selected the right place for you to enjoy online wagering – and there are several factors that should help you make up your mind. Our expert team has the experience to weigh up all these considerations, which include:
Security: Arguably one of the most important factors. You need to be sure that any online casino will keep your personal data and financial details perfectly safe at all times. Online casinos ensure this by using the latest security protocols.
Bonuses: Even if you are playing games for free, there are ways to enjoy extra value by taking advantage of any welcome bonus and ongoing promotions.
Choice of games: The variety of games on offer varies considerably from brand to brand. Some concentrate solely on slots, while others will provide other casino favorites such as table games, like roulette and blackjack.
Mobile: The importance of an excellent mobile product should come as second nature for any provider. Whether it's a mobile version of the website or a dedicated app, the quality of the service can make a huge difference to the level of enjoyment.
Banking methods: It's ideal for operators to deliver a broad range of ways in which players can make that deposit. Check carefully to see that your preferred way of moving money online is offered.
Customer support: Check that your chosen casino has a choice of ways to contact customer support. These should include live chat, email, and a phone number. A detailed set of FAQs is a plus too.
---
Online gambling in Colorado
Colorado is one of the states that have most eagerly embraced the opportunity granted by the repeal of the Professional and Amateur Sports Protection Act (PASPA) by the US Supreme Court in 2018.
---
Legal online gambling in Colorado
Sports betting became a legal form of gambling in Colorado in November 2019. That is when the voters of the state voted in a referendum to introduce new legislation that altered the state's Taxpayer Bill of Rights. Six months later, in May 2020, a host of sportsbook apps began to go live.
All online operators have to be partnered with one of the state's casinos, but given that there're more than 30 such establishments, there are plenty of licenses to go round. Local casinos are allowed to launch their own sportsbooks, and virtually all have taken up the opportunity.
When it comes to online casinos, however, the options available are far more limited. Real money casinos are not permitted to operate online in Colorado, meaning the only way you can play casino games online in the state is through social casinos.
Colorado gambling age
You will need to be aged at least 21 if you want to take part in any form of gambling in the Centennial State. That covers casino wagering, online sports betting and social casinos.
Tax on gambling winnings
All proceeds of any form of gambling have been defined by the IRS as taxable income, so any cash winnings from casino play or sports betting could be liable over a certain threshold.
We advise that you keep a detailed record of your winnings and losses through the year so that you can submit an accurate annual tax return and pay the right federal and state taxes.
Regulation of online casinos in Colorado
Every type of gambling in Colorado is administered by the Division of Gaming in the Colorado Department of Revenue – Specialized Business Group. This regulatory body keeps a close eye on online sports betting operators in the state, as well as local and social casinos available in Colorado.
Which online casino games are available in Colorado?
The range of games on offer at social casinos in Colorado may be smaller than that available at commercial casinos in states where real money can be gambled. Nevertheless, whatever your favorite type of game is, you should be able to find something for you.
---
Slots
At any type of online casino, the vast majority of games available will be slots. At some of the social casinos in Colorado, slots are the only item on the menu. The quality of slots rises on a regular basis as developers use the latest digital technology to create amazing online experiences.
Blackjack
You won't find blackjack games at every social casino in Colorado, but there are some who offer this ever-popular card game. There are plenty of variations on the old theme, and the quality of online blackjack games is high.
Roulette
This is another traditional casino game that has been brought to vivid life by the best online game developers. Not every social casino offers roulette, but if you can find the right title – and a form of the game that suits you – you should enjoy the experience.
Poker
You are not allowed to play video poker for real money in Colorado, though there are six legal live poker rooms at various local casinos. You can also find poker at Global Poker, which operates a sweepstakes model and therefore qualifies as a social casino.
Live casino games
Social casinos rarely offer a live dealer facility. This is a shame because many visitors to online casinos head straight for the live dealer section. That's because this is the closest you can get to the experience of visiting an actual casino without leaving your home.
Sports betting
Colorado has willingly embraced the potential of online sports betting and there are now numerous licensed and well-respected sportsbooks operating in the state. You can access them through websites and apps – and wager on sport at a local casino. However, none of the social casinos in Colorado are able to offer sports betting, although WinView's innovative approach has plenty of fans.
Fantasy sports
Many sports fans across Colorado enjoy Daily Fantasy Sports games – and they are legal in the state for anybody over the age of 18. However, you cannot play fantasy sports games through social casinos.
State lotteries & bingo
The Colorado Lottery remains a popular way of gambling for many people, some of whom would never go to a real or virtual casino. But you cannot access the lottery through a social casino. Similarly, if you are a fan of bingo, your only option is to attend a premises where the game is played in person.
Getting the best online casino bonuses
Colorado only has social online casinos – but that doesn't mean the companies that operate them are unable to offer bonuses to new and existing customers. When you sign up for a social casino in Colorado, you should expect to be greeted with a welcome offer, such as a generous number of free coins or free spins. There should be plenty of ongoing promotions to enjoy too. Check the terms of all bonuses to be sure you get the maximum benefit.
---
Sign-up bonuses
Social casinos in Colorado should get you off to an enjoyable start by offering you a welcome bonus. As soon as you sign up as a customer, you might receive a large number of coins in your account – this could be up to one million.
No-deposit bonuses
Given that the games at social casinos are free to play, you might expect that you don't need to deposit any money. However, you may have to put a certain amount of money down to pay for coins. If there is a no-deposit bonus in place, however, the coins will appear in your account without you having to make that deposit.
Sweep coins
The unique hook of social casinos is that you are playing for free and no real money is involved. However, some brands make it possible for you to collect sweep coins, which in turn allow you access to sweepstake games where you can win actual cash prizes. This is a contentious aspect of social casinos, given that it represents a legal loophole in states where real-money online casinos are not allowed to operate.
Refer a friend
All types of online casinos like to incentivize their players to invite buddies to join them. Make sure you take advantage of this offer if one of your pals wants to join. When they sign up, you might both be in line for a bonus boost to your pile of coins.
Local casinos in Colorado
People who enjoy visiting a casino are spoiled for choice in the Centennial State. There are more than 30 local casinos in Colorado, the vast majority in three towns – Black Hawk, Central City, and Cripple Creek. The casinos at these townsoffer a generous choice of games and are open all year, except over Christmas and Easter.
How does online gambling compare to live venues?
In a state with more than 30 local casinos, it's clear many people thoroughly enjoy this form of gambling. And with no real-money casinos online, these establishments present a serious level of competition to the attractions of online gambling Colorado residents can enjoy. However, there are clear advantages to being able to wager through your desktop or mobile – just as the lure of a trip to the casino remains as strong as ever for many.
---
| | | | |
| --- | --- | --- | --- |
| Live Casino | Sheer buzz of being in an actual casino | Chance to mingle with fellow gamers | Opportunity to enjoy other attractions |
| Online | Convenience of online gambling | Easy access to slots and tables | No distractions to game play |
| Live Casino | Online |
| --- | --- |
| Sheer buzz of being in an actual casino | Convenience of online gambling |
| Chance to mingle with fellow gamers | Easy access to slots and tables |
| Opportunity to enjoy other attractions | No distractions to game play |
Deposits and withdrawals for online gambling
One of the most important considerations is the ease and convenience with which you can place money in your account. This includes social casinos where you may have to pay for coins, as well as those operators where the opportunity exists to win cash through sweepstake games.
Make sure your chosen brand caters for the banking method you prefer – and check that, as well as being able to deposit easily and conveniently, you can withdraw funds too. Banking methods should include:
---
Gambling responsibly in Colorado
All social casinos, like any other outlet for gambling in Colorado, have a duty to encourage gambling responsibly at all times – and to offer assistance to those who struggle to stay in control of their wagering. There should be clear and prominent links to sources of information on responsible gambling, as well as information about agencies that can offer expert assistance and practical support. In Colorado, these include:
---
FAQs
---
Is online gambling legal in Colorado?
Yes, it is. Colorado's legalized sports betting market launched in 2020 and the state is now home to several sportsbooks. It also hosts sportsbooks launched by some of the physical casinos in the state. However, there are no real-money online casinos in Colorado. If you want to play casino games on your desktop or mobile, you need to visit a social casino where the games are free to play.
Do I need to live in Colorado to gamble online?
If you want to wager with a sportsbook or social casino in Colorado, you do not need to be a resident of the state. However, you will need to be physically located within state lines to be allowed to play. All regulated online sportsbooks and social casinos should operate geo-location technology to ensure that you are actually in the state when you are gambling, even if you are a visitor who lives elsewhere.
What online casinos can you play at for real money in Colorado?
There is no such thing as real-money online gambling in Colorado when it comes to casino play. The only types of casinos allowed to operate online are social casinos. However, there are some social casinos that use a loophole in the law to permit you access to sweepstake games, which in turn can generate real cash for winners. Also, there are operators such as WinView and WorldWinner that offer skill-based games with cash prizes.
Does Colorado offer mobile casino apps?
Yes, it does. Many of the social casinos in operation in Colorado have created dedicated apps that are available on iPhone and Android. The quality of the user experience is extremely high and the choice of games and range of bonuses are the same as you will find on the desktop version.
How do I stay safe playing casino games online in Colorado?
The only legal way to play online casino games in Colorado is to sign up for an account with a social casino. You may be able to access unlicensed and unregulated offshore sites from Colorado, but we strongly advise against playing there. Some of these sites are known to be untrustworthy in their dealings with players, and because they are unregulated you will have no legal recourse in the event of a dispute with them.
How will Colorado tax my gambling winnings?
All forms of gambling winnings are viewed as taxable income by the IRS. If your play is restricted to free games at social casinos, then by definition you will not be making any cash income from your wagering and will not have to pay a tax bill. However, if you do play for real money at a casino or with an online sportsbook, you can expect to pay both federal and state taxes. The operator you play with should keep a record of any major payouts, but it is a good idea for you to keep a close check on your wins and losses throughout the year.
Who regulates gambling in Colorado?
The body charged with regulating all forms of gambling in Colorado – casinos, horse racing, sportsbooks, and social casinos – is the Colorado Department of Revenue, Specialized Business Group – Gaming Division.