The best online casinos in Indiana 2022
---
Indiana was one of the first states to legalize online sports betting, and now enjoys a popular gambling scene. Here we compare the top Indiana online casino sites, which are currently social casinos, for their bonuses, games range, and safe, secure gameplay. (Edited by Steve Bittenbender)
Our top recommended Indiana online casinos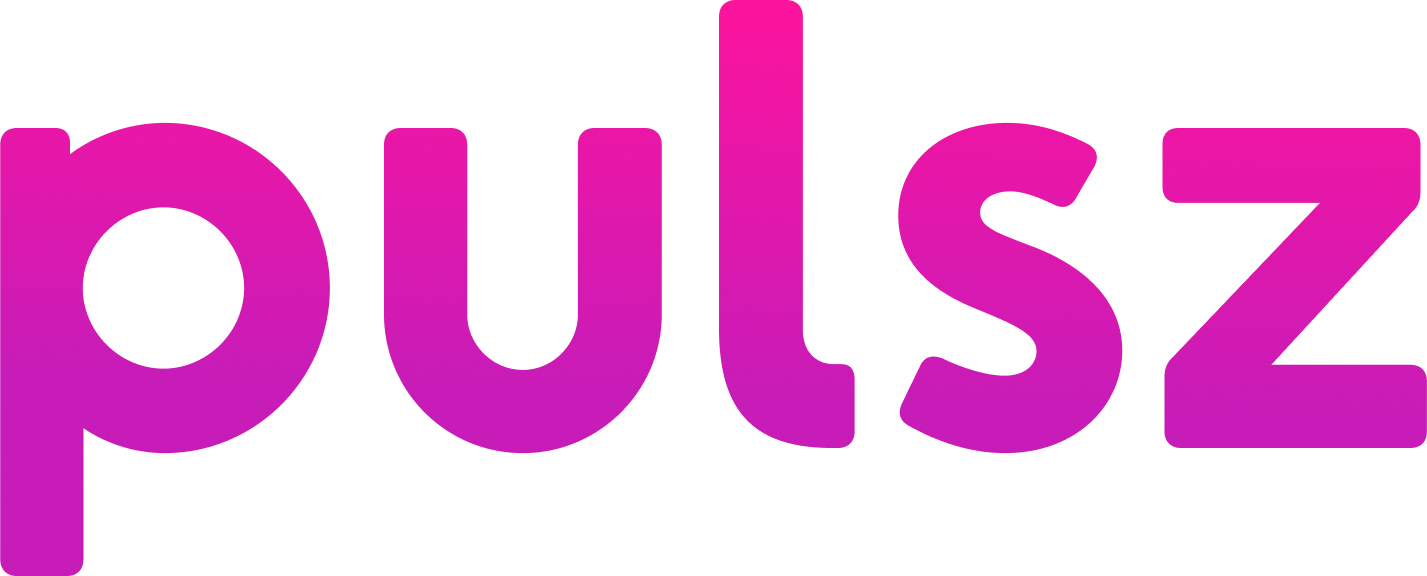 Offers a range of sweeps games

Great variety of slots from Pragmatic Play, Evoplay, and more

Daily bonuses, rewards, and promos for coins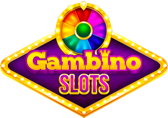 Play over 90 free casino slots

VIP club, contest and challenges
The best online casinos in Indiana
Several of the best social casinos that operate across the United States are available to players in Indiana. As you'll see, there's a great variety of games offered by these operators; some carry a full suite of traditional casino games, others focus solely on slots.
---
Gambino Slots
One of the most recognized names in the world of social casinos. Gambino brings more than 200 slot games to the party, and works hard to ensure that the experience of playing them is as easy and enjoyable as possible. As well as the desktop version, Gambino delivers its games to mobile players via a well-regarded app.
Read our Gambino Slots review
Slotomania
Slots is the name of the game here, as you might expect. There are about 200 games to choose from, and the total is always rising as Slotomania seeks ever more new titles. All the games here are exclusive to Slotomania, which insists on a high quality of user experience on its website and mobile offerings.
Read our Slotomania review
WorldWinner
You won't find any slots or table games at this social casino in Indiana. However, there is plenty to enjoy thanks to a rich selection of games based on TV shows and board games. The twist is that you can challenge your friends, and other players around the world, in games of skill with real money prizes at stake.
WinView
The focus at WinView is on live sports, and in particular big, televised games. You pit your expertise and knowledge of sports to make predictions against other fans in real time while watching the action. There may be no table games or slots, but there's still plenty of fun to be had at WinView.
Read our Winview review
Big Fish Casino
At Big Fish, you will find a broad sweep of the types of games you'd expect to find at a traditional casino in Indiana. There are plenty of slot titles, as well as a good range of video table games including blackjack, poker and roulette. Join in the fun through Facebook, or on the brand's app.
Read our Big Fish Casino review
MyJackpot.com
With its roots in Germany, MyJackpot.com comes to Indiana with a big reputation based on its European exploits. There are slot games to be played here in abundance, as well as several table games. The quality of the user experience is high for players on both the desktop and mobile app.
VeraVegas
This is another European brand that has crossed the Atlantic with a well-regarded name. It hosts a wide selection of video titles, including an impressive choice of slot games, and both its website and mobile app deliver an extremely high level of user experience.
Gold Fish Casino Slots
Gold Fish brings to Indiana a selection of slot games created by some of the best developers in the world. As a result, the experience of playing here is seriously good, and you can access the platform via an app, as well as through the website and Facebook.
Read our Gold Fish Casino review
What the best Indiana casinos offer you
Many factors should go into choosing the right Indiana online casino for you. Our team of experienced casino experts help by assessing each one. When we are considering our rating, these are some of the considerations we take into account:
Security: You should be able to play online casino games completely confident that any personal or financial details you share are 100% protected. This extends to the games on offer – they should be checked regularly to ensure you are being treated fairly.
Bonuses and offers: A generous welcome offer and regular promotions give extra value and make your experience of playing casino games more enjoyable. Always check the terms and conditions to make sure you gain the maximum benefit from any promotion.
Selection of games: The range of games available varies hugely between social casinos in Indiana. Some focus purely on slots, others have a range of table games. It's also essential that the standard of software used is high and offers a quality gaming experience.
Mobile: Many players engage with social Indiana casinos on mobile, and any operator that does not offer a dedicated app risks being left behind in the race for custom. If there is no app, the mobile version of the website should be highly user-friendly.
Banking methods: Even at a social casino you may make in-app purchases, or else play at an online sportsbook in Indiana. You need to know an operator will enable you to deposit funds in a way that works for you. You should also check out the withdrawal methods available.
Customer support: The help process should be as user-friendly as possible. Leading operators offer a range of customer support options. They should include live chat, email and, ideally, a telephone line. You should also be able to find answers to questions at an in-depth FAQ section.
---
Indiana gambling laws
Although no online casinos offer real money gambling in Indiana, the Hoosier State offers gambling in the form of both online sportsbooks and local casino venues.
---
Online casino gambling's legal status in Indiana
Currently you can only gamble on sports in the state. Online casinos are social and won't allow you to wager. When the Professional and Amateur Sports Protection Act (PASPA) was overturned in 2018, Indiana moved fast. Within 12 months, the state had passed Act HB1015, which legalized in-person and online sports betting. More than a dozen leading names in North American sportsbooks have opened operations in Indiana, with stunning results. Over $1billion was staked on sports in the Hoosier State in the first 12 months.
When will there be online casinos in Indiana? It was estimated in January 2022 that a legalized online casino market in the state could be worth up to $100million in annual tax revenue. Until the state's legislators move to change the Indiana gambling laws again, however, the only online casino option available here is to visit a social casino.
The minimum Indiana gambling age is 21
Anybody who wants to play casino games at an Indiana casino – in person or online – must be at least 21 years old. This rule applies to all forms of gambling in the state apart from the lottery, horse racing, charitable bingo, and Daily Fantasy Sports, all of which you can enjoy once you are 18.
You should expect to pay tax on gambling winnings
In the IRS's eyes, all forms of income from gambling are taxable. So, if you enjoy a real-money win at an Indiana casino with a sportsbook or (in future) an online casino, you should expect to pay some federal and state tax. You should keep a close record of your wins and losses to ensure your return is accurate.
Regulation of online casinos in Indiana
The body charged with regulating and overseeing all types of gambling in the Hoosier State is the Indiana Gaming Commission, which has its headquarters in Indianapolis.
Which online casino games are available in Indiana?
When you join a social casino in Indiana, you probably won't find the sheer volume of game choices that are available with real-money operators. Nevertheless, there are still plenty of ways to enjoy free play and some high-quality online games.
---
Slots
The vast majority of games at all online casinos will be slots. At several Indiana online casinos, the only games available are slots. With developers and operators investing heavily in innovation, the quality of these titles continues to rise.
Blackjack
Few of the social casinos offer online blackjack in Indiana. However, for fans of the game, there are still some excellent video titles to be found at social casinos in the Hoosier State.
Roulette
Arguably the most iconic of all casino games. There are many ways to enjoy variations of the simple theme of roulette, and some can be found at social casinos.
Poker
The appeal of poker is timeless, and many local casinos are home to poker rooms. There are also online video poker options to be found at some of the social casinos in the state.
Live casino games
You'll find a host of live dealer options at real-money online casinos. However, social casinos very rarely offer the opportunity to play with a live dealer. These games will be more available if the state legislates for online casino gambling.
Sports betting
The legal online sports betting market in Indiana features plenty of quality sportsbooks. Social casinos do not offer sports betting, although WinView's innovative approach does give you a way to engage with the best sporting action.
Fantasy sports
Indiana was one of the first states to legalize Daily Fantasy Sports, and many leading operators provide games to players here. You won't be able to access them through social casinos, although WinView's service has a strong DFS feel.
State lotteries & bingo
Although state lotteries are extremely popular, you won't be able to buy tickets through a social casino. Similarly, while there are bingo-style games at casinos in Indiana, no social casino in the state offers that type of game to players here.
Getting the best online casino bonuses
Even at free play social casinos, the operators will offer bonuses in return for registering and playing on a regular basis to add value to your wagering experience. When you sign up for an account, check the bonuses and offers available to make sure they are right for you.
---
Sign-up bonuses
When you sign up for a social Indiana online casino, you should receive a healthy number of coins to wager with. That gets your relationship with the operator to an enjoyable start.
Free spins
Another form of sign-up bonus offers free spins on selected games. Your stock of coins remains untouched, and you might find a title that you really enjoy playing. Regular free spins, as well as frequent boosts to the number of coins in your account, encourage you to keep playing.
Sweep coins
At some social casinos, playing games entitles you to collect sweep coins, which are the online currency used to take part in sweepstake games. You don't have to invest actual cash, but you can win it through sweepstake games, which means it's not classed as online gambling.
Refer a friend
A popular method for all kinds of casino to boost their customer base. When you encourage a buddy to join you in playing online, and they register for an account, you may both receive a healthy boost to your wagering balance as a reward.
Local casinos in Indiana
There are more than a dozen casinos spread evenly across Indiana. That means there should be a venue not too far away if you fancy a visit to a local casino. You should be able to play there all year round, except over Christmas and Easter. Among the leading venues are:
How does online gambling compare to live venues?
The presence of about a dozen popular casinos in Indiana suggests many people in the Hoosier State enjoy a trip to wager on their favorite games. However, increasing numbers of gamblers appreciate the ability to play online at a time that suits them. There are many reasons why you might enjoy either experience.
---
| | | | |
| --- | --- | --- | --- |
| Land-Based Casino Gambling | The sheer buzz of being in an actual casino | A chance to mingle with other players | Ability to collect your winnings in cash |
| Online Casino Gambling | The convenience of playing anywhere | No queues to join your favorite table | No distractions while you are playing |
| Land-Based Casino Gambling | Online Casino Gambling |
| --- | --- |
| The sheer buzz of being in an actual casino | The convenience of playing anywhere |
| A chance to mingle with other players | No queues to join your favorite table |
| Ability to collect your winnings in cash | No distractions while you are playing |
Making deposits and withdrawals for online gambling
You should not have to deposit money when you register with any social Indiana online casinos. Nevertheless, there may be occasions when you want to make in-game purchases or other online gaming options that require payment. So it's important to be sure your favorite online payment method is available at your chosen operator. Don't forget to check the withdrawal options too. The methods on offer should include:
---
Gambling responsibly in Indiana
For the overwhelming majority of players, a visit to an Indiana casino – or any other form of gambling in the state – is a fun and light-hearted leisure activity. For a small minority, however, gambling can lead to a loss of control, which in turn can mean an addiction that causes significant personal problems.
Most operators now understand the importance of emphasizing the need to play responsibly at all times. They should carry prominent links to information about measures such as self-exclusion and gaming limits, as well as connections to expert bodies that can deliver advice, insight and practical support for those who need it. Among the organizations who offer such resources in Indiana are:
---
FAQs
---
Are online casinos legal in Indiana?
Yes, you can play at social casinos in Indiana. The only such venues permitted by law are where you play for free and are not allowed to wager real money. It will be interesting if the freedoms afforded to online sportsbooks in the state – and the potential size of the online casino market – lead to further changes in the Indiana gambling laws soon.
Does Indiana have mobile casino and gambling apps?
Yes, it does. Many of the social casinos in Indiana have created apps that deliver an outstanding user experience to players. You can access the same range of games and promotions available on the website, and the quality of the gameplay is excellent. Similarly, people in Indiana who like to wager on sports are well served by the choice of mobile sportsbook apps from leading providers.
What is the legal gambling age in Indiana?
You need to be at least 21 to place a wager at a social Indiana online casino. That is the same age for visiting a casino or playing with a sportsbook in the state. You are allowed to bet on the state lottery, horse racing, or Daily Fantasy Sports games from the age of 18 upwards.
Where can I gamble in Indiana?
As well as activities such as the lottery, horse racing and Daily Fantasy Sports, Indiana is now home to about a dozen local casinos located in all parts of the state. In 2019 it moved swiftly to legalize online sports betting also. There are no real-money online casinos in the state, but you can play for free at several social casinos.
Who regulates Indiana gambling?
The Indiana Gaming Commission regulates all forms of gambling in the state – including casinos and online sportsbooks.
Are there taxes on gambling winnings in Indiana state?
Yes, if you play for real money you should expect to pay a certain proportion of your winnings in taxes. This applies to both local Indiana casinos and online sportsbooks in the state. The IRS believes all forms of gambling income is taxable, so levies are imposed at federal and state level on all gambling winnings. Naturally, given that no actual money changes hands at social casinos, taxes do not apply.
Are sweepstakes and fantasy sports legal in Indiana?
Yes, they are. Indiana moved fast to legalize Daily Fantasy Sports games, and some of the leading operators in this area now cater to players here. Sweepstakes games are also permitted through social casinos. Social casinos are prohibited from offering the opportunity to gamble with real money. However, some operators allow you to exchange free coins for sweep coins, which in turn can be used to enter sweepstakes games with real cash prizes at stake.
Edited by Steve Bittenbender
Reporter, Midwest and Gulfport news
Steve Bittenbender covers Midwest news for Casino.org, specializing in sports betting and horse racing. He joined the Casino.org news team in 2019, and previously covered sports, business and politics at the Associated Press and the Louisville Courier-Journal. He continues to contribute to Reuters. Steve lives in Louisville, Kentucky with his wife and son. He is an avid poker player, having learned from his uncle as a kid.