The best Louisiana online casinos 2022
---
Our experts have rated the best social Louisiana casinos online offering legal gaming, as well as the state's sportsbooks. Start playing at a trusted casino with a top bonus reward, excellent games range, and a highly social player pool. (Edited by Todd Shriber)
Our top recommended Louisiana online casinos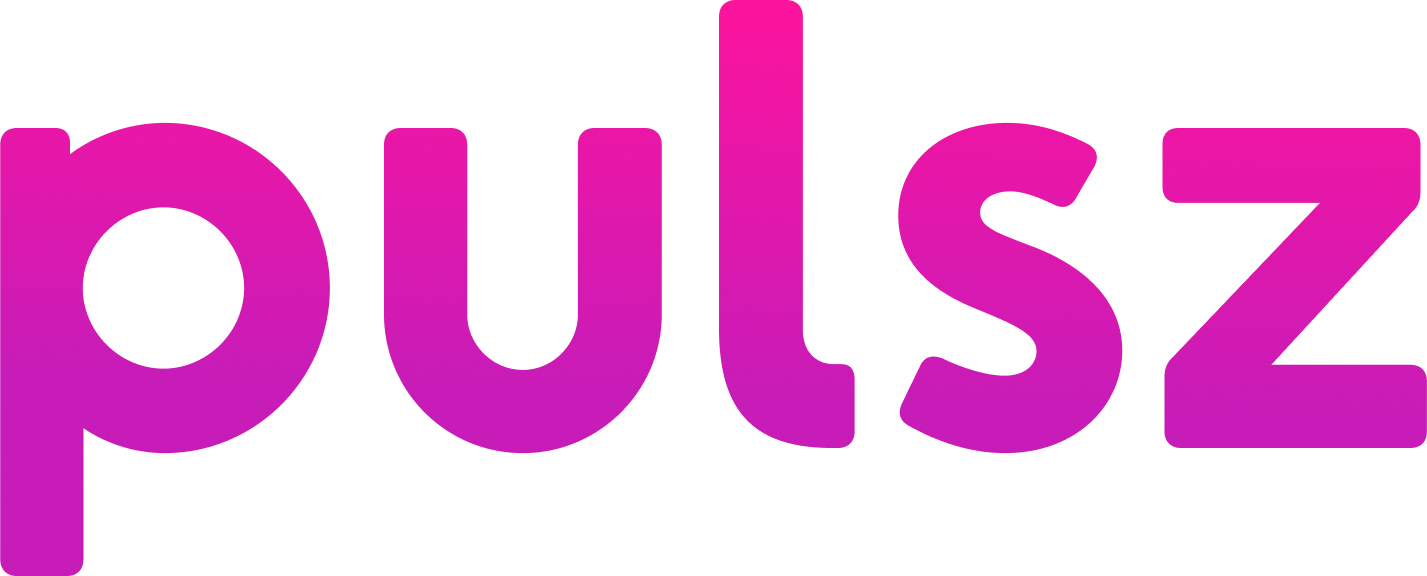 Offers a range of sweeps games

Great variety of slots from Pragmatic Play, Evoplay, and more

Daily bonuses, rewards, and promos for coins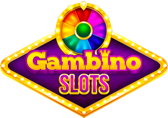 Play over 90 free casino slots

VIP club, contest and challenges
The best online casinos in Louisiana
Until Louisiana gambling law changes to permit real money online casinos, the only option for casino fans to play online is social casinos, where the games are free to play. The breadth of options available means you should always be able to find the games you most like to play.
---
Gambino Slots
This is one of the most respected and well-established social casino brands across the USA. Gambino is home to more than 200 slot games, and the quality of the gaming experience is outstanding. You can access your favorite slots through the website and highly rated app. c
Read our Gambino Slots review
Slotomania
At Slotomania, as you might expect from the name, the choice of games is limited to slots. The game quality is excellent, however, with all the titles exclusive to Slotomania. There are more than 200, and the number keeps on growing. Players will enjoy the quality of the website and app, and the generous bonuses on offer.
Read our Slotomania review
WorldWinner
You won't find any traditional slots or table games here, but there are plenty of ways to be entertained by games based on TV shows and board games. What makes WorldWinner different is you can play against your buddies, and players around the world, in games where there's real money to be won.
WinView
WinView delivers a twist on social casinos and sports betting. Sports fans can enjoy watching the big games on TV and compete with friends and other devotees by making predictions on the action unfolding in real time.
Read our Winview review
Big Fish Casino
This is the place for you if you want a full range of casino games. There are plenty of slot titles to choose from, as well as video versions of table games including roulette, blackjack and poker. This social casino has a big presence on Facebook, and you can also use its website and app.
Read our Big Fish Casino review
MyJackpot.com
This is another social casino that offers the full range of casino games including slots and table games. There are frequent bonuses, and the user experience is notably good – MyJackpot.com is a brand with a long history of outstanding service in Europe.
VeraVegas
With an outstanding standard of user experience, this is a European brand that's making plenty of friends on this side of the Atlantic. There's an impressive range of games to choose from, and regular bonus boosts to your stack of coins to keep your interest high.
Gold Fish Casino Slots
Slot games are the focus here, and the range of titles offered is outstanding. Gold Fish partners with some of the world's leading developers of casino games, offering a superb customer experience. Added to this is an impressive welcome bonus and a range of regular promotions.
Read our Gold Fish Casino review
What Louisiana's best casinos offer you
When you're looking for a social Louisiana casino to visit online, there are several factors to take into account. Our team of experts use a thorough ratings process to assess the operators available – and there are plenty of ways to work out which ones are ideal for you. Among the aspects we consider are:
---
An overview of Louisiana gambling law
Louisiana has a vibrant gambling community, with over 130 licensed local casinos in the state. Online casinos in Louisiana may also become a reality soon. This is a state that has, after all, largely embraced online sports betting.
---
Online gambling's legal status in Louisiana
Online sports betting is legal and has been available in the state since January 2022. Currently only social casinos can legally operate online in the state, offering free play games rather than real money wagering.
A key change in Louisiana gambling came in November 2020, when 55 out of 64 parishes voted in favor of sports wagering. Sports betting then went live at commercial casinos in October 2021, and online in January 2022.
More than half-a-dozen of the best sportsbooks in the USA are now licensed in the 55 parishes that voted in favor of legalization. Their activity is strictly controlled by geo-location technology so that people in the other parishes cannot place a wager. Numerous casinos are also operating sportsbooks.
It's hoped that the momentum from sports betting will mean online casino games become available from licensed operators soon. Until that point, however, the only way to legally play your favorite casino games online is through social casinos, where you gamble for free.
The minimum Louisiana gambling age is 21
If you want to place a bet at a Louisiana casino, or with an online sportsbook, you will need to be at least 21 years old.
You should expect to pay tax on gambling winnings
All forms of gambling income have been ruled as taxable by the IRS. You'll have to pay both federal and state tax on any winnings over a certain amount. Keep a close record of your wins and losses through the year to ensure your return is accurate.
Regulation of online gambling in Louisiana
The Louisiana Gaming Control Board oversees all forms of gambling – including sports betting and casinos.
Which online casino games are available in Louisiana?
Whatever your favorite type of casino gaming activity, you are likely to find a social casino that offers several varieties of the games you prefer.
---
Slots
Almost all casinos' games section will be dominated by online slots in Louisiana. They are easy to access, quick to play – and the quality of the user experience seems to rise almost by the day.
Blackjack
Blackjack remains the most popular table game for many players. You may not find blackjack at every Louisiana social casino, but you should be able to track down enough options to keep you entertained.
Roulette
Roulette is another game players expect to see online. There are several video variations on this popular table game, and you should be able to find a social casino in Louisiana that enables to you enjoy a few versions.
Poker
Poker is a card game hugely popular with casino visitors. There are numerous variations of poker, of course – and Louisiana poker fans should be able to find some video titles at social casinos in the state.
Live casino games
Playing with a live dealer is a popular option at commercial online casinos. However, social casinos almost never offer a live dealer option, so you're unlikely to find any such games in Louisiana.
Sports Betting
Louisiana has now legalized online sports betting, and many physical casinos in the state also run sportsbooks. You won't be able to place sports bets through social casinos, but WinView's games are based on TV sporting action.
Fantasy Sports
Daily Fantasy Sports were legalized in 47 out of the 64 parishes in Louisiana in 2018. Leading operators now offer games here, though you won't be able to access these through social casinos. However, WinView's games are similar in theme.
State lotteries & Bingo
Like most states, Louisiana runs a state lottery. However, you can't buy tickets through a social casino. Similarly, while there are several bingo parlors across the Bayou State, few social casinos currently offer bingo-style games.
Getting the best online casino bonuses
Social casinos know the value of promotions, and you should find plenty of extra ways to boost your gaming experience. Whether it's extra coins, free spins, or access to special tournaments, always check the promotion on offer suits you – and make sure you get the maximum benefit.
---
Sign-up bonuses
You should receive a welcome bonus that boosts your coin balance or adds value to your gaming. Many social casinos will give you several hundred thousand coins or even a million. If your chosen operator offers in-game purchases, you may also get a no-deposit bonus.
Free spins
The opportunity to play your favorite slot game without losing any coins is always appreciated. Free spins can be offered as a sign-up bonus but are more commonly offered to existing customers to encourage play on a particular slot title.
Sweep coins
Social casinos aren't allowed to let you play for real money. However, sweep coins aren't considered gambling. They are earned as you play and can be exchanged for entry into sweepstake games, where actual cash can be won and withdrawn.
Refer a friend
All casinos, as well as online sportsbooks, are eager to boost their customer numbers. If you encourage one of your friends to sign up for an account, you should get a reward in the form of a boost to your stack of coins.
Local casinos in Louisiana
The large number of local Louisiana casinos means you're never too far from a live location to play your favorite slots and table games at. Here's an overview of some of the most popular venues in the state.
How does online gambling compare to live venues?
As many people who love to visit a Louisiana casino would no doubt testify, a trip to one of the many venues in the state is special. At the same time, playing online is a popular and convenient way to play. There are, undeniably, positives to be enjoyed whether you are there in person or not.
---
| | | | |
| --- | --- | --- | --- |
| Land-Based Casino Gambling | Buzz of being there for real | Opportunity to meet other players | Chance to enjoy other facilities |
| Online Casino Gambling | Convenience of playing wherever you are | No queues for your favorite tables or slots | Ease of focusing on play with no distractions |
| Land-Based Casino Gambling | Online Casino Gambling |
| --- | --- |
| Buzz of being there for real | Convenience of playing wherever you are |
| Opportunity to meet other players | No queues for your favorite tables or slots |
| Chance to enjoy other facilities | Ease of focusing on play with no distractions |
Making deposits and withdrawals for online gambling
While you don't have to deposit funds to play social games, there are some Louisiana brands that offer in-game purchases, and you might also play at an online sportsbook. In those circumstances, it's important to be aware of the banking options for moving money into and out of your account quickly and easily. Among the principal banking methods available are:
---
Gambling Responsibly in Louisiana
While casino gambling and sports betting are harmless social activities for most people, for some they carry a risk of addiction, which can cause serious financial and emotional problems. Most leading operators now offer tools designed to help players wager within their means. Organizations that work in this space also offer advice, expert support, and practical assistance for anybody that needs it. In Louisiana, these bodies include:
---
FAQs
---
Are online casinos legal in Louisiana?
Yes, but only social, free play games. As things stand, there is no such thing as a real-money Louisiana online casino but, given the changes in Louisiana gambling law in recent years, there's cautious optimism that this might change soon. Half-a-dozen online sportsbooks do operate in the state. Additionally, many of the dozens of local casinos now offer sports betting facilities.
What is the legal gambling age in Louisiana?
21. You can enjoy gambling in a Louisiana casino from the age of 21 onwards. This age limit also applies to online sportsbooks in the Bayou State.
What legal gambling options are available now in Louisiana?
In person casino and sports betting, with online wagering also for sports. Louisiana is home to an extremely busy casino industry, with over 130 locations where you can enjoy your favorite slots, table games and more. Since January 2022, it's been possible to wager on sports online, with half-a-dozen top operators now delivering their services. The only form of online casino Louisiana residents can enjoy is social casino play, where the games are free.
Are Louisiana online casino sites safe?
Yes. The operators who run social online casinos are highly experienced and offer a safe experience. It's essential that players' personal information is protected, and casino operators use the latest encryption methods to ensure your digital security.
Do you have to be a Louisiana resident to gamble online?
No, you don't. However, you'll need to be physically located in one of the 55 parishes in the state where online sports betting is permitted. This restriction is enforced by the use of geolocation technology by sportsbook operators. The free play social casinos accessible by people in Louisiana tend to be provided on a coast-to-coast basis, and are available in most states across the USA.
Edited by Todd Shriber
Senior news reporter, gaming financials and casino business
Todd Shriber is a senior news reporter covering gaming financials, casino business, stocks, and mergers and acquisitions for Casino.org. Todd's been writing for Casino.org since 2019, and has been featured in Barron's, CNBC.com, and The Wall Street Journal. His work can also be found on Benzinga, ETF Daily News, ETF Trends, MarketWatch, Fox Business, and Nasdaq.com. He currently resides in Las Vegas, where he enjoys golf and taking his black lab to the dog park.