The best West Virginia online casinos in 2022
---
West Virginia punches well above its weight when it comes to online casinos in 2022, being one of the first to legalize online casinos in July 2020. Our review of the online WV casino scene looks at some of the brands now operating in the Mountain State, as well as the games and bonuses on offer to West Virginian gambling enthusiasts.
Our top recommended West Virginia online casinos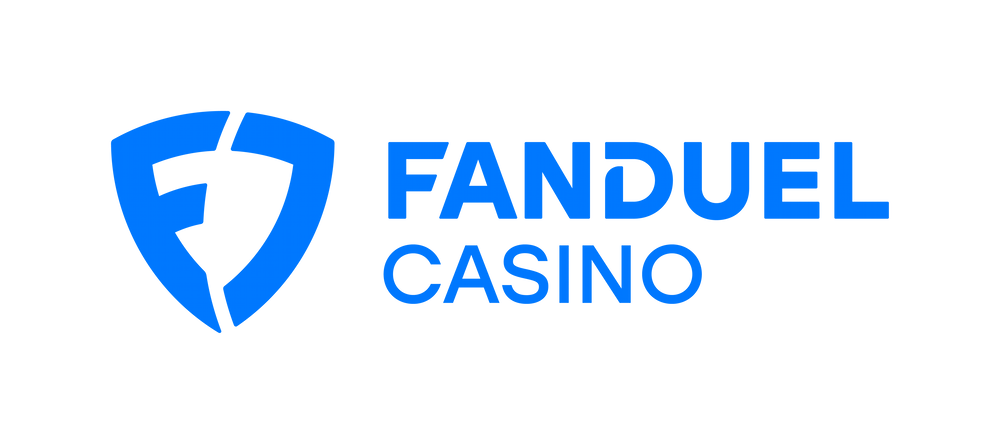 100 Games and slots featuring awesome graphics

$10 FREE, no-deposit bonus when you join

Great banking options from within the US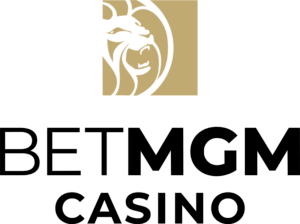 Over 800 premium online slots

Real money live casino games

$25 sign-up bonus for new users

Access to M life Rewards Program
Enjoy legal online gambling in West Virginia
If you are based in West Virginia, and want to enjoy gambling at an online casino, you have several options available to you. They include some of the most successful and respected names in the burgeoning North American online gambling industry.
---
Online gambling laws
Online gambling is now legal in West Virginia. The state moved fast in 2018 when the US Supreme Court ruled the Professional and Amateur Sports Protection Act (PASPA) was unconstitutional. That decision allowed states to legalize sports betting within their borders. Since 2020, the number of online casinos in West Virginia has grown to half a dozen; each is partnered with one of the state's bricks-and-mortar casinos.
Minimum gambling age
To enjoy gambling at a WV online casino, you will need to be aged 21 or more. That age applies to sports betting too. The only activities you can wager on from 18 upwards are the lottery, bingo and horse racing.
Gambling and taxes
You should expect to pay income tax on any winnings you score at WV online casinos. West Virginia gambling winnings are subject to a federal tax rate of 24%, which is in most cases withheld automatically by your WV casino. You should then pay a state tax of between 2% and 5.75% depending on your annual income. Our advice is to keep an updated record of all your winnings and losses to ensure you are in position to deliver an accurate annual tax return.
How are casinos regulated?
All forms of gambling are regulated by the West Virginia Lottery Commission, which is based in Charleston, the state capital.
The best online casinos in West Virginia
There are only half a dozen online casinos in West Virginia, but this is a case of quality over quantity. These brands are famed for delivering top WV online casino experiences.
---
What the best casinos offer you
We use a tried and tested system to rate online casinos fairly. Our knowledgeable team use their experience in online gaming to assess all the options available – and there are several key factors assessed, which include:
---
Safety and fairness: You need to be sure that the online casino you choose has the most stringent security protocols in place. That means you can rest assured that all transactions are encrypted and your personal details and financial information are kept safe at all times.
Promotions and offers: We expect casinos to offer a range of valuable bonuses to their players. There ought to be a great welcome bonus and you should have plenty of opportunities to get rewarded with free spins and the like once you're a regular.
Games and software: The quality of slot games, table games and live dealer games seems to increase year on year. Leading online casinos showcase many of the most entertaining and enjoyable titles available.
Mobile: We look for high-quality websites and apps that offer great design, easy navigation and high speed. With so many players visiting online casinos on their phones, the mobile experience has to be impressive.
Banking methods: There should be a range of methods for depositing and withdrawing money. We prefer casinos with swift and efficient payouts so you can receive your money as quickly as possible.
Customer support: The best operators offer a variety of ways to access customer support. These include 24/7 live chat access and email contact.
Which online casino games are available in West Virginia?
Every WV casino should offer an extensive choice of games to play. Here are some of the types of games that people most enjoy when they open a WV casino account.
---
Slots
The vast majority of games available at WV casinos will be slots. Whatever type of slot game you enjoy, we are confident you should find one to entertain you.
Blackjack
As one of the most popular table games, blackjack and its popular variants should be available to play. If you enjoy the challenge posed by blackjack, you're bound to find one that suits you.
Roulette
Whether you prefer to play roulette in one of the many video versions, or are happiest gambling with a live dealer in the room, there will be an option for you.
Poker
Poker is always a big draw at online casinos and we like to see options to play Texas Hold 'Em alongside other variants. If you are a big poker fan, you'll find the right table for you.
Video poker
As well as the live dealer version, poker is a card game that lends itself easily to a video format. WV casinos are highly aware of the appeal of video poker so look out for this on the menus.
Live casino games
Many people still want to sample the buzz of being in an actual casino – and live dealer games are a great way of recreating this feeling. Gambling aficionados can find live dealer options for roulette, blackjack, baccarat, and a host of other games with leading operators.
Sports betting
The leading brands offering online WV casino options are also at the forefront of mobile sports betting delivery. This is ideal if you want to place a wager on the big game while not missing out on your casino fun.
Fantasy Sports
Playing Daily Fantasy Sports games is legal in West Virginia, and some online WV casino operators are major names in the DFS space. You can switch quickly and easily between their casino platforms and the latest chance to play DFS games.
State lotteries & bingo
Although the activities of online WV casinos are administered by the state's lottery commission, it is not possible to play the West Virginia Lottery on an online platform. Some retail casinos still allow you to purchase lottery tickets there. Bingo is also not available at online casinos in West Virginia.
Getting the best online casino bonuses
One of the most effective ways to encourage players to sign up for an online account is by offering outstanding bonuses and special promotions. Here's what to look for:
---
Sign-up bonuses
All leading online casinos in West Virginia deliver a great welcome offer to lure new customers. This can take various forms – a deposit match and risk-free play are two particularly tempting promotions. Always check the terms and conditions to make sure it suits the way you like to play.
No-deposit bonuses
This is a particularly eye-catching offer. You will receive a bonus in your account before you even make your first deposit. This is a great way for you to start gaming without putting any of your own money in.
Deposit bonus
In some instances, you could receive a four-figure sum in return for your deposit, which means you are effectively playing for free in the initial stages.
Risk-free play
If you are offered a risk-free first day, any losses will be returned to you in the form of site credit. Risk-free play is usually offered to new customers – it's a great way of encouraging players to try out new games.
Refer a friend
Refer one of your pals and when they sign up for an account and place a wager, you could both receive a bonus in your account. This can be as large as $100 each.
Local casinos in West Virginia
There are five locations in West Virginia that are licensed to offer gaming facilities. All are racinos, which means they are establishments at racetracks that allow access to casino games. Take a look at the casinos below to plan your next trip:
---
How does online gambling compare to live venues?
Many people still enjoy the experience of travelling to an actual casino to enjoy their favorite slots and table games. Nevertheless, there is no denying the increasing appeal of wagering through your mobile device or desktop. Clearly, there are positives associated with both versions of the casino experience.
---
| | | | | | |
| --- | --- | --- | --- | --- | --- |
| In person | Convenience to play at home or work | Ease of access to your favorite games | No distractions while you are playing | Doesn't replicate the feel of a casino | Some sites and apps can be slow or glitchy |
| Online | Buzz of being in a live venue | Chance to mix with other players | Other entertainment options on site | Not always easy to get to | Games might be played at a faster pace |
| In person | Online |
| --- | --- |
| Convenience to play at home or work | Buzz of being in a live venue |
| Ease of access to your favorite games | Chance to mix with other players |
| No distractions while you are playing | Other entertainment options on site |
| Doesn't replicate the feel of a casino | Not always easy to get to |
| Some sites and apps can be slow or glitchy | Games might be played at a faster pace |
Making deposits and withdrawals for online gambling
It's important that your preferred method of online banking is available at any casino you want to use. It's also essential that you are able to withdraw your money quickly and easily after a win. Check out the facilities available before opening an account. Among the options on offer may be:
---
Gambling responsibly in West Virginia
For most people, online casinos offer a fun leisure activity, but for a small minority, gambling can lead to addiction. This can cause serious personal and financial problems. To find help and support for problem gambling, take a look at these resources:
---
FAQs
---
Are online casinos legal in West Virginia?
Yes, they are. WV online casinos have been operating since July 2020. About half a dozen of the leading operators in the USA are now live in West Virginia.
What's the gambling age in West Virginia?
If you want to wager at an online casino in West Virginia, you will need to be at least 21 years old.
Can I win real money?
Yes, you can. While in some states, only social casinos are in operation, West Virginia is fully open for licensed online casinos. You can gamble here for real money.
Can I play free games?
Yes, you can. When you select a game to play at some WV online casinos, you will have the opportunity to do so in demo mode. That means you can get to know how a particular game works without having to invest real money. You can even try it out without needing to sign in to your account.
Are gambling winnings taxable?
Yes, they are. In all states, the IRS treats gambling winnings as taxable income. For a start, you will be liable for 24% of your winnings in federal taxes. There is then a state tax, which starts at 2% and goes as high as 5.75%. Please keep a record of all your winnings and losses so that you can be sure you declare the correct amount on your annual tax return.
Are online casinos in West Virginia safe?
Yes, they are. The operators offering WV casino facilities are leading names in the betting industry with several years of experience in online gaming. That means they have extensive experience in cyber security and ensure that your personal information and financial data are protected. You should feel able to play with complete peace of mind at any online West Virginia casino.
Can I play on mobile?
Yes, absolutely. Many people prefer the convenience of playing casino games through their mobile device. Leading operators have created outstanding apps to provide an excellent user experience. You should find all the features and facilities that come with the website are also accessible through your mobile device, including all bonuses and promotions.
What games are available?
The choice of games available will vary from operator to operator. But all WV online casinos deliver a broad selection of games so that you are highly likely to find the titles that appeal most to you. You can also choose between video gaming and live dealer play.
Are the games fair?
Yes, they are. It is important that every licensed casino in WV treats its customers fairly. WV casinos should check on a regular basis that their systems are offering games that treat players fairly.
How do bonuses work?
The main function of bonuses is to add value and excitement to your online WV casino experience. A welcome offer, for instance, should make your initial gaming interactions as pleasant as possible. The best operators have special promotions, tournaments, and the chance to win free spins or bonus wins on an ongoing basis.