The best online casinos in Tennessee 2022
---
Our experts have recommended the best Tennessee social casinos and sportsbooks for the variety of games, safety, and general player experience. There are plenty of TN social casinos to choose from, alongside well-known sports betting operators. Discover the best Tennessee has to offer here. (Edited by Steve Bittenbender)
Our top recommended Tennessee online casinos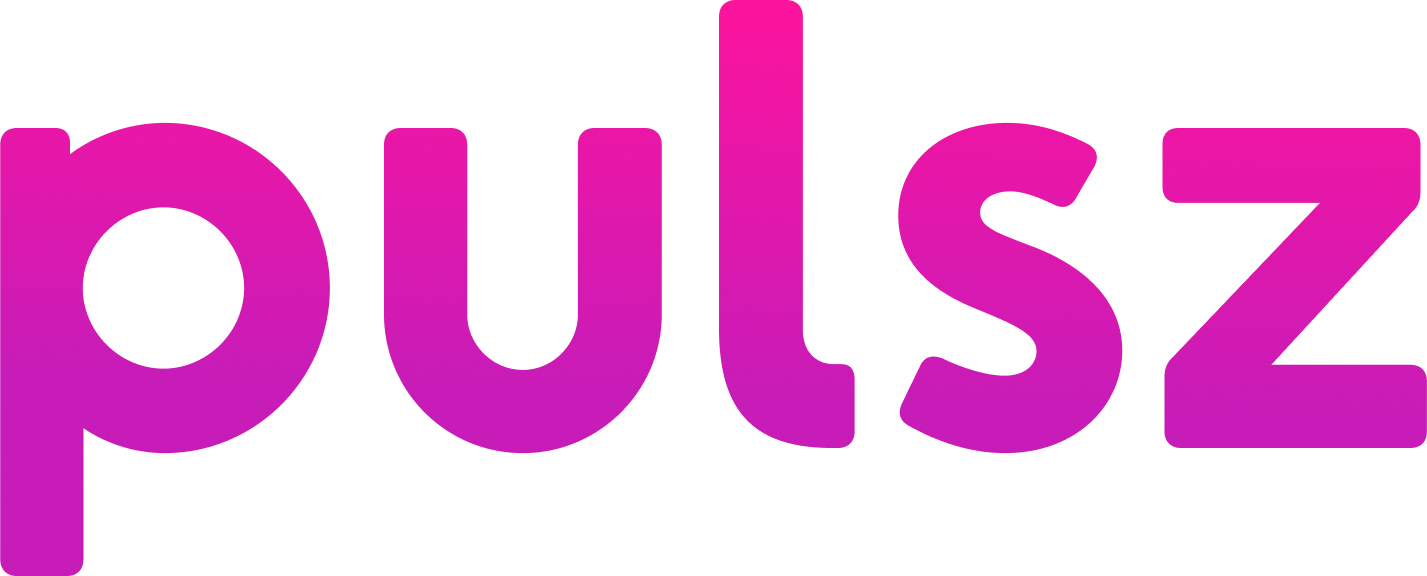 Offers a range of sweeps games

Great variety of slots from Pragmatic Play, Evoplay, and more

Daily bonuses, rewards, and promos for coins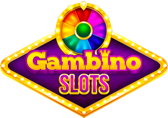 Play over 90 free casino slots

VIP club, contest and challenges
The best online casinos in Tennessee
If you are eager to wager at any Tennessee online casinos, you can sign up to play at a social casino. Many of the leading social casinos that operate across the USA are available to customers in the Volunteer State. Whatever your favorite type of casino game is, you should be able to find a way of enjoying it for free.
---
Gambino Slots
Gambino is one of the best-known and most respected names in the social casino world. It offers more than 200 slot games – as you might expect from the brand name. With excellent bonuses, and an outstanding experience for visitors to the website and app, this is a popular social casino.
Read our Gambino Slots review
Slotomania
The range of games offered by Slotomania is limited to slots, but there are more than 200 titles to choose from. Slotomania hosts only games exclusive to the brand, and takes great pride in its generous bonuses, the quality of its titles and the experience of playing them on desktop or mobile.
Read our Slotomania review
WorldWinner
Unlike most social casinos, there are no slots or tables here. What you will find are games based on popular TV shows and board games. Play against your friends and other players around the world and see how you fare.
WinView
WinView offers you a way to get involved with your favorite big sports events, especially those screened live on TV. You can make predictions and compete in real time with your friends and other sports enthusiasts as the action unfolds to see who gets the most picks right.
Read our Winview review
Big Fish Casino
For casino fans who want a wider selection than merely slots, Big Fish has the variety you are looking for. As well as a solid range of slot titles, you will also find video versions of table games such as poker, roulette and blackjack. They can be accessed via Facebook as well as the Big Fish app.
Read our Big Fish Casino review
MyJackpot.com
Table games, as well as slots, are available for free at one of the leading names in the social casino space. With regular bonuses and boosts, and a high-quality experience for players on mobiles and desktops, it's easy to see why the brand is so well respected across the Atlantic.
VeraVegas
This ticks all the boxes for a top-quality social casino and is fun to play on both the website and the app. The choice of games is impressive and it has some of the most popular social games on offer.
Gold Fish Casino Slots
Gold Fish strives to bring the best user experience by partnering with some of the world's leading casino game developers. Add in a great welcome bonus, a huge variety of slot titles, and excellent user experience through both website and mobile, and you have an outstanding social casino brand.
Read our Gold Fish Casino review
What the best Tennessee casinos offer you
It's not always easy to work out which brand is right for you. Our expert team has 25-step review process to assess operators including the following factors:
Security: Casino brands have worked hard to counter the threat posed by cyber criminals. As a result, leading operators have state-of-the-art security protocols in place.
Promotions and bonuses: The key difference at social casinos is that you do not have to deposit money to play. Nevertheless, you should expect a welcome bonus made up of free spins or coins.
Selection of games: Social casinos cover a broad range of gaming opportunities. Many of them solely offer slots, while others enable you to play table games and more. We like to see reputable software providers in the mix too.
Mobile: We now live in a mobile-first world, so casinos must deliver a great mobile experience. Many social casinos in Tennessee have created outstanding apps, while others rely on the mobile version of the website.
Banking methods: At most social casinos, you won't need to deposit any money, but you may want to make an in-game purchase or wager on your favorite sportsbooks. There should be a variety of well-respected banking options to choose from.
---
Online gambling laws in Tennessee
It's unlikely you'll be able to wager real money at a Tennessee casino – online or in person – in the near future. Even the legalization of online sports betting in 2019 should not give rise to hopes that fully-fledged casino gambling in any form will become a reality in the Volunteer State soon.
---
Online casino gambling's legal status in Tennessee
Despite the legalization of online sports betting, Tennessee remains opposed to casino wagering. The current Republican governor, Bill Lee, has made his opposition to casinos publicly known, but his term as governor is up in November 2022. If he's isn't re-elected, it could go either way. For now, social casinos, where you cannot deposit real money, are the next best thing.
The minimum Tennessee gambling age is 21
You must be at least 21 to bet real money on online sportsbooks, but to play Daily Fantasy Sports or bet on the state lottery, you can be 18. You can also bet on horse racing online from 18, but the races themselves won't happen in Tennessee.
You should expect to pay tax on gambling winnings
The IRS has made it clear that all proceeds from gambling are considered taxable income. That means if you wager at a Tennessee online sportsbook, any big win might be subject to both federal and state tax – so keep a close record of your wagering. Obviously, if you play with a social casino there will almost certainly be no money involved – unless you win a cash prize from a sweepstakes game.
Regulation of online sports betting in Tennessee
Since January 2022, the Sports Wagering Advisory Council has been responsible for the regulation of online sports betting in Tennessee.
Which online casino games are available in Tennessee?
The fact that Wyoming online casinos are virtually all social casinos means that the choice of games is smaller than in other states where gambling is fully legalized. However, it is useful to know the types of games that are on offer – and the selection may be extended in the future if and when the law changes again.
---
Slots
So popular are slot games that some social casinos in Tennessee offer nothing but slots. Even at destinations with a broader range of casino games, slot titles will make up the overwhelming majority. Games providers are constantly innovating to stand out from the crowd.
Blackjack
This remains the most popular game with casino visitors across the globe. Not every social Tennessee online casino offers table games, but those that do will undoubtedly include blackjack titles among them.
Roulette
It is hard to imagine any traditional casino – real or virtual – offering a range of games that does not include roulette. There are many varieties on the theme of the classic casino table game, and you should be able to find one that suits you at a social casino.
Poker
Even by Tennessee's anti-casino standards, it is particularly harsh on the grand old game of poker. There may be video poker titles available at your chosen social Tennessee casino, but we would recommend to check state laws first.
Live casino games
Live dealer games can partially recreate the experience of being in a live casino. However, social casinos rarely offer a live dealer facility.
Sports Betting
Tennessee has developed a thriving online-only sports betting scene, but it doesn't extend to social casinos. However, the WinView experience carries strong echoes of the activity.
Fantasy Sports
Daily Fantasy Sports have been legal in Tennessee since 2016, and many of the country's leading DFS operators offer games here. You cannot access DFS games through a social casino in Tennessee, but the WinView wagering model may be close enough for fantasy aficionados to enjoy instead.
State lotteries & Bingo
Tennessee gambling laws forbid the online sale of tickets for the state lottery. They can be purchased only at retail outlets. Similarly, there are no commercial bingo parlors or halls in Tennessee. Fans can find bingo-style games at some social casinos.
Getting the best online casino bonuses
Although social casinos don't accept real money to play, you can still get big bonuses. That's because your experience is boosted when you receive extra coins or spins. Remember to check the terms to make sure the bonuses are as good as they sound.
---
Sign-up bonuses
Many social casinos ensure you begin your time as a customer with a generous number of coins in your wallet. That should keep you interested for a considerable time after you open your account, and make it possible to try a whole host of new and familiar games.
No-deposit bonuses
Technically, at casinos where the games are free to play, all welcome offers of this kind should be no-deposit bonuses.
Sweep coins
At some social casinos, if you play enough games you may qualify for sweep coins. These are a controversial aspect of social casino play; they represent a legal loophole, in that they can be exchanged for real-money when you cash out. Not every social casino offers this facility; you may prefer to play purely for free.
Refer a friend
This is one of the most popular ways of encouraging new players to join. If one of your buddies signs up and begins playing at an online casino, you may both qualify for a bonus of extra coins in your social casino account.
Making deposits and withdrawals for online gambling
At most social casinos in Tennessee, you do not need to worry about banking methods. However, some social casinos offer in-game purchases – and you may also be an online sportsbook customer. However you enjoy gambling in Tennessee, if you need to deposit money, it should be swift and safe to do so. These are the popular banking methods:
---
E-wallets such as Neteller and Skrill

Cryptocurrencies including Bitcoin
Gambling Responsibly in Tennessee
Gambling can become a problem for some players, so it is important to stay informed on how to gamble responsibly and where you can find help.
There are many organizations that can offer advice and practical assistance in Tennessee, which include:
---
FAQs
---
Is online gambling legal in Tennessee?
Yes, so long as they are social casinos. There are no local casinos in the Volunteer State – and no real-money online casinos. It is highly unlikely this will change any time soon, which means social casinos are the only option for casino fans.
What gambling sites are legal in Tennessee?
The only places where you can enjoy legal real-money online gambling in Tennessee are the many sportsbooks that have been launched since online sports betting was legalized here. Social casinos, where you can play for free, are permitted to operate in Tennessee. There are no real-money online casinos, just as there are no physical casinos in the Volunteer State.
What is the legal gambling age in Tennessee?
21, if you want to place a wager in Tennessee at an online sportsbook. However, you can buy state lottery tickets and play Daily Fantasy Sports games from the age of 18 upwards.
Who regulates online gambling in Tennessee?
Online sports gambling in Tennessee is regulated by the Sports Wagering Advisory Council. If Tennessee casinos are ever allowed to become a reality, it is likely that this would be the body charged with overseeing their activity.
How will Tennessee tax my gambling winnings?
All forms of gambling winnings have been declared as taxable income by the IRS. This means that, if you have a big win at a Tennessee online sportsbook, you will face both federal and state tax on your return. Clearly, this does not apply to social casinos, where you do not play for real money.
Can I play casino games for real money in Tennessee?
Not exactly. The only form of casino gambling allowed in Tennessee is through social casinos. These offer the opportunity to enjoy casino wagering without enabling you to gamble for real money. However, some social casinos exploit a legal loophole. While you are not allowed to stake actual money, you may earn sweep coins. These can in turn be exchanged for tickets in sweeps games, where you can win real money. Note that every social casino in the state operates in this way.
Edited by Steve Bittenbender
Reporter, Midwest and Gulfport news
Steve Bittenbender covers Midwest news for Casino.org, specializing in sports betting and horse racing. He joined the Casino.org news team in 2019, and previously covered sports, business and politics at the Associated Press and the Louisville Courier-Journal. He continues to contribute to Reuters. Steve lives in Louisville, Kentucky with his wife and son. He is an avid poker player, having learned from his uncle as a kid.