The best online casinos in Virginia 2022
---
Since becoming a legal pastime in 2020, online sports betting has taken off. The situation is a bit more mixed for casino players though. There are still no live or real money casinos in VA. This means visiting a social casino is still the only way to play casino games.
Our top recommended Virginia online casinos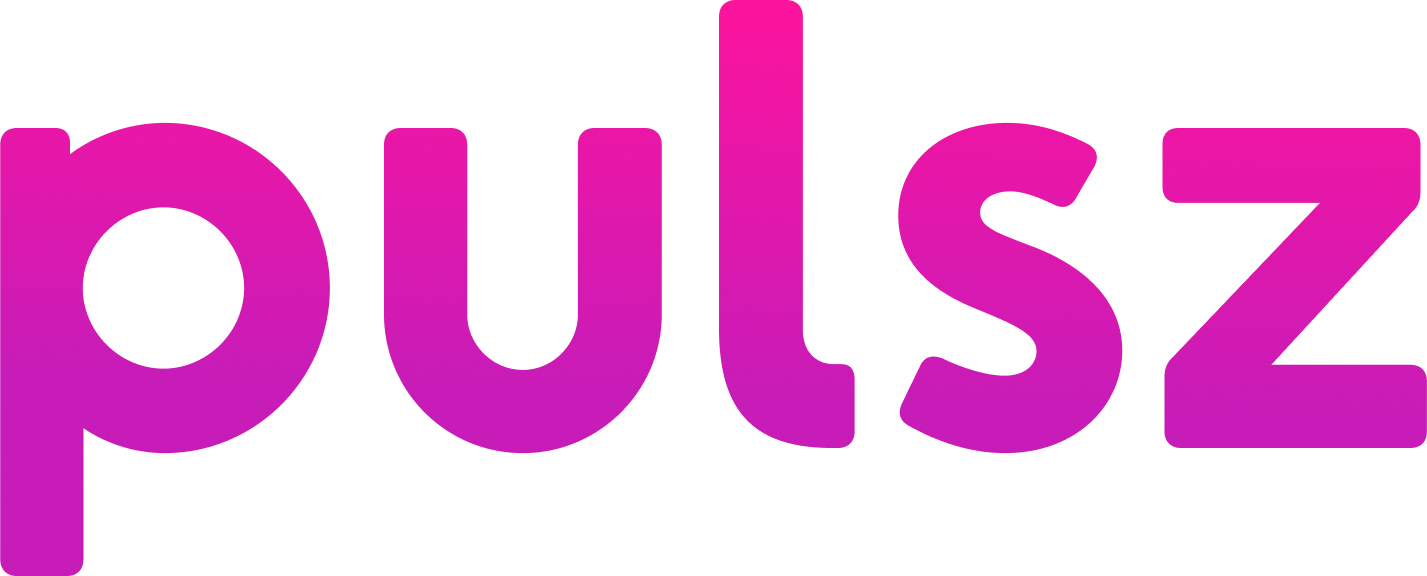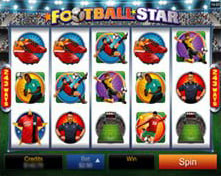 Offers a range of sweeps games

Great variety of slots from Pragmatic Play, Evoplay, and more

Daily bonuses, rewards, and promos for coins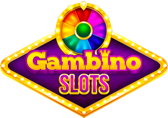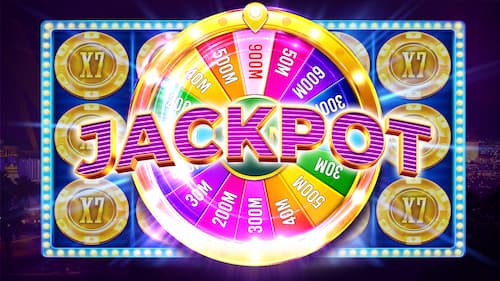 Play over 90 free casino slots

VIP club, contest and challenges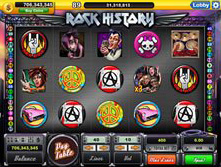 14 Million Facebook Likes

Available on iOS & Android

Secure App Store Deposits
The legal status of online gambling in Virginia
There were no casinos in the Old Dominion before 2020. But with the Casino Gaming Law and Sports Betting Law passing, things are set to change.
---
Online casino gambling's legal status in Virginia
Real money online casinos are currently illegal in Virginia. Only free play social casinos are available. Over a dozen online sportsbooks have opened since sports betting became legal in 2020. There are no land-based casinos in the state, but the first is set to open in July 2022.
The minimum Virginia gambling age is 18
Once you turn 18 in Virginia you can bet on horse racing, Daily Fantasy Sports, and the state lottery. When land-based casinos open it is likely that the legal age for gambling will change to 21.
You should expect to pay tax on gambling winnings
Virginia taxes the winnings from all wagering made in the state. The IRS insists that gambling income is taxable, so you can expect to pay both federal and state taxes. It's a good idea to keep a record of your winnings throughout the year.
Regulation of online casinos in Virginia
The Virginia Lottery regulates most forms of wagering in the Old Dominion. This includes online sports betting and casino gambling. The Virginia Racing Commission regulates horse racing in the state.
The best online casinos in Virginia
There are no real money online or land-based casinos in Virginia. But there are plenty of social casinos available online. They offer a wide range of games you can play for free.
---
Gambino Slots
There are more than 200 free slot games available through Gambino Slots. With top quality gaming on desktop and their app, they've become one of the most respected names in social casinos.
Slotomania
Slots are the name of the game at Slotomania. They have a wide and growing range of titles, with around 200 in their library right now. All slots on site are exclusive to Slotomania, making it a unique place to play.
WorldWinner
A very different type of gaming experience – there are no slots or table games available here. All WorldWinner games are based on TV shows and board games. You can play with friends and players from around the world in skill-based challenges for real money.
WinView
WinView has a unique take on online gaming. If you enjoy watching major sports live on TV, this is for you. WinView lets you battle other fans, making live predictions as the action happens.
Big Fish Casino
Big Fish brings all the different types of games you would expect to find at a traditional casino. There are slot games and table games including blackjack, roulette, and poker. You can play online, through the app, or via Facebook.
MyJackpot.com
MyJackpot.com is one of the biggest European social casino brands now available in the USA. There are plenty of table and slot games to play. MyJackpot.com also has a top-quality gaming experience to enjoy on both mobile and desktop.
VeraVegas
VeraVegas are a brand with a good reputation in Europe. Slots are a big focus of their social casino in Virginia. There is a good user experience to enjoy on both mobile and online versions. They also offer a wide variety of games to play.
What Virginia's best casinos offer you
There are a few things to think about when choosing which social online casino in Virginia to visit. Our team of experts weigh up all the aspects of each brand and give their verdict to help inform your decision. They record their findings with our ratings process. We also take feedback from players to understand their experience at the casino. Below is an explanation of how we rank features to show the overall quality of an online casino:
---
Which online casino games are available in Virginia?
Virginia doesn't have the same range of games as other states right now. We've explained the type of games you might find below, even if your favorite isn't available.
---
Slots
Online slots are one of the most common types of game to play in Virginia. Some brands only offer slots. On websites with a wide choice of casino games, the majority will usually be slot games. There are often mini-games and bonus rounds to mix-up the way you play.
Blackjack
Blackjack is a traditional and easy card game to play, making it a popular choice as an online casino game. Few online social casinos have a full suite of table games in Virginia. If they have table games, then blackjack is a standard one to see.
Roulette
Again, not all social casinos in Virginia offer table games. The ones that do usually have some roulette titles thanks to how popular it is. There are different versions available, so you should find a wheel that suits you
Poker
Real money online poker sites are not allowed to operate in Virginia. There won't be any land-based poker rooms until the first casinos open in mid-2022 either. Some social casinos may offer poker games, but they aren't easy to find.
Live casino games
Live dealer games are popular with real money online casino customers. By having a person hosting the game live, it's like being in an actual casino. Most social casinos don't give you the chance to play with a live dealer.
Sports Betting
Virginia is home to a thriving online sports betting market. There are more than a dozen sportsbooks operating in the Old Dominion. Social casinos don't offer sports betting. WinView gives you the chance to play for free but it's not the usual experience.
Fantasy Sports
Daily Fantasy Sports (DFS) are legal in Virginia, and you can play them on most top sites. DFS games aren't available in social casinos. Again, WinView's free play option is a good choice if you want to bet on sports without risking a loss.
State Lotteries & Bingo
The Virginia state lottery is a popular choice for gambling. You can't buy tickets for it through social casinos though. Bingo in Virginia is like the state lottery. It's also popular, but you can't play at social casinos.
Getting the best online casino bonuses
Even though social casinos don't let you play with real money, you can still find bonuses and promotions. Always check the terms of any offer so you don't miss out.
---
Sign-up bonuses
When you join a social casino in Virginia, you should get lots of free coins to play with. There might be more than 100,000 – and even up to a million – coins in your account when you start to play.
Free spins
Free spins are a common way to get you to start playing at a social casino. They are usually on a popular or new game. You might also get free spins on a regular basis after you've signed up.
Sweep coins
Some social casinos use sweep coins as a legal loophole to let people play for real money. You can't buy sweep coins. They are a virtual currency you get by playing different games. You can then use them to play sweepstake games for cash prizes.
Refer a friend
Online casinos often try to encourage you to get your friends to join as well. If they sign up, you'll get a boost to the number of coins in your account as a reward.
Local casinos in Virginia
There are no land-based casinos in Virginia. Four are being built, with the first set to open in July 2022. There are some places where you can play casino-style games in Virginia. We've listed these below.
Rosie's Gaming Emporium, Richmond

Rosie's Gaming Emporium is the main operator of Historic Horse Racing (HHR) machines in Virginia. HHR machines aren't normal slots but give a similar experience. There are 700 in Rosie's Virginian casinos. While Rosie's has lots of HHRs, they don't have table games.

Address: 6807 Midlothian Turnpike, Richmond, VA 23225, USA

Colonial Downs Racetrack

Colonial Downs is the only racetrack in the Old Dominion and has horse races through the summer. Rosie's Gaming Emporium provides the HHR machines that are now available at the track. This gives you the chance to play slot-style games and bet on the horses. You can also gamble on races from other tracks while at Colonial Downs.

Address: 10515 Colonial Downs Parkway, New Kent, VA 23124, USA
How does online gambling compare to live venues?
The only way to play in Virginia now is online. But with four land-based casinos opening soon, this is set to change. Which you'll prefer will depend on your gaming habits, so we've compared both below.
---
| | | | |
| --- | --- | --- | --- |
| Land-Based Casino Gambling | Buzz of being present in a real casino | Opportunity to meet other players | Chance to enjoy other facilities |
| Online Casino Gambling | Sheer convenience of play anywhere | Ease of access to games – no queues! | Total focus on your chosen game |
| Land-Based Casino Gambling | Online Casino Gambling |
| --- | --- |
| Buzz of being present in a real casino | Sheer convenience of play anywhere |
| Opportunity to meet other players | Ease of access to games – no queues! |
| Chance to enjoy other facilities | Total focus on your chosen game |
Making deposits and withdrawals for online gambling
Real money online casinos in Virginia take most popular payment methods. Always check which ways to deposit or withdraw are available at your chosen casino. Sometimes there are fewer ways to take money out than to put in. The last thing you want is hassle when getting your winnings. Banking methods on offer may include:
---
Gambling Responsibly in Virginia
Operators and legislators need to encourage responsible gambling. Most people play within their means and find gambling to be a fun hobby. But some players risk addiction, which can lead to serious personal problems.
The best operators take problem gambling very seriously. They should have clear links to help pages about controlling your play. They should also link to sites specializing in gambling addiction. In Virginia, these organizations include:
---
The Virginia Lottery, created in 1987, has a "Play Responsibly" section on their site. It features a helpline with chat and text options. There are also guides on spotting problem gambling and a self-exclusion program.
The Virginia Council on Problem Gambling offers an impressive range of supportive measures and resources, as well as a 24/7 helpline.
The National Council on Problem Gambling is a nationwide body that offers links both to local and national assistance.
Gamblers Anonymous is a well-established organization with the expertise to help people in Virginia.
FAQs
---
Are online casinos legal in Virginia?
Yes, they are – but only social casinos. Real money Virginia online casinos are not legal right now. Online sports betting has been legal in Virginia since 2020. Land-based casinos are legal as well, with four opening soon.
Does Virginia have mobile casino and gambling apps?
Yes, it does. Many top social casinos in Virginia have apps for mobile play. Others have built their websites to work well on mobile browsers. The sports betting market is only available online, with no apps so far.
What is the legal gambling age in Virginia?
The legal gambling age in Virginia is 18. This could change when the new land-based casinos open later in 2022.
Where can I gamble in Virginia?
As things stand, there are very few places in the Old Dominion where you can gamble. There are no casinos in the state, although the first should open in July 2022. You can gamble at several venues with Historic Horse Racing machines. You can also bet on horse racing at the Colonial Downs racetrack. Online sportsbooks and social casinos give you more ways to play.
Who regulates Virginia gambling?
There are two regulators in Virginia. The Virginia Lottery handles all online gambling. The Virginia Racing Commission manages horse racing. There have been calls for a new body to regulate all gambling in the state, so this could change.
Are there taxes on gambling winnings in Virginia state?
Yes, but only if you play for real money! Playing free games at social casinos means no taxes. But if you wager with an online sportsbook, or at the new land-based casinos, you'll pay federal and state taxes. A sportsbook or casino will take a percentage of any big win. You should track your losses to make sure you file an accurate tax return each year.
Are sweepstakes and fantasy sports legal in Virginia?
Yes, they are. Virginia legalized Daily Fantasy Sports in 2016, and there are lots of options to choose from. Some social casino games give out sweep coins as prizes. Sweep coins let players take part in sweepstake games. Sweepstake games have real money prizes, making them controversial for social casinos.