How to Spend 24 Hours in Macau
Macau saw its gaming revenue increase by 19% during 2017, proving that the Chinese enclave is firmly back as one of the most popular gambling destinations. Check out our guide on what to do if you're spending 24 hours in magical Macau.
8AM – French Breakfast, Anyone?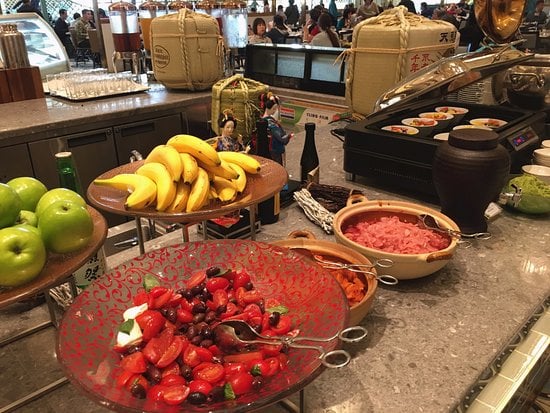 The first mission of your 24-hour quest in Macau is to track down the best breakfast in the region. This might normally be an arduous task of repeated failures before landing on your favorite, but we've done the research, so you don't have to!
Look no further than Le Buffet at the Parisian Macao. The menu is promoted as a marketplace of European delicacies. The quality of food and the level of service has been widely praised by guests at the hotel, so you should definitely stop by to fill your stomach before you begin your epic day.
10AM – Get Cultured!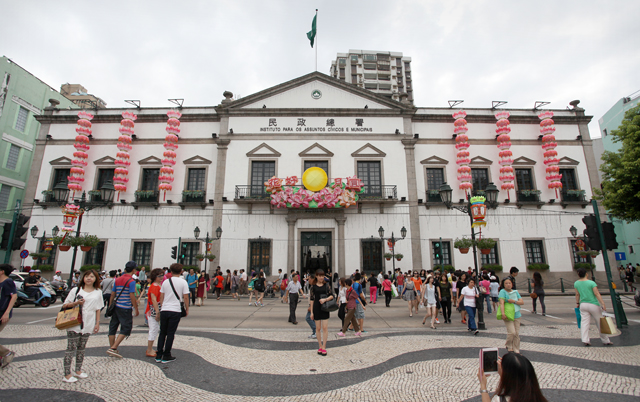 An important thing to do when you first arrive in Macau is to get your bearings. Do a little bit of discovery, throw in some culture – you get the idea. If nothing else, it's a great way to pick up some knowledge and experience of the region beyond the table limits of the casinos and the average price of a double gin and tonic across the bars.
Taking a morning walk around Largo do Senado square and Largo de Sao Domingo square is a must. It will give you a great path along the historic buildings of Macau. Admire Leal Senado, Macau's oldest building, before grabbing a coffee at one of the many cafes in the area. Soak up the atmosphere as you witness the fascinating clash of Portuguese and Macanese cultures.
12PM – Posh Nosh?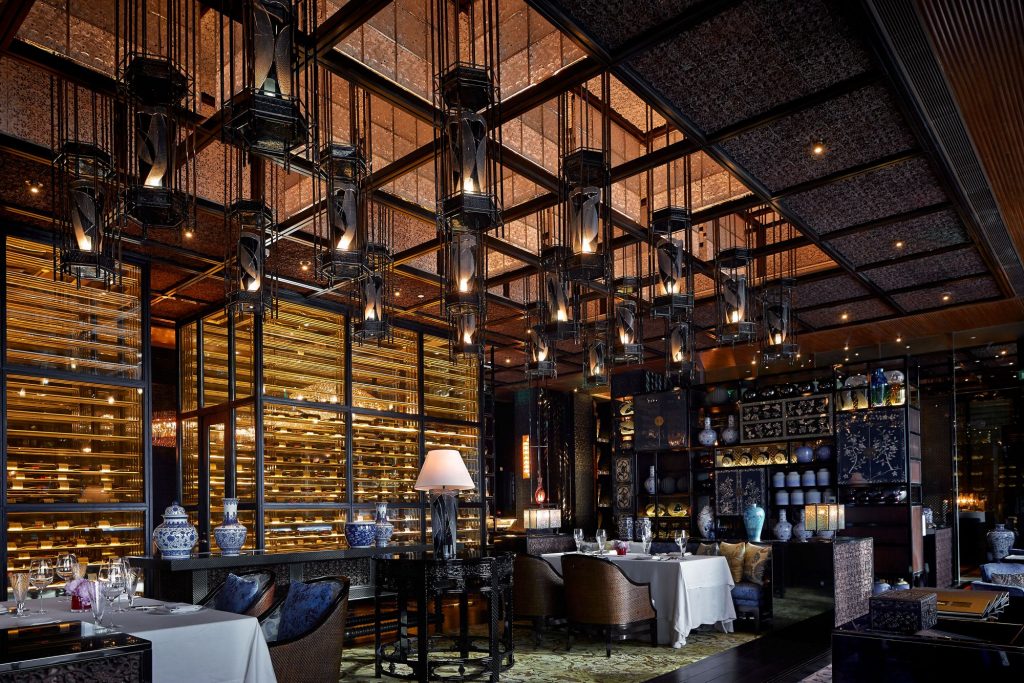 It's lunch time and after all that walking around the town you've no doubt worked up a big appetite. Thankfully, Macau is hardly short on places to eat lunch! The stand-out choice is probably Lai Heen, found at the Ritz-Carlton.
The Asian food on the menu allows you to taste some delicious, authentic Cantonese cuisine. We recommend trying the chef specials, such as the Char-Grilled Barbecued Iberico Pork and Steamed Crab Claw with Egg White in Lobster. Vegetarians and vegans needn't worry, as the restaurant can cater for both. Perfect!
2PM – Hit the Casino Floor!
After grabbing your lunch, it's time to hit the casino floor. There is an embarrassment of riches when it comes to places to gamble in Macau. Casinos in Macau recorded revenues of 265.7 billion patacas ($33.13 billion) for 2017, so business is booming across the district to say that least. Competition for custom is high but that also means the quality of casinos at your disposal is at an elite level.
The MGM Macau is likely to be the choice of hipsters that have penchant for the arts. The Venetian is the casino you'll want to visit if you're looking for the grandest venue. The Wynn Palace is there for those that are after the classiest experience. However, if you want iconic, you don't need to look beyond the Grand Lisboa.
Built in 1970 by the godfather of Asian gambling, Stanley Ho, it's undoubtedly the casino that stands out the most on the Macau sky-line. The casino boasts 880 slot machines and a whopping 390 classic casino game tables. Minimum bets range from HK$300 ($38) to HK$5 million ($640,000) so all bankrolls are catered for. An added bonus is the presence of the Crazy Paris Show dancers who perform on the main casino floor from 1pm until 9pm, adding vibrancy to proceedings all afternoon.
5PM – Temple Trekking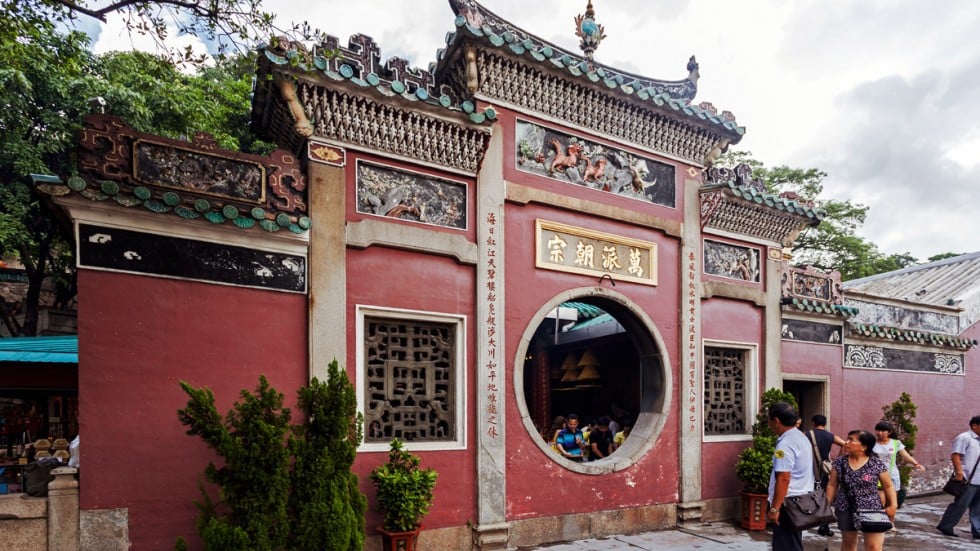 It doesn't matter whether you've won or lost during your time at the tables because Macau is about so much more than the gambling. A pre-dinner trip to the A-Ma Temple will add some historical context to your trip. Originally built in 1488 as a dedication to the Chinese sea-Goddess named Mazu, it's believed to be the oldest temple in Macau. It's even claimed that this very temple inspired the name of the whole region of Macau!
8PM – Take in a Show
Las Vegas isn't the only gambling destination that can put on a stunning show. The Cotai Arena that's located on the grounds of The Venetian Macao on the Cotai Strip is a 15,000-seater indoor arena that has played host to some of the greatest performers in the world.
Noteworthy acts that have graced the stage include Celine Dion, Mariah Carey, Justin Bieber, and Katy Perry. It's also played host to world title boxing fights, UFC fights and award shows. Book your show and then head on over to experience top class performances in a spectacular venue.
10PM – Wind It Down Sky High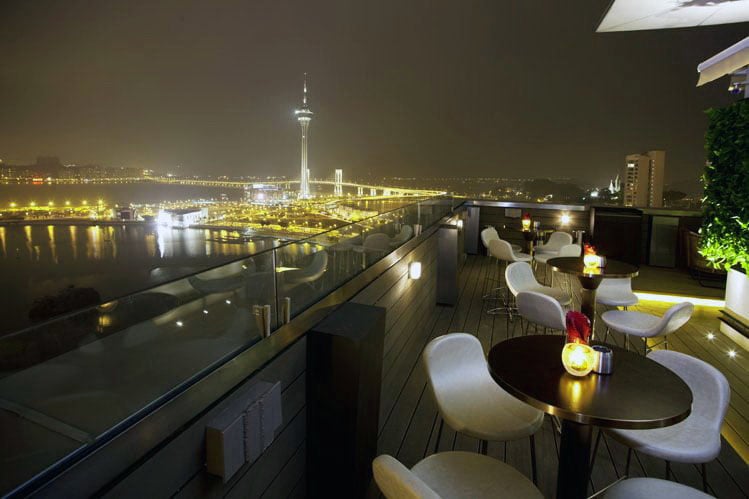 As your adventurous day comes to an exhausting end in Macau, there's no way you can go straight to bed. So, it makes total sense to hit a late-night bar before you call time on your day. One place you simply must visit is Sky21. Located on a roof top you can enjoy panoramic views of the city below as you chill out under the starry night sky. There is no better way to end your day in Macau, high above it all.
11PM – 40 Winks… But Where?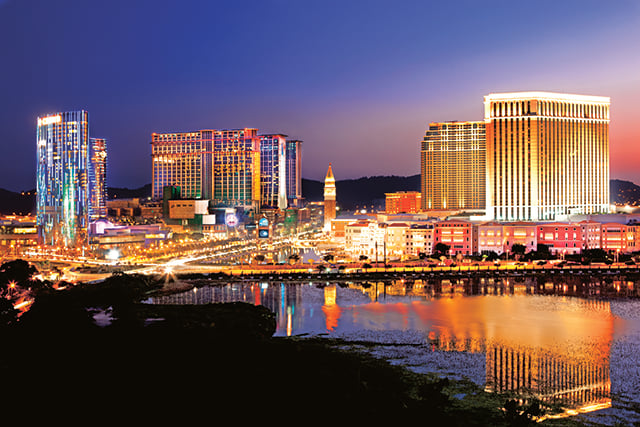 Finally, it's time to hit the pillow, but where you do this is your choice. It's almost impossible to pick a bad hotel in Macau. The finest is probably The Ritz-Carlton, but is closely followed by City of Dreams Macau, Wynn Palace, and Banyan Tree Macau. Consider where you're going throughout the day and what budget you're working with, then make your choice based on those factors. In Macau, you simply can't go wrong!
Sources:
https://www.reviewjournal.com/business/casinos-gaming/macau-gaming-revenue-rose-19-percent-in-2017-first-gain-since-2013/
https://uk.reuters.com/article/us-macau-gambling-revenues/macau-casinos-post-first-annual-revenue-gain-in-3-years-idUKKBN1EQ0RJ
http://www.skyconceptmacau.com/sky21/