6 Secret Places to Party in Las Vegas
New York may be the 'city that never sleeps', but Las Vegas is the 'city where the party never stops'. With over 1700 licensed casino's that operate 24-hours-a-day, it's easy to see why 'Sin City' always has a party going on.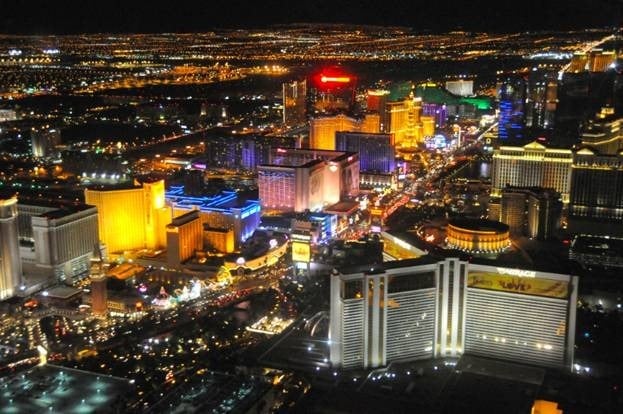 This is no place to be tired.
But just because parties are easy to find in Las Vegas, it doesn't necessarily mean that they are all good. In fact, the best parties are often hidden gems, tucked away from the florid fluorescent lights of the strip. So if you want to party with the cool kids, you are going to have to do a little digging. To help you out we broke out the spade, shovel and pickaxe and found 6 of the hottest places to party in Las Vegas so you can get your groove on without too much work.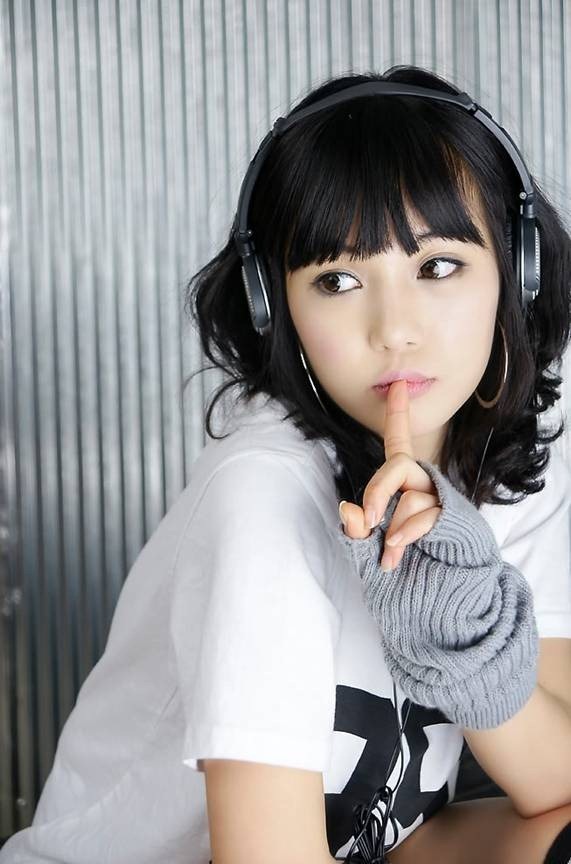 Shh! Don't tell anyone else where the party is.
1. Foundation Room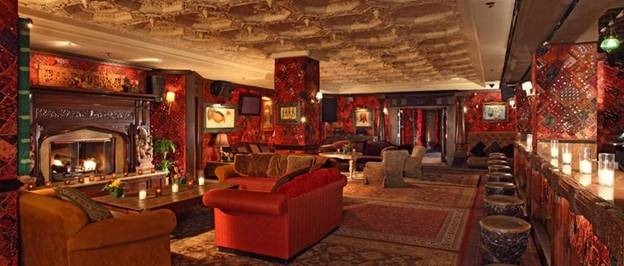 They serve milk, apparently.
Situated within the House of Blues, the Foundation Room sits atop the Mandalay Bay hotel and overlooks the majesty of the hotel's namesake, Mandalay Bay. The main room is a classic lounge decorated with plush furnishings in a laid-back style and is, unfortunately, well-known and accessible to everyone.

The view is one of the best on the strip.
The secret place to party in the Foundation Room is actually in any of its private, members-only rooms. The Buddha and Ganesh Prayer Rooms, and the Gothic and 1856 Rooms offer a variety of sheltered spaces for you to sip a cocktail in perfect seclusion. These rooms are the epitome of elegance, with sumptuously decorated surroundings that are both serene and stately. Don't expect parties to be 'off the hook' in these rooms; these are chill-out rooms for the seriously ice-cold.
2. Underground Rebel Bingo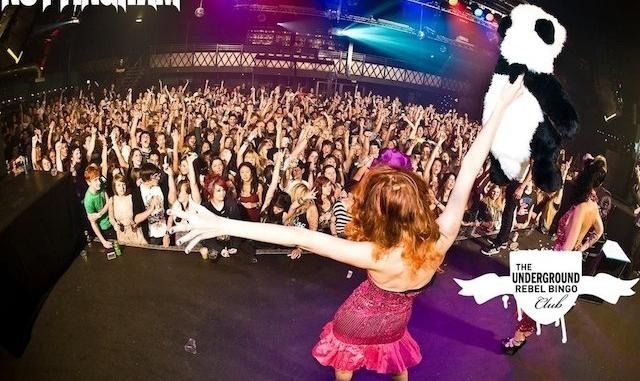 You could win a panda.
You're in Vegas and you want to gamble. But you don't want one of the masses that are herded like sheep to the slots and tables. You want a different experience; you want something special – something secret, something exclusive, something underground. Underground Rebel Bingo is a spectacular and outrageous show that features the best music, the best DJ's and the best game of Bingo you'll find on the strip.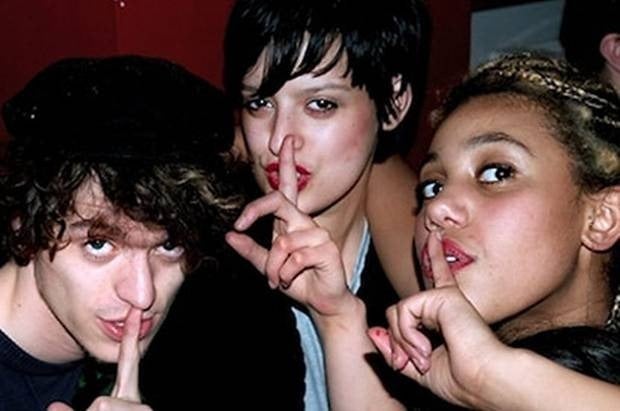 Don't expect it to be quiet.
Never in the same place twice, 'Underground Rebel Bingo' functions like a rave, informing members on their mailing list about the location just before the event. It has been hyped as 'addictive and dangerous', but what it definitely is, is fun. Expect podium-parading rock-chicks dancing to electro, while a crazed man barks numbers at you and throws toys to the crowd. If you're looking for something wild and decidedly different, try the Underground Rebel Bingo.
3. Secret Gentleman's Club
Different name, same brand.
The Velvet Lion has now renamed itself as the 'Secret Gentleman's Club' and are hoping to re-invent the image of strip-clubs that are on the strip. Offering an exclusive service that values quality over quantity, this is a club where money is just as important as respectability – although there is a fair bit of wildness thrown in the mix for good measure.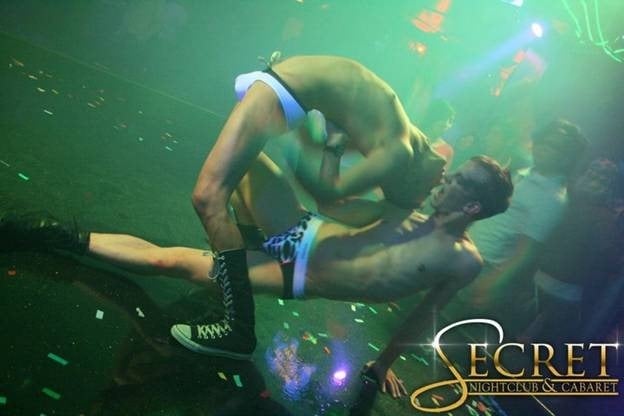 The LGBT nights can get crazy.
The secrecy of this club actually comes from its exclusivity. This is an 'old-school' style club, where not every frat-boy with a fistful of cash can buy their way in. The club also holds gay, lesbian and transgender events, ensuring that whatever and whoever you are into, you'll find something to suit your taste here. The Secret Gentleman's Club is making a definite move from sleaze into suave, and is a great place to party if you're cool enough to get in.
4. Savile Row

Remember to dress in your best furry animal costume.
One of, if not the most exclusive clubs in Las Vegas, Savile Row at Luxor is a members-only club that evokes the ambiance of a prohibition-era speakeasy. It is also just as difficult to get into. Offering the ultimate in VIP treatment, if you've got the cash and the look, Savile Row is the perfect place to party.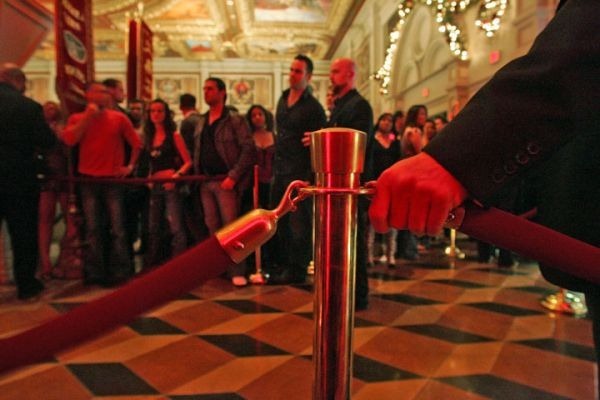 You just have to try and get past this.
There's no set fee and no set dress code at Savile Row. Put simply, if you impress the doorman with your style, you might be considered for membership. The club's aim is to throw the most eclectic party in town; so always expect the unexpected here. If you can ooze more cool than an industrial freezer, you might just get to experience the hottest party in town.
5. Diner en Blanc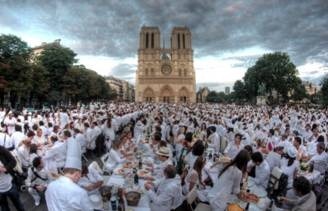 The original Parisian feast.
Diner en Blanc ('dinner in white') is possibly the largest secret party you're going to find. In essence, it is a banquet that attracts over fifteen-thousand people, all conducting themselves with the utmost decorum. Each guest is required to bring a picnic and dress entirely in white; hence the name 'Diner en Blanc'.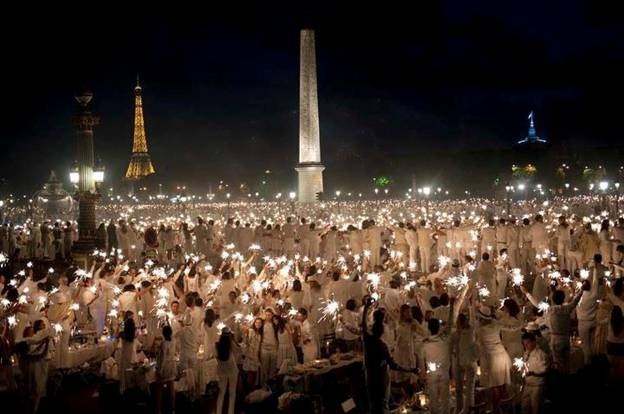 Imagine this, but in Vegas.
Like a flash-mob, the event is organized by thousands of people being given the meeting place at the last minute, and then congregating in a public space. The New York event managed to sign-up over thirty-thousand people, and the Las Vegas one looks to be just as popular. So, keep on the lookout for legions of ladies and gentleman dressed in white clothing at a public space near the strip.
6. The Mansion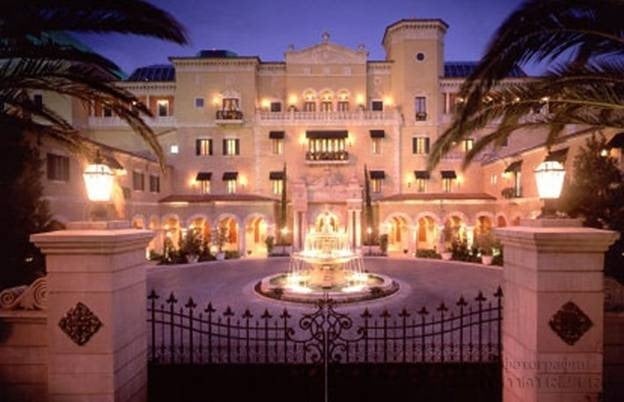 The priciest party in Vegas.
Tucked away far behind the hustle and bustle of the MGM Grand lies 'The Mansion', the place where the highest rollers in Vegas are invited to stay. This 290,000 square foot palace was created to resemble an eighteenth-century Tuscan villa and is adorned with every example of opulence you can imagine. It has more priceless artworks than the Guggenheim, and even its own private casino.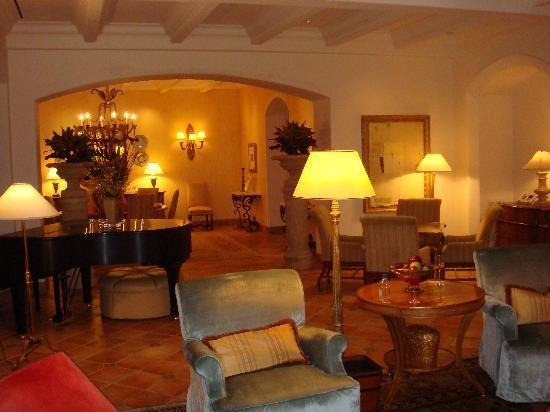 Careful where you sit – these are all antiques.
Unless you're a millionaire, the only way you're going to find out what happens behind these doors is if you're very, very good at making friends. But if you do manage to acquaint yourself with a 'whale' (someone who spends at least $500,000 per hour), you'll find yourself at the most luxurious party happening in the entire state and quite possibly in the USA.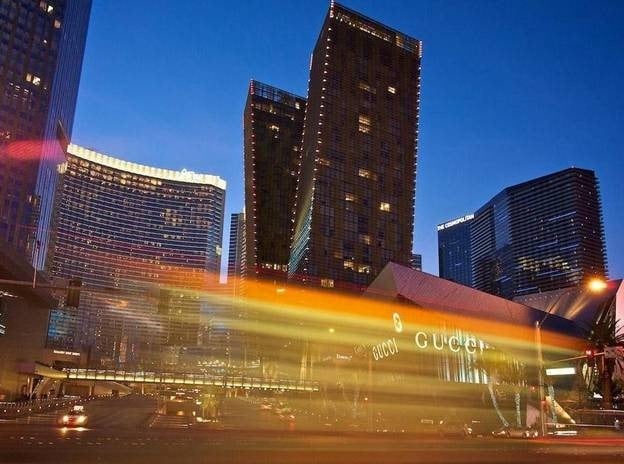 Party in the fast lane.
The 24-hour, non-stop party that is Las Vegas can seem like a blur, fogging your mind and making your memories hazy. But if you manage to locate and gain access to any of these aforementioned parties, you can be sure that you'll have memories that will last a lifetime.