A Concise History of Gambling In London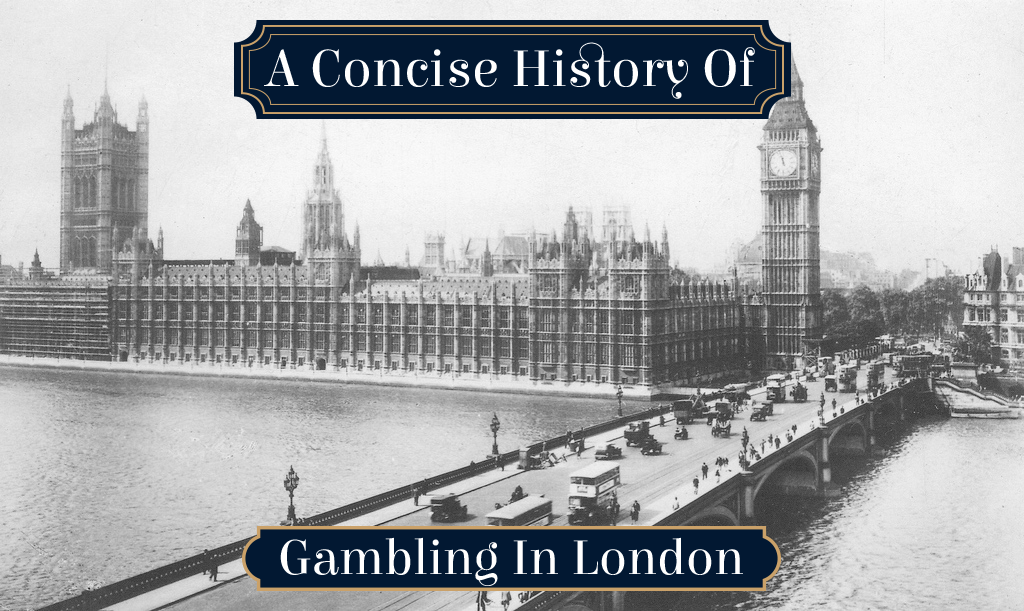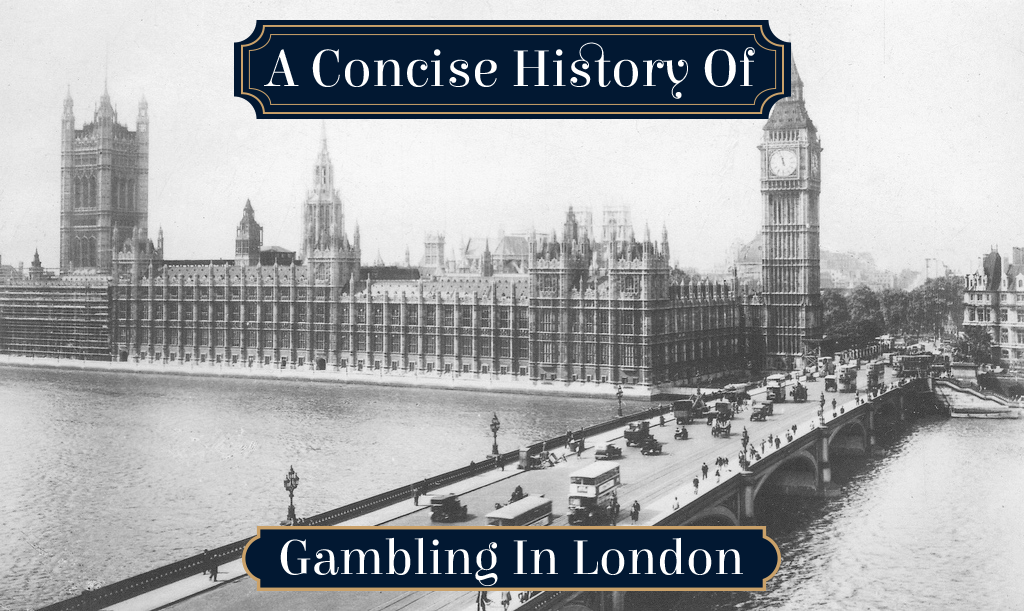 London is made up of a rich cultural tapestry. So much has happened there that it can be difficult to find new aspects of the capital's history, aside from the fact the Prime Minister and the Queen both live there!
We reckon that not enough people know about the rich gambling history of London though, so we've put together this concise history of gambling in the city.
You'll find selections from writers like Daniel Defoe and Charles Dickens, legendary gangsters like the Kray Twins and Jack Spot and royals like Henry VIII too. And what ties this interesting variety of characters from London's history together? Why, gambling of course.
The Sixteenth Century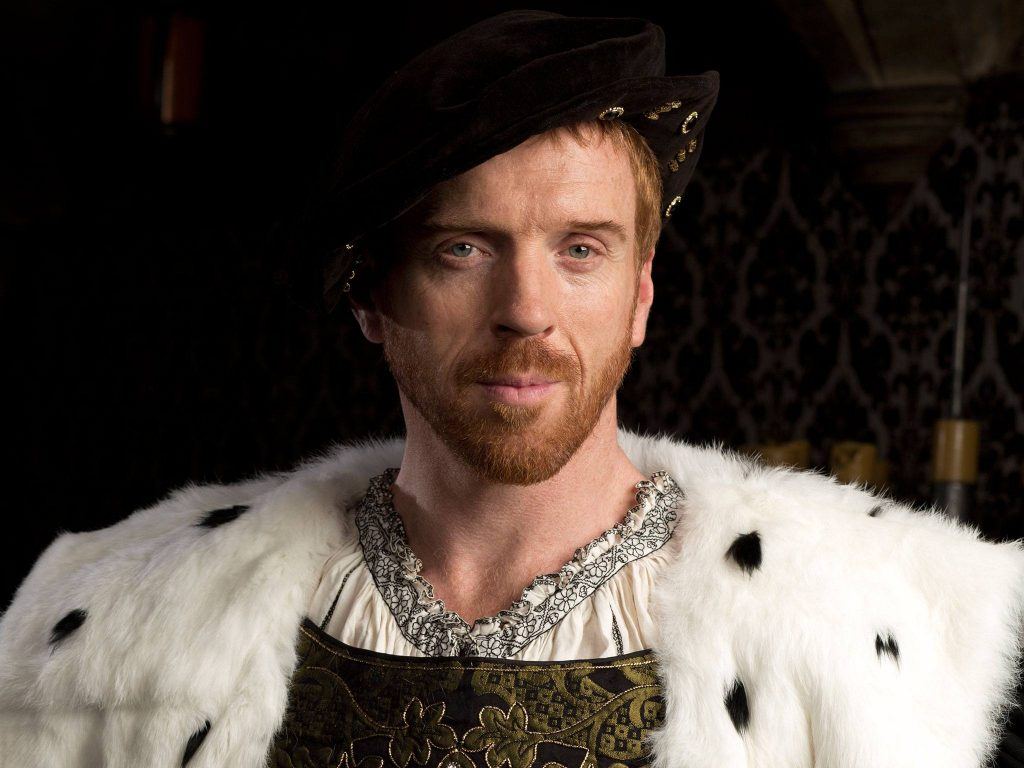 Starting with the earliest first, let's focus on King Henry VIII and his gambling ways.
King Henry was an avid gambling and dice man but when his soldiers began spending their time betting rather than fighting, Henry put his foot down. In fact he explicitly banned his army from gambling. Did this stop him from playing, you might ask? Not really, is the answer.
The Seventeenth Century

Sir Thomas Neale now has a street named after him in Covent Garden and his role in royal society was essentially croupier to the kings.
Neale acted as a groom to Charles II, James II and William III. His main task was making sure the King's table was furnished with dice, cards and people willing to lose to his Majesty.
It wasn't until 1684 that Charles II gave Neale some real power and assigned him the role of overseeing gambling in London. His main objective was to shut down every illegal gambling den.
In 1870 "King Street" was renamed "Neal Street", preserving Sir Neale's lasting impact on gambling and London.
Gambling and Whoredom in Defoe's London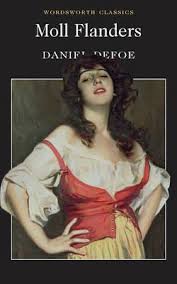 There was nothing Daniel Defoe liked more than a good pamphlet. His most popular work is Moll Flanders which was composed in 1722 and the novel charts the downwards spiral of Moll, as she becomes more and more desperate to make money. In the end she is reduced to thieving, shoplifting and whoredom across London.
In one particularly memorable episode, Moll enters a raffling shop, when a well-dressed gentleman offers to place some money on a raffle for her. He presents her with the prize then asks her into his coach.
Moll, is a crafty one and so she waits until the man passes out (he was rather drunk) and then  steals all his possessions.
Moll often enters into gambling games, only to con the other male players out of their cash and belongings.
Daniel Defoe's text on poverty and decline in 18th century London is an iconic and striking social commentary that hit a nerve with the middle and upper classes at the time. They were desperately worried about the effects of drink and gambling and this book confirmed they were right to be concerned.
The Eighteenth Century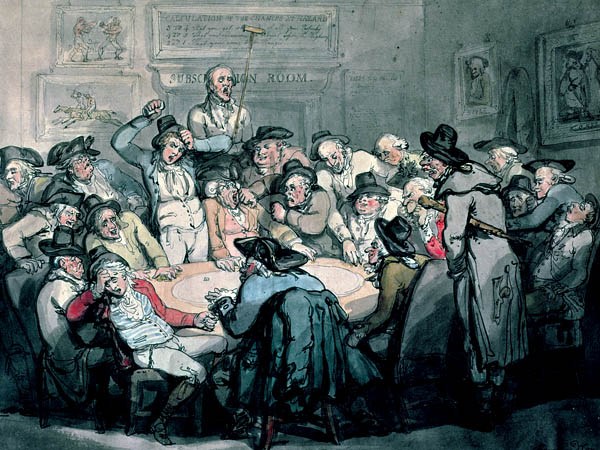 Gambling was a key problem in 1700s London. It caused the reassuring gap between the rich and poor to suddenly become more fluid. It wasn't surprising for a poor fellow to win some cash on a card game, get a well-paying job, and quickly leave the slums where he began life.
Similarly, the rich could easily lose all their cash on flamboyant bets and move in to the same newly vacant slum.
Gambling and gin were the main "vices" of 18th century London and this lead to gambling clubs being renamed "hells" and gambling slums being called "lower hells".
After the emergence of a primitive form of the stock market, many people also began to treat the market as a betting game. This often ended with sour results. Government funded lotteries also proved to be dangerous and many people lost their entire life savings on these games.
Dickens' London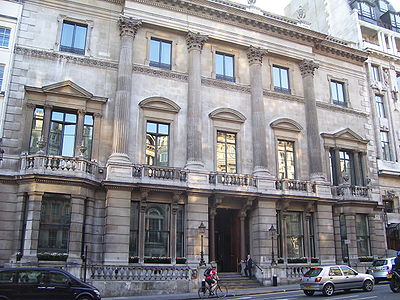 A century on and quite a bit had changed in the world of gambling. In 1828 William Crockford, with the sponsorship of the Duke of Wellington, opened Crockford. The venue is now London's oldest casino.
Crockfords is located on Curzon Street, Westminster and it's still London's most exclusive and stylish casino. No doubt William Crockford would be pleased to know that the casino is being used in 2017.
In 1841, Charles Dickens allowed readers a slight insight into his own views on gambling, with his book The Old Curiosity Shop.
Dicken's Victorian yarn tells the story of little Nell and her grandfather, who live in his shop of bric-a-brac. Nell's grandfather, in a desperate attempt to leave her with an inheritance that will take her out of poverty, begins playing cards and racks up a terrible debt.
After being harassed by the evil debtor, Daniel Quilp, Nell's grandfather has a breakdown and the two flee to the Midlands. Another relative begins a search for Nell but by the time he reaches the pair, Nell has died from exhaustion on the journey.
Dicken's tale is one of his most famous and both modern day and Victorian readers can't help but be touched by this terrible story of gambling and loss.
Gangland Gambling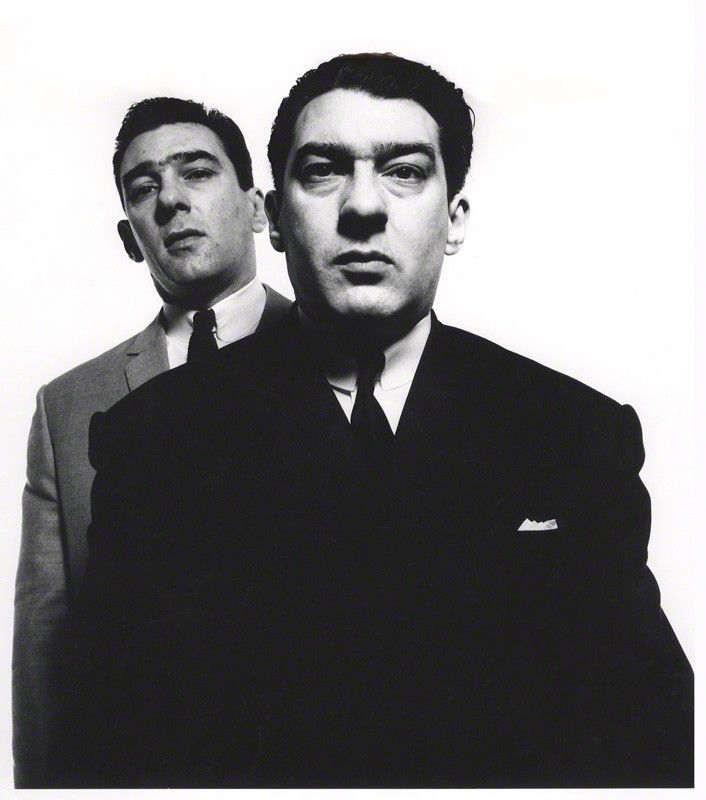 Moving into the 20th century, gambling in London is now synonymous with the Kray Twins.
In the 1950s the Kray Twins owned part of Esmerelda's Barn, a popular casino in the exclusive and rich area of Knightsbridge. While the twins didn't have much say in the business, they managed to pocket an incredible amount of money from it.
When Reggie went into prison, Ronnie became more and more involved with the workings of the casino and this caused great worry to the casinos manager. That's because Ronnie was basically ruining the once fruitful business.
The manager offered Ronnie £1000 a week just to stay awa, but he declined and the manager soon packed his bags.
Through the casino, the twins were opened up to a world of celebrities and Ronnie even dined at the House of Lords.
The Revolutionary Sixties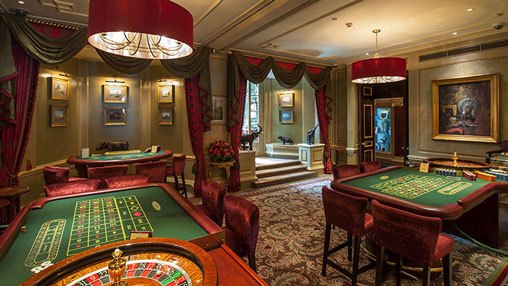 Gambling became more mainstream on 1 May 1961 when a new Betting and Gaming Act went into effect throughout the UK.
Wagering on games of skill like bridge and betting small sums of cash was now fully legal. A thousand betting shops popped up across London and fruit machines became common in pubs.
After gambling was legalised in the early 1960's, the Clermont Club was the first casino to be granted a license. When it opened in 1962, the casino attracted the likes of Princess Margaret, Roger Moore and Peter Sellers.
Other casinos like the Golden Horseshoe and Charlie Chesters were widely popular with Londoners and tourists alike.
With public support, the government tweaked the Gambling Act in 1963 and again 1968. This ultimately introduced greater regulation to the industry and created local gambling boards tasked with overseeing gambling.
By 1970, the number of casinos in the United Kingdom not only dropped from 1000 to 120 but London was dubbed the most tightly-controlled gambling city in the world. At the same time, casino gaming remained legal and patrons from across Britain and Europe flocked to London.