4 Insane Graphics Of The New Normal – Casinos in The Coronavirus
With COVID-19 hitting the globe with a heavy hand there's not a single industry that hasn't been affected. Whilst gambling online has boomed with everyone stuck at home, land-based casinos worldwide have been forced to close. It's had a devastating effect on businesses, citizens and the economy.
Las Vegas has been shut down for weeks now. But with lockdown measures lifting slowly, casinos are preparing to re-open. It will be a gradual, staggered process for safety reasons, as per the guidelines laid out by the Nevada Gaming Control Board.
Caesars is set to open this month and you can expect The Venetian to follow suit by opening its doors up again in June, with many others opening in-between or later this year with heavy restrictions in place.
So how will social distancing look on Sin City? We all want to go there for the showbiz magic, the epic night out, and all the other stuff that stays there.
There'll be no tightly packed shows, buffets or extravagance for the coming months, that's for sure. Everything you know and love about Las Vegas will transform.
Our researchers have done some digging to give you all an idea of what the new normal will look like. We've drawn up a virtual casino to show you the most common features you'll see around when you're visiting your favorite casino, as well as what to expect when you head to Wynn Las Vegas and The Venetian.
Our team also spoke to two financial experts, who share their stance on how COVID-19 restrictions will impact an economy that depends so heavily on activities that go totally against social distancing.
Could This Be The New Vegas?
Based off our research, this is an artist's impression of what a casino operating under COVID-19 restrictions could look like:
Across all casinos there are lots of new safety measures you can expect to see in place to ensure guests and staff alike are kept free from risk. Staff will receive extra training, so they're totally clued up on what to do to keep everyone safe.
These measures will become apparent from the moment you arrive starting with thermal scanners. If your temperature is deemed too high after a second reading, it's likely that you'll be denied entry and sent on your way.
If you make it through the scanners, then your next port of call will be personal protective equipment (PPE). Expect masks and sometimes gloves to be provided at all entrances and exits, and other locations around the resort.
Whilst it's not currently obligatory for you to wear them, it is strongly advised. And hey, it's free – so why not? Be sure to make use of all the sanitizer stations too.
The entire casino will be disinfected regularly by trained professionals using electrostatic sprayers. The hospital-strength disinfectant will be used especially in any 'high touch' areas during off peak hours.
These are places that many people will come into contact with like door handles, handrails, elevator buttons, credit card machines, and reception desks.
Social distancing rules will be enforced throughout. You'll need to keep a 6ft gap between other people when playing games, waiting in line to enter the casino, walking around, and dining. Only four people at a time can use the elevator and table games will be laid out with a maximum of three chairs.
Renowned for the great eating options, The Strip is taking a new approach to dining. Buffets are a thing of the past and all menus will be single use or laminated so they're easily wiped down between diners.
When checking-in there will be plastic screens in place to avoid close contact between guests and desk attendants, with every other desk in use to maintain safe distancing. This same principle will be applied to slot machines too.
Public and staff restrooms will be deep cleaned every hour and fitted with automatic flushes, faucets, and soap dispensers to avoid unnecessary contact.
Between players at tables, staff will disinfect chips before they're redistributed and all gaming machines will be thoroughly cleaned down throughout operating hours.
Gone are the days of rows of slot machines with players sitting next to each other, waiting for their big win.
How will these measures – that are being put in place keep staff and guests safe – impact the casinos?
We spoke to Brian DeChesare, CEO and Founder of leading finance blog Mergers & Inquisitions, who has been monitoring the economic situation in Las Vegas.
"Social distancing precautions, such as limiting three players to a table, will undoubtedly have a negative impact on their bottom line. For example, on a Friday night in a Las Vegas casino, it's common to see people waiting for one of five or six seats at a table. Having only three occupied seats instead of five or six means substantially less income when you consider all the tables at all the casinos across the city," explains the finance expert.
DeChesare continues: "The Las Vegas economy is heavily dependent on businesses that are not deemed essential, such as the casinos and other entertainment. Economically speaking, Las Vegas has been hit harder than just about anywhere due to the shutdowns. As of early May, national unemployment was just below 14 percent while in Vegas it was 22 percent."
So while casinos are able to get back up and running, it will be a long time before they will be making as much money as they did prior to the coronavirus outbreak.
Pool Parties Will Be a Thing of The Past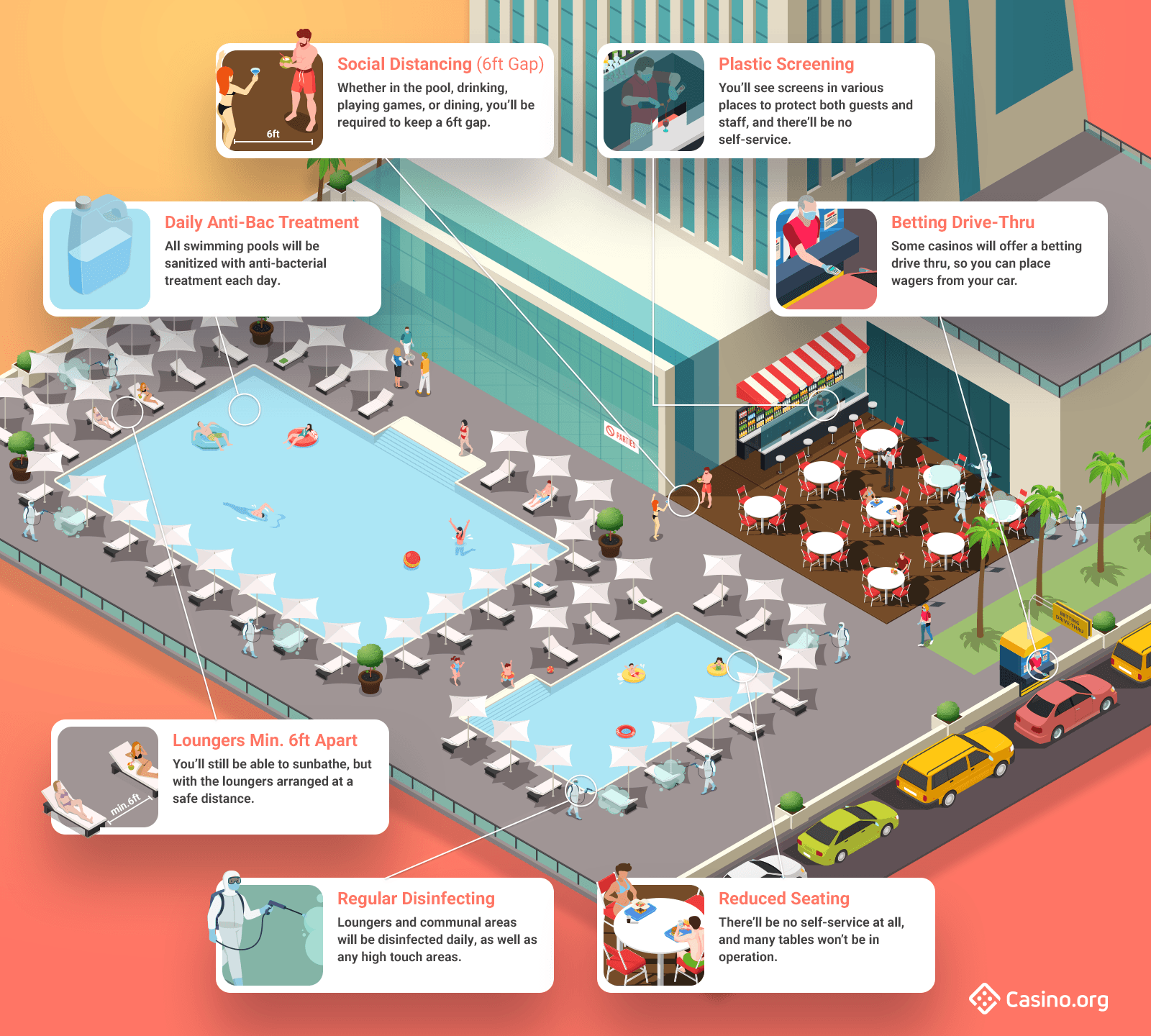 We all love pool parties but since it'd be impossible to keep a safe distance from fellow party goers they won't be taking place for a while. Las Vegas sure will be a lot quieter without them.
As for casual pool lounging, just like in the rest of the resort you'll need to keep that 6ft gap.
Sun loungers will be arranged to accommodate this and there'll be plastic screening put up in areas where guests and staff will need to communicate more closely, like at the bar.
There will be no self-service anywhere, so get used to placing your order with a waiter from a safe distance.
With loungers more spaced out this will of course mean there's reduced seating so the whole area will be much quieter than normal.
The pools will be treated with an antibacterial every night and the entire area, including loungers and chairs that will be regularly disinfected.
On the upside, there will now be a betting drive thru service on offer at some sportsbooks to keep all your sports cravings looked after, so you can bet from the safety of your car.
You Can Still Ride in a Gondola at The Venetian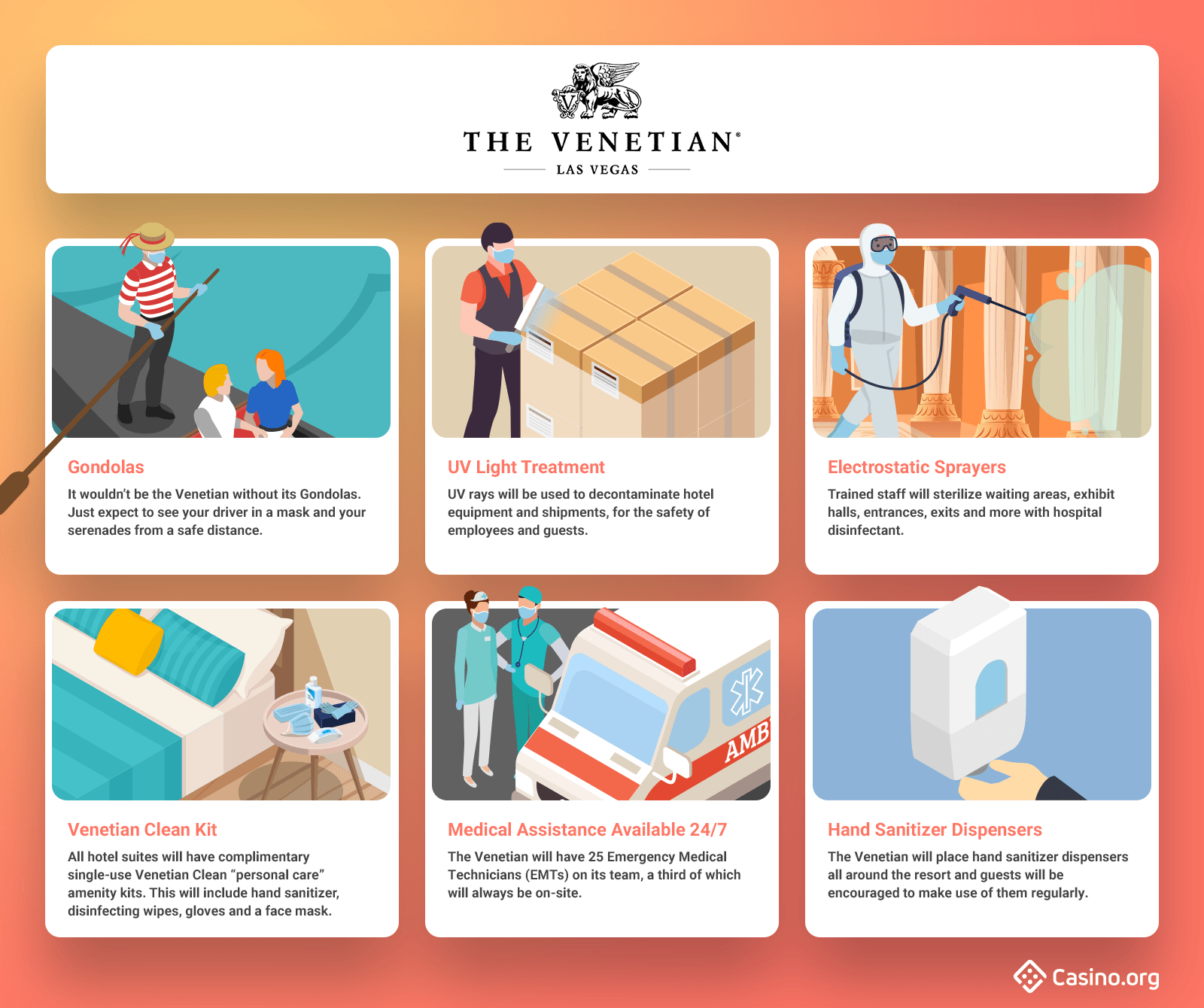 The Venetian plans to open in June and has laid out a very comprehensive Venetian Clean Commitment plan that covers every corner and avenue.
With eight hundred precautions in place you can be safe in the knowledge that they're putting the safety of their guests and workers at the forefront.
Each hotel guest will be given a Venetian Clean kit with masks, gloves, hand sanitizer and disinfecting wipes so you'll always be armed with the right gear.
On top of that, a medical service will be available onsite 24/7 with specially trained Emergency Medical Technicians (EMTs) on hand for any accidents or instances of COVID.
What would The Venetian be without its gondolas?
Well, it certainly wouldn't warrant its Venetian name…so fear not, the gondolas will be there! Your driver will simply be kitted out with a mask and your serenades will be happening from afar.
Electrostatic sprayers will be used on a regular basis throughout the resort and hand sanitizer points will be dotted around too.
Not only is the resort itself well prepared, any post that arrives will be subject to UV light treatment. Any parcels or external equipment will be decontaminated in this manner for your safety.
Like many other casinos, The Venetian is taking its re-opening extremely seriously.
Wynn Las Vegas Will Rely on Alexa Amazon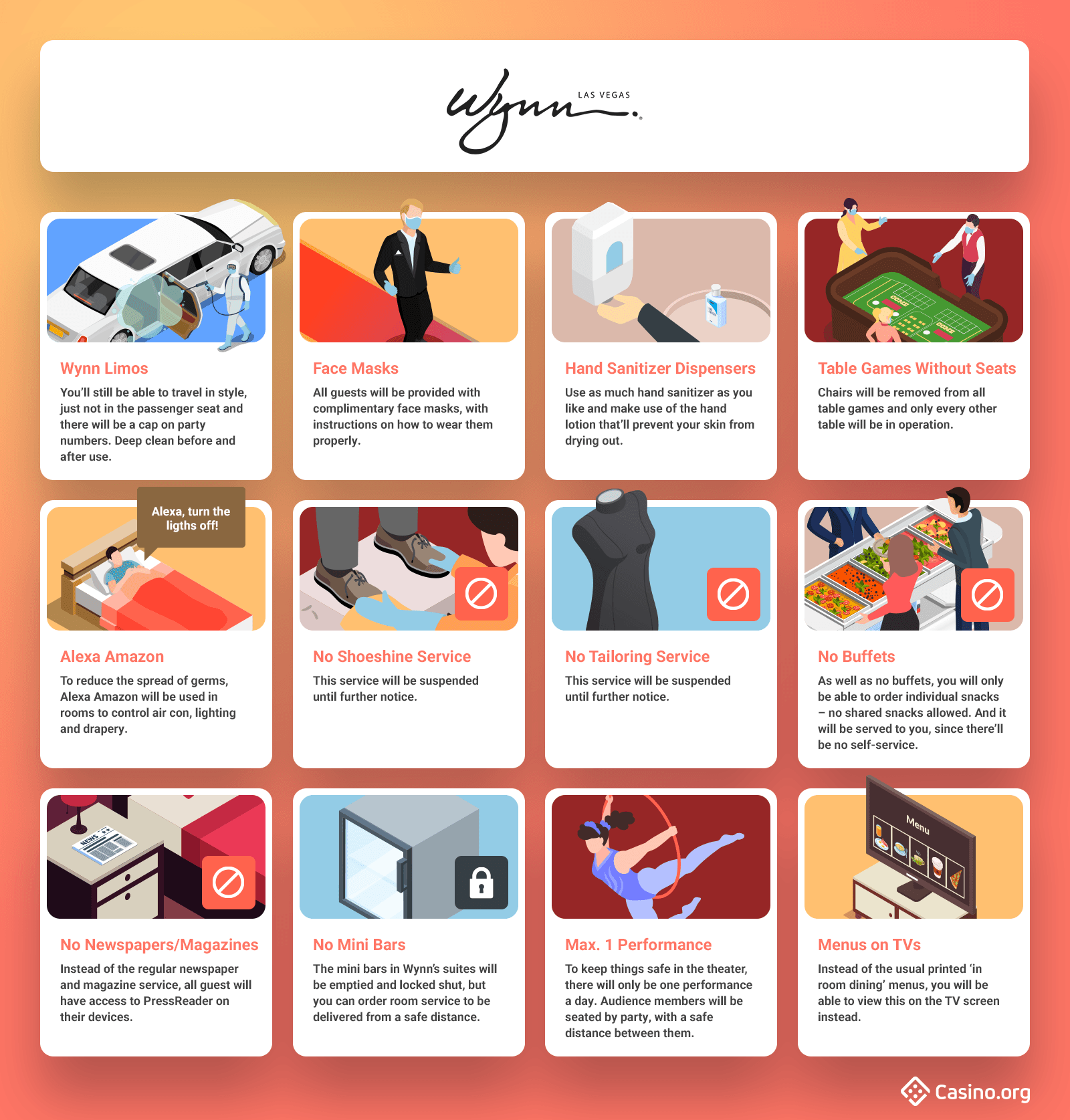 Wynn Las Vegas is also taking its approach to COVID-19 very seriously. You can read the full 28-page policy or, if you don't have the time, check out the highlights that we've rounded up below.
Whilst guests' safety is very important to Wynn Casino, it's really encouraging to know that they're also offering COVID-19 tests for employees. Not only does this mean their staff is better looked after, it reduces the risk of infection to guests too.
So what can you expect?
Upon arrival you'll be offered face masks along with instructions on how to properly fit them. These, as well as signage informing you of safety tips, will be available throughout the resort alongside the all-important hand sanitizer.
More importantly though, there'll also be hand lotion available too, so your skin will be prevented from drying out from all this extra washing.
We love to arrive at Wynn in true limo style and you can still do that, thankfully. Party numbers will be capped though, and there will be no passengers riding in the front. Deep cleaning will take place between each use of course to ensure they're safe to use.
Other luxuries, however, have been cut.
For now, there'll be no tailoring service, no valet parking, no mini bars (*sob*), or shoe shine service until further notice.
When playing table games, you'll now have to stand as the chairs have been removed and only every second table will be in operation. Slot machines will be deep cleaned every four hours.
Suites will be transformed to make it less likely for you to touch anything. Interior doors will be propped open and rather than controlling the air con, drapes, and lighting with remote controls or switches, Alexa Amazon will be in charge of all that now.
When you arrive at your room, you'll have to break through a disinfection seal label so you know you're the first ones in since the deep clean.
If you need any extra bedding or pillows, you'll need to call reception as it'll be removed from the usual spot in the wardrobe.
Whilst the mini bars are empty, room service is still available and you'll find the menu on your TV instead of on a physical menu.
There'll no longer be a range of newspapers and magazines in suites. You can still catch them on your devices through free access to PressReader though.
For any packages you might need delivered, these will be brought directly to your room and placed outside.
Self-service will be a thing of the past for a while too.
This means no more buffets or shared snacks. No longer can you simply help yourself to drinks or ice. If you're looking for a coffee or a bit of fruit this will be handled by a member of staff.
When drinking and dining the whole area including table-tops, stools, and chairs will be disinfected after each use. All condiments will now be single-use and queuing procedures will be in place to manage the flow of guests, as there'll be reduced seating.
Diners are encouraged to wear a mask (unless they're eating or drinking at that moment) and there'll be no napkin service.
For any golf lovers out there there's a restriction of one player per cart, unless you're with immediate family, and the tee time intervals are increased to 20 minutes. To make the removal of balls from the golf hole cups easier, inserts will be added on.
We love the shows that happen at Wynn and fortunately they'll still be going ahead.
Performances will be reduced to just one per day and audience members will be seated in their groups, kept 6ft away from other parties.
And as Las Vegas-based Toby Mathis, Esq., attorney, author, and business and tax expert, points out, these social distancing restrictions impact a whole lot more than just the casinos:
"Our economy is extremely dependent on the casinos not only for gaming and tourism, but for conventions, entertainment, and all of the ancillary businesses," explains the tax expert.
"For example, the marketing company for the artist who is going to play a show in Las Vegas, the hotel itself, the ticket sellers and brokers, the concessions, the production company, the artists themselves, the transportation companies including airline, rental cars, Uber etc – heck, even the marijuana dispensaries, after-hours clubs, pools, DJs, bartenders – the list goes on."
Thousands of people are out of work without any state benefits and it is going to be a slow recovery with so many (necessary) restrictions in place.
What Are Casino-Goers Saying?
In a recent online study by Synergy Blue 51% of those asked said that they'll head to casinos again when they reopen. That's just over half, so what's worrying the other half?
For many they want to have the safety of a vaccine out there, or see the number of cases fall dramatically.
For others it's a case of knowing that casinos are doing enough to keep the areas clean and disinfected with extra measures, or concerns about the economy.
Senior citizens have expressed concerns and said that they won't be going back any time soon. This will massively shift how casinos look, since statistically they're more likely to enjoy playing slots.
Without elderly casino patrons knocking about it'll be interesting to see how this affects the overall mood amongst other players.
Casinos will have to change their marketing strategy and variety of games to draw in a younger crowd.
The Show Must Go On
Whilst it's certainly a different version of Las Vegas, it's exciting to know that we can still get back there – and very soon. The whole world is going to have to change but, virus or not, we can still have fun.
It's not easy to deal with but let's focus on the positives: things are improving slowly and we will see Vegas flourish again in the future.
About Our Expert Contributors:
Brian DeChesare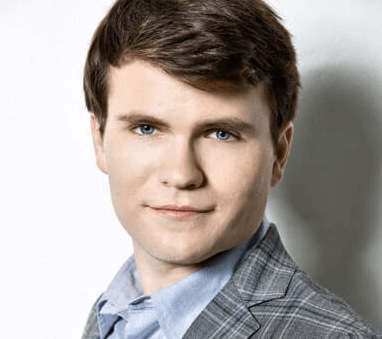 Brian is the CEO and Founder of Mergers & Inquisitions, one of the top finance blogs in the world.
He can be followed on Twitter and LinkedIn.
Toby Mathis, Esq.
Attorney, Author & Business Tax Expert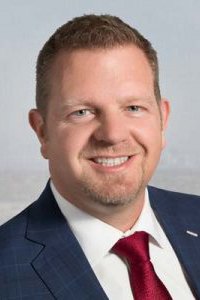 Toby Mathis is a founding partner of Anderson Law Group and current manager of Anderson's Las Vegas office. He has helped Anderson grow its practice from one of business and estate planning to a thriving tax practice and national registered agent service with more than 18,000 clients. In his work as an attorney, he has focused exclusively in areas of small business, taxation, and trusts. In addition, Toby was the past director and host of the longest-running local business radio program on KNUU in Las Vegas "The BOSS Business Brief".

He sits on the board of directors for several companies and was recently appointed to the local board of Entrepreneurs' Organization, a worldwide association of owners of successful businesses. He has authored more than 100 articles on small business topics and has written several books on good business practices, including first, second and third editions of Tax-Wise Business Ownership and 12 Steps to Running a Successful Business.

For more information about the expert:
https://andersonadvisors.com/tobymathis-taxtuesday/
He can be followed on Twitter at @TaxWiseToby.

Sources:
https://www.visitwynn.com/documents/Wynn-Health-Plan.pdf
https://www.venetian.com/policy/venetian-clean.html
https://slate.com/business/2020/05/casinos-coronavirus-reopen.html
https://www.miamiherald.com/news/coronavirus/article242344901.html
https://www.reviewjournal.com/business/casinos-gaming/las-vegas-firm-creates-safety-shields-for-use-at-casino-slots-tables-2016807/