Top 10 Worst Trash Talkers In Poker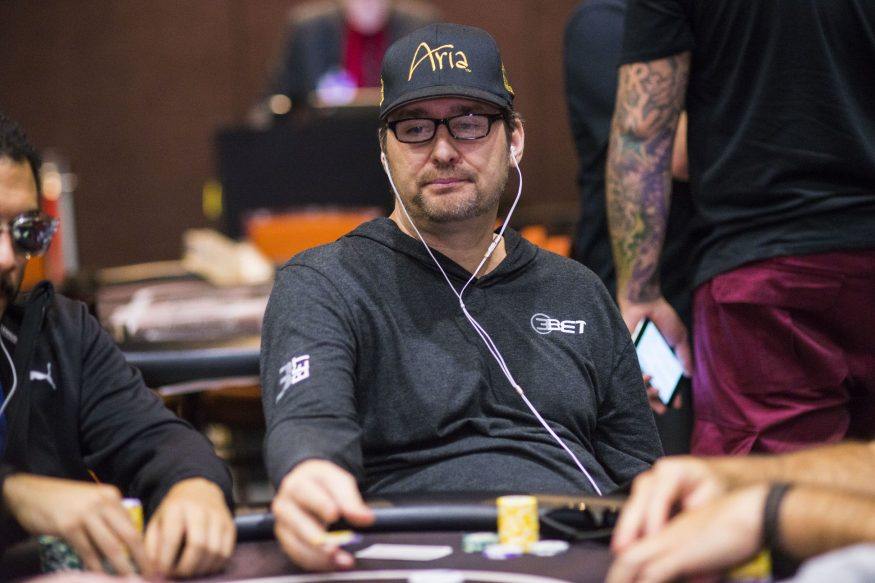 In poker, one way to become famous is by posting good results, especially in the tournaments. Several big scores will definitely get the fans and the media talking about you.
The other way is by being someone who stands out for their general behavior at the tables. As you might have guessed from the title, this article will be about the latter group.
Although many of them are actually pretty good players and not necessarily "bad guys," their behavior at the tables is just plain ugly.
Whether it's constant whining, failure to show respect for the game and the other players, or, in some cases, treating other members of the community badly away from the tables, these guys wouldn't be favorites to win any popularity contests.
1. Phil Hellmuth
I guess everyone knew Hellmuth's name would find its way into this article, so I wanted to talk about the undisputed king of WSOP bracelets first.
He has a history of excellent results and although many disagree with his strategy, it clearly works very well for him.
But of all good players out there, it's only Hellmuth who can't seem to shut up about his skills.
It doesn't matter if he loses a big hand to a seasoned professional or a complete amateur, he'll almost certainly go on a rant about how good he is and how everyone else keeps getting lucky against him.
"If there weren't luck involved, I would win every time."
That is actually a direct quote.
Even if the hand in question would be described as "standard" by most poker commentators and analysts, leave it to the "Poker Brat" to find a reason why his opponent's play was atrocious.
Now, most people who know Phil say that he's actually a great guy away from the tables, and some of his whinings are just a part of his TV persona.
This might well be true because Hellmuth has certainly built quite a brand out of his name, and it's safe to assume he's making a nice living off of it.
This is obviously great for him but it doesn't make his behavior any less annoying.
2. Tony G
Tony G simply enjoys berating other players at the table, and if he is on the losing side of things, these rants and remarks can sometimes feel over the line.
The interesting thing is, Tony G seems to save his fury for professionals.
He'll rarely berate an amateur, and he is often the one to stand up for the "little guy" at the table if he feels like professionals are giving them a hard time.
But whether he does it for the kindness of his heart or to further annoy the pros is a mystery.
Tony's verbal confrontations with Phil Hellmuth have become legendary and clips of their encounters have thousands upon thousands of views.
For Tony, almost anything goes at the table, particularly when it comes to verbal abuse. Calling people all sorts of names and shaming them is clearly a part of meta-game for him, and to his credit, his strategy seems to work quite well.
It can't be denied that his loud and outspoken attitude makes for great TV.
But if you're someone who believes that poker is a gentlemen's game and you want to outwit your opponents instead of trying to make them cry by belittling them, you'll have a problem with G's attitude.
His jokes can be funny sometimes but he definitely takes things too far.
3. Will Kassouf
Before the 2016 World Series of Poker, barely anyone knew who Will Kassouf was.
Today, everyone knows his name, and it wasn't his results that got him famous.
Kassouf did have a very deep run in that 2016 Main Event, but so did many others, and barely anyone knows their names today.
The Brit, who is a full-time solicitor and a semi-professional poker player, managed to become the talk of the tournament because of his antics – or, as he calls it, his "speech play."
There was hardly a single hand that Kassouf was involved in that went down silently. Time and time again, Will would engage in his "speech play" spiel, trying to provoke his opponents and make them give away valuable information.
Trying to chat up your opponents is usually a legitimate strategy, but Kassouf was really taking it to the extreme.
Not only were his comments often annoying and borderline offensive, his rants were also very longwinded.
While it's okay to use all means available to you to improve your odds at a poker table, he was really slowing down the action, which became especially frustrating for players as the Main Event progressed and blinds increased.
Will Kassouf certainly divided the poker public.
Some argued that there wasn't anything wrong with what he was doing, while others thought the Brit was out of line and that someone had to put a stop to it.
Well, someone eventually did, but it wasn't tournament officials.
Kassouf's final hand in the 2016 Main Event against Griffin Benger was a cooler of epic proportions.
It would have been one of the most important hands of the event either way, but the fact it involved Kassouf and that he was the one on the wrong side of the cooler made it legendary.
4. Jamie Gold
Poker has been very kind to Jamie Gold. Back in 2006, he went on a once-in-a-lifetime heater in the WSOP Main Event to win the first place and bag $12,000,000.
While this was a massive achievement for Gold, everybody in the poker world believed this was mostly down to luck, especially given the fact Jamie was just a casual player at the time.
But, for whatever reason, Gold has always believed he's the master of bluffing and speech play.
He could turn every hand into a painfully long-winded monologue. In most cases the other player involved in the hand, as well as everybody else at the table, had to sit patiently through it.
Even if Gold's strategy worked out somehow in the Main Event, it clearly hasn't helped him later on in his career.
He's cashed under $600,000 in all the years after the 2006 WSOP, so it's only understandable if some decide to take his proclamations about being the best bluffer in the world with a grain of salt.
5. Scotty Nguyen
Born in 1962, Scotty Nguyen belongs to the old school of poker players.
With well over $12,000,000 in tournament winnings, five WSOP bracelets to his name, and many other achievements, Nguyen has had quite a remarkable career.
In many ways, he's a great character at the tables. When at his best, Scotty is a funny and chilled guy who makes the game feels much lighter and more entertaining.
I've enjoyed watching some of the footage featuring Scotty, and many people would love to have him in their game.
But, sadly, this isn't always the case.
Over the years, Nguyen has had some rather unpleasant incidents when under the influence of alcohol.
There was one incident in particular back in 2008 during the WSOP $50,000 H.O.R.S.E. event. Scotty had one beer after another, the more he drunk the more his behaviour got out of control.
The funny thing is, Nguyen went on to win what many consider one of the toughest and most prestigious poker tournaments (the equivalent of today's Players Championship), but that's beside the point.
The incident caused many Scotty fans to lose respect for him to some degree, and Nguyen was quite upset about it.
He offered his apology immediately after the event but also contested that the WSOP portrayal of him and his behavior wasn't showing the full picture. He insisted that he was an occasional drinker and never had any problems with alcohol.
6. Mike "The Mouth" Matusow
Mike Matusow was one of the most famous faces of televised poker back in the day. He was a regular feature in many high-profile shows such as High Stakes Poker, Poker After Dark, etc.
Truth be told, Mike was able to hold his own even against the best out there during his glory days, and he's more than earned his seat at the big boys' table.
But Matusow has also more than earned his nickname "The Mouth."
In most setups, he was usually the loudest one at the table. On a good day, "The Mouth" could even be entertaining, although you could often see half the players zoning out and not even listening to what he was talking about.
On a bad day, though, he could be really hard to deal with.
His loud comments about other players and his constant complaining about how bad he's running would often trigger even those who consider him a friend.
When "The Mouth" goes on one of his famous rants, there is simply no stopping it. Others would just have to wait It out or try to argue with him, which would only cause more drama.
These days, Matusow is not nearly as active as he used to be 10 or 15 years ago. He's had some serious health issues, which caused him to take a step back.
But, if you miss "The Mouth," you'll be happy to hear he has his own podcast, and he also frequently streams his online endeavors.
7. Luke Schwartz
A young pro hailing from the UK, Luke Schwartz has certainly rubbed many fellow pros and countless poker fans the wrong way.
Cocky, loud, and annoying, Schwartz was never shy to speak his mind about things, both at the tables and away from the felt.
And, while he certainly has some decent results to back his claims, Schwartz has often been over the top with his statements, especially when commenting on other players' skills and performances.
One such example happened early in 2020 when Schwartz decided to berate Phil Galfond after Phil's PLO challenge against "Venividi1993" was off to a really bad start. Schwartz called Galfond a washed-up pro who is delusional and can't cut it against top pros anymore.
He's just one of those guys who seems to take great pleasure in annoying others for no apparent reason.
Doing it at the tables to try and gain an edge over the competition (like Tony G does) is a douche move, but at least there is some method behind the madness. Doing it just to bump up your own ego is simply bad form.
8. Humberto Brenes
Humberto Brenes, aka "The Shark," is one of the more colorful personas in poker.
Although he hasn't been as active on the circuit lately, he definitely deserves a mention in this article. Born in 1951, Brenes has been annoying his opponents all over the world for several decades.
Like Phil Hellmuth, Brenes and his antics sometimes make for good TV, but his behavior and attitude aren't always in line with generally accepted rules of poker etiquette.
He'll often make you laugh if you're watching him perform from the comfort of your home, or even if you're at the table and not the target of his rants.
For the players he picks on, though, it might be a different story.
The seasoned pro has earned his nickname because of his signature card protector, a shark figurine he always carries around. While there is nothing strange about having a personal card protector, Humberto's shark has a bit of an annoying personality.
Brenes will often pick up the shark and use it as the medium to convey his thoughts and taunt other players, often even in the middle of a big pot.
The loud commentary, excessive celebrations, and his "in your face" attitude often come very close to crossing the line – even if he doesn't necessarily have bad intentions.
Over the years, though, most players have accepted Brenes for who he is, and there haven't been many complaints about his behavior at the tables.
While his shark routine may be distracting or intimidating for inexperienced players, those who have been around for a while seem to have Humberto's number, and he's probably giving away more tells than he can hope to pick up.
9. Ivan Freitez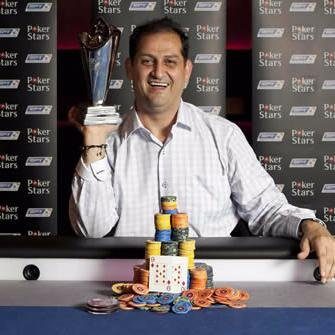 It takes time and effort to make a name for yourself in poker, at least if you want to do it right.
However, if you're ready to be the villain, you can have your name all over the poker media in no time. That's exactly what happened with Ivan Freitez, the man who became instantly famous for his angle shooting routine.
In the 2011 EPT Grand Final tournament, Freitez pulled a serious angle shoot in the hand against Eugene Yanayt.
After making the full house on the river and facing a bet from Yanayt, Freitez first announced a raise, only to change his decisions seconds later, explaining he just wanted to make a call.
Freitez knew he wouldn't be allowed to change his decision, but he was trying to confuse his opponent into making a call once the tournament director inevitably decides his raise must stand.
When the TD came to the table, he warned Yanayt that this was somewhat of a "signature move" of Freitez that he resorts to when he has a monster and wants to confuse his opponents.
Other players, as well as the fans who saw the hand on TV and online, were disgusted by this apparent angle shoot, and Freitez quickly became quite notorious.
While some other players on this list can be accused of wearing their emotions on their sleeve and not handling themselves too well, this is the only example of blatant angle shooting.
And, if the tournament director is to be believed, this wasn't the first time for Freitez either.
10. Scott Seiver
Scott Seiver is definitely different from most other guys on this list.
He's not big on berating others, and he's definitely not a crybaby. He can take a bad beat, and you'll rarely see Seiver go on a rant about how unlucky he is.
Yet, some people find him annoying.
The thing with Seiver is, he's a really smart guy who knows how to deliver a subtle needle that hits the target. His weird but sharp sense of humor isn't for everyone and it's probably not easy to always stay calm and composed when he goes after you.
He's also been known to "break" poker etiquette on occasion. Seiver doesn't think it's a huge deal to turn over someone's cards before they manage to muck them. It really feels he is doing it for fun and laughs, but some players and fans aren't okay with it.
Finally, Scott has a very unique posture at the table, which some find annoying. Whether this is something that just happens or it is Seiver's "poker face" is somewhat unclear.
The way he sits and breathes when involved in a hand is often commented upon by his fellow pros, but Seiver doesn't allow for these comments to get to him.
If anything, it seems he is fully aware of what he's doing, and he enjoys it tremendously as he manages to throw off his opponents without saying a single word.
It can definitely be annoying at times, and I can see how someone would get upset over it, but there is nothing really wrong with what he does.
Put A Dollar In The Swear Jar
Lists such as this one are never set in stone as there are no official criteria to go by, and I'm sure some of you reading this would add remove some players. And that's perfectly fine.
The fact of the matter is, though, to make it to anyone's list of this type, a player has to have a certain unique personality.
It's not even about being a good or bad person – it's about behaving in a certain way that annoys others and makes them want to curse even if they usually stay silent.
In the end, the poker world does need these kind of players to some extent. They definitely add some color to the game, and most people would rather watch them than math wizards who crush the game but never say a single word.
So these are the worst poker players for trash talking, but who are the richest? Find out here:
Lead image: WorldPokerTour/Flickr, CC BY-NC 2.0