What Ever Happened To Tony G?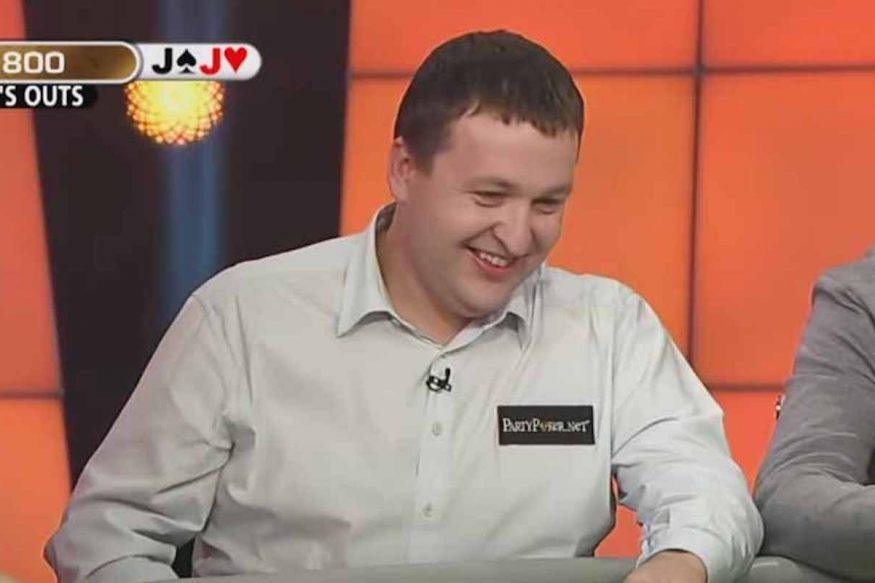 Antanas Guoga, better known as "Tony G", is one of the most colorful characters that the poker world has ever seen. Although not a professional player by the strictest definition, Guoga certainly used to spend a lot of his time playing poker all over the world.
It didn't take long for Tony G to become one of the fans' favorites since his larger-than-life personality made him perfect for televised events and shows.
Guoga may not have been on the same skill level as some of the opponents he met across the felt, but when it came to banter and table talk, there was no one who could keep up with G-man.
If you happen to be a fan of Antanas Guoga, you've probably noticed he hasn't been around nearly as much. Once a regular guest on all high-profile shows, mixing it up with the best of the best, Tony G has seemingly taken a step away from the tables to focus on other things.
So, what has he been up to lately? Will he be coming back, or is he more interested his other political and business endeavors?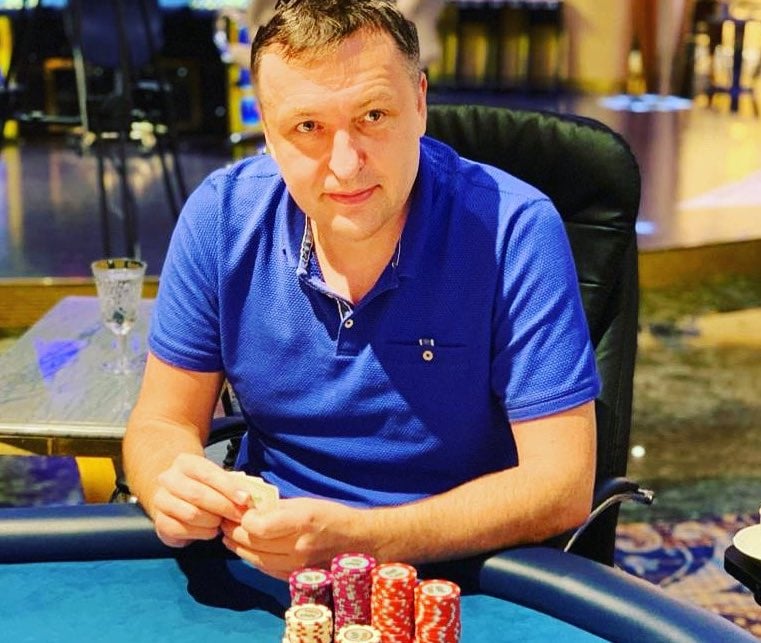 How Did Antanas Guoga Become Tony G?
Before looking at Tony G's current whereabouts, it's interesting to see how he came to be such an important part of the poker scene in the first place.
Unlike many others, Guoga fell in love with poker because the game captured his imagination and provided the kind of excitement he was looking for, rather than offering a way to make money.
Tony was born in Lithuania in 1973, but when he was 11, his family moved to Australia.
There, he studied accounting and finance, taking up a job with an investment bank in Hong Kong after finishing his studies.
Although Tony G always loved playing cards, his first real contact with poker came in 2002. It was in this year that Guoga created PokerNews.com, a poker news portal that would grow to become the absolute media leader in this space.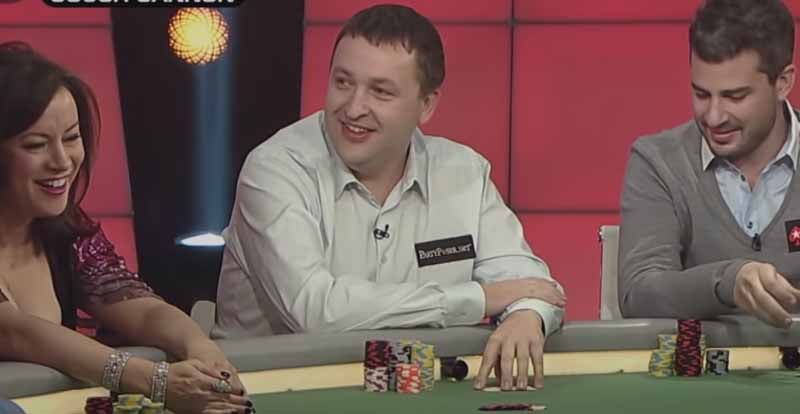 His first recorded live results date back to 2002 as well.
Tony started his poker career on a more conservative side, as his early tournaments were mostly lower buy-ins.
In 2004, Tony had his first major result. He finished second in the WPT Grand Prix de Paris event, banking $415,000 for his efforts.
Not long after, in 2005, he managed to triumph in the European Poker Championships taking place in London, earning more than $450,000 in the process.
Tony G's biggest career scores actually came in more recent times, primarily in 2018 and 2019, helping to bring his total winnings to over $7.2 million.
However, between 2012 and 2017, Guoga almost entirely disappeared from the poker scene.
He still stayed in touch with the poker world, but he wasn't nearly as present at the tables, and he was notably missing from televised events.
So, what happened to Tony G during these years, and what was so important that he would put aside the game that he enjoyed so much?
Tony G's Political Career
As mentioned in the introduction, Tony was never a professional poker player.
He was, first and foremost, a businessman who happened to have ties with poker and a love for the game.
This means that Guoga never depended on poker in terms of his finances.
If anything, he was often happy to spread some of his wealth around at the tables through crazy bluffs and super-light hero calls, keeping other players "honest."
So, when he decided to step away from the felt for a while, it was hardly a surprise, albeit one that many of his fans were disappointed about.
Instead of poker, Tony devoted his time to his business and political career.
On the business side of things, he launched his own online betting and poker room, called TonyBet.
Instead of just playing the game, Tony G figured he could make money by offering an online platform for the players, which was just one of his many successful business endeavors.
As for his political engagement, Antanas Guoga was a member of the European Parliament between 2014 and 2019.
He spent a lot of his time and energy on various political projects he's passionate about, such as fighting for better conditions for businesses in Europe, with a special emphasis on the technology sector.
It's quite possible that Tony G wanted to remove himself from poker for a while due to image concerns as well.
Although poker enjoys a much better reputation these days than it did a few decades ago, it might not be the best outlook for a prominent politician.
But, on the felt and away from it, there was one constant about Tony G – he could never stay away from scandals and controversy.
Loud and outspoken, he wasn't shy about sharing his thoughts and opinions, which weren't always well-received by his peers and the general public.
The Many Controversies Of Tony G
Antanas Guoga has always played an aggressive and unpredictable style of poker, which made him an unpleasant opponent to be up against.
However, he didn't become as famous and notorious as he did just for his poker playing abilities and the willingness to gamble it up.
Many poker fans fell in love with Tony G because whenever he was at the table, you could count on the fact that there would be an argument or controversy of some sort.
Creating a tense atmosphere and putting other players in an uncomfortable position wasn't something he just did for fun. It was almost a part of his strategy. You could say that G was a "speech-play" player long before this actually became a thing.
But, the way he did it was often considered rude and borderline unacceptable.
There have been many instances where Tony G took things too far at the tables, at least in the eyes of some. For others, his unique ability to antagonize his opponents and put them in uncomfortable spots was simply one of his skills.
One of the better-known such instances was Tony's infamous hand against Phil Hellmuth.
After lying that he didn't look at his hand, he got Phil to move all-in with an inferior hand. Tony G even took his sham so far that he showed cards (AK) to Joe Hachem to confirm that he "didn't look."
Joe remained silent, of course, not wanting to get involved in what many would consider angle shooting.
When Hellmuth fell for Tony's trick and saw he was duped, he was furious. Phil insisted that what Tony did was bad etiquette, but G man didn't seem too fazed about it.
His explanation was a simple but fairly reasonable one – it's poker; why would you believe anything another player is saying?
Watch this compliation of some of his 'best' moments:
Another famous hand saw Tony G go up against Ralph Perry.
After getting Perry to commit his entire stack with a slightly inferior hand, Tony proceeded to call him out for his bad play as the dealer dealt out flop, turn, and river.
And, after winning the hand, he jumped out of his seat, celebrating and yelling to "send the Russian home".
These were just a couple of many similar incidents involving Tony G. For some players, his behavior and trash talking was borderline unacceptable, but there is no denying that the audience watching enjoyed every moment.
After all, what's better for TV than some drama and controversy?
And, with Tony G around, you could always count with plenty of both.
But Guoga's ability to create drama wasn't limited just to his poker endeavors. He managed to make himself a rather controversial figure in the world of politics as well.
Namely, in 2017, Tony G managed to get himself banned from entering Russia because he was using "anti-Russian rhetoric".
Guoga wasn't overly concerned about it and was seemingly proud of it as it was a result of something he stood for.
Social Involvement And Philanthropy
Despite his controversial persona, Tony G has been quite involved with various charities and has helped support sports in Lithuania on more than one occasion.
Back in 2010, he provided necessary funds for the Lithuanian national basketball team to play in the FIBA Championship. Lithuania ended up winning the bronze medal in the competition they probably wouldn't be able to attend if there weren't for Tony's contribution.
Guoga is heavily involved in charity work as well. He gave away a lot of his poker winnings and participated in many charity events supporting different causes.
There is no denying that Tony G is a very polarizing character.
Tony G In 2021
Over the past few years, Tony G has seemingly made a comeback to the felt.
In 2018 and 2019, he participated in several high-profile tournaments posting a few great results. The biggest one was his 4th place finish in the €250,000 Super High Roller in Rozvadov, which earned him €800,000 (almost $900,000).
In a recent interview for Poker Central, Tony said that it was Paul Phua, a well-known Asian businessman and poker enthusiast who founded the Triton Poker Series, who had helped him rediscover his love for the game.
On February 19, 2021, Antanas Guoga announced his official retirement from politics. After spending several years in political waters, he felt it was time to move on to other things.
Apparently, Tony G is now quite heavily involved with Bitcoin, cryptocurrencies and NFTs.
The question is: What does this mean for his poker career, and can we expect to see more of Tony at the tables in the future?
While it's hard to give a definitive answer here, it seems very likely.
Now that politics no longer tie him, Tony will have much more time to concentrate on his other passions – and poker is definitely one of them.
Looking Forward to Seeing More of Tony G
In the months to come and with the poker world slowly reopening, we'll likely get to see more of Tony G at the tables.
With PokerGO picking up the slack and producing a lot of interesting content for the fans, there is very little doubt that the producers would be thrilled to bring Tony G onboard for any of their shows, be it High Stakes Poker, Poker After Dark, or whatever else.
If and when Tony is back, it will be interesting to see if he'll bring with him the old antics that made him so popular in the first place.
Perhaps all the years he spent in politics have changed his perspective a bit, and maybe he's learned to be a bit more tactful.
But then again, looking at his political career, it doesn't seem like he's the kind of person who can sit silently and just play the cards he is dealt.
One way or the other, Tony G is ready to come back to poker, and when he does, you can bet he's going to do it in style.
And the sooner that happens – the better!
Check out more poker players in this series: