What Ever Happened To Mike "The Mouth" Matusow?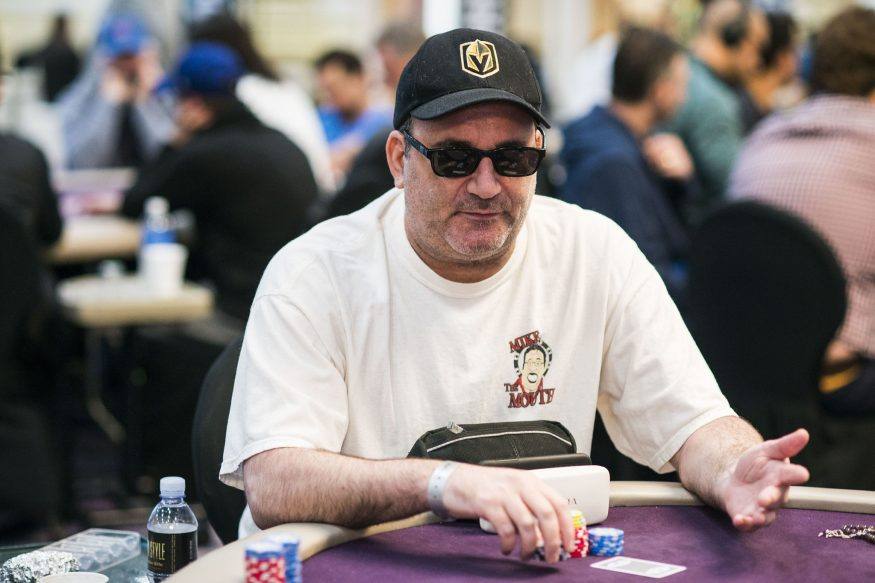 Mike "The Mouth" Matusow is one of the more polarizing characters in poker. While some enjoy his outbursts, antics, and constant chatter at the tables, others find it extremely annoying.
But, love him or hate him, there is no denying that Matusow is one of a kind.
Mike has built quite a career in poker over the years and became pretty well-known during the boom. He was frequently invited to various poker shows as his presence at the tables would always add some flare to the game.
Despite his success on the felt, Matusow's life has been a constant struggle.
He's had drug problems, health issues and even ended up serving time on cocaine distribution charges. Although he only spent six months in county jail, the experience has left a big mark on Mike's future.
While we do get to see him on TV every now and then, he's definitely no longer as popular as he was back during the golden years of poker.
So, what's "The Mouth" been up to lately? Is he still on the grind, or has he found a new passion?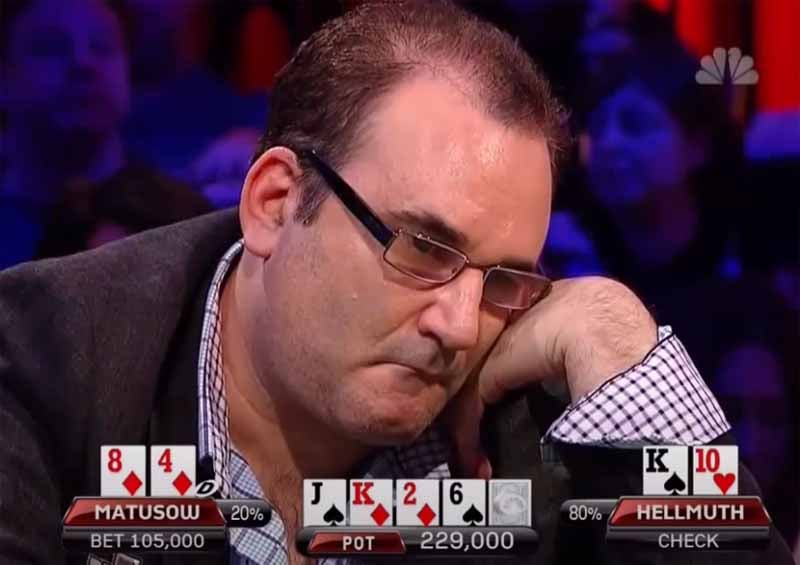 Mike Matusow Hasn't Gone Anywhere
He might not be the "big shot" he once was, but it's hard to imagine Matusow would ever give up poker on his own will. After all, with nearly $10,000,000 in live tournament winnings, why would he?
But, his bankroll is no longer what it used to be, and sponsorship opportunities are few and far between these days. That's probably the main reason why "The Mouth" is no longer as active in high-stakes games where fortunes are won and lost on a turn of a card.
In fact, times have been tough for "The Mouth" lately, and he's been pretty open about it on his Twitter.
When the Negreanu/Polk heads-up was happening, Matusow stated that he only had about $20,000 to his name, and he apparently bet a large portion of his net worth on Daniel to win. That certainly didn't help his financial situation.
Still, Mike manages to find his way into some decent games in Las Vegas, as he often posts about it on his Twitter. It's a safe bet he's been playing staked, but the fact that he can get staked for $50/$100 is a pretty big deal.
Matusow has also been quite active on the tournament circuit, so he still plays quite a bit of poker for someone who claims to be broke.
He cashed in several WSOP events in 2019 and 2020, with his biggest score as of late being the 4th place finish in the 2019 Seven Card Stud 8 or Better Championship, good for $116,225.
As far as his poker career is concerned, "The Mouth" may not be as active as before, but he's still hanging in there.
He's been around for a long time and is friends with some of the world's best-known players, which probably helps a lot.
That said, it's not like Matusow spends all of his time in the "big boys' game."
Apparently, he hosts an (online) home game, where stakes are just $1/$2, but how he can go from playing $50/$100 one day to 200NL the next is anyone's guess.
The Mouthpiece Podcast
If there's one thing that Mike Matusow loves as much as poker, it's talking. You don't get nicknamed "The Mouth" for nothing.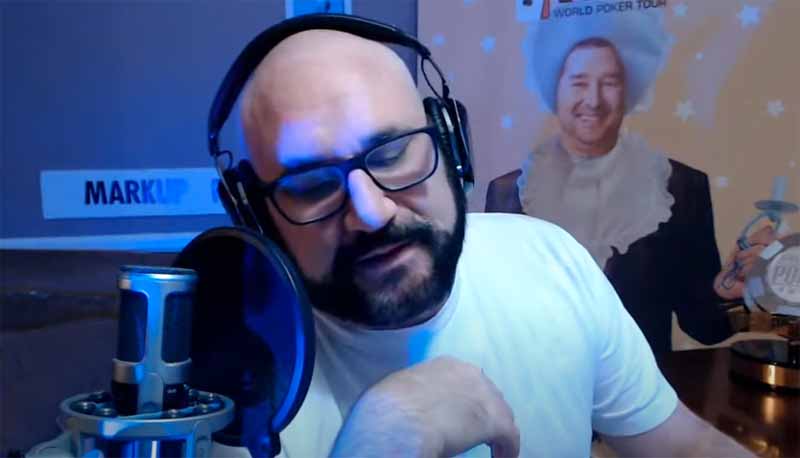 Those who watched Mike's appearances on old episodes of High Stakes Poker and Poker After Dark know this all too well.
Since his chances to actually play have been reduced, Matusow decided to focus more on this other passion and, thanks to modern technology, he could finally do it in style.
Early in 2019, he launched his Mouthpiece Podcast, allowing him to share his thoughts on current issues in the poker world, share his stories (and he has quite a few to share), and interview many interesting guests over the past couple of years.
Having been on the circuit for such a long time once again paid off for Mike. He knows everyone and anyone in the poker world, so he had no problems getting well-known faces to appear on his show.
His guests included the likes of Matt Savage, the late Mike Sexton, Mori Eskandani (the man who played a great role in making televised poker huge), Phil Hellmuth, Daniel Negreanu, and many more.
"The Mouth" even did an interview with Mike Postle back in 2019 when Postle was accused of cheating players on live-streamed games.
The podcast has been going strong since 2019. There are now over 60 episodes available on his YouTube channel and various podcast sharing platforms, and he seems determined to keep on going.
In addition to his podcasts, "The Mouth" has also been streaming some of his online play, especially during his 2020 WSOP Online run.
So, if you've been wondering what's going on with Mike Matusow and what he's been up to, you should hop over to his YouTube page to get up to date.
The Struggles Of Mike "The Mouth" Matusow
Those who have been around the poker world for a while probably know Matusow's story, but newer fans might be wondering what went wrong.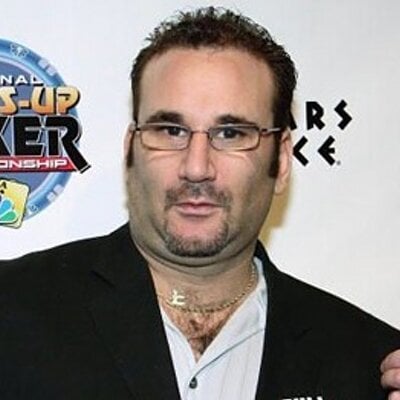 With $10 million in winnings and having quite a few friends in the community, you'd think Mike would be in a great position in poker and life in general.
Yet, the opposite seems to be true, as "The Mouth" has been really struggling in recent years.
The story of Mike Matusow is a complicated one and filled with many bad choices along the way. Some of it was described in his 2009 autobiography Check-Raising the Devil.
Matusow was born in 1968 in Los Angeles, California. Around the age of 18, he developed a passion for gambling, first through video poker games.
This didn't end too well for Mike as the passion soon turned into an addiction that he tried to fight through Gamblers Anonymous meetings.
Later on, Matusow started working as a poker dealer.
However, more than the job, he was interested in the game and spent his time observing other players, learning from their experience and mistakes.
It wasn't long before he decided to quit his job and gave the life of a professional poker player a go.
Mike kicked things off in style, finishing the runner-up in a $2,000 WSOP Omaha 8 tournament in 1997, winning almost $82,000 in the process.
The next year, he had a big piece of Scotty Nguyen in the WSOP Main Event, so when Scotty went on to win the whole thing, Matusow received more than $300,000.
In the years to come, "The Mouth" proved himself to be a real grinder. He played his heart out day in, day out, posting many great results over the years.
He accumulated almost $10,000,000 in winnings over the course of numerous tournaments, with only two of them awarding $1,000,000.
A majority of Matusow's results were in the lower six-figures ($100,000 – $250,000), but he kept on grinding, and his bankroll kept growing.
Over the course of his career, he won four WSOP bracelets, only one of them in a No-Limit Hold'em event. The rest came from Omaha 8, Deuce to Seven Lowball, and Seven Card Stud 8.
Despite his success on the felt and the fact he's been around for just about as long as anyone else, Mike Matusow is still to be inducted into the prestigious Poker Hall of Fame, despite being nominated many times.
In fact, "The Mouth" has been quite vocal about the Hall of Fame issue, and he's not afraid to say he firmly believes he deserves a spot.
Matusow believes that his overall contribution to the growth of poker should be factored in, although this is something that's not considered for the players' category.
Addiction, Health Issues And His Fall From Grace
While Mike was doing great on the felt, especially in those early days of the poker boom, other non-poker-related issues made it very hard for him to keep his head above water.
The first and the biggest one was his drug addiction.
The challenging lifestyle of gambling, drugs, hardcore partying, sex, and everything else that comes with it took its toll. So much so that in 2004, Matusow ended up facing cocaine charges that landed him in jail for six months.
After that experience, he came back determined to focus on playing poker and fixing his past mistakes. For a while, he did quite well, but life had more curveballs headed in Mike's direction.
In 2014, "The Mouth" suffered a thoracic spinal contusion, a back injury that led to serious medical complications and made it impossible for him to play poker.
Although he still tried to get in the mix, he just wasn't in shape, physically or mentally, for long sessions.
It had to get worse before it could get better.
In the next few years, he went almost completely bankrupt, lost his house, and found himself in a really bad place.
But, if there is one thing that Mike learned over the years, it was how to deal with hardships. He wouldn't let any of it get him down.
When he was finally ready, he got back to playing, starting from the micro stakes online. Gradually, he built his bankroll back up and, after a three-year hiatus, he was back in the World Series of Poker in 2016.
What's In The Future For Mike "The Mouth" Matusow?
"The Mouth" has seen it all and had a very colorful professional and personal life. He's pretty much been at the top back during the glory days of Full Tilt Poker, and he hit rock bottom several times over.
Matusow has certainly made mistakes and bad judgment calls over the years but he seems to have found his place in the world once again.
Aside from poker, he's been producing his Mouthpiece Podcast, and it seems to be something he really enjoys. So, he'll probably keep at it, at least for the foreseeable future.
As for the poker aspect, who can really tell?
One day, he's playing NL200; the next, you see him in a huge game with a $100,000+ buy-in. Matusow is also playing many tournaments, so he could easily have a big score in one of them.
You can say what you want about "The Mouth," but few people have the same passion for the game.
No matter how many times he gets kicked down, Matusow somehow manages to get back on his feet every single time.
So, whatever comes next, one thing is certain: "The Mouth" isn't going anywhere anytime soon.
Check out more guides in this series:
Lead image: World Poker Tour/Flickr, CC BY-ND 2.0