Top 5 Poker Commentators
Without poker commentators, you probably wouldn't have gotten into poker in the first place.
Without the helpful advice, the memorable quotes and the handy analysis, the world's best commentators have rightly taken their place among the annals of poker's most influential people.
And while, to the uninitiated, poker can often seem boring and monotonous, a good TV commentator can lift the tournament or cash game action to the next level. Here, we salute five of the best in the business.
#1 – Norman Chad
Commentated On: World Series of Poker (WSOP)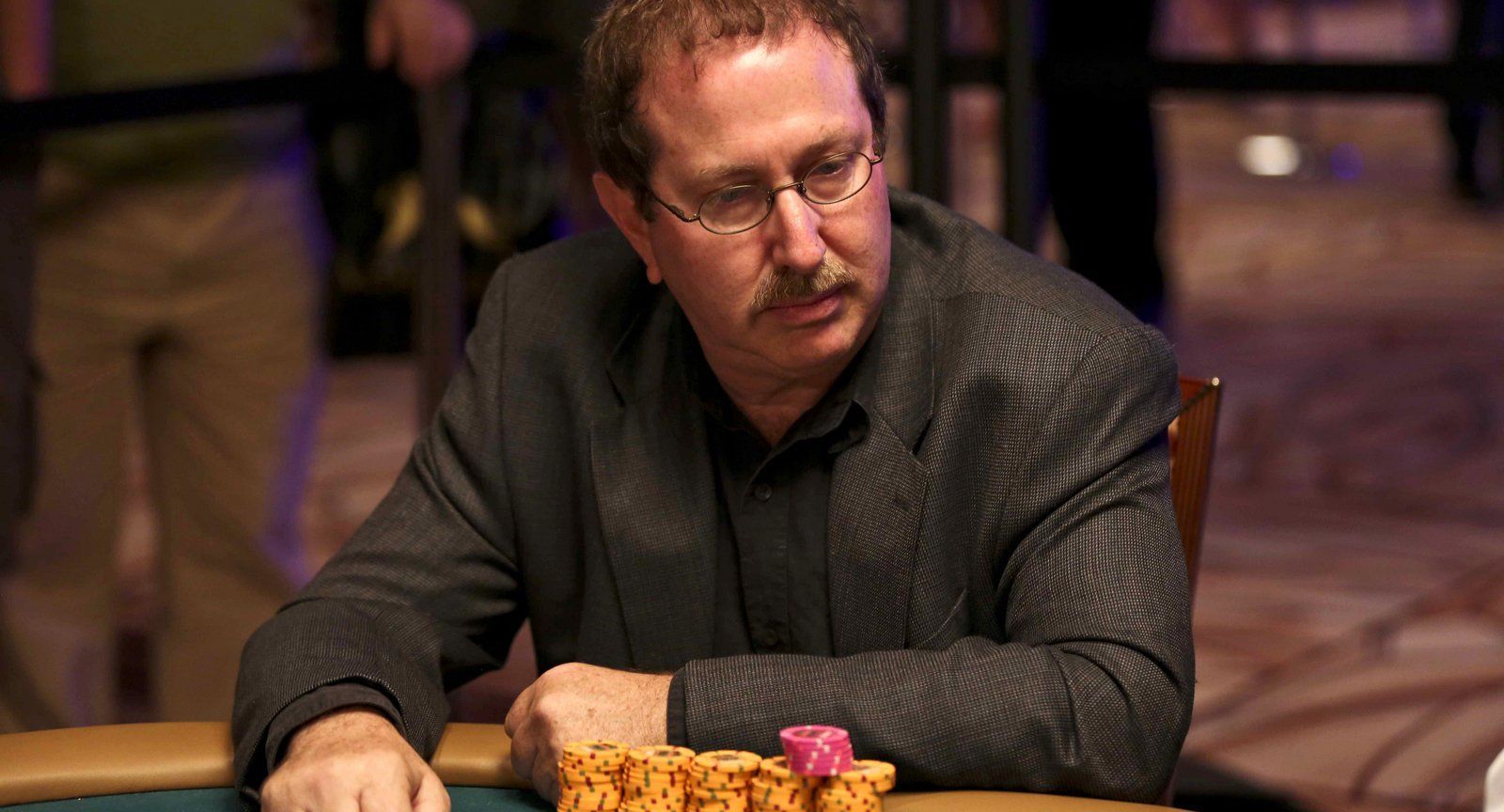 "Someone needs to tell this guy he's going home – he's drawing dead!"
No-one perhaps embodies the World Series of Poker more than commentator Norman Chad who has been heading up commentary on the WSOP for over 10 years.
In fact, no-one could deliver the lines, "he's been dealt Queen-Jack!" with such enthusiasm for thousands of hands ad infinitum and still make it sound interesting. But with over-excited co-anchor, Lon McEachern, in tow, Radio 2 DJ Steve Wright lookalike Chad is rightly considered one of the game's best commentators.
While not all viewers may warm to Norman's references to his many marriages, no one can fault his no-nonsense approach to the game and dislike of egos. He's also prone to a little quip ("Bet sizing is a key component of Texas Hold'em, but so is shirt-sizing") and also seemingly has a particular affection for the young Internet pros, if this commentary from 2011 is anything to go by:
#2 – Mike Sexton
Commentated On: World Poker Tour (WPT)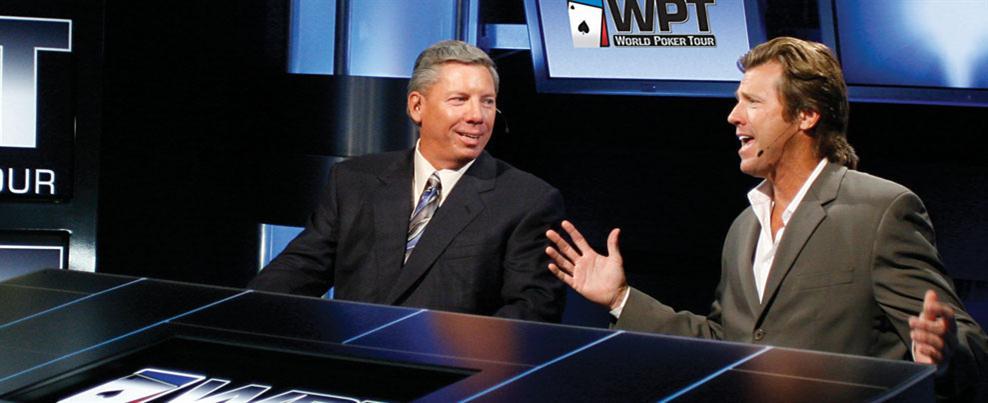 "OMG! I cannot believe he just tried that!"
Yep, the dulcet tones of Mike Sexton have been flowing through the 13 seasons of the World Poker Tour ever since the first televised tour event aired in 2002.
With his trusty steed, former tennis pro Vince Van Patten, by his side and armed with a wardrobe of badly-fitting shirts, Sexton (and his Florida drawl) is rightly considered one of the best commentators in the business.
Sexton has the rare advantage of actually being a pretty decent player himself. He had a successful run of results in the WSOP even before he started in front of the camera. Mike records career tournament cashes worth $5.7 million, even including regular cashes on the Tour he commentates on.
#3 – Jesse May
Commentated On: Late Night Poker, Poker Million, Irish Poker Open, Poker Nations Cup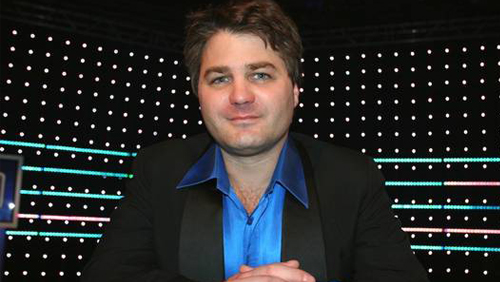 The original "Voice of Poker", Jesse May was many Brits' primary school teacher in the late 90s and early 00s as he took a whole new generation through the bewildering world of Texas Hold'em in the iconic 'Late Night Poker' show.
Always assisted by the laconic tones of Nic Szeremeta, Jesse's commentary was notable for its frequent bouts of chuckles and incredulous cries of "WHATTTT?!" as one young upstart dared to raise it up pre-flop with K-2 offsuit.
In 2012, Jesse was honoured with a Lifetime Achievement Award at the European Poker Awards for services to the game. What a legend.
#4 – James Hartigan
Commentated On: EPT, PCA, PokerStars Shark Cage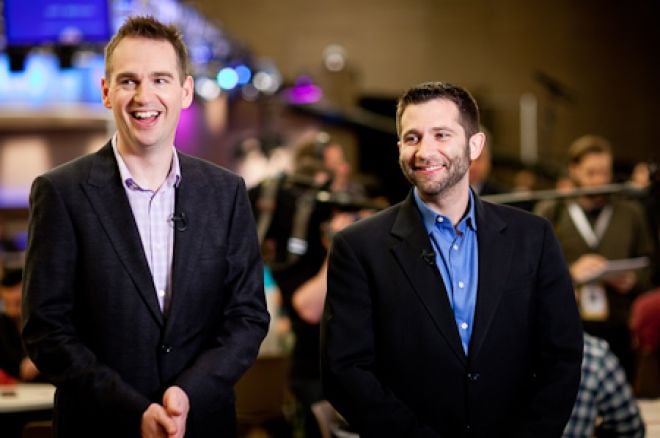 The British journalist and broadcaster from south London started out with the BBC and commercial radio before being given his big break in gambling with the cable-based The Poker Channel (the starting out point for many British media starlets).
Currently, James can be seen fronting up the TV commentary for PokerStars' European Poker Tour and PCA coverage on UK television. Well, strictly speaking, we're talking about six commentators in this article as the dynamic duo of James Hartigan and Joe Stapleton has been entertaining us on EPT Live for the past four years and more recently on the popular PokerStars Shark Cage.
#5 – Gabe Kaplan
Commentated On: Poker After Dark, High Stakes Poker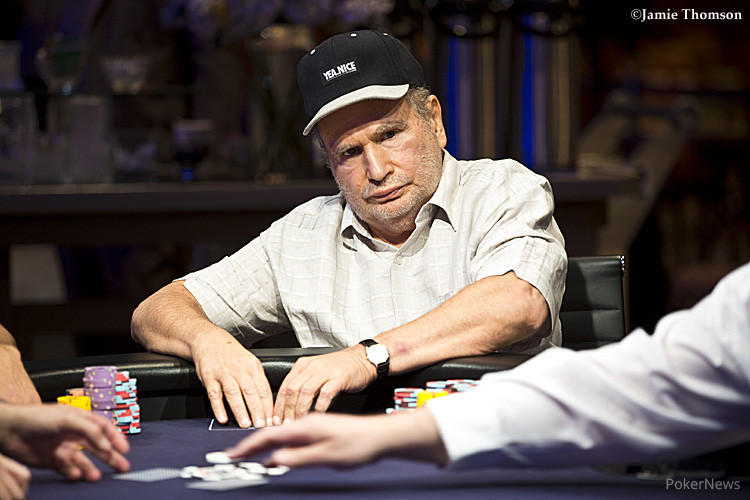 Not many people combine sitcom acting, poker playing and commentating, but then, not all people are Gabe Kaplan. Perhaps most famous for his stint analysing and commentating on High Stakes Poker, Kaplan's dry and down-to-earth demeanour was a stark contrast to the mayhem going on at the table as Messrs. Negreanu, Hansen et al proceeded to knock seven shades of bankroll out of each other.
"It's funny – once someone gets a $500 tip, the cocktail waitresses [sitting in the High Stakes Poker studio] start to multiply."
Saying it how it is….