What Ever Happened To Jamie Gold?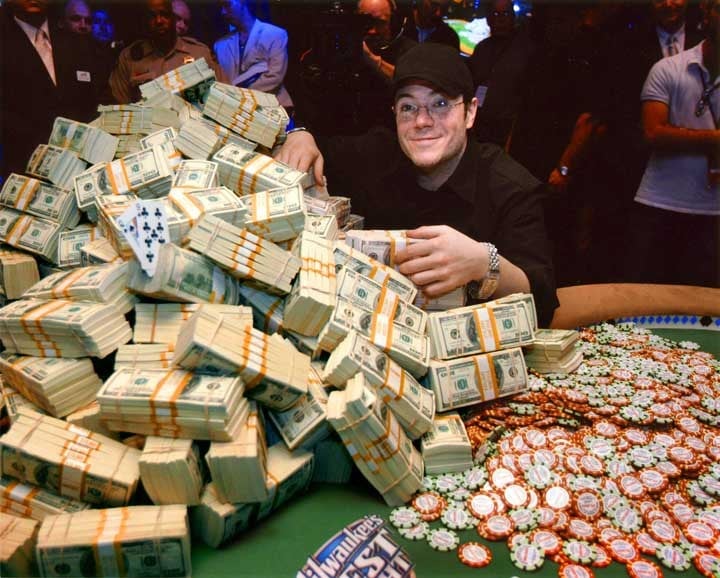 When Jamie Gold emerged victorious in the 2006 WSOP Main Event, it was the stuff that dreams are made of.
Triumphing in the biggest-ever Main Event field featuring 8,773 players, Gold claimed $12,000,000 for his efforts and became an instant celebrity.
It wasn't just his tournament win that caught the poker media's attention, though.
Gold had a unique personality and an approach to the game that was very entertaining to watch. Instead of trying to figure out the math and ranges, Jamie would chat up his opponents to get a read off of them.
If his 2006 success is any indicator, the strategy worked out pretty well for the talent agent and a poker star in the making.
It goes without saying that Gold had to be very lucky to win in a tournament with almost 9,000 players, but it was still a great achievement and the one that would likely turn his life upside down.
But, things aren't always what they seem, and the Jamie Gold poker story is very good proof of that.
Everyone in Las Vegas and sitting at home in front of their TV screens saw a man who just won $12,000,000 in the biggest poker tournament in the world.
As it turned out, the real truth wasn't nearly as simple.
So, what ever happened to Jamie Gold? How did he go from being one of the most recognized faces in the late 2000s to barely playing any public events in recent times?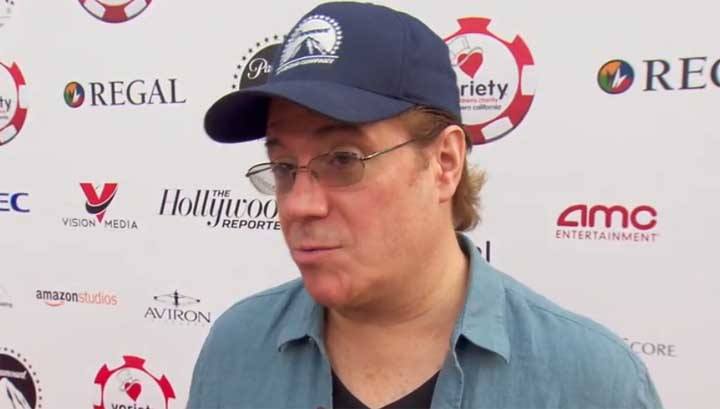 Jamie Gold's 2006 Main Event Win And The Aftermath
Gold discovered poker fairly early in his life, growing up in a family of card players. Prior to his ME appearance, he had a few decent results, but he wasn't a professional player.
Jamie was in the entertainment business, and he was quite good at his job.
Through his connections in the industry, Gold got to know a few well-known poker players like Chris Moneymaker and Johnny Chan while working on an idea for a new poker show.
This opened the doors of the professional poker world to him, and in 2006, a casino operator offered to pay for his Main Event entry if he could get some celebrities to enter the tournament and wear their patch while playing.
Gold held up his end of the bargain, and so did the operator – and the rest is history.
Jamie wasn't a very experienced player, so he had no big expectations for the Main Event.
He'd probably be more than happy to make it past the bubble and make some money for his efforts. Even in his wildest dreams, he couldn't have anticipated to take down the whole thing and walk away with millions in cash.
This is probably one of the reasons why he agreed to give half of his Main Event winnings to Bruce Crispin Leyser, a TV producer from LA who helped Gold find celebrities willing to join the tournament.
He wasn't the best player in the field by a long shot, but the way he used his words to confuse opponents was stunning, and he had an amazing run.
Yes, he was annoying at times, but he wasn't breaking any rules. And whatever the hell he was doing was working.
Gold's routine confused even some of the best pros with countless hours of live poker under their belts.
They just couldn't tell if he were lying or telling the truth, and, somehow, he'd get them to make the wrong call often enough to get deep in the tournament with a huge stack.
Would it work today? Who knows.
Poker has changed and evolved so much over the 15 years since Jamie's victory. But at that point in time, he was able to find his way out of the toughest spots, so it wasn't all about luck.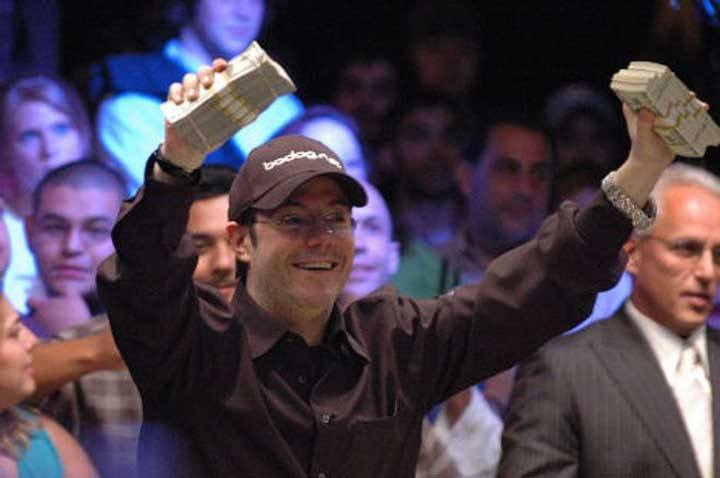 Jamie Gold Sued For Half Of His ME Winnings
It wasn't long after the historic victory that the first controversy hit the poker media.
Leyser sued Jamie Gold for half of his Main Event winnings, asking the new WSOP champ to honor the deal they made leading up to the event.
Leyser used a voice mail sent to him by Gold to support his claim, and while the matter was ongoing, $6,000,000 of Gold's winnings were frozen.
Eventually, the two reached an out-of-court settlement, and Jamie's lawyers explained that it was all a misunderstanding as their client always intended to pay.
The exact details of the settlement were never published, so it remains unknown how much money Leyser got in the end.
Although this episode was concluded without too much drama, it wasn't the best thing for Gold's public image – or that of poker in general.
Back in 2006, the game was just becoming mainstream, and it was very important to "keep it clean" as much as possible. To have the most recent ME winner accused of trying to get out of a deal worth millions was the exact opposite.
A Poker Celebrity
Despite some controversy, Jamie Gold was the newborn star of the poker world.
On top of his epic victory, many players and fans were impressed (or confused) by the strategies he used to get there.
Gold would often talk about his holdings during big pots, trying to confuse his opponents and steer them in the wrong direction.
In fact, it was because of Jamie Gold that the WSOP adopted the rule that players weren't allowed to discuss their hole cards while actively involved in a pot.
Gold continued to be sponsored for a while, and being an ME winner, he was invited to all the major poker shows, including Poker After Dark, High Stakes Poker, and NBC Heads Up Poker Championship.
With his newly found wealth and fame Jamie was happy to oblige, but it's fair to say he bit off more than he could chew.
Prior to his Main Event run, Gold's poker experience was very limited, and he didn't have any experience playing nosebleeds and against the best poker players.
It was certainly flattering to share the space with game legends like Doyle Brunson, Phil Ivey, Daniel Negreanu, and the rest, but the new champ was hardly practicing good bankroll management or proper game selection.
He was playing in the toughest games around – and it took its toll.
As for his tournament performance, Gold didn't have much success after the Main Event.
His lifetime winnings stand at around $12.6 million, so he cashed only for a total of $600,000 or so between 2006 and today.
The Jamie Gold Bracelet Controversy
When Peter Eastgate offered his ME bracelet on an online auction at eBay, it created quite a stir in the community. It was an unprecedented move that some even interpreted as offensive and disrespectful.
In 2013, Jamie Gold became the second Main Event winner to put his bracelet up for auction, or at least so everybody thought.
However, when asked about it, the 2006 champ explained that the bracelet was no longer his to sell, so he wasn't the one who created the auction. This was confirmed by the representative of the website where the bracelet was posted.
Ultimately, the bracelet was sold to an unknown bidder described only as a "fan of the game," who bought it for $65,725.
How the bracelet from the biggest-ever Main Event found its way there remains a bit of a mystery.
In a statement for Card Player, Gold briefly explained that it was a legal matter that he wasn't allowed to discuss and it was out of his hands.
He did express his regrets over the whole situation and said that he'd never sell it if it were up to him.
Jamie Gold in Recent Years: A Charity Man
Although Jamie Gold hasn't been nearly as active on the official poker circuit in recent years, he hasn't stopped playing poker or removed himself from the poker world.
He's just been taking a different approach, which seems to be working quite well for him.
According to his website, he's been actively involved in numerous charitable causes, using his celebrity status and his contacts in the entertainment industry to raise more than $480 million for charity between 2005 and 2017.
In 2017, Gold went on to launch Ace and King Productions, a company producing, developing, and financing films and TV products.
In 2019, he returned to the limelight, appearing on the Poker After Dark episodes produced by PokerGO, once again rubbing elbows with the game's best, including the likes of Daniel Negreanu, Randall Emmett, and Frank Kassela.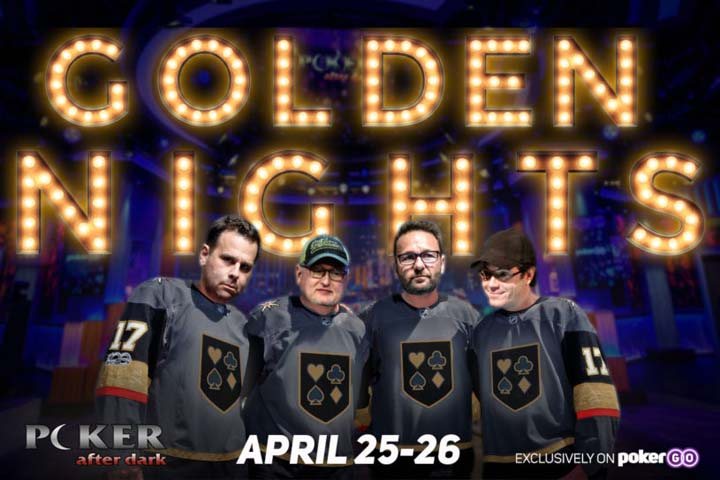 In an interview he gave while filming the show, Gold explained that poker is still an important part of his life.
Apparently, he still plays in local cash games regularly, but he's not interested in chasing televised or streamed tables unless they're taking place nearby and are super-convenient.
He discovered that poker and charity are a natural fit, as the game gives people a chance to donate money while competing and having fun.
Because of this, he regularly hosts numerous charity events, raising money for worthy causes, with special emphasis on the ALS Association.
Gold is also very active on his Twitter – @RealJamieGold – where he keeps his followers updated about his recent poker exploits as well as any charitable events he's involved with.
Summary: "The Poker Philanthropist" the World Needs?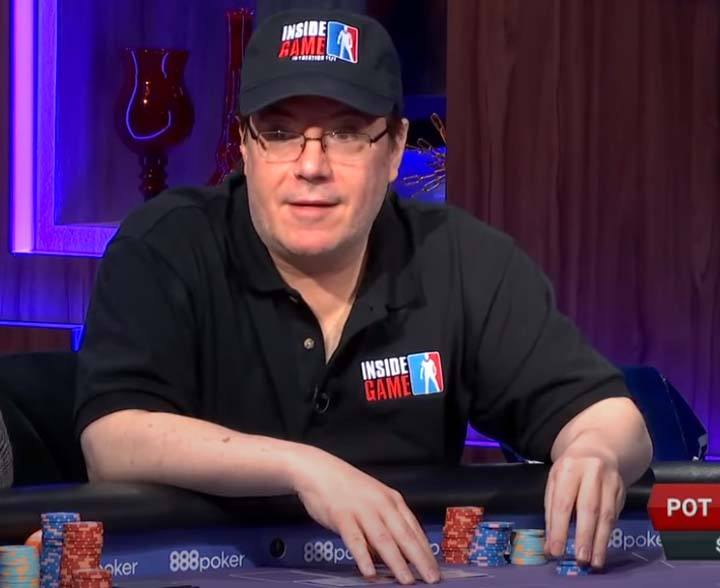 Jamie Gold is definitely not the best poker player to win the Main Event title, even if he managed to do so in the largest-ever field to date.
He wasn't the poster boy for the WSOP Main Event champion, and you could argue that he could have been a better "ambassador."
He always enjoyed the game, and while he played higher stakes and was invited to some poker shows after his triumph, he never took on the grind full-time.
But beyond poker, he's very good at what he does, and his willingness to devote so much of his time to different charitable events speaks heaps about the man.
The fact that he was able to find a way to bring his passions together and raise hundreds of millions for various charities over the years is definitely impressive.
So, in the end, maybe he is a perfect ambassador for poker?
Check out more guides in this series:
Lead image: jamiegold.com